You can walk and can handle going up a few stairs.

Maximum of 15 steps (1 floor up) to reach the accommodation or manoeuvre into it.

You can only handle one step at a time.

The accommodation is quite accessible, can suit wheelchair users.

You need a fully accessible accommodation.

Maximum thresholds of 3 cm (1 inch), suits wheelchair users.
Travel Destinations
7 of the Best Christmas Markets in Europe for Wheelchair Users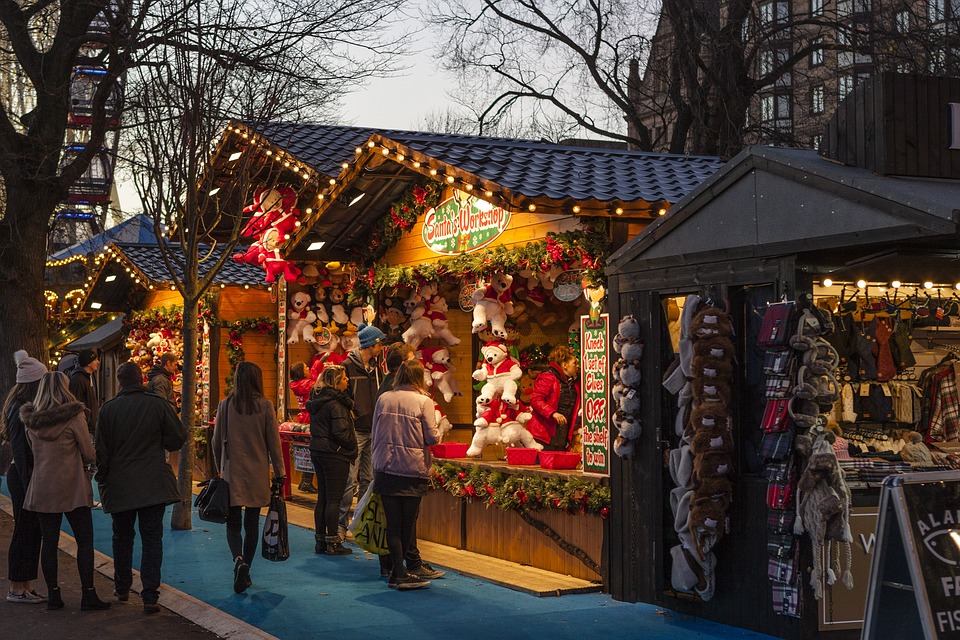 Wheelchair Accessible Christmas Markets in Europe
Christmas markets are in many European cities and are an especially beautiful holiday tradition. The markets originated in Germany, but are now found in many other countries such as Spain, Denmark, and Austria.
Featuring festive wooden huts in the city squares, Nativity scenes, and vendors offering seasonal pastries and hot wine, they are a fantastic way to get into the holiday spirit. The good news is that many of these markets are wheelchair accessible, and here's a list of seven of the best wheelchair accessible Christmas markets in Europe.
Type where you want to go below and we'll show you some fully accessible accommodations in that destination!
Barcelona Christmas Market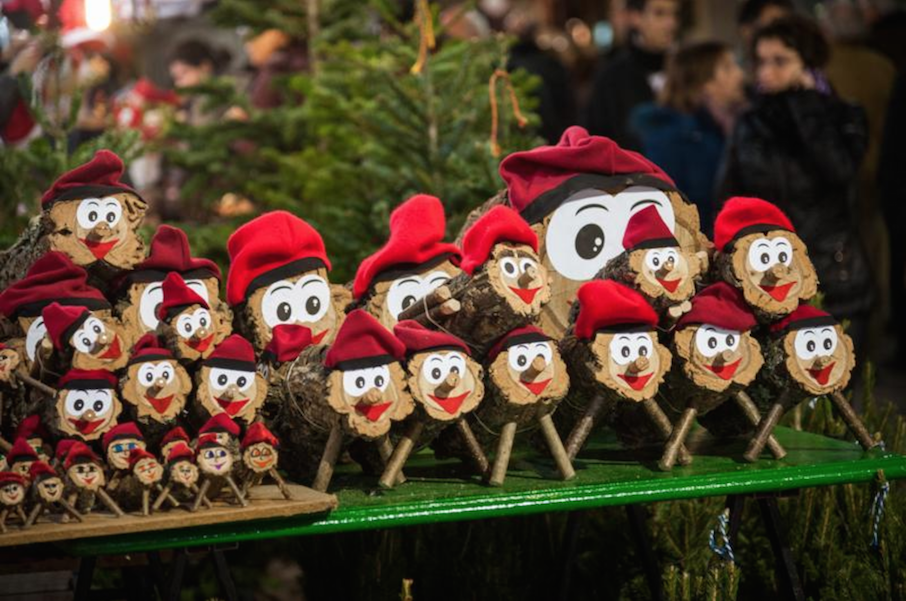 Barcelona, right off the northwest Mediterranean Sea, is a fascinating city in Christmas time. It sparkles with colourful lights, decorated Christmas trees, giant ice rink, and, of course, the traditional and most famous Christmas market: Fira de Santa Llúcia. This real fair will commemorate its 231 anniversary outside the Barcelona Cathedral.
The market displays 287 stands and features delicate handmade accessories, clothes, jewellery , beautiful figurines for Nativity Scene and various Christmas related products. It is a great place to find some decorations for your house during the holidays. Apart from the decorations, you could also enjoy roasted chestnuts and sweet potatoes.
Barcelona is one of the most wheelchair-friendly cities in Europe. Its market also offers a relatively good degree of accessibility.
To explore the gorgeous Christmas market in Barcelona, you need to find the unique and accessible accommodations. Let Handiscover help you! You can choose various accommodations based on your accessibility level. Here are some good examples.
Copenhagen Market, Tivoli Gardens
There are various Christmas markets in Copenhagen, but the market at Tivoli Gardens is especially beautiful and accessible. The gardens have Christmas lights and ornaments, and are simply magical, especially with a dusting of snow.
The market has numerous booths with gifts and decorations, felt slippers, and delicacies like roasted almonds, chocolates and sweets. All entrances to Tivoli are wheelchair accessible, and many restaurants and halls with stairs also have ramps. Accessible restrooms are available at various locations, including the Pantomime Theater, the Family Amenity Center, and the Glyptotek entrance.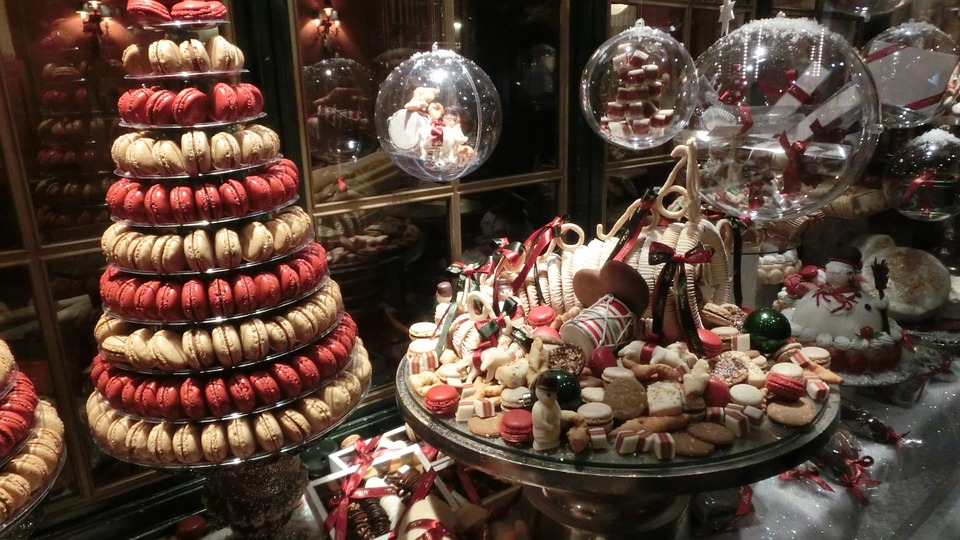 Berlin Christmas Market, Charlottenburg Palace
Berlin has numerous Christmas markets all over the city, but the market at Charlottenburg Palace is especially worth seeing. The 150 wooden huts and cabins are set up on the palace grounds, and at night the entire palace is lit up in a dazzling display.
You can browse the market to admire handicrafts and buy gifts, and enjoy a mug of gluehwein (hot spiced wine) and a delicious pastry such as stollen. There are ramps available to access the huts and there is a wheelchair friendly restroom near the western entrance. In addition, most areas of the palace are accessible, making it easy to visit and enjoy the exhibits.
If you're headed to Berlin, we pulled together an accessible travel guide to a disabled friendly holidays destination guide.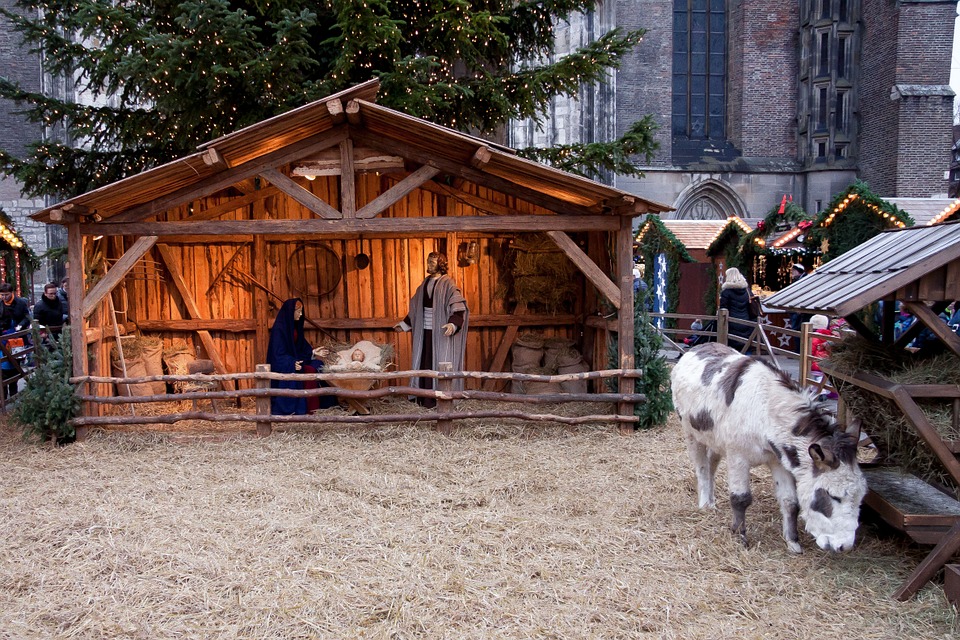 Edinburgh Christmas Market
This market is next to the main shopping area in Edinburgh, with a great view of Edinburgh Castle. In addition to the traditional Christmas market huts, there is also an ice rink and rides.
The Big Wheel, a giant Ferris wheel, has pods that can accommodate wheelchairs, though not large electric ones, unfortunately. The market is flat with a few small inclines, many of the huts have ramps, and there are also several accessible bathrooms in the area.
Enjoy the magic Christmas markets in Edinburgh and you deserve a beautiful accommodation. Here are some options we have already planned for you!
If you are prepared to visit this charming city, also remember to take our wheelchair accessible travel guide to Edinburgh!
Vienna, Belvedere Palace Christmas Village
Like Germany, Austria is also famous for its Christmas markets. The Belvedere Palace Christmas Village is a wonderful market that is also highly accessible. The Christmas Village is located right outside the historic Belvedere Palace, a stunning baroque building which is elaborately decorated for the holidays.
Like most Christmas markets, the Belvedere Village features wooden huts selling crafts, seasonal food and beverages, and decorations, though the palace backdrop really makes it an incredible sight. The ground is mostly level, and there are accessible restroom facilities.
If you visit the market, you might want to also check out the palace itself, a building that has many accessible features, including a stair-free free main entrance, an elevator and restrooms on the first floor.
For more information, find our wheelchair friendly destination guide to Vienna!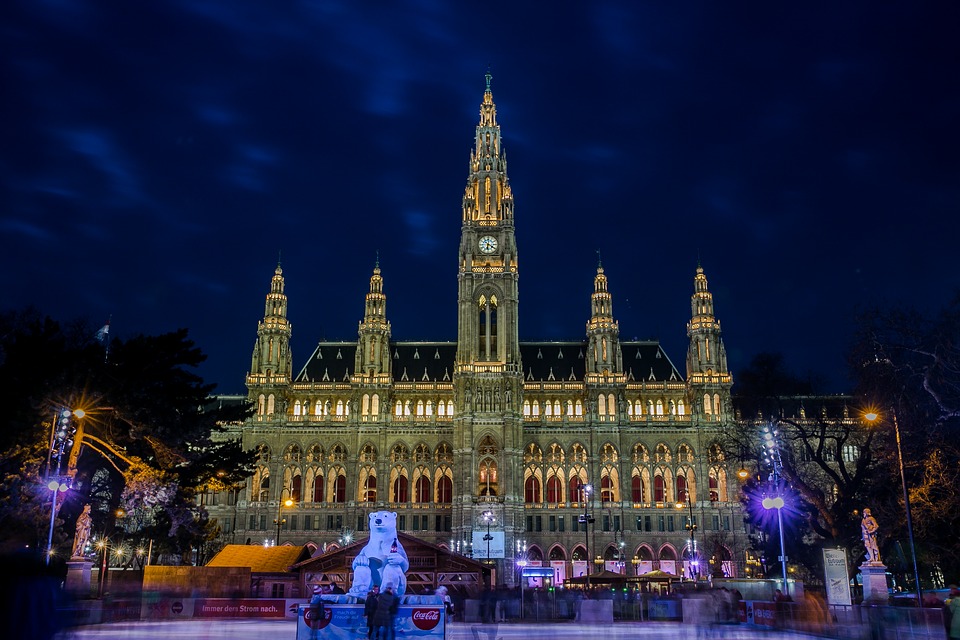 Cologne Christmas Market, Cologne Cathedral
Cologne has multiple markets, but the most impressive one is near the Cologne Cathedral, known as the Dom. This immense building is the largest Gothic church in Northern Europe and is a UNESCO World Heritage Site.
To see the market laid out at the base of the cathedral is truly a remarkable experience. The market itself is fairly accessible, though the stalls may be somewhat high for wheelchair users to get a good view of the items.
The other challenge is the market tends to get a crowd, which makes manoeuvring rather difficult. You might want to arrive as soon as the market opens to avoid this issue. Once there, make sure to treat yourself to steaming gluehwein and seasonal fare.
Belfast Christmas Market
Situated in the beautiful gardens outside Belfast's City Hall, this market is conveniently located right in the city center. Vendors sell a huge assortment of arts and crafts. The Dutch Bulb and Plant Garden sells bulbs, garden décor and bird feeders.
There is an array of food and an Irish bar, as well as stands selling spiced wine and German sausage. There are also stands selling French pastries and crepes, cheese and olives, Belgian chocolate, Spanish paella and much more! Live music performances add a festive spirit to the market atmosphere.
In terms of accessibility, the Belfast Market makes a special effort to accommodate visitors in wheelchairs. They have a program called the Buddy Scheme, which organises free tours for those with mobility difficulties. The tours are guided and take place during off hours, when crowds are smaller and manoeuvring is easier. They run Monday through Thursday from 10am to noon, and are free of charge, though you do need to reserve your spot in advance.
It's time for you to plan a winter vacation to Belfast to enjoy this exciting fair! Also check our wheelchair accessible guide to Belfast that could give you more detail about this city!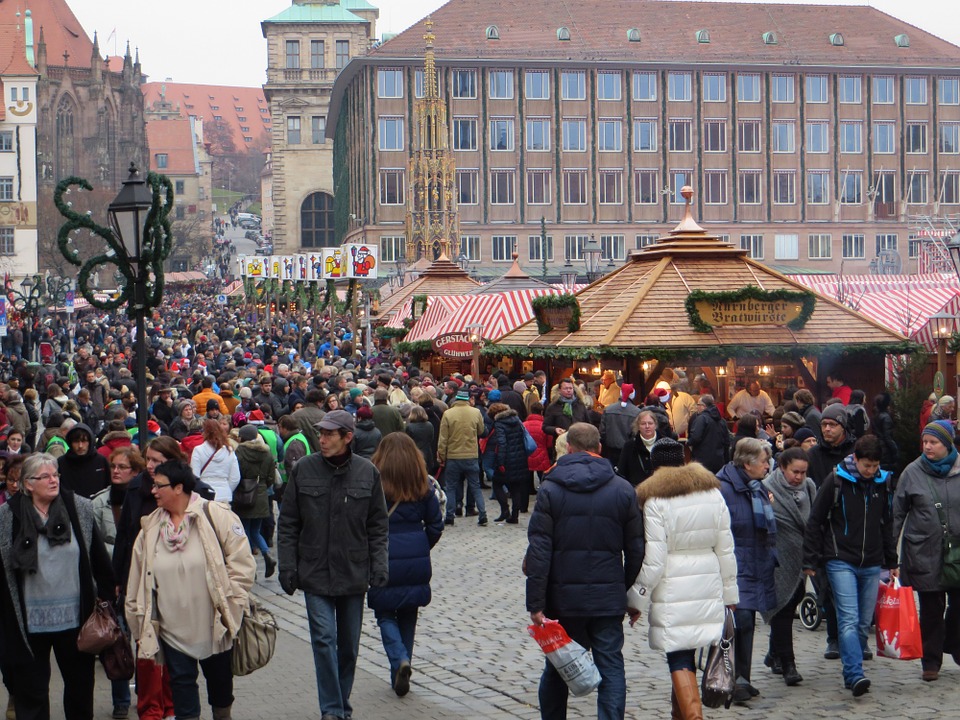 Visiting one of Europe's Christmas markets is a top-notch holiday experience and the best way to enjoy the season. Whether you are visiting Germany, Spain, Ireland or Scandinavia, you will be sure to find a market to enjoy Christmas treats, music, and decorations.
The wheelchair accessible Christmas markets in Europe I've profiled here are all pretty good in terms of accessibility. The main challenge is manoeuvring through the crowds. My best advice is to visit these markets in the morning, where there are fewer people around.
Still, I highly encourage you to visit one of these markets if you will be in Europe around Christmastime. There is no better way to experience the magic of the season.
About the Author:

Cory Lee is a wheelchair user, travel addict, and accessible travel writer. On his blog, Curb Free with Cory Lee, he hopes to inspire others to roll out of their comfort zones and see all the beauty our world has to offer.
To keep reading become a member.
Already a member? Login
Over 400 pieces of exclusive content
Tips and advice on Accessible Travel