You can walk and can handle going up a few stairs.

Maximum of 15 steps (1 floor up) to reach the accommodation or manoeuvre into it.

You can only handle one step at a time.

The accommodation is quite accessible, can suit wheelchair users.

You need a fully accessible accommodation.

Maximum thresholds of 3 cm (1 inch), suits wheelchair users.
5 Wheelchair Accessible Day Trips from Barcelona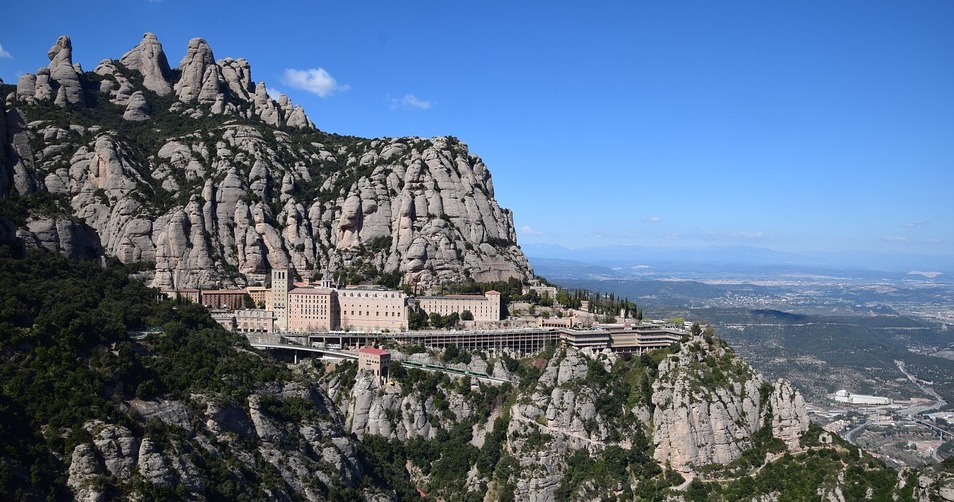 Visiting Barcelona is a great time to explore the city and enjoy spending time in the bustle of daily life, but if you're looking to branch out, here are a few day trips to consider. Wheelchair accessible day trips from Barcelona are the perfect way to extend your trip out beyond the city and enjoy other destinations that often feature tours of the region.
These 5 day trips from Barcelona are all wheelchair accessible and take visitors an hour or two outside of Barcelona by train. Most of these trips are round trip style private tours that take a van to a neighboring region and include several stops to explore.
Wheelchair accessible day trips from Barcelona
1: Montserrat
The first day trip on the list is to Monterrat, more specifically the Montserrat Monastery. Available through Disabled Accessible Travel, this private guided tour features door to door service from your hotel to the Monastery. Travel includes views of the Montserrat mountains, a stop and tour of the Monastery, and a private concert from the Montserrat Boys Choir. Additionally, there is time to tour the Montserrat Museum, an art museum, available at a separate entrance fee.
This private tour is completely wheelchair accessible and includes private transportation for a trip length of 5 hours. Accessibility includes the vehicle, flat pathways, and accessible buildings. The trip is offered to pick visitors up from their accommodations in Barcelona, or from the cruise port.
This destination is available to visit without a private tour, and can be visited by train with a 2 hour ride. The Montserrat Monastery and the Montserrat Museum are open to the public, making it easy to plan your own trip and include these destinations.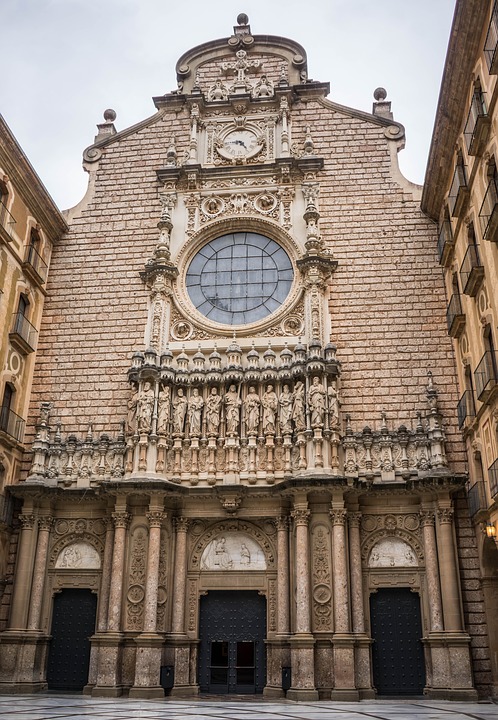 2: Figueres
For a longer day trip, consider visiting Figueres, Banyoles, and Besalu with a private guided tour. Booking this trip through Disabled Accessible Travel, gives you a door to door service from your hotel and a private tour through the entire day. The first stop after pick up in Barcelona is the village of Banyoles, known for its lake. This stop is for a photo opportunity at the lake.
The next destination is Besalu for a driving tour around the city. The city walls, bridge, and stone houses make for a great time. The last stop is in Figueres for exploring the city. There is an opportunity to visit the Dali Museum. Since the museum is only partially wheelchair accessible, an alternative destination is available, to go to the beach in Calella during the summer months.
This tour is completely wheelchair accessible, including wheelchair accessible transportation. There are portions of the Dali Museum that are accessible, others that are not. If you choose to visit Calella, you can ride a water trike, but a transfer from a wheelchair to the trike is required. The city streets are chosen because of their flat ground, as the tour does go beyond the vehicle and gives everyone space and time to explore.
3: Tarragona
Another great full day trip is to leave Barcelona and visit Tarragona. A short distance away, Tarragona can be visited with a private tour through Disabled Accessible Travel. This company has an accessible van that picks you up at your hotel and takes you along the coastline of Catalonia. Tarragona has an Old Town, which is the first stop to explore the Mediterranean Balcony, a seaside overlook. The trip continues with a stop at the Seaside Amphitheater for a guided tour highlighting the history and the location. The last stop is a gothic cathedral and space to dine and explore in the city.
This tour is wheelchair accessible, though parts of the balcony and amphitheater may not be fully accessible due to the slope or the stairs. There are spaces throughout the day that are accessible, giving a well-rounded and full experience. This tour is customizable as well, so you have some freedom to adjust the trip to your needs. The pathways are mostly flat and there is time built in for exploring.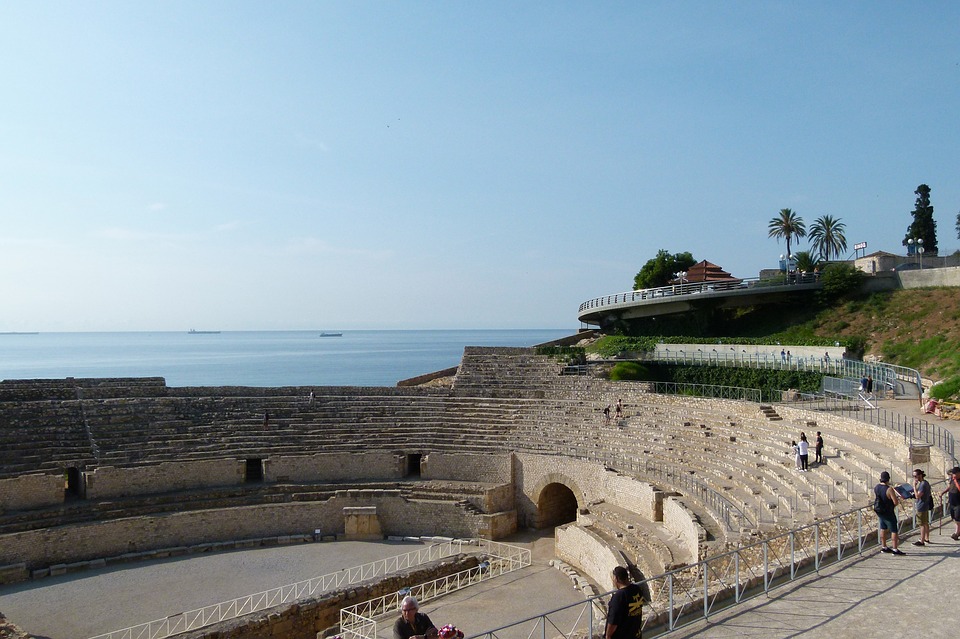 4: Girona
Not all day trips from Barcelona have to be a private guided tour, many destinations are easily accessible by train or bus. One destination about an hour outside of Barcelona is Girona, a historic city crossed by 4 different rivers. This is a great day trip if you want to explore beyond Barcelona and spend time in another city. The city square is full of architecture and buildings, restaurants, and space to wander. There is a main street with many shops that runs along the river, giving space to set a leisurely pace and snack while walking along the river.
Accessible features here include an adapted taxi to help you move greater distances in the city, and hand bikes to rent for cycling along the water. The city is wheelchair accessible by train with accessible bathrooms at the train stop. The restaurants, pathways, and city itself is easy to navigate as a wheelchair user.
5: Collserola
Lastly, a great day trip destination is Collserola National Park, which is one of the largest green spaces in Barcelona. Located 2 hours outside of Barcelona, the park is a popular natural destination, giving locals and visitors a place to step away from city life and connect with nature.
This park isn't just a green lawn, it's home to local flora and fauna, making it a great space for a nature walk or hike in addition to a picnic or day trip to explore. There are signposts throughout to guide visitors to overlooks, viewpoints, and picnic areas. The park is wheelchair accessible, including the parking, restrooms, and picnic areas.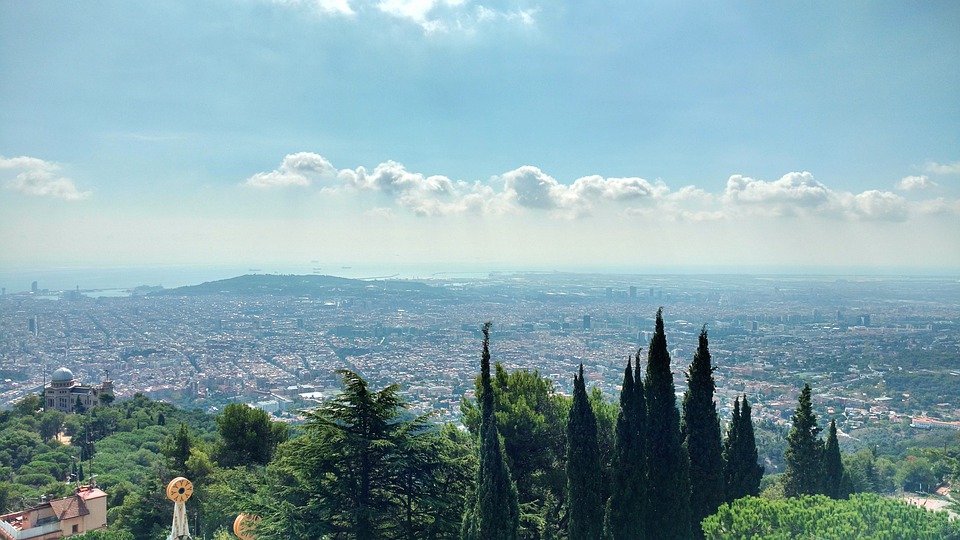 Visiting Barcelona can be a great trip in itself, but scheduling in time for a day trip or two gives you the opportunity to explore beyond the city and take in the sea, mountains, or greenspace of the surrounding area. These 5 wheelchair accessible day trips from Barcelona are perfect for venturing beyond the hotel or the city center. Planning a day trip can be fun all on your own, or choose a private guided tour for even more insight at the destination.
Check out more of our blog posts!
About the Author:
Cory Lee is a wheelchair user, travel addict, and accessible travel writer. On his blog, Curb Free with Cory Lee, he hopes to inspire others to roll out of their comfort zones and see all the beauty our world has to offer.
To keep reading become a member.
Already a member? Login
Over 400 pieces of exclusive content
Tips and advice on Accessible Travel