You can walk and can handle going up a few stairs.

Maximum of 15 steps (1 floor up) to reach the accommodation or manoeuvre into it.

You can only handle one step at a time.

The accommodation is quite accessible, can suit wheelchair users.

You need a fully accessible accommodation.

Maximum thresholds of 3 cm (1 inch), suits wheelchair users.
6 Wheelchair Accessible Day Trips from London, England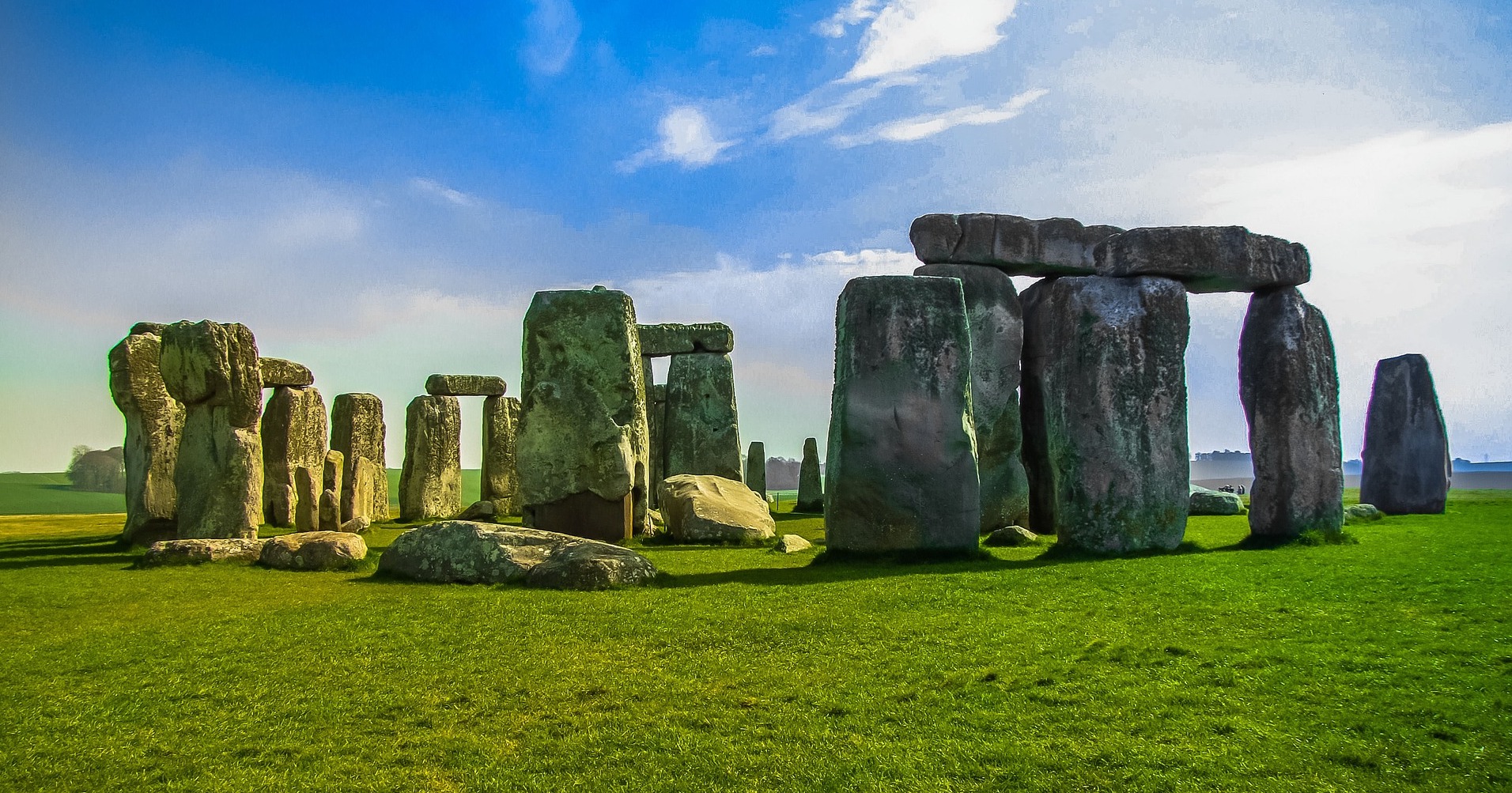 Visiting London is a great opportunity to begin traveling in Europe and it can be a fulfilling trip all on its own. But if you're looking for a few places to branch out to while staying in London, these 6 accessible day trips are perfect for your itinerary. These trips will give you a chance to see more of England and beyond. From visiting Cambridge University to Stonehenge, or exploring new cities like Bath, Brighton, or Paris, these day trips will provide plenty to do and accessibility all along the way.
Wheelchair Accessible Day Trips from London England
1: Cambridge, England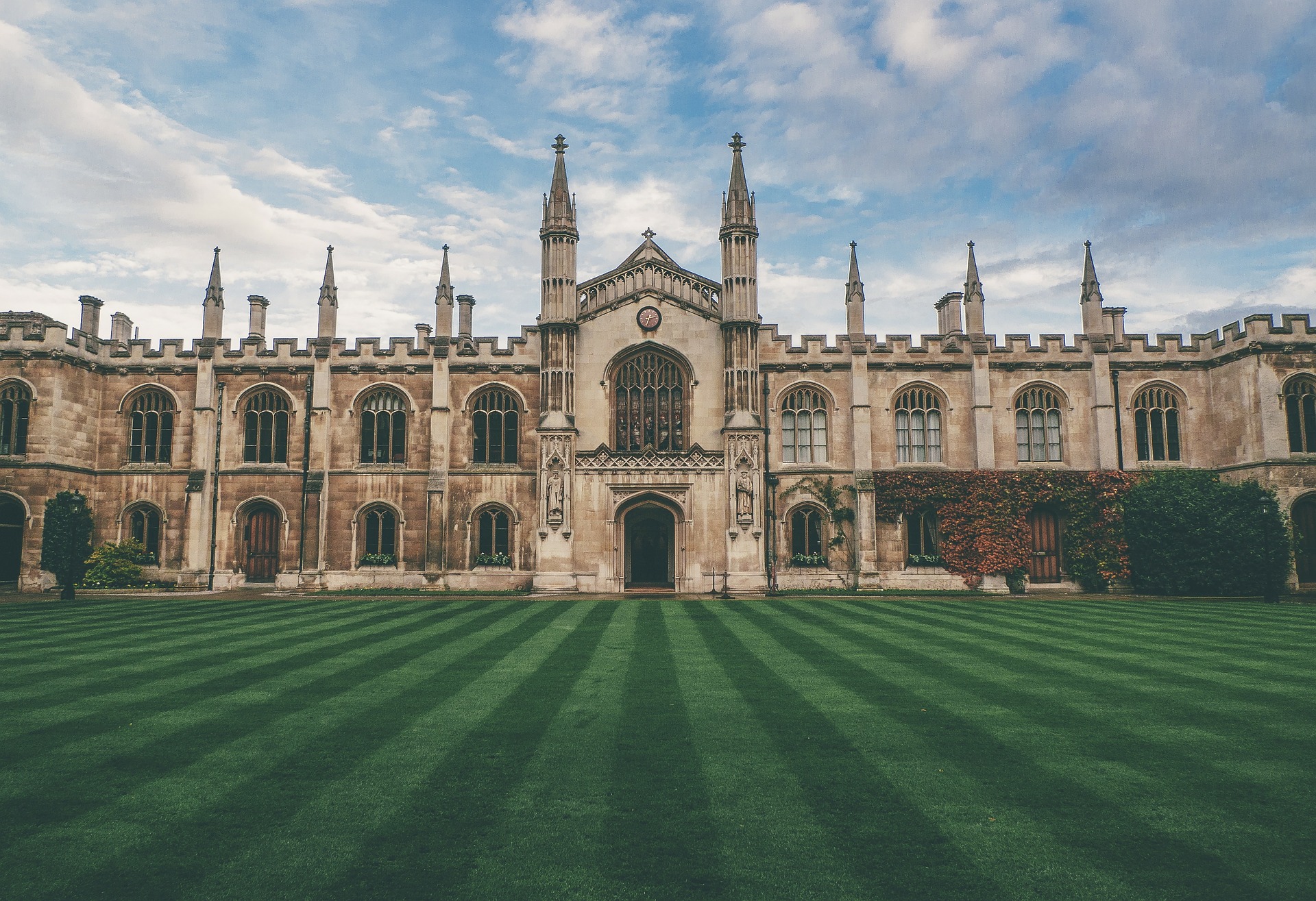 Cambridge is a city in England, 1 hour away from London by bus, and Cambridge University is one of the major draws to this area, as it's rich with history and amazing architecture. Visitors can explore the campus grounds, including King's College and King's College Chapel, Queen's College, and the Mathematical Bridge. These are unique locations on campus for getting up close to the buildings, perfect for taking photos, or just enjoying the atmosphere. Most of the college offers paved pathways, wheelchair accessible parking, and can be visited in pieces or as a day's excursion.
Beyond the architecture, the campus grounds are also home to the Cambridge University Botanic Gardens, a beautiful location that merges the scenic atmosphere with a natural plant garden and greenhouse. There are many tours available, giving visitors their own opportunity to explore with some guidance to see local plants and specific sections of the garden. The garden is wheelchair accessible, but it is recommended that visitors use public transportation to arrive, as there is limited parking. The gardens have a range of pathways from paved slopes to short grass, gravel, and bark. Manual wheelchairs and electric scooters are available to rent upon entering the gardens.
2: Brighton, England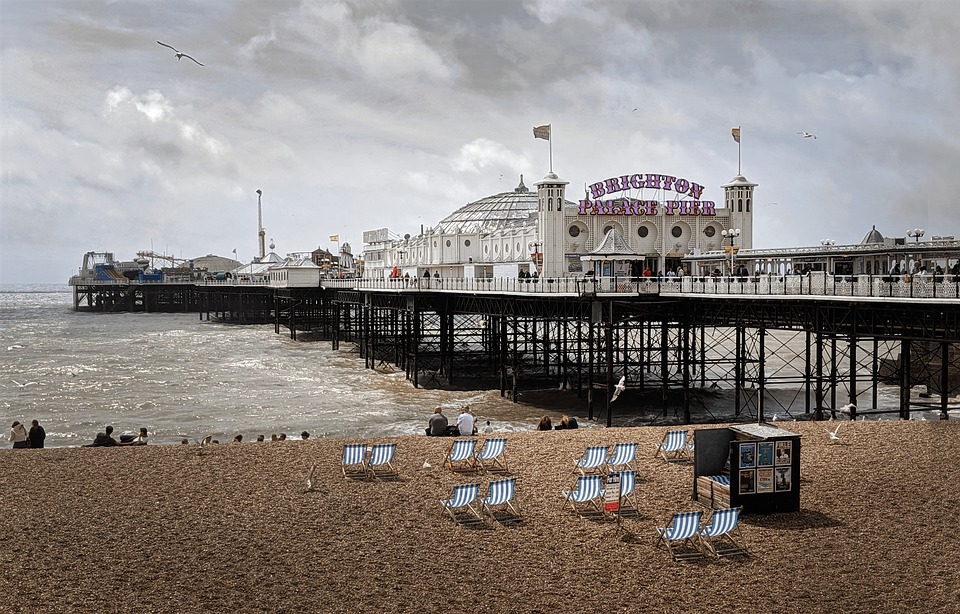 Brighton, England is 1 hour outside of London by bus, and it's a great destination in terms of accessible things to do as an opportunity to explore another busy city. Brighton has a little bit of everything, many things you'd expect from a city, such as an exotic royal palace, The Royal Pavillion, a museum and art galleries including Brighton and Hove, the oldest aquarium in the country, Sea Life Brighton, and Preston Manor, to experience life in a traditional Edwardian manor house. All of these locations are wheelchair accessible.
In addition to having a range of things to do, Brighton is very clear about the wheelchair accessibility of the city and has an in-depth website to supply the information. Visit Brighton is a great resource for learning more about the city including the accessible bus routes to help visitors avoid steep pathways, pedestrian maps to make it easier to understand how to get around the city, and resources for accessible things to do, places to stay, and public transportation information.
3: Bath, England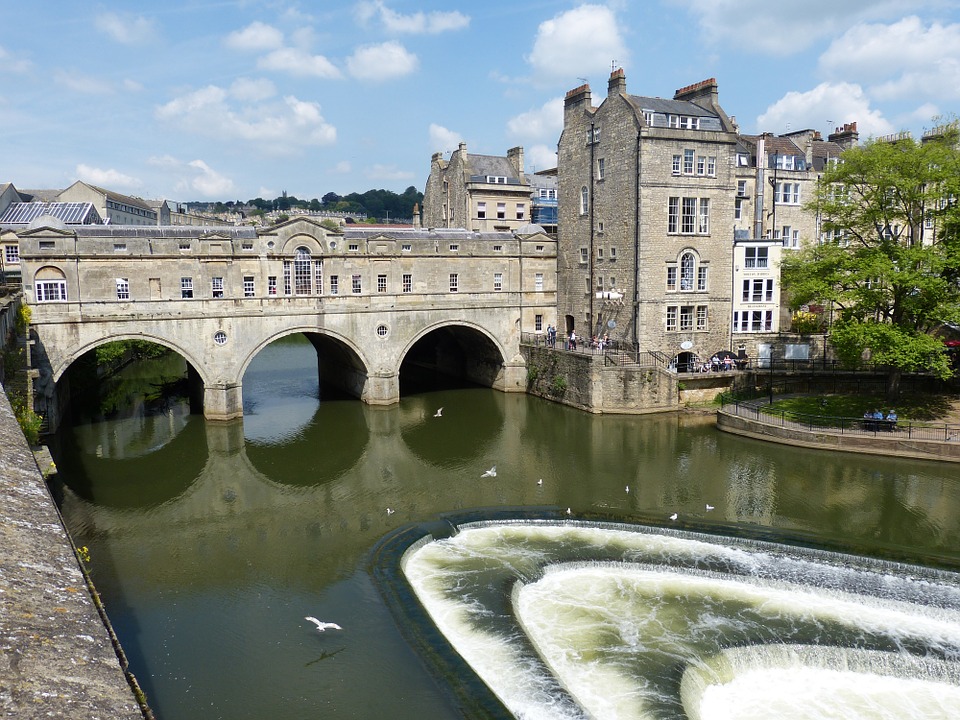 For a longer day trip, consider visiting Bath, England, located 1.5 hours outside of London by bus. Bath offers a slower paced and more countryside atmosphere with unique museums and homes to tour. This is a great destination for a slower day, somewhere to spend the time exploring and experiencing another side of England while still being able to return to London for an evening in the city.
Attractions include the American Museum and Gardens, a stunning building that highlights the history of America, which can be a fun and interesting experience for all visitors. The museum is wheelchair accessible with the use of ramps and a lift. No. 1 Royal Crescent is a restored Gregorian townhouse that is decorated to reflect its history. This is a fun way to explore the history of the area and see how the wealthy lived in that time. The facility is wheelchair accessible with a lift, and there are different tour paths to follow based on your accessibility needs.
4: Stonehenge in Salisbury, England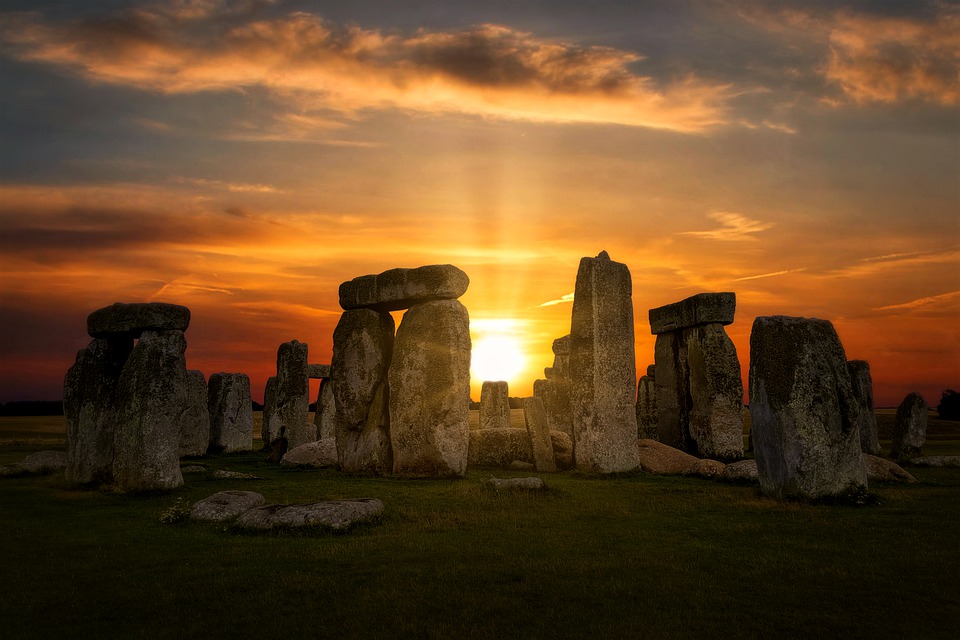 Often when people think of attractions to see in England, besides Big Ben, they think of Stonehenge, a large stone display in a green field. To visit Stonehenge while on a trip to London, it will take about 2 hours by bus. There is a visitor's centre about a mile away from the stone circle and there are bus shuttles to transport visitors to and from the stones, about a 10 minute ride. This is an epic adventure day trip, as it can take a long time to get tickets, visit the stones, and travel to and from London. Stonehenge is a must see, especially if it's on your list, so this can be a very fun day trip from London.
Stonehenge is wheelchair accessible, but there are some slopes and paths that may not be smooth or flat. Wheelchair users can get close to the stones along with the rest of the crowd, and depending on the day, it can be crowded. The most accessible way to visit the stone circle is to use the visitor's shuttle to get to and from the visitor's centre and ticket booth, then use the paved path to follow the crowd to the observation space.
5: Windsor Castle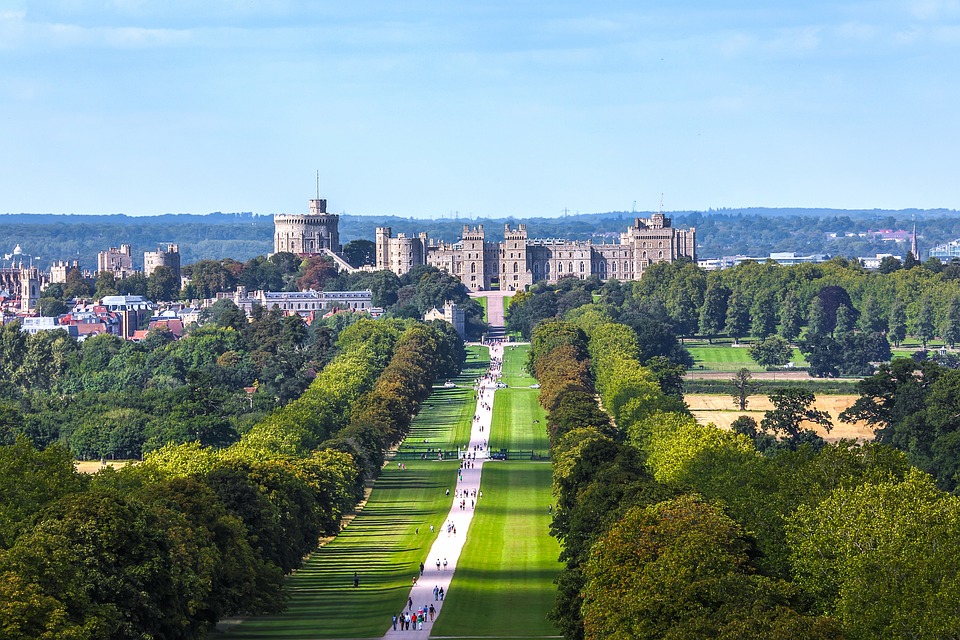 Another bucket list item that may be on your itinerary while visiting London is to visit a castle, and Windsor Castle is a short 45 minute bus ride from London, making it the perfect day trip. The castle has been the family home to British royalty for 1,000 years, and is also the oldest occupied castle in the world. If you visit on a weekend, you may even get to see the flag flying, signifying that the queen is in residence. Typical visits last around 3 hours, and tickets must be purchased online in advance.
Windsor Castle is wheelchair accessible, but it is made clear that the castle itself is situated on top of a hill, so wheelchair users will want to keep this in mind before their visit. There are lifts inside to provide access to the range of floors. Access ramps are available throughout to provide alternate pathways to places where stairs are the main access point.
6: Paris, France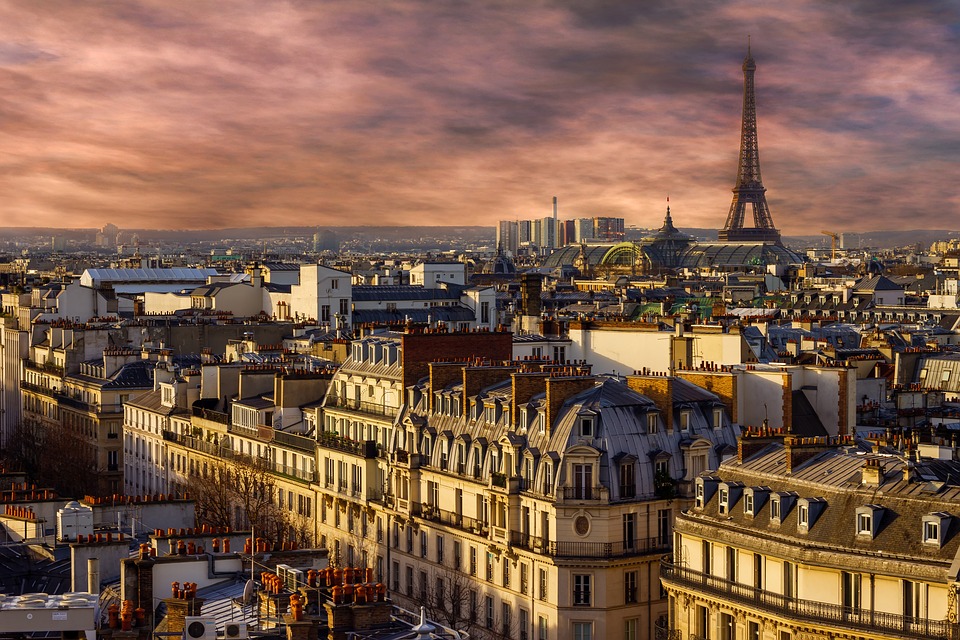 Lastly, a 2 and a half hour train ride can take you from London to Paris, France, giving you a bit more bang for your buck while you're visiting London. There are so many things to do in Paris that you can make a whole trip out of this one destination, but it's also a great day trip opportunity to explore and get a feel for a future trip. Paris is wheelchair accessible, and with some crafty scheduling to take advantage of the transportation, you can accomplish a lot in a one day visit to Paris. The bus system is the best way to get around the city.
Wheelchair accessible things to do in Paris include visiting the Eiffel Tower, which is the best vantage point to see the whole city and is often on the top of the list of things people want to do when they visit Paris. Other options include visiting the Louvre, where wheelchair users can visit the pyramid to use an elevator to get to the lobby and avoid the long tourist lines, and visiting Notre Dame.
Whenever you're planning to visit London, be sure to consider these accessible day trips and include one or two into your itinerary. They will give you the opportunity to explore more of the surrounding area and give you a chance to get out of the city and see the countryside, other tourist attractions, or explore a new city.
Check out more of our blog posts!
About the Author:
Cory Lee is a wheelchair user, travel addict, and accessible travel writer. On his blog, Curb Free with Cory Lee, he hopes to inspire others to roll out of their comfort zones and see all the beauty our world has to offer.
To keep reading become a member.
Already a member? Login
Over 400 pieces of exclusive content
Tips and advice on Accessible Travel