You can walk and can handle going up a few stairs.

Maximum of 15 steps (1 floor up) to reach the accommodation or manoeuvre into it.

You can only handle one step at a time.

The accommodation is quite accessible, can suit wheelchair users.

You need a fully accessible accommodation.

Maximum thresholds of 3 cm (1 inch), suits wheelchair users.
Coasts & Cliffs
An Accessible Guide to Dorset, England: What to See and How to Get Around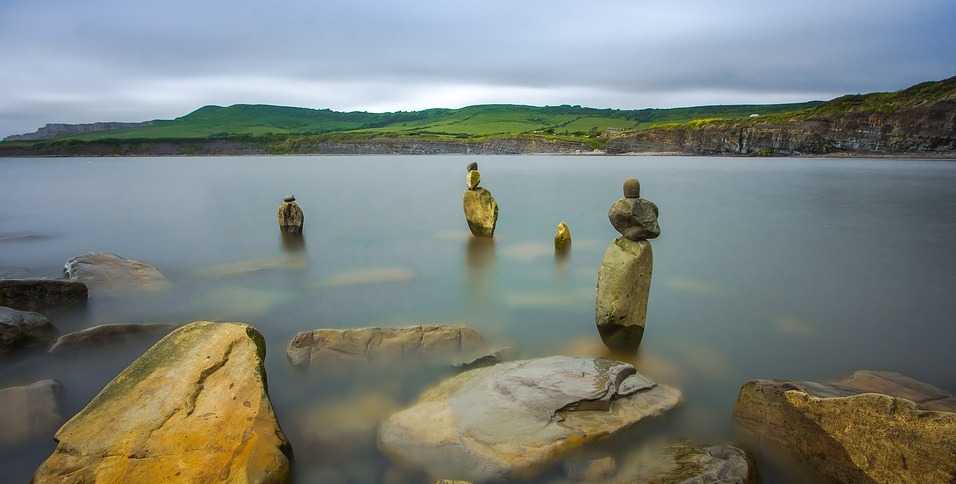 Wheelchair Accessible Dorset
Dorset is a lovely county in England with romantic countryside views and gorgeous coastal landscapes. Whether you prefer sandy beaches or towering cliffs, wheelchair accessible Dorset has them both in full measure. It also has a sprinkling of castles, abbeys, and other impressive ancient buildings.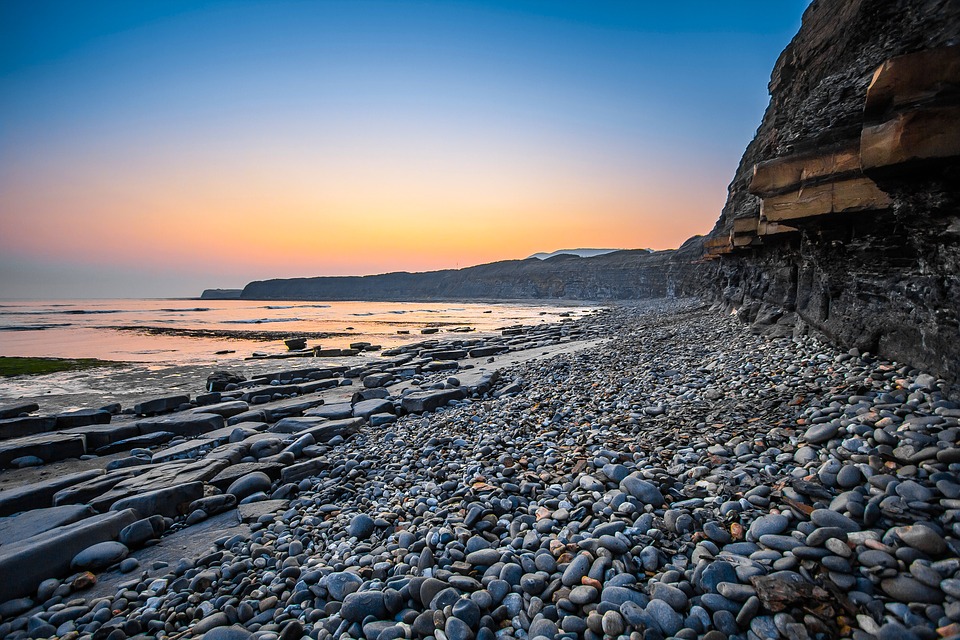 Additionally, Dorset happens to be the home or vacation spot of several different authors. Thomas Hardy, Enid Blyton, and even Jane Austen have spent time in this lovely section of England. You'll have to make a trip out there yourself to see what it was that brought so many people to its shores.
Dorset also has plenty of activities that are wheelchair accessible. The following list will give you an idea of some of your best options.
Dorset's 5 Best Wheelchair Accessible Activities
Does Dorset have much to do that's wheelchair accessible? Oh yes! You're more likely to run out of time to do them than things to do while you're there!
Visit Chesil Beach Center
Have you ever heard of Chesil Beach? If not, you should have! It's a gorgeous stretch of land. It's along the Dorset shore and has a bank full of billions of pebbles that stretches out for 18 miles. Not only is the view of the pebble beach spectacular, but behind the pebbled area is a lagoon that's full of wildlife.
The lagoon is Fleet Lagoon, and there is a wheelchair-friendly wildlife viewing platform that overlooks the lagoon. It's a good place to take your camera!
Chesil Beach Center is wheelchair accessible and has bathrooms that are accessible. They have a boardwalk that is accessible but it does not extend over the beach.
Go Boating at Christchurch Quay
Christchurch Quay is a lovely little open space on the side of a river at the Christchurch town centre. People go there to watch the clouds, have picnics, play games, stroll through the area, and go boating.
Would you like to go boating? There's a company called Wheelyboat that has wheelchair accessible boats for you to get out on the water and bask in the glorious views of the area.
You can find more information about the boats here.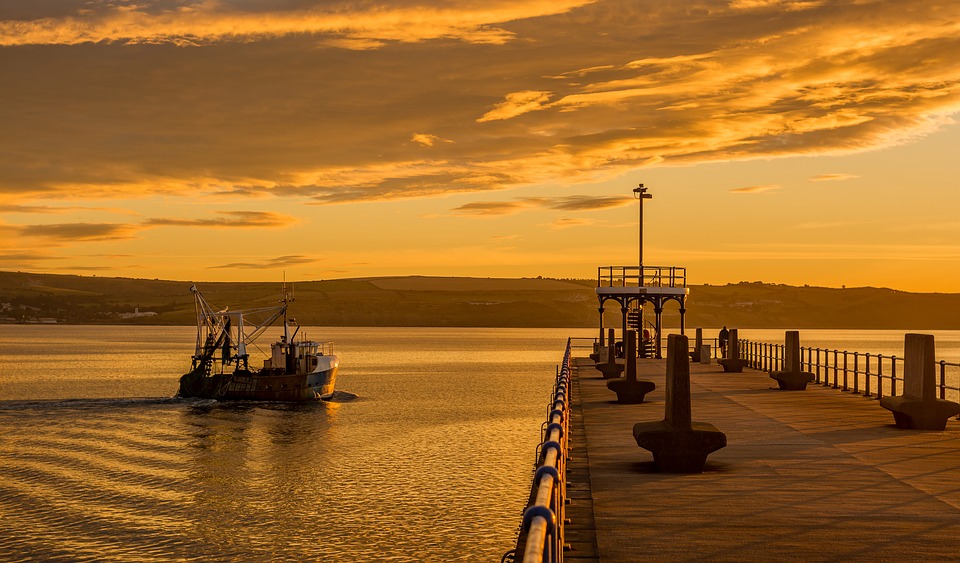 Roll Through Nothe Gardens
Nothe Gardens is a set of informal gardens that are some of the absolute best the area offers. Its winding paths include a lovely sampling of different trees and shrub beds. It brings you to look out on Weymouth and Portland harbors and includes a large grassy area, perfect for picnics.
There are some places to park if you drive there and they also have a cafe and ice cream hut.
The gardens are mostly accessible. There are a few lower paths that have limited access though as some of those are steep or uneven.
Play Cricket
How familiar are you with cricket? Cricket is a bat-and-ball game. There are two teams of 11 players, each with a captain. The object of the game is to score runs while you're at bat and to put out the opposing team's batman while in the field.
There are several more rules we could go into, but we won't here. Usually, this sport wouldn't be an option for people who use a wheelchair. That's not true, though, in Dorset.
There is a wheelchair cricket team in Dorset that has clubs you can get into if you want to play. Check them out here for more information.
Go Wildlife Watching
Go to Higher Hyde Heath Reserve to see wildlife. This area is one of the best spots in the country to see all six of Britain's reptiles. They also have beautiful birds, butterflies, flowers, and ponies. You should definitely come across something while you're there!
There is a bird hide and viewing area there that's popular to visit, and that spot does have disabled access. Don't forget your camera!
The rest of the reserve is accessible but it does have some uneven paths as well as some pedestrian gates so it's good to have someone along with you. More information can be found here.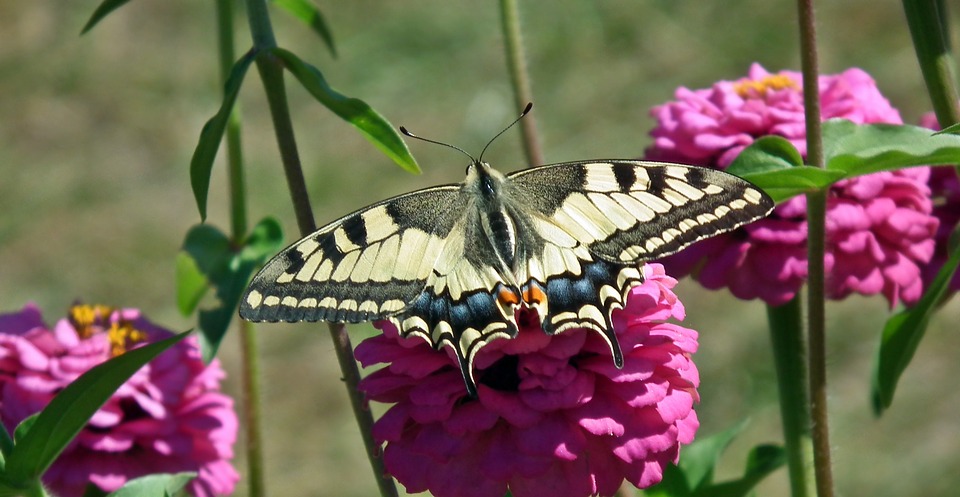 Beautiful accommodations in Dorset
To spend your beautiful holiday in Dorset, you deserve a reliable and comfortable accommodation in Dorset!! Handiscover has already covered for you! Here are some great examples from the website! Click on the pictures to see more detail information about accessibility inside and outside the property! Also, Do not hesitate to use the £25 discount coupon for your first booking!! For personal support, just contact us via e-mail: booking@handiscover.com or on the phone: +44 1550 400022 (UK)
Click on the following button, you can find more accessible and wonderful accommodations in and around Dorset.
Best Ways to Get Around Dorset, England in a Wheelchair
One awesome way to get around Dorset is to rent a vehicle! That way, you can explore the area without having to worry about public transportation or needing to roll too far. Brotherwood is a wheelchair accessible vehicle company. While they do sell vehicles to customers, they also have vehicles available to rent. Go here for more information.
Another helpful site you might not think to go to is the one for British Red Cross. They offer short-term loans of wheelchairs to help you get around more easily if you should find you have need of one while in Dorset. They also offer toilet aids if the place you're staying doesn't supply those. Go here to find out more.
One last idea is to travel by taxi. A site called Getting About, which you can find here, has a list of numbers you can call whether you need a taxi for your entire journey or just for a short drive.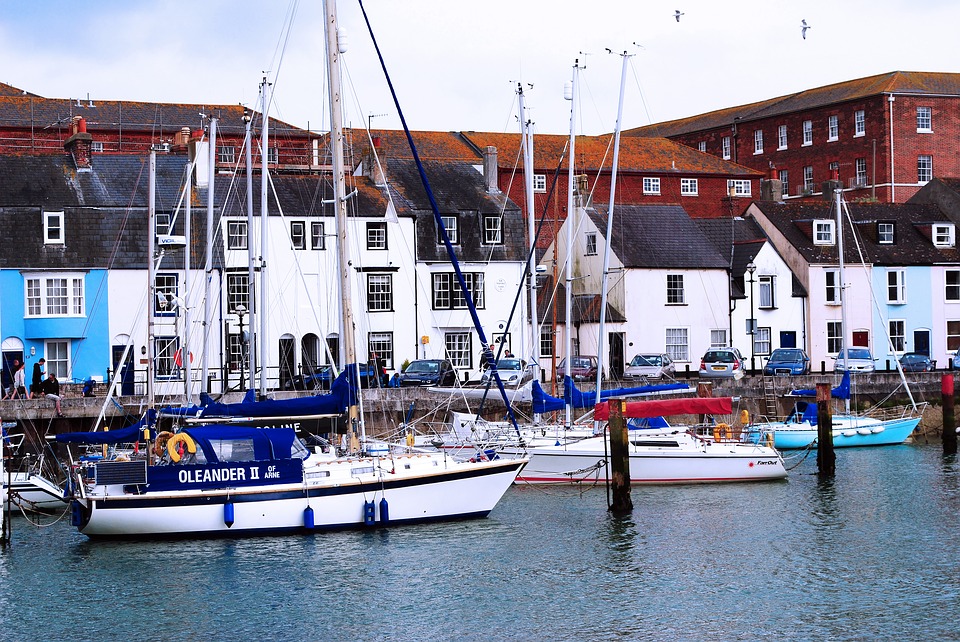 What do you think? Will you make it out to Dorset? I hope so! The area is really lovely and has a lot to offer, whether you're walking or rolling. It's a particularly good area to go to if you enjoy outdoors so trying to plan your trip during months of the year with the comfortable weather if you have that option. Whenever you go, though, Dorset will be sure to impress.
About the Author:

Cory Lee is a wheelchair user, travel addict, and accessible travel writer. On his blog, Curb Free with Cory Lee, he hopes to inspire others to roll out of their comfort zones and see all the beauty our world has to offer.
To keep reading become a member.
Already a member? Login
Over 400 pieces of exclusive content
Tips and advice on Accessible Travel