You can walk and can handle going up a few stairs.

Maximum of 15 steps (1 floor up) to reach the accommodation or manoeuvre into it.

You can only handle one step at a time.

The accommodation is quite accessible, can suit wheelchair users.

You need a fully accessible accommodation.

Maximum thresholds of 3 cm (1 inch), suits wheelchair users.
Coasts & Cliffs
A Wheelchair Accessible Guide to Etretat, France – Disabled Holidays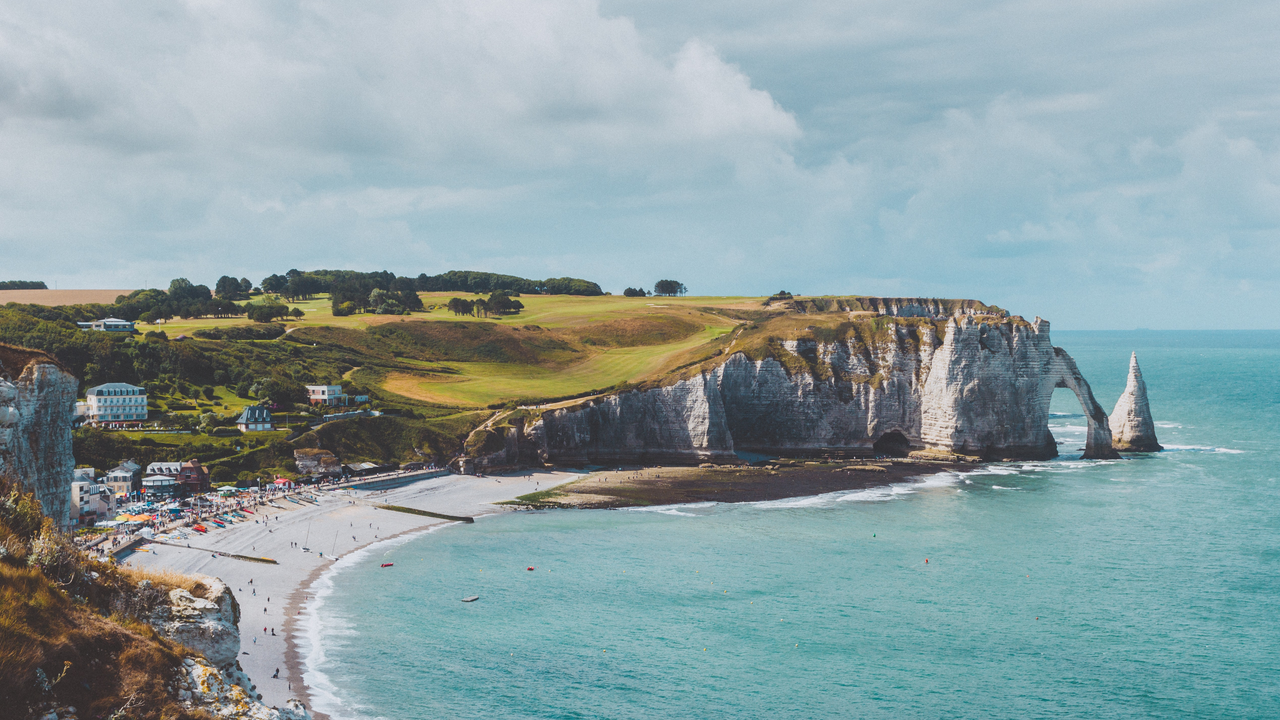 Wheelchair Accessible Etretat
Wheelchair accessible Etretat is a town in Normandy, France. With beautiful views of the English Channel, Etretat is rich in cultural, historical and natural heritage. Located 3 hours from Paris and 30 minutes from the Port of Le Havre, Etretat is a pleasant and wheelchair accessible destination for a weekend getaway in Normandy. In this guide, you will learn about the different accessible activities in Etretat, France.
The Beaches and Cliffs of Etretat
The Falaise d'Etretat and l'Aiguille Creuse make the city famous worldwide. The seaside landscape has served as an inspiration to many writers and painters such as Maurice Leblanc or the mythical paintings of the Cliff by Claude Monet. Consequently, Etretat became a popular seaside resort. From the city centre, you can access a smooth concrete path that runs along the beach. However, no accessible equipment is available on the beaches of Etretat. The pebble beaches are not suitable for certain equipment, but the roll along the path remains very pleasant and great for taking photos.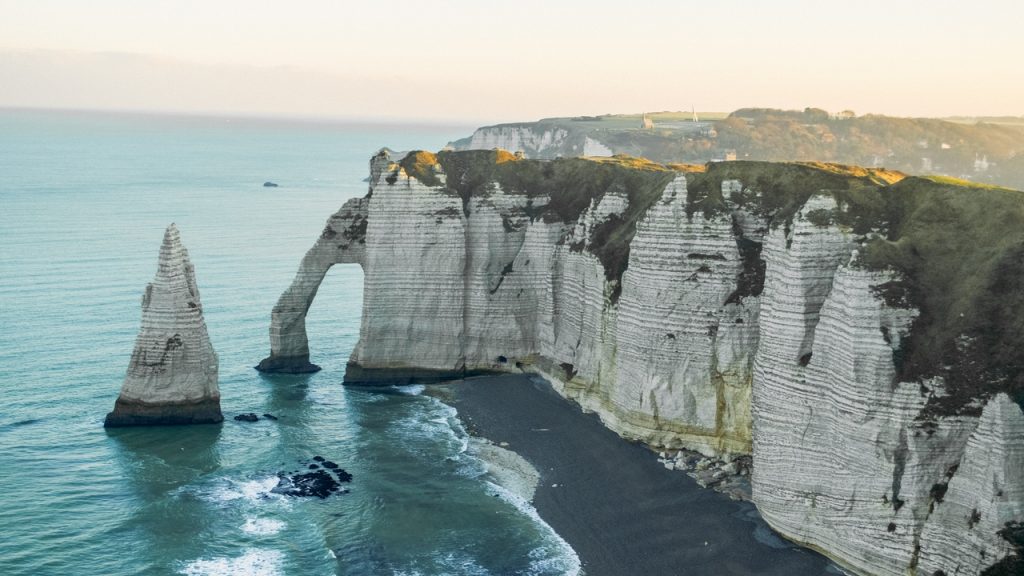 Cultural Heritage of Etretat
Maurice Leblanc, the author of the character of Arsène Lupine the gentleman burglar created at the beginning of the 20th century, moved to Etretat in 1915. It is now possible to visit his house and his garden which is accessible. Le Clos Lupine, the name of the building, is free for disabled visitors. The character of Arsène Lupine has regained popularity recently thanks to the Netflix series "Lupine" with Omar Sy and is, therefore, a staple in the city.
Get a View From the Cliffs
The best way to get up on the cliffs of Etretat in a wheelchair and admire the view is to use the small Etretat train accessible to people with reduced mobility. This train has a tailgate adapted for people with reduced mobility equipped with a wheelchair accessible ramp. Available 7 days a week, you can book your tickets here. Get on the train in the city centre next to the covered market, climb to the top of the cliff, and stop at the Notre Dame de la Garde chapel and take a wonderful photo of the landscape.
Getting to Etretat by Wheelchair
To get to Etretat, there are many Flixbus and Ouibus but these buses remain difficult for wheelchair travellers. You can come to Etretat by train by taking the train from Paris Saint Lazare station to Bréauté-Beuzeville station and then by taking a Taxi that you can find here.
Accessible Accommodations
If you are planning to visit wheelchair accessible Etretat or any other city in France or elsewhere in the world, it is important to choose accessible accommodation that matches your needs. Handiscover has put together a wide selection of verified fully accessible hotels, bed & breakfasts and apartments for you. You will also find a great choice of prices among the thousands of accommodations offered. Book the accommodation that suits your needs today with Handiscover! For any additional information or for any special requests, contact us via email our customer service, PMR and accessibility expert at: booking@handiscover.com or by phone: +44 1550 400022 (UK).
Other accessible travel guides for people with reduced mobility in France
A Wheelchair Accessible Guide to the Futuroscope Park, France
A Wheelchair Accessible Southern France Travel Guide
The Top 4 Wheelchair Accessible Beaches in France
A Wheelchair Accessible Guide to DisneyLand, Paris
Bordeaux accessible travel guide to disabled friendly holidays
To keep reading become a member.
Already a member? Login
Over 400 pieces of exclusive content
Tips and advice on Accessible Travel