You can walk and can handle going up a few stairs.

Maximum of 15 steps (1 floor up) to reach the accommodation or manoeuvre into it.

You can only handle one step at a time.

The accommodation is quite accessible, can suit wheelchair users.

You need a fully accessible accommodation.

Maximum thresholds of 3 cm (1 inch), suits wheelchair users.
Coasts & Cliffs
An Accessible Guide to Gran Canaria: What to See and How to Get Around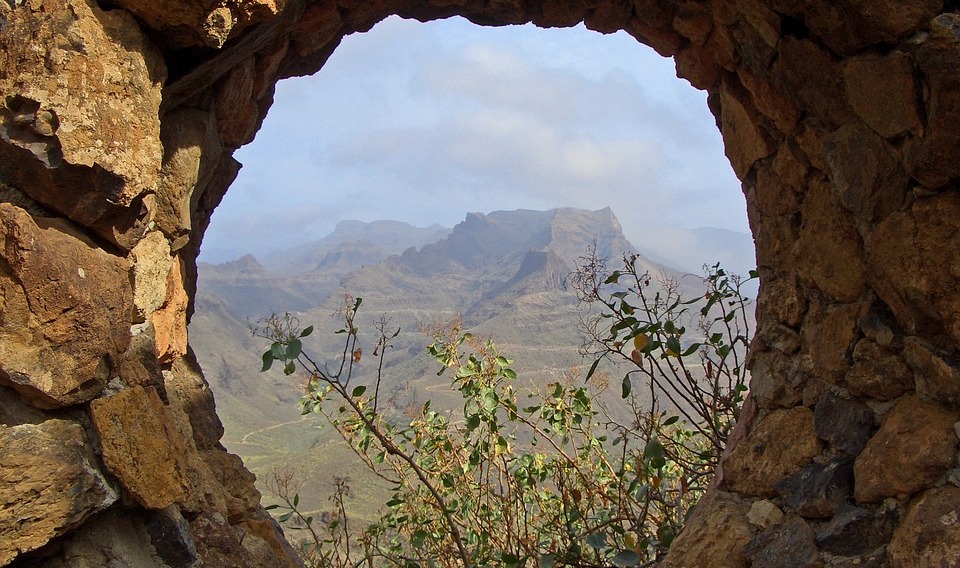 Wheelchair Accessible Gran Canaria
During winter days with less sunshine than normal in many places, Gran Canaria is a popular spot to visit for a good dose of sunshine. Wheelchair accessible Gran Canaria is one of the sunniest places on earth with an average of eight hours of sunshine every day!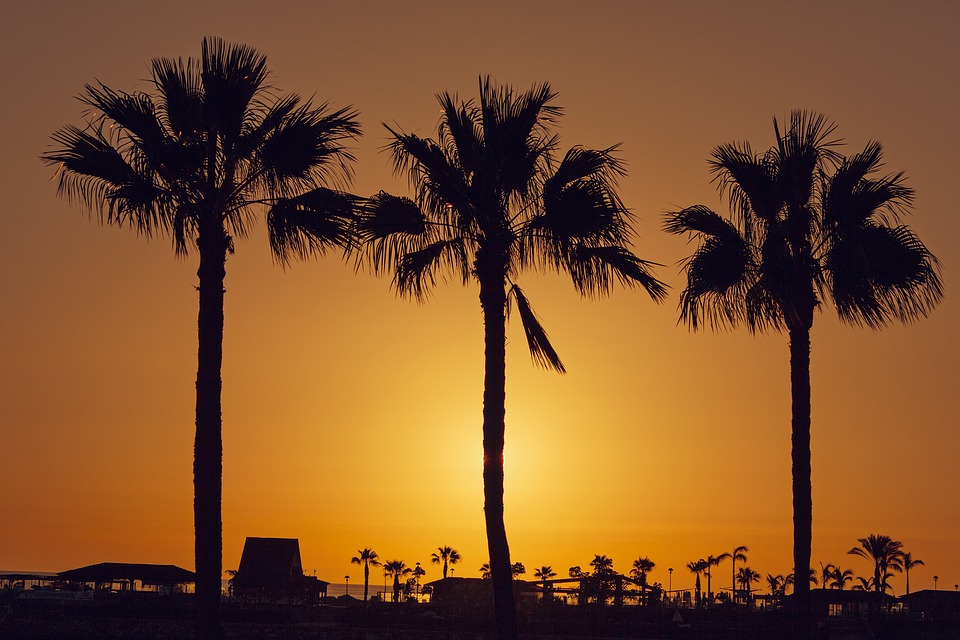 The tiny island not only has plenty of sunshine, but it also has gorgeous scenery. It has everything from sand dunes, mountains, cliffs, and beaches. The island is also an extra safe vacation spot. There are no earthquakes, volcanoes, or poisonous animals. The police and lifeguards are also friendly and helpful.
Check out the list below for some ideas of things you can do in Gran Canaria!
Gran Canaria's 4 Best Wheelchair Accessible Activities
Disabled Cruise Club
If you'd like to go on a cruise, Gran Canaria is a good place to do it! The Disabled Cruise Club has ships that have rooms specially designed for people who use wheelchairs. You have the option of choosing a standard room with additional equipment, or a fully accessible room if you use a wheelchair full time.
The cruise excursions are accessible so you are able to go out and about, exploring the area with the help of the tour guides.
The nice thing about cruises is that you get to explore a variety of places all without having to worry about changing hotels and lugging your baggage around. It could be the perfect way for you to explore Gran Canaria and some of the surrounding areas! For more information, go here.
Camel Ride through Sand Dunes
Being in a wheelchair doesn't mean you can't ride a camel! The Camello Safari Duna Oasis tour is an excellent way for everyone to enjoy the desert of Gran Canaria.
Since the camels kneel down to be mounted, you could be lifted onto the camel while it's down. You just need to be strong enough to hold on during the ride.
This is a great opportunity for pictures! You'll have chances to take pictures with the camels both before and while riding. Go here or here for more information.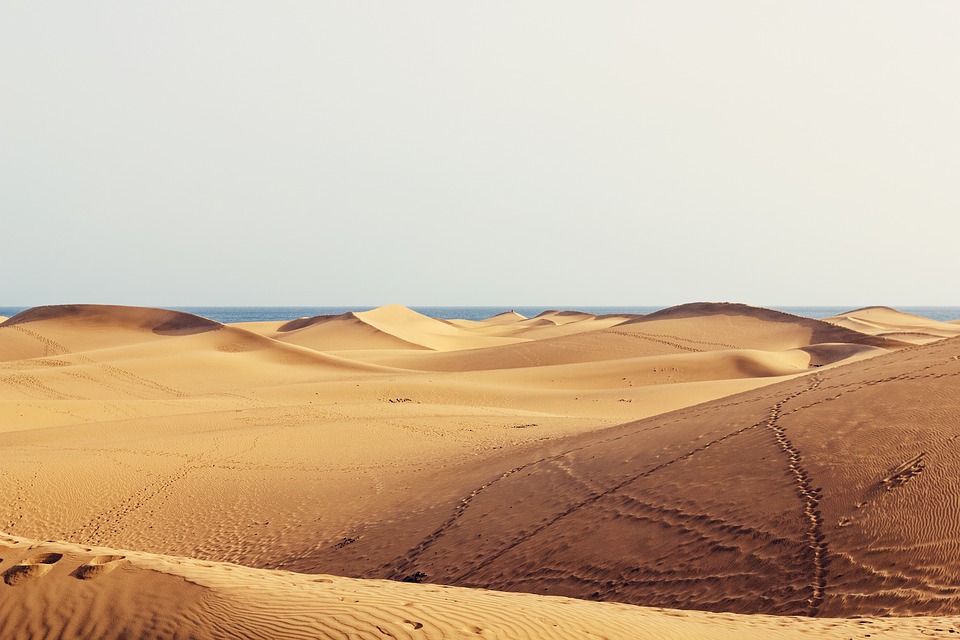 Cueva Pintada Museum and Archaeological Park
If you like history, go here! This is a cave with all sorts of geometric shapes. The thought is that the shapes are related to the lunar and solar calendars.
The cave is part of the attraction, along with an excavated site and a museum. Visiting the cave is best booked in advance since there is a limit of only 20 people per tour. To find out more information, you can visit the official site here.
One bonus about this site is that instead of being on the side of a cliff or down a steep path in the middle of nowhere, it's right in the heart of town and is wheelchair accessible.
Playa de las Canteras
You can't go to Gran Canaria without going to the beach! If you like to go get your toes wet, plan on visiting Playa de las Canteras.
This beach is both long and wide. It has beautiful sand and is a clean, well-kept beach. It's large enough that it doesn't get too crowded, and there's a good section for surfing and other sports in one particular spot on the beach.
Playa de las Canteras is also a very wheelchair accessible beach. They have ramps and pathways on the beach and have special beach wheelchairs and also equipment for those who need them. The lifeguards there are also happy to help those who'd like some assistance going down to the water and back out.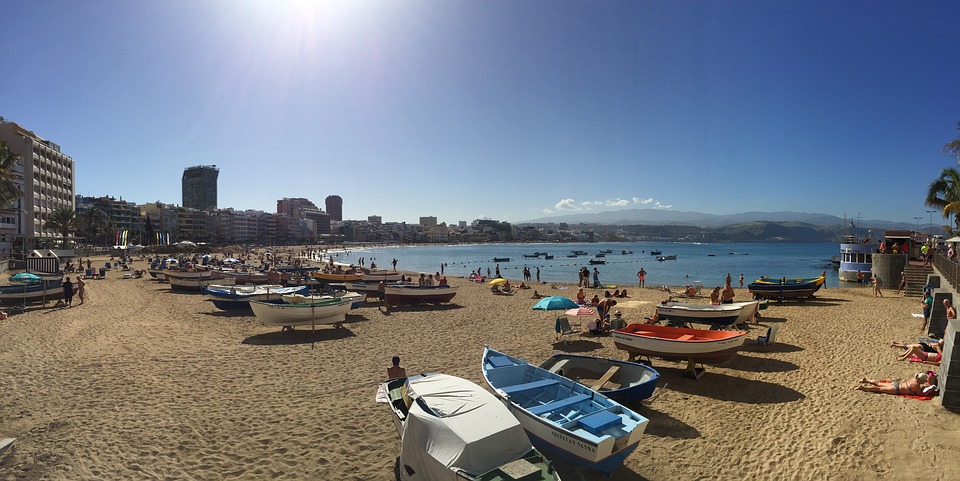 Best Ways to Get Around Gran Canaria in a Wheelchair
One good taxi and minibus service is Canary Transfer Service. They have regular vehicles as well as ones equipped to carry wheelchairs. You can find more information about them here.
Another awesome taxi service is Sol Mobility. This company offers airport to hotel transfers, clinic appointments, day trips and also excursions, or planning a visit to the local market. You can go here to read more about them.
Another great way to explore Gran Canaria is to go on a bus tour! Hop-On Hop-Off Bus Tour is wheelchair accessible, and it gives you a way to explore the city at your own pace. The tour provides you with a headset to listen to a prerecorded commentary you can listen to in English, French, Spanish, German, Japanese, Italian, Norwegian, and Swedish.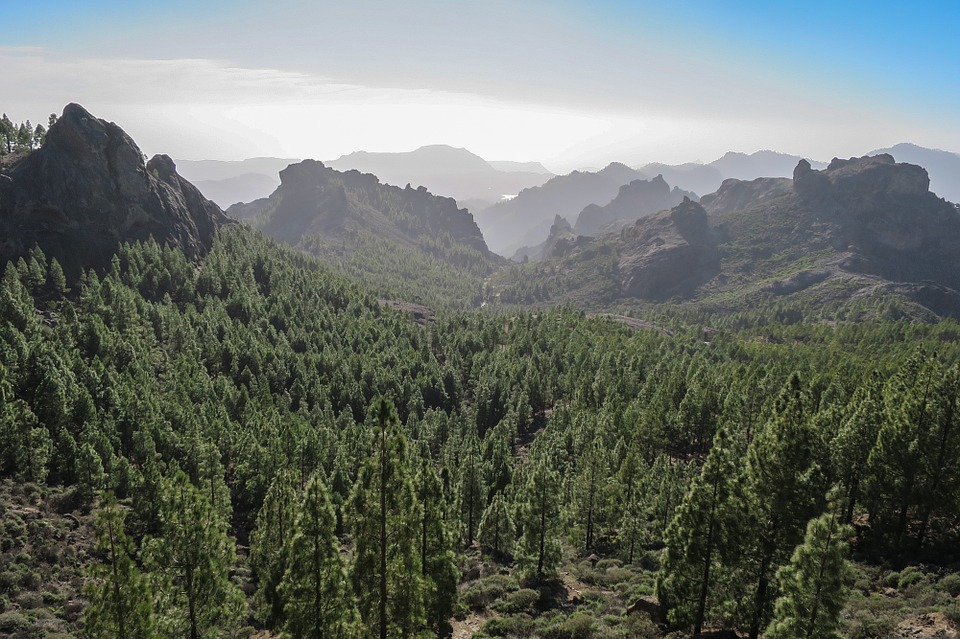 Best accessible accommodations in Gran Canaria
There is a wide range of choices in Gran Canaria. Choose the level of access you require and we will help you find the most suitable rentals. Here we list some good examples. We also have access to over 150,000 hotels in over 50 countries. You can contact our support team via booking@handiscover.com or on the phone:+44 1550 400022 (UK) for your personal services. Click on the following pictures to see more detail information about accessibility inside and outside the property!
Have you ever thought about visiting wheelchair accessible Gran Canaria? Would you like to go now? The beautiful place would be a fun vacation spot! If you can't wait to plan a journey to Gran Canaria, remember to check our disabled friendly destination guide to Gran Canaria. You can also download an e-book. Whether you want to go dig your fingers into the warm sand of a lovely beach, practice your Spanish with the locals, or see an old archaeological site, Gran Canaria is an ideal spot.
About the Author:

Cory Lee is a wheelchair user, travel addict, and accessible travel writer. On his blog, Curb Free with Cory Lee, he hopes to inspire others to roll out of their comfort zones and see all the beauty our world has to offer.
To keep reading become a member.
Already a member? Login
Over 400 pieces of exclusive content
Tips and advice on Accessible Travel