You can walk and can handle going up a few stairs.

Maximum of 15 steps (1 floor up) to reach the accommodation or manoeuvre into it.

You can only handle one step at a time.

The accommodation is quite accessible, can suit wheelchair users.

You need a fully accessible accommodation.

Maximum thresholds of 3 cm (1 inch), suits wheelchair users.
Escape to Nature
An Accessible Guide to Granada, Spain: What to See and How to Get Around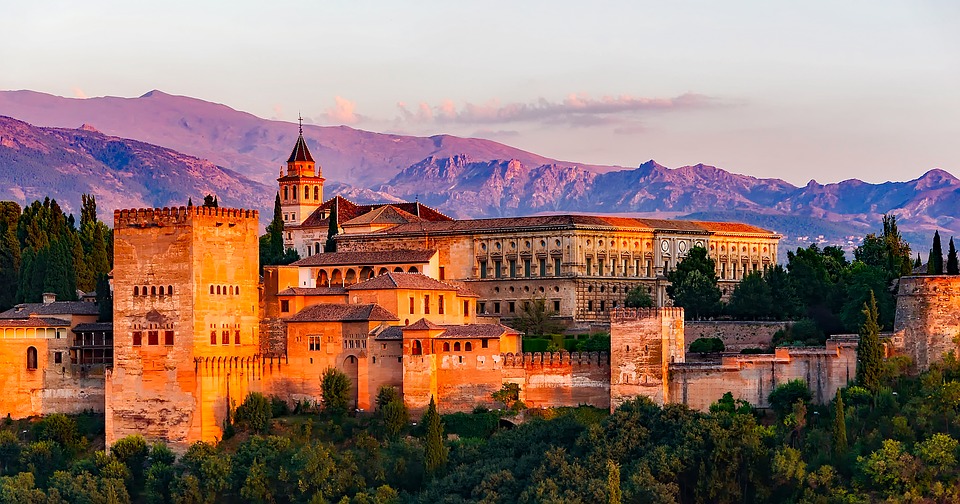 Wheelchair Accessible Granada

Granada, the capital of the Andalusia region in Spain, is one of the most highly recommended tourist destinations in the country.
Wheelchair accessible Granada has been around for at least 2500 years, and many cultures thrive in the city. Celtic, Greek, Roman and Moorish societies flourished here and their influences can be seen to this day.
Spain is not especially accessible to visitors in wheelchairs but has been gradually improving, especially in major cities. Unfortunately, Granada still has a long way to go, though it is possible for a wheelchair user to visit some sites, including the world-famous Alhambra. Here are five of the best wheelchair accessible things to do in Granada.
5 of the Best Wheelchair Accessible Things to Do in Granada
Alhambra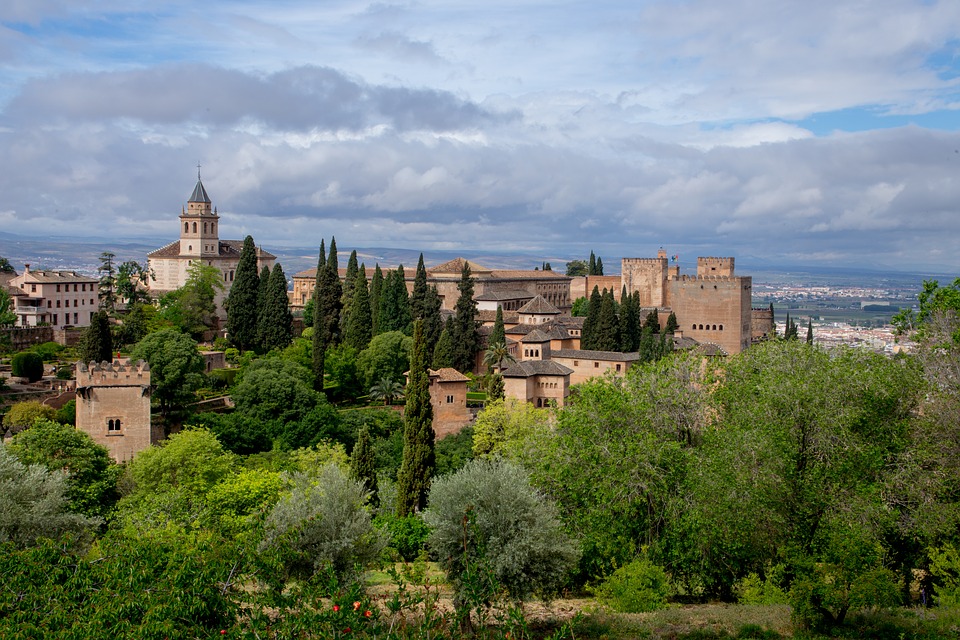 This vast fortress and palace complex is one of the most famous attractions in all of Spain. The fortress was originally built in 889 CE and the palace was completed in 1333 by Sultan Yusuf I of Granada.
The main areas of the Alhambra are wheelchair friendly, including the Hall of the Ambassadors and Court of the Lions in the Nasrid Palace, and the stunning Generalife gardens. Be aware that you may need some assistance to access the gardens, as there are two 8 inch steps leading up to it.
There is another entrance to the Patio de las Adelfas, but you will need to notify a security guard to use it. You can find accessible restrooms in the Entrance Pavilion and Pavilion of Services.
Some areas are unfortunately not accessible, including the towers and some upstairs rooms but you will be able to see many of the major sights. Make sure you to purchase your tickets far in advance, preferably months ahead of your visit!
Palacio de la Madraza
This former Madrasa, or Islamic school, dates back to 1349. The building was extensively restored in the 20th century and became part of the University of Granada in 1976.
Be sure to check out the beautiful prayer niche, or mihrab, which is across from the Capilla Real. The Palace has an accessible ramp at the main entrance, and the tour is entirely on the first floor. At times special events are on the second floor, which has elevator access.
Centro Jose Guerrero
Located right next door to the Palacio de la Madraza is the Centro José Guerrero, an art museum in a 19th-century building. The museum showcases work by José Guerrero, an abstract impressionist painter from Granada. There are also many exhibits featuring modern artists, which change throughout the year.
If you enjoy art, this museum is a great destination, and best of all it is very accessible. There is a stair-free entrance to the museum, the elevator has plenty of room to accommodate a wheelchair, and there is a fully accessible restroom.
Church of San Juan de Dios
This beautiful church is a stunning example of Baroque architecture, and the outside features two towers and a statue of San Juan de Dios (St. John of God). When you enter, you will notice the Baroque altar, gold doors, side altars and incredible paintings.
The church has limited accessibility for wheelchair users. You can enter the church but cannot access the chapel behind the altar, as there is no ramp or lift. To attend a service here, your best option is attending the 12:30 pm Sunday Mass, when the staff sets up a ramp at the main entrance for wheelchair users.
Alcaiceria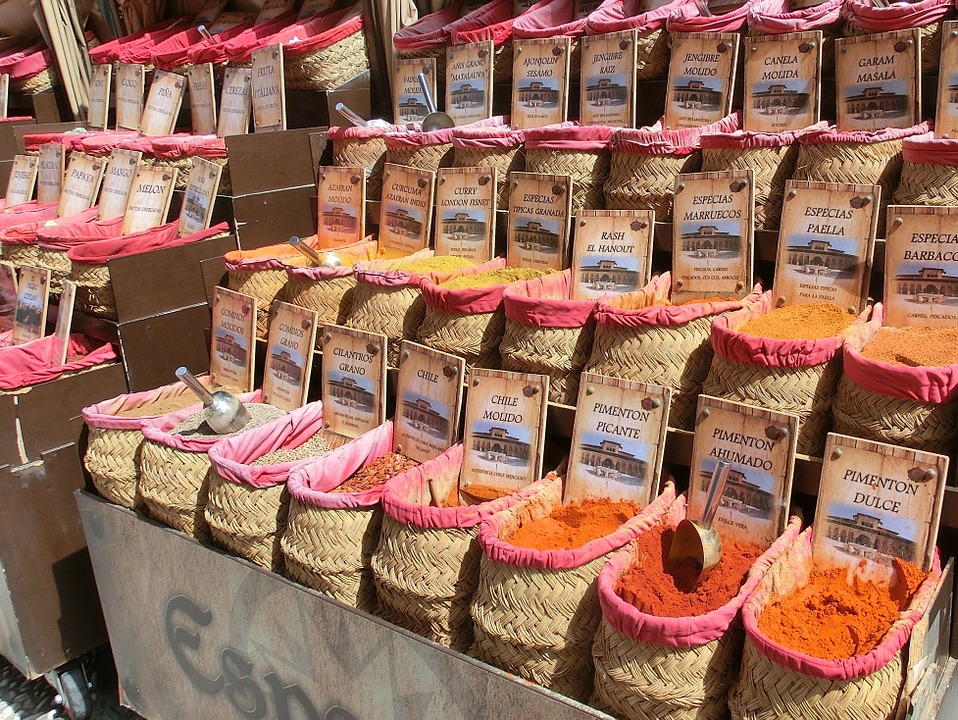 As the capital of the Andalusia region, Granada is a city full of flavour. You can find lots of traditional food here. Among them, one of the most famous places is Alcaiceria that is used to be the Granada's Grand Bazaar. Here you can find the best spices, herbs and herbal tea from North Africa. The shop, Medievo, has a variety of high-quality spices and tea. It is a great place where you can enjoy the pleasure and flavour together.
Royal Hospital
This historic building is in the Gothic style. It was commissioned in 1504 by Catholic monarchs Isabella and Ferdinand. Over the years it has been as a hospital, institution for people with mental illnesses, and a treatment centre for syphilis patients, and now belongs to the University of Granada.
The building is notable for its impressive tile work, ceilings and courtyards with orange trees. The building and courtyards are both accessible and open to the public.
Getting Around Granada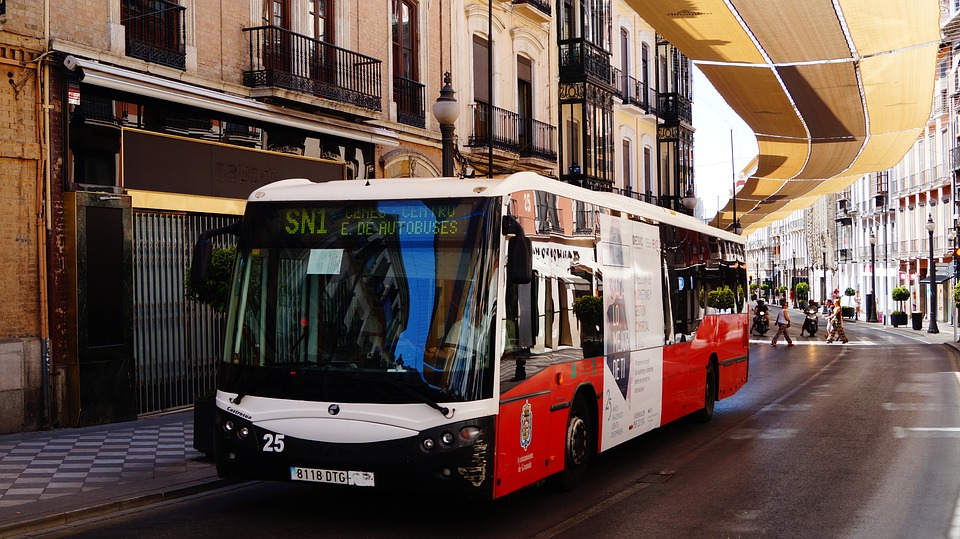 The old Granada city centre is flat, easy to explore by wheelchair, and has pedestrian-only streets with shops and restaurants. The area near the Cathedral is more challenging, however. You will need to do considerable manoeuvring to find a route without steps.
Public transportation in Granada is not ideal for wheelchair users, though there are some buses that feature retractable ramps. Bus lines 30 and also 32, which take you up the Alhambra complex, have these ramps. Unfortunately, they don't always function and it is better not to rely on buses.
Your best option is to book an accessible vehicle through the company Accessible Spain Travel. They work with suppliers all over Spain to provide accessible vans and also buses for wheelchair users. Through Accessible Spain Travel, you can borrow other equipment as well.
The company also offer wonderful travel experiences, including one in Granada to the Alhambra complex. It is a company full of local expertise and great accessible service.
Many Granada sites are simply not accessible, though the major ones tend to have some degree of accessibility. Despite the challenges, getting around Granada is doable and experiencing the Alhambra complex alone is worth the visit.
Accessible Accommodations Granada
Experience Granada as a local, it's better for you to choose a variety of cosy hotels, apartments or houses based on your accessibility ahead. By classifying the properties into three categories, Handiscover always helps you find the most suitable accommodation!!
What you need to do is just select based on your own mobility. You can find a variety of gorgeously decorated rentals featuring with roll-in showers, grab rails and adjusted beds.
Here we list some good examples from the website.
For more personal support, feel free to contact via e-mail: booking@handiscover.com or on the phone: +44 1550 400022 (UK)
Many Granada sites are simply not accessible, though the major ones tend to have some degree of accessibility. Despite the challenges, getting around Granada is doable and experiencing the Alhambra complex alone is worth the visit.
Other Useful Travel Information
Other Great Destinations and Beaches Around the World!!
About the Author:

Cory Lee is a wheelchair user, travel addict, and accessible travel writer. On his blog, Curb Free with Cory Lee, he hopes to inspire others to roll out of their comfort zones and see all the beauty our world has to offer.
To keep reading become a member.
Already a member? Login
Over 400 pieces of exclusive content
Tips and advice on Accessible Travel