You can walk and can handle going up a few stairs.

Maximum of 15 steps (1 floor up) to reach the accommodation or manoeuvre into it.

You can only handle one step at a time.

The accommodation is quite accessible, can suit wheelchair users.

You need a fully accessible accommodation.

Maximum thresholds of 3 cm (1 inch), suits wheelchair users.
Coasts & Cliffs
An Accessible Guide to Porto, Portugal: What to See and How to Get Around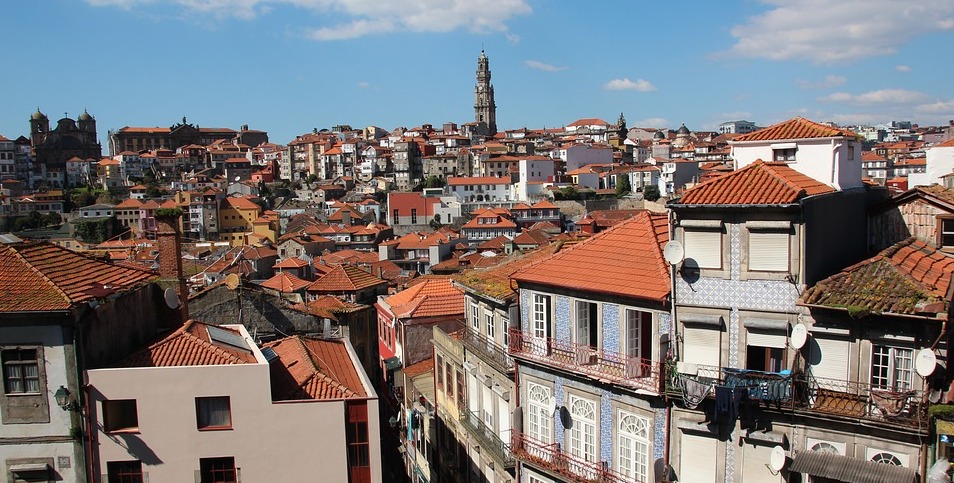 Wheelchair Accessible Porto

What do you know about Porto, Portugal? As you may have gathered from its name, it's the town that actually gave Portugal its name. It's a large city, firmly situated in the present with a continuing healthy relationship with the past. It's nestled on a set of hills overlooking the beautiful Douro River.
Old cities can be tricky to navigate with a wheelchair since their streets are often narrow and full of cobblestones. Instead of seeing an older city as an impossibility, though, see it as a challenge. As you'll read about in the rest of this article, old or not, Porto has a lot to offer that is accessible.
No matter what you're looking for in a vacation, wheelchair accessible Porto likely has it. Good wine, beautiful weather, scenic views and historic sites just waiting to be explored. It's time for you to find attractive activities in beautiful Porto!
Type where you would like to go and we'll show you some great accessible accommodations!
Porto's 5 Best Wheelchair Accessible Activities
Would you like an idea of the types of activities waiting for you in Porto? The following five options would be excellent ways to spend your time in the lovely old city. The best part about them is that they are all wheelchair accessible!
Rosa Mota Pavilion
The Rosa Mota Pavilion is on the site of the former Crystal Palace. The palace was built in 1865, but it did not survive the years. In its place, the domed pavilion known as Rosa Mota Pavilion stands ready to host music concerts and sporting events. It's also home to a cafe, library, and auditorium.
Not only is the pavilion well worth seeing for what it contains, but the outside of it is equally if not more impressive. The building is surrounded by a beautiful mix of gardens. There you can find exotic trees, fountains, ponds, statues, peacocks, rhododendrons, aromatic plants, and more!
It's a beautiful place to roll quietly along and enjoy the scenery, or sit and relax with a picnic complete with cheese, bread, and of course wine! The paths are wide and easy to navigate.
You don't want to leave Porto without experiencing going to Rosa Mota Pavilion and its surrounding gardens.
Clerigos Church
If you're hoping to visit a historical site then Clerigos Church is for you! It's a stately old baroque church from the 17th century. Not only is the church beautiful to see from the outside, but the inside offers some incredible views.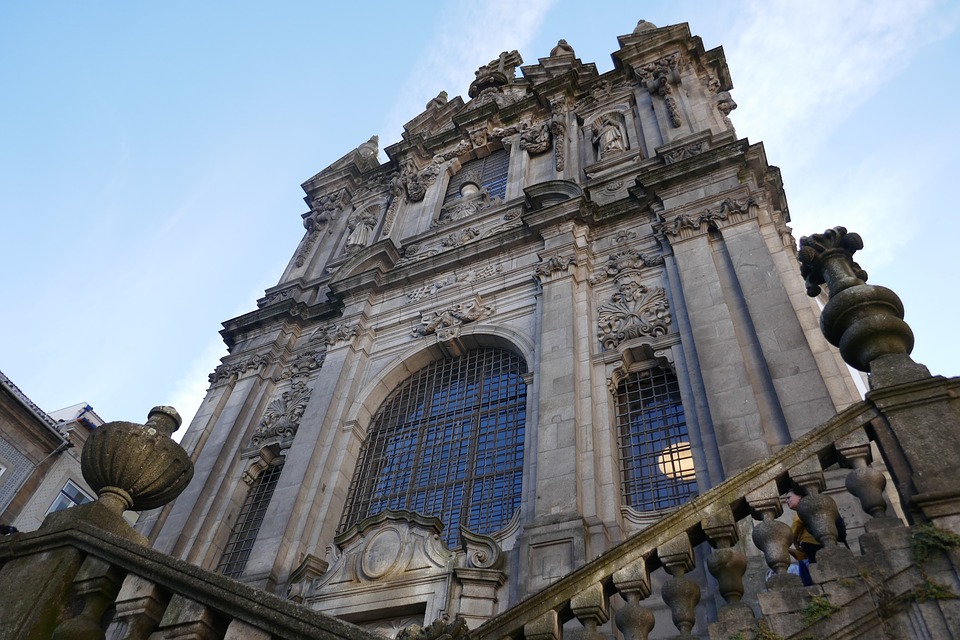 The church has a bell tower that reaches high over the surrounding buildings. It stands out as a symbol to watch for in the old city.
Typically, people have to climb a long flight of narrow stairs to reach the top of the tower, however, there is an elevator for people with disabilities. If you go there near sunset you'll have some especially gorgeous views of the city!
Serralves Museum
Another great option in Porto is to visit the Serralves Museum. It focuses on modern Portuguese along with different international artists. The art is a fantastic collection of different types of modern art. It's a must-see for art lovers!
If you're not an art lover, or if you're not as much into modern art, you'd still love the outside of the museum where there are some beautiful gardens to explore. The walkways are easy to traverse.
Whether you're looking for beautiful paintings or beautiful plants, the Serralves Museum has it all. And, if you get hungry while there, the museum gardens also have a nice cafe with a terrace providing a comfortable place to enjoy a meal or a few snacks.
Sao Bento Railway Station
The Sao Bento Railway Station is not only a good way to travel around Porto, but it's also a popular tourist spot! Sao Bento is the main railway terminus in Porto, but it also happens to be built where a Benedictine monastery stood.
The inside of the station has tile walls and beautiful pictures that tell stories from Portuguese history. You definitely want to bring your camera along!
The station is accessible as are the trains. For more detailed information on the different lines and their accessibility, as well as information on how you can get assistance in the station, check out the website here. The website also tells how you can get a discount.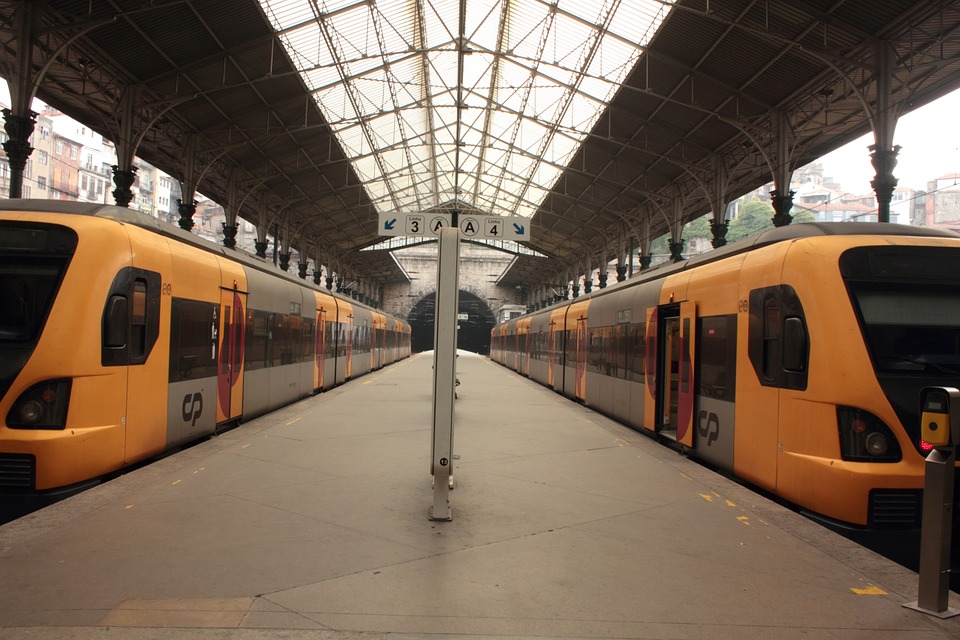 House of Music
The House of Music or "Casa de Musica," as it's known in Porto, was designed by Rem Koolhaas. Its unusual architecture, as well as the music filling it, provides guests with a site well worth visiting. Two of the walls are entirely glass, bringing natural light and impressive views to the building.
Speaking of impressive views, there is a restaurant at the top of the building that not only offers even more views, but also a delicious selection of dishes.
The building is not only accessible, but it also has guides. Your guides are more than happy to assist you in getting around the building as they explain the history of the place.
Best Accessible Accommodation in Porto
Located on a quiet street but just 20 min walking distance from the heart of Porto Old Town, this Apartment Marques Pombal is a cosy and sunny all year flat. It is wheelchair friendly. You can find the wide bathroom with bathtub and toilet with support on one side. Furthermore, the shared terrace on the roof of the building is equipped with comfortable furniture for relaxing and a glass of wine enjoying the sunset in Porto.
It's time for you to spend your summer holiday enjoying a sunny day on the beach. Currently, we offer the £25 discount coupon for your first booking!! Click on the pictures to see more detail information about accessibility inside and outside the properties!
For personal support, just contact via e-mail: booking@handiscover.com or on the phone:+44 1550 400022 (UK). You could make an enquiry and our kind team will try their best to help you!
Best Ways to Get Around Porto in a Wheelchair
Even more accommodating than the city of Lisbon, wheelchair accessible Porto has an excellent metro that is almost completely accessible. Their site is in Portuguese, but a map they provide can give you an idea of where you can go on the metro. All the parts in green are fully accessible. You can find the map here.
Another option for a tour is to go with Adapted and Senior Tours Portugal. They offer tours specifically designed with those in mind who have a harder time getting around. They have a wide variety of tours and cruises! You can find more information about what they have to offer here.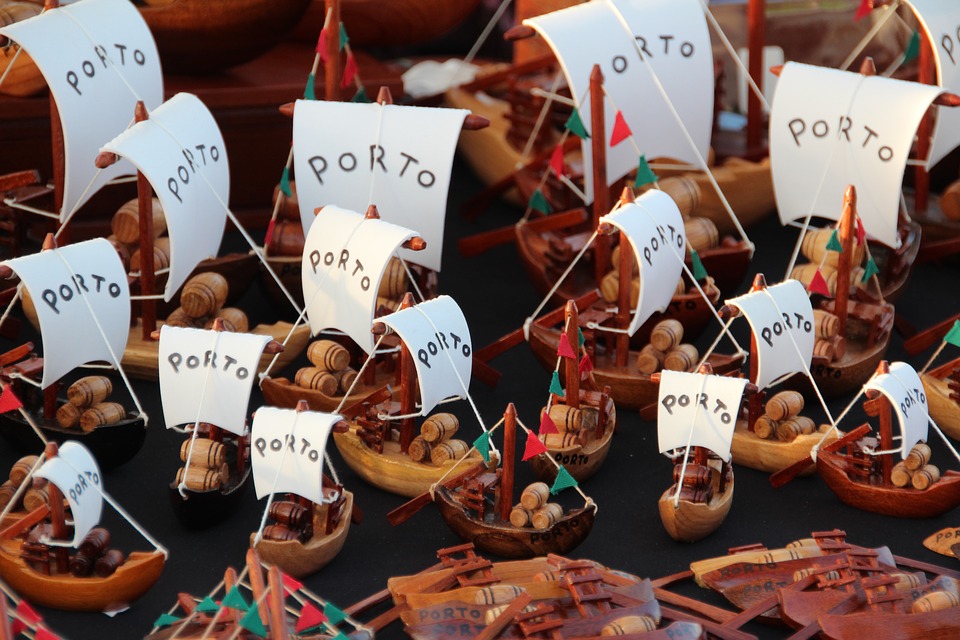 Are you ready to go enjoy views of valley slopes and lovely vineyards while sipping some Port wine in its birthplace? I don't know about you, but the idea is certainly appealing to me! The history, gorgeous scenery, warm sunny days, and delicious food combine to make quite the temptation.
I hope you can see how Porto is quite accessible. Having a disability certainly doesn't mean you have to stay home forever. Wheelchair or not, all you need for an amazing wheelchair accessible Porto vacation is a bit of planning time and a plane ticket!
Other Useful Travel Information
Other Wonderful Travel Destinations and Beaches around the World!!
About the Author:

Cory Lee is a wheelchair user, travel addict, and accessible travel writer. On his blog, Curb Free with Cory Lee, he hopes to inspire others to roll out of their comfort zones and see all the beauty our world has to offer.
To keep reading become a member.
Already a member? Login
Over 400 pieces of exclusive content
Tips and advice on Accessible Travel