Wheelchair Accessible Prague
Prague is the capital of the Czech Republic and is one of the most beautiful European cities. Most of the city and its attractions survived World War II unscathed. Its unique architecture, history and culture make it an extremely popular tourist destination. Though Prague's cobblestone streets and steep slopes present challenges for those with mobility impairments. However, many of the popular attractions have at least partial wheelchair accessibility. Here are seven best wheelchair accessible Prague attractions:
Things to See in Prague
Prague Castle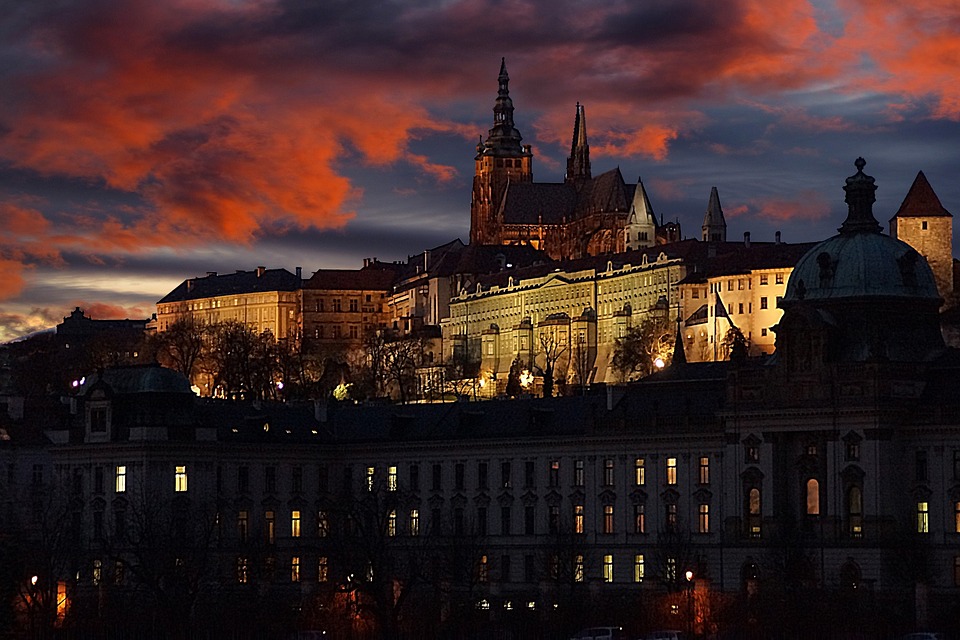 Dating from the 9th century, Prague castle is one of the most famous tourist attractions in the city. The striking architecture and stunning views of Prague are unmissable. There are wheelchair accessible entrance ramps to many parts of the castle complex and grounds, including the Old Royal Palace, Picture Gallery and Prague Castle Gardens.
St. Vitus Cathedral
With its dramatic Gothic architecture, St. Vitus Cathedral is the largest church in the Czech Republic. Its design was instrumental in the development of the Late Gothic style of architecture in central Europe. Located in the Prague Castle complex, the St. Vitus Cathedral features wheelchair ramps at the front of the building. An accessible public restroom is near the cathedral.
Charles Bridge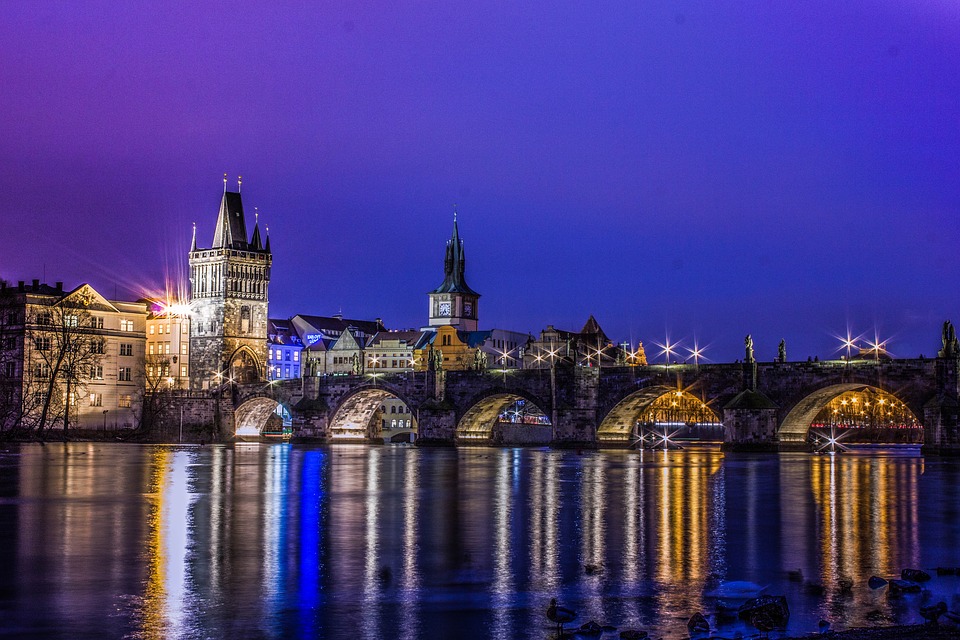 This historic Gothic stone bridge dating from the 15th century crosses the Vltava River and connects the Prague Castle complex with Prague's Old Town. It features thirty baroque statues of saints, the Old Town Bridge Tower and offers beautiful views of the Vltava River. The bridge is a spacious 33 feet wide and is easy for wheelchairs. A wheelchair accessible public restroom is near Charles Bridge on the Old Town side.
Old Town Hall Observation Tower
The Observation Tower is on top of the Old Town Hall clock tower and provides impressive views of Prague. The main entrance has steps only, but the staff will set up a portable ramp at a side entrance on request. An electronic stair lift will then reach an accessible elevator. The elevator ascends to the top of the tower but visitors in wheelchairs can only observe the views behind glass walls, because the observation deck is too small.
The Spanish Synagogue
Prague's Spanish Synagogue is built in the Moorish Revival style and completed in 1868. It is Prague's newest synagogue and was built on the site of Prague's oldest synagogue, Old School. It contains an extensive permanent exhibit on Jewish history in Bohemia and Moravia. Outside of the synagogue is a small park featuring a modern statue of iconic Czech writer Franz Kafka. There is a wheelchair friendly entrance to the synagogue that features a platform lift.
Zizkov Television Tower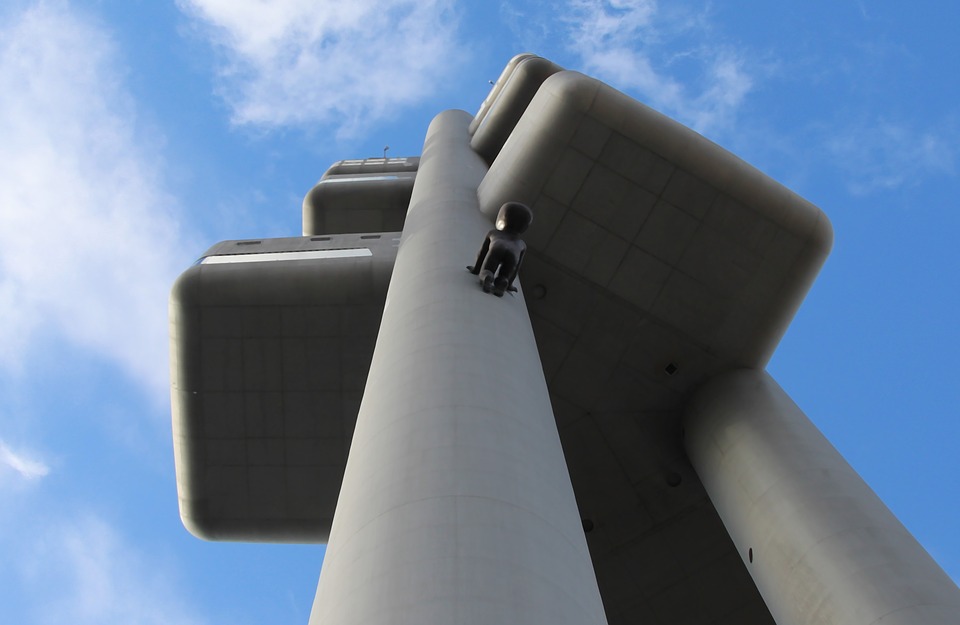 The Zizkov Tower is a transmission tower completed in 1992 and stands 709 feet high. Its style is high-tech architecture and the ultra modern design consists of three tubes supporting nine pods. Six of these pods are open to visitors and offer panoramic views of Prague. The building has three elevators and all observation decks are fully accessible.
Kampa Island
This island is located in the middle of the Vltava River on the side of the Malá Strana district. It is connected to Charles Bridge by way of the street Na Kampe and there is an accessible ramp down to the island. The island features a modern art gallery called the Museum Kampa and open grassy spaces for picnics or relaxation. There are also accessible public restrooms on the island.
Getting Around Prague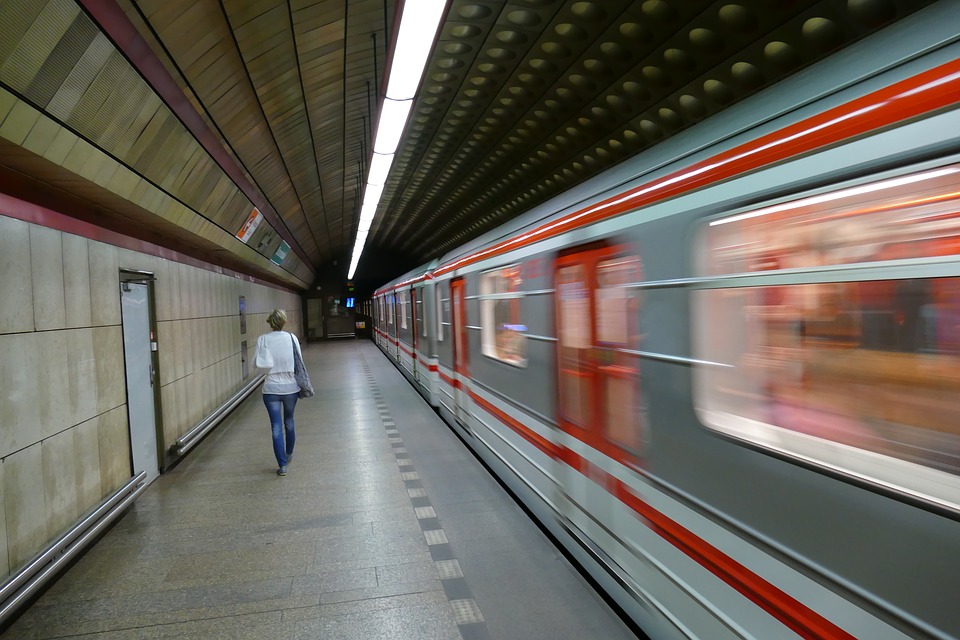 In terms of getting around Prague, the many cobblestone streets may present some difficulty but it is generally possible to maneuver a wheelchair on most roads. The curbs at most intersections slope down to the street to make crossing easier.
The metro is the most reliable means of public transit for everyone, but there are only four accessible stations in the city center – Muzeum, Florenc, Hlavni Nadrazi, and Vltavska. In addition, the ramps and elevators do not always function properly. Therefore, consulting the Prague Public Transit website for updates is recommended. The metro closes at midnight and few accessibility options are available for late night travel. Approximately 65% of buses and 21% of trams are accessible, but there are often long waits between buses. Also, many tram stops are not accessible. Prague also has a limited number of wheelchair accessible taxis which can be reserved. So, make your reservations in advance!
Another option for visitors with mobility impairments is to travel on an accessible tour. They can be arranged through various companies such as Bezbatour, Accessible Prague and Avant Garde Prague. However, Bezabatour is the only Czech travel agency that specializes in accessible tours. They can arrange tours for visitors in wheelchairs to Prague's historic center. As well as, arranging accessible microbuses or taxis for you, with information on accessible restrooms in Prague and throughout the Czech Republic. More information is available on their website.
Prague has made considerable progress in improving wheelchair accessibility in recent years, but there is still a lack of accessible facilities in many areas. However, many of the major attractions have at least some degree of accessibility and with careful planning a satisfying visit to this amazing city is definitely possible.
We have great accommodations in Prague! See them

here.
Check out our Czech Republic Guide here
About the Author:

Cory Lee is a wheelchair user, travel addict, and accessible travel writer. On his blog, Curb Free with Cory Lee, he hopes to inspire others to roll out of their comfort zones and see all the beauty our world has to offer.