You can walk and can handle going up a few stairs.

Maximum of 15 steps (1 floor up) to reach the accommodation or manoeuvre into it.

You can only handle one step at a time.

The accommodation is quite accessible, can suit wheelchair users.

You need a fully accessible accommodation.

Maximum thresholds of 3 cm (1 inch), suits wheelchair users.
Coasts & Cliffs
An Accessible Guide to Rijeka, Croatia: What to See and How to Get Around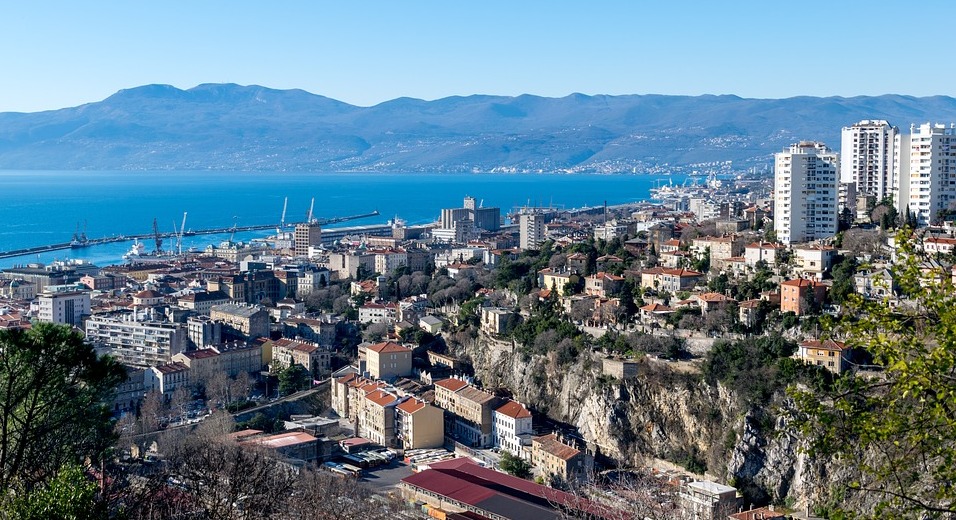 Wheelchair Accessible Rijeka
Rijeka is a beautiful port city in Croatia, on Kvarner Bay on the Adriatic coast. Like most of Croatia, Rijeka is challenging for wheelchair users due to the many stairs and cobblestone streets. Another issue is that many sites are really not wheelchair friendly, though in recent years Croatia has begun to improve in this area. Here are five of the best wheelchair accessible things to do in wheelchair accessible Rijeka, Croatia. For more detail information, you can also check our disabled friendly destination guide in Rijeka Croatia.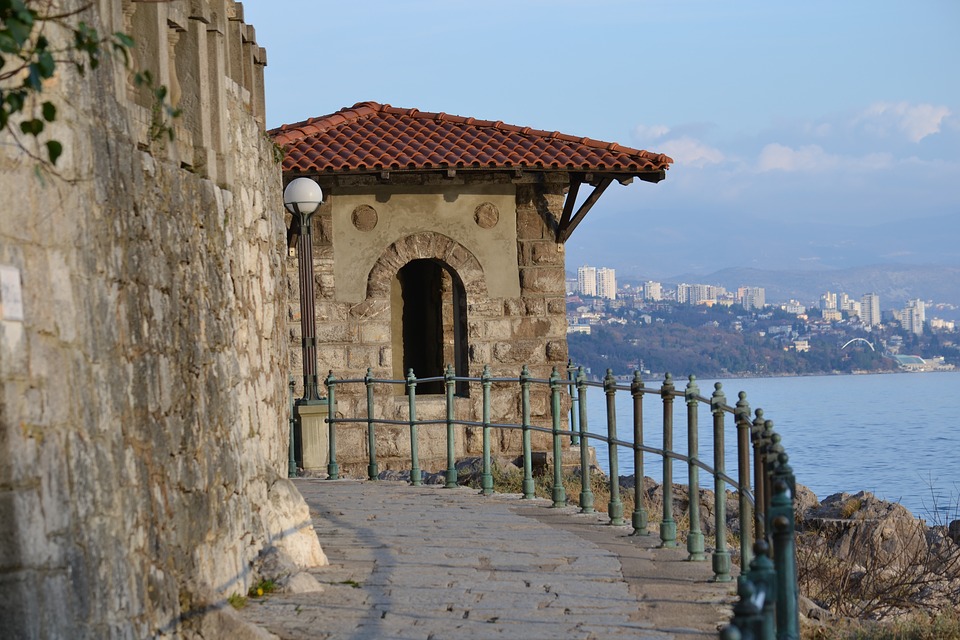 5 Best Accessible activities in Rijeka
1 Hang Out in Central Market
The scenic and historical Central Market is an amazing way to get a feel for Rijeka's local culture. There are many stalls with fresh produce, crafts, and deli foods, as well as a fish market in a beautiful art nouveau hall.
The market can get very busy, but the area is flat and the pathways are wide enough to accommodate wheelchairs. You shouldn't have any problem accessing the stalls by wheelchair, but if you run into any issues, the other shoppers are usually happy to help out. For more information about the Rijeka central market, you can also check the Rijeka Tourist Board.
2 Explore Korzo Street
Another place to soak up the local culture is Korzo Street, with cafés, shops and stunning neoclassical architecture. The street is wide and flat, though winding, and you should be able to manoeuvre without much difficulty.
There are plenty of cafes and restaurants along Korzo Street where you can enjoy coffee, Croatian baked goods and local cuisine. In the warmer months, most of the eateries have outdoor seating, so it is definitely best to visit in the summer.
The accessibility of restaurants and shops can vary widely from place to place, though the outdoor seating definitely makes things easier. Also, the owners and employees of these establishments are generally accommodating and helpful if you need any assistance.
3 See a Performance at the Croatian National Theatre
The Croatian National Theatre, or the HNK Zajc, features many different types of performances, including ballets, chamber concerts, operas and plays. The National Theatre is in a classical architectural style and is a truly impressive sight.
The theatre's calendar is available on their website, where you can see what performances will be playing and purchase your tickets. The theatre is fully accessible, and offers some wheelchair friendly seating, though you will want to call in advance to request one of these seats.
4 Go to the Beach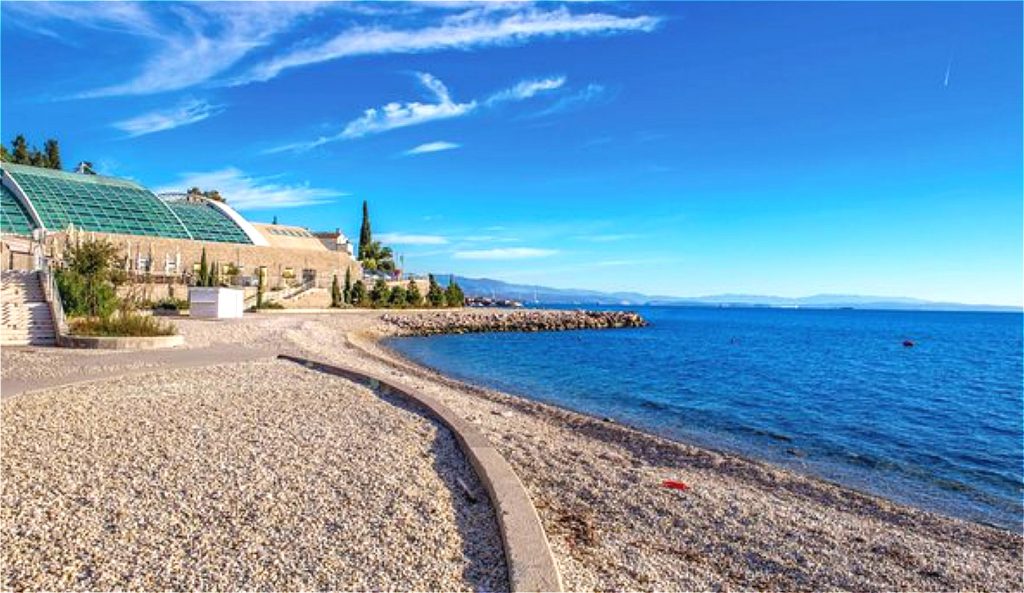 Rijeka has beautiful beaches, some of which are accessible to wheelchair users. The ones designated as Blue Flag beaches have facilities for those with mobility challenges, though just how accessible they really are can vary considerably.
The two main accessible beaches in Rijeka are Ploče and Kostanj Bay, which both have Blue Flag designations. The Ploče beach has a floating barrier where you can play water basketball and has wheelchair access to the sea. It also features wheelchair accessible restrooms, changing rooms, and showers, and is a great beach option.
Kostanj Bay is another accessible beach and is even better than the Ploče beach to many. Kostanj Bay also has a floating barrier and sea access for those in wheelchairs, restrooms, changing rooms, shower facilities, and disabled parking. I really recommend visiting Rijeka in the summer so you can enjoy some quality time at the beach.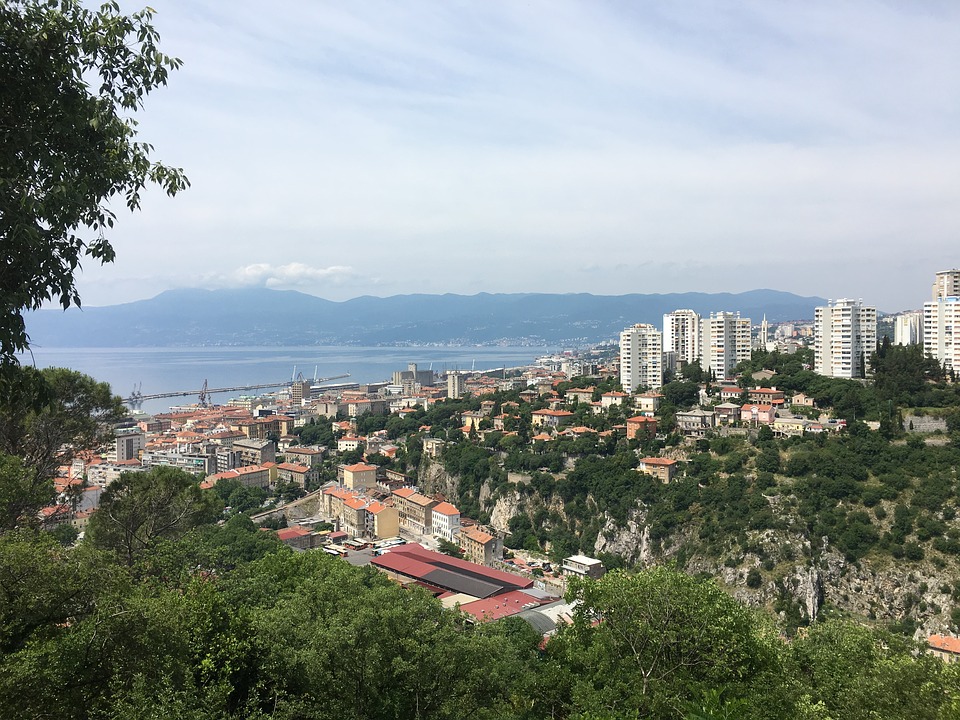 5 See a Star Show
The Rijeka Astronomical Center is the first of its kind in Croatia and is housed in a former military fortress. In 2001, an observatory was added to the centre, and a planetarium was built in 2009. In the summer, there is an English language program every Wednesday and the opportunity to do some stargazing every Saturday. The planetarium also hosts a variety of shows. It is best to contact the Center directly to find out what will be playing.
Most areas of the Center are completely accessible by elevator, with the exception of the observatory and panoramic terrace. Fortunately, the planetarium is completely accessible and has spaces that accommodate up to four wheelchairs.
6 Best Accessible accommodations in Rijeka
To enjoy your summer holiday in beautiful Rijeka, you should definitely book a comfortable accommodation for yourself. Handiscover is a great booking website that provides you with a variety of great accommodation experiences. It's exciting that the £25 discount coupon is waiting for you !! Look at some great examples here! Click on the pictures to see more detail information about accessibility inside and outside the property!!
For more information about the accommodations and the discount coupon, do not hesitate to contact them via e-mail: booking@handiscover.com or on the phone: +44 1550 400022 (UK).
How to Get Around Rijeka as a Wheelchair User
Though Croatia still has lots of catching up to do for accessibility, Rijeka does have some accessible public transportation. The bus and train stations in Rijeka are wheelchair friendly and generally have accessible restrooms as well. Most of the bus lines are also accessible, although the public ferries are not. Public transit operates from 5am to 11:30pm and is very efficient. Buses and trains arrive every fifteen minutes or so.
The main bus and railway stations are in the city centre. There are lots of hotels within walking/rolling distance of the stations. Many other attractions are within walking/rolling distance also, including museums and restaurants.
Though the distance between many attractions is manageable, Rijeka is still challenging for wheelchair users, especially if you have a manual wheelchair. There are lots of cobblestone streets and hills in the city. You may need to call a taxi if manoeuvring by wheelchair is difficult.
There are some accessible taxis in Rijeka that you can hire, and your best bet for hiring an accessible vehicle is Holiday Taxis. The company offers wheelchair accessible taxis with a rear tail lift or ramp. You will not need to get out of your wheelchair, and the drivers can assist you. These taxis are mainly for airport transfers. You would need to contact them directly to inquire about transport around Rijeka.
In recent years, Rijeka has also started to add wheelchair ramps to buildings, handicapped parking, and sidewalk ramps, though many of the museums and attractions have not yet been made accessible.
Accessible Tours
There is a shortage of accessible tours in Rijeka, but you can work something out with one of the local tour companies. There are a couple of companies that allow you to work with the guides to create a customized, private tour. Two of these companies are Rijeka Trips and Tours by Locals, and you will need to contact them directly to let them know of your needs and to see what options are available. Rijeka Trips, in particular, is committed to tailoring their tours to give customers exactly what they need, and there's a good chance you will be able to arrange a tour with them.
Rijeka can be challenging for wheelchair users due to the cobblestone streets, hills and the limited number of accessible attractions. Also, many of the older buildings, museums and galleries simply cannot accommodate wheelchair users.
That said, there are still ways that you can enjoy Rijeka, mainly in the summer. The Central Market and Korzo Street are great places to experience the local culture, and there are beautiful accessible beaches. The Astronomical Center and the National Theatre have an array of amazing shows that you can enjoy as well. With some careful planning, Rijeka can definitely be a lovely summer destination to explore.
About the Author:

Cory Lee is a wheelchair user, travel addict, and accessible travel writer. On his blog, Curb Free with Cory Lee, he hopes to inspire others to roll out of their comfort zones and see all the beauty our world has to offer.
To keep reading become a member.
Already a member? Login
Over 400 pieces of exclusive content
Tips and advice on Accessible Travel