You can walk and can handle going up a few stairs.

Maximum of 15 steps (1 floor up) to reach the accommodation or manoeuvre into it.

You can only handle one step at a time.

The accommodation is quite accessible, can suit wheelchair users.

You need a fully accessible accommodation.

Maximum thresholds of 3 cm (1 inch), suits wheelchair users.
Travel Destinations
The Ultimate Wheelchair Accessible Rome Italy Travel Guide: What to See and How to Get Around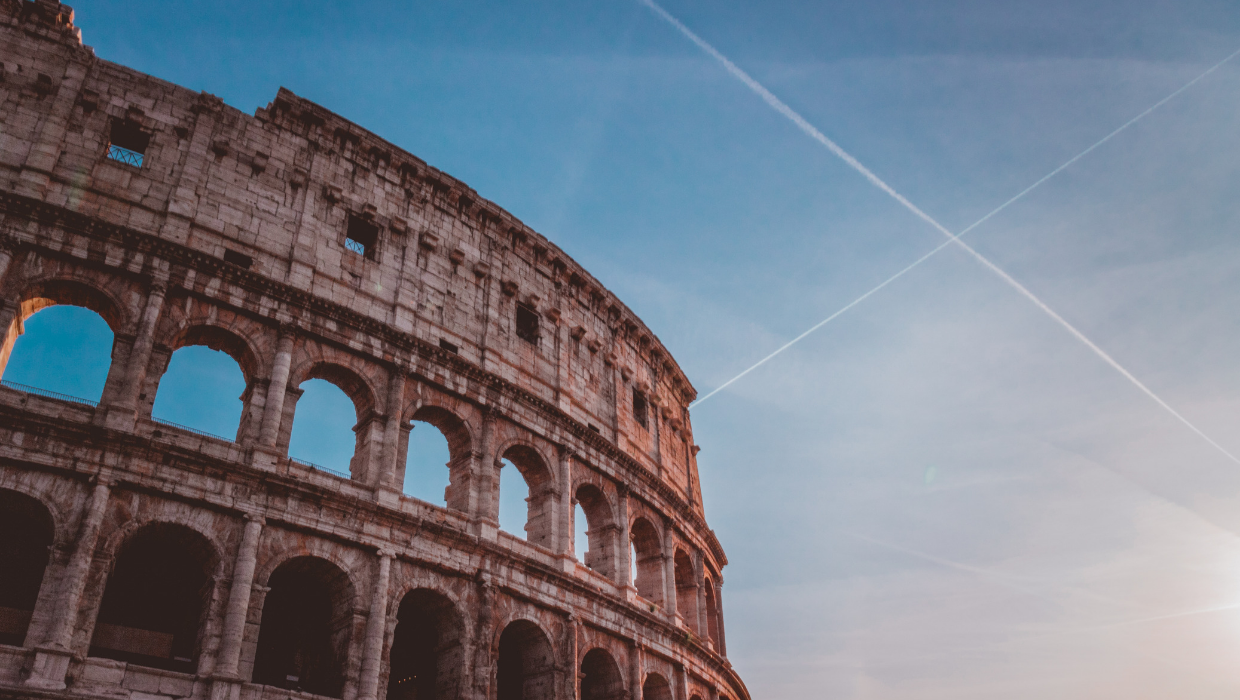 Wheelchair Accessible Rome Italy
Despite being a huge tourist destination, Rome lags behind many other European cities when it comes to wheelchair accessibility. The city is full of hills, bumpy roads with lots of cobblestones and limited accessible public transport. For these reasons, it is best to stick to central Rome (Centro Storico) if you are not travelling with a guided tour. Still, there are enough accessible attractions, hotels, and restaurants for you to have an enjoyable wheelchair accessible Rome Italy holiday. So, take your camera and come to dreamy Rome!
Type where you want to go and we'll show you the best accessible accommodations in that location!
The 5 Best Things to Do in Wheelchair Accessible Rome Italy
1 The Vatican
No visit to Rome is complete without a trip to Vatican City. While the main entrances of sights like St. Peter's Basilica and the Sistine Chapel are not accessible to wheelchair users, there are side entrances that you will be able to use. To access the Sistine Chapel and the Vatican Museums, you will need to enter on Viale Vaticano Street, which is located on the north side of Vatican City. Unfortunately, the entrance to St. Peter's Basilica is on the east side of Vatican City. There is a flight of stairs connecting the Sistine Chapel and the Basilica, but wheelchair users will need to go along the outskirts of the city to travel between them. You will find the entrance ramp into the church on St. Peter's Square.
Despite the extra hassle, the Vatican is certainly manageable and well worth a visit! Check out here for more details.
2 The Colosseum
The mighty Rome Colosseum is actually extremely accessible for wheelchair users. There is a wheelchair ramp at the main entrance, the floor of the interior is flat and smooth, and there are spacious elevators that will take you to the upper level. In addition, if you have a mobility impairment, you will generally be able to go to the front of the lines. That said, there are steps on some areas inside the Colosseum, and cobblestones outside the entrance to the structure. Also, be advised that the restrooms are not accessible. But overall, most areas of the Colosseum are wheelchair friendly and you can look forward to an enjoyable visit here.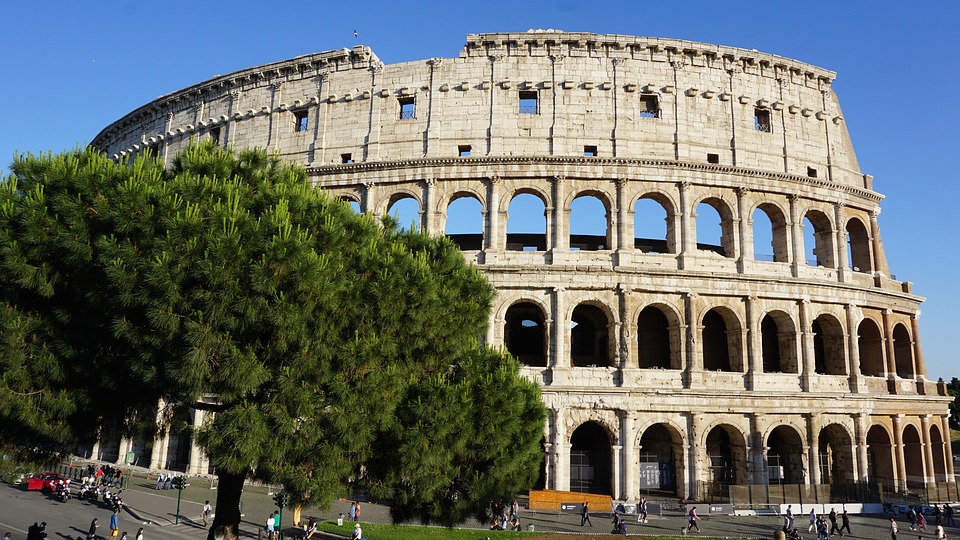 3 Baths of Caracalla
These are by far the best ancient Roman baths, and also the most impressive. They are quite a distance from many of the other sites, and are at the top of a steep hill. For these reasons, getting there by taxi is a must. Have the taxi driver drop you off at the ticket booth at the top of the hill and pause for a moment to take in the sight of the massive stone walls surrounding the baths. There is a park here as well that is a pleasant place to rest or enjoy a picnic. The site is spacious and has wheelchair friendly elevators and an accessible restroom.
4 The Pantheon
This former Roman temple has been used as a church since the 7th century and is one of the best preserved of the Roman sites. The building has been recently renovated, making it even more impressive. It's a place that's certainly worth checking out, and if you make it there, don't forget to gaze up the ceiling! The Pantheon is very accessible, with a short, non-skid entrance ramp, and the interior is flat and spacious, with plenty of room to manoeuvre a wheelchair.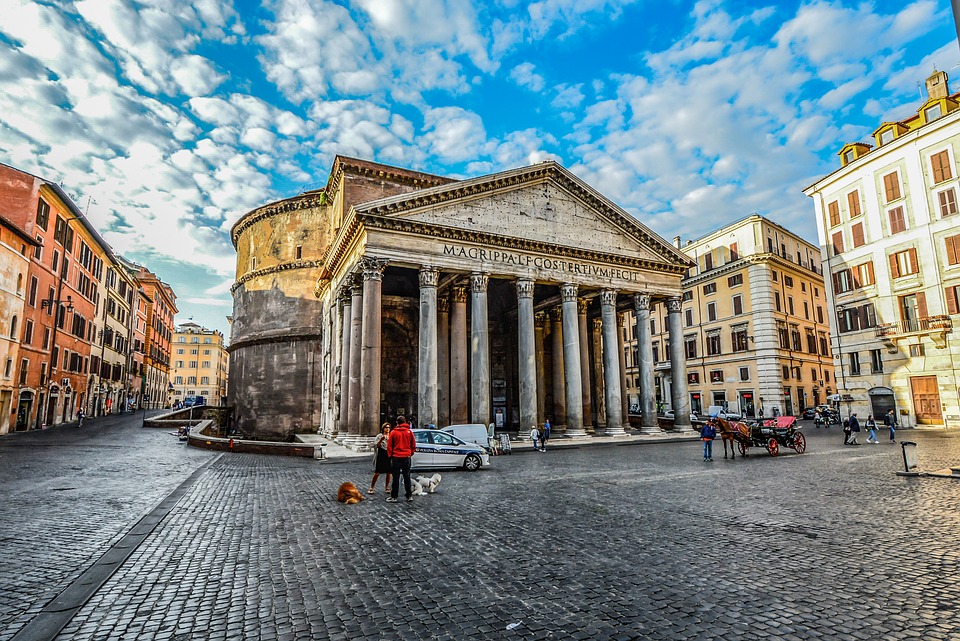 5 Trevi Fountain
This is one of the most famous fountains in the world and is a fantastic example of Baroque architecture. The fountain is an incredible 85 feet high and features a travertine facade and reef, and impressive marble statues. The area surrounding the fountain is completely flat, but it can be hard to get close to it due to the crowds of tourists. For safety reasons, the sides of the fountain is rather high, which might make it difficult to view up close. The good news is that the fountain is always open to tourists, and at night it is a truly spectacular sight.
It's never too late for you to plan a journey to Rome. Also, take our disabled friendly destination guide to Rome. Here you can find more information about what to see and what to eat in Rome.
Best Accessible Accommodations in wheelchair accessible Rome Italy
To ensure you a great holiday in Rome, Handiscover prepares a variety of wonderful and hospitable hotels, apartments and houses. Here are some great examples from the website. It is exciting that they provide a £25 discount coupon for the first booking!
1 Comfy at the Coliseum
Located in the heart of Rome, just an easy five-minute walk from the magnificent surroundings of the Coliseum, the hotel gives you a quiet and peaceful experience. It consists of two adjacent apartments on the ground floor of an antique and distinguished palace. It is 100% wheelchair accessible. You can find the comfortable sofa, modern kitchen, toilet with support on one side and bathroom with large flat shower, shower chair and grab rails. The bedroom is equipped with an LCD TV, LED lighting, air-conditioning, and most importantly WiFi! Transportation, including buses & metros, are right outside the building. The hotel offers spacious vacation rentals that make you feel at home. THE ENTIRE PROPERTY IS OFFICIALLY AUTHORISED AND LICENSED BY THE MUNICIPALITY OF ROME AND PROVIDED WITH INSURANCE, ALL THE SAFETY EQUIPMENT AND HYGIENE STANDARDS.
Do not hesitate to plan your journey in Comfy at the Coliseum
Handiscover has access to more than 150,000 hotels in 52 countries. Type where you want to go in the search bar below and we'll show you what accessible accommodations we have available in that area. For more information about the accommodations and the discount coupon, just chat with them via e-mail booking@handiscover.com or on the phone: +44 1550 400022 (UK).
Getting Around in Accessible Rome
Travelling around Rome as a wheelchair user undoubtedly has many challenges. If you are not with a tour, you will want to stay in central Rome and stick to paved main streets.
Public transportation is not very reliable, as only some buses have wheelchair ramps. You can't really count on them to get around. In addition, the small yellow electric buses in central Rome do not have ramps. The Rome metro is also not a good option for wheelchair users since most of the stops are not accessible.
If you need to get around Rome, taking a taxi is a better option. Unfortunately, these cabs are not accessible, which means you need a collapsible wheelchair that can fit in the trunk. Most cab drivers can do this without a problem. But they are generally not skilled in transferring people from a wheelchair to the cab. If you are planning to travel by taxi, you should have a helper or travelling companion with you.
If you do not have a collapsible wheelchair and a non-accessible taxi is not an option, you can contact ATAC, Rome's transportation association, to arrange private paratransit service. You should contact them by phone a day in advance.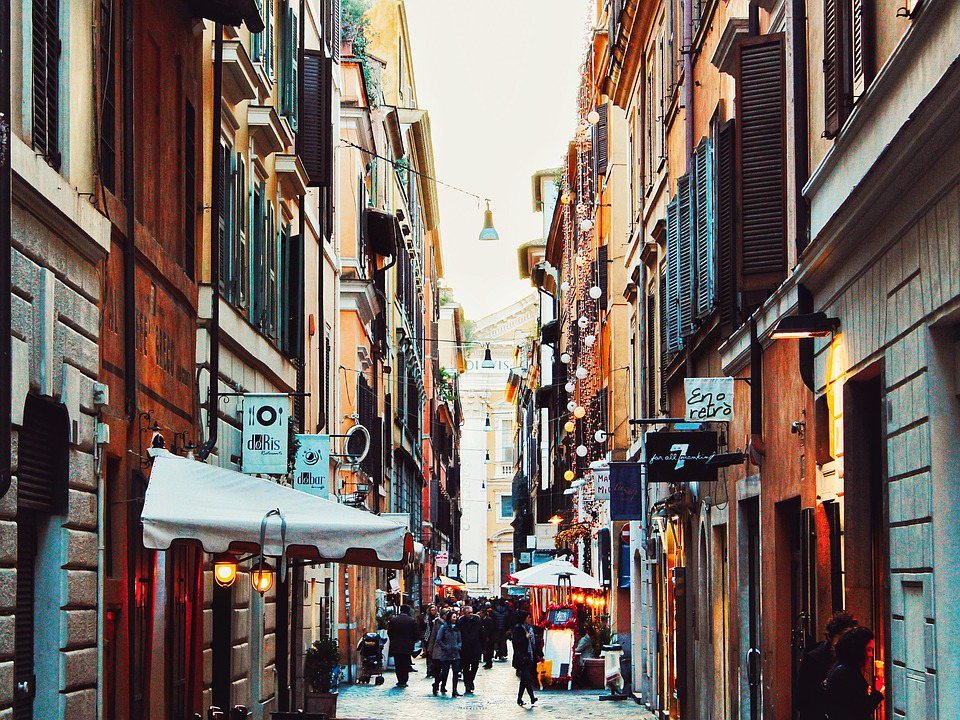 Accessible Tours
The good news about Rome is that there are many accessible tour options for all the major sites. Sage Traveling, in particular, offers many guided tours around Rome, including both walking and driving tours. Presto Tours offer small group and private tours. You should contact them in advance to discuss your particular needs so they can make the necessary arrangements.
Overall, Rome can be a pretty challenging destination for a wheelchair user, but there are ways to overcome the difficulties. Travelling with an accessible tour is best, as they have experience in arranging the most wheelchair accessible transport and routes. If you travel without a tour group, you will mostly need to rely on taxis or special transit services and to stick to central Rome. However, with the necessary assistance, you will be able to visit nearly all of the famous sites in Rome and to take in the breathtaking beauty of this ancient city.
If you want to go to a different destination, just type where you would like to go in the search bar below.
Popular Posts
About the Author:

Cory Lee is a wheelchair user, travel addict, and accessible travel writer. On his blog, Curb Free with Cory Lee, he hopes to inspire others to roll out of their comfort zones and see all the beauty our world has to offer.
To keep reading become a member.
Already a member? Login
Over 400 pieces of exclusive content
Tips and advice on Accessible Travel