Wheelchair Accessible Thailand
Imagine roadside stalls with spicy, tangy tom yum soup full of lemongrass and kaffir lime leaves. The stall next to it is selling Pad Thai, full of flat noodles smothered in a gravy full of beef and vegetables. Another is selling som tam (a green papaya salad), sticky rice, and grilled chicken. When you're in wheelchair accessible Thailand, delicious food is everywhere!
Type where you would like to go and we'll show you some great accessible accommodation options!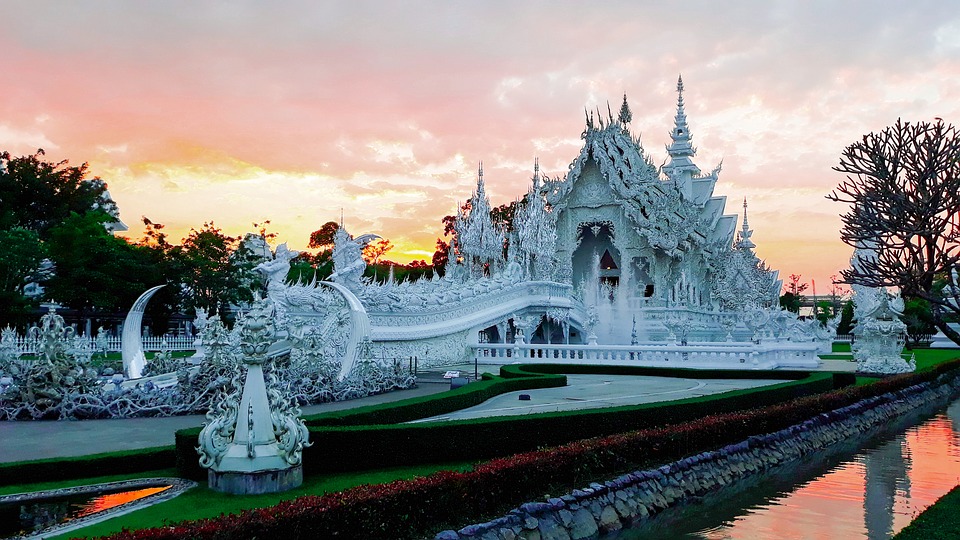 Have you ever thought of visiting Thailand? Not only is their food delicious, but the scenery is gorgeous! They have adorable animals, friendly locals, and historic sites to pull you back in time. It's a tourist destination you really shouldn't miss.
Thailand can be a bit tricky to tour in a wheelchair, but it's not impossible to get around there. If you just prepare a bit and have a plan for how to get from one activity to another you'll be perfectly fine. Are you ready to start preparing?
Thailand's 5 Best Wheelchair Accessible Activities
Thailand has so much to do and see! Check out the following five options for some fun activities to do while you're touring the country.
Bangkok
As the capital of Thailand, Bangkok is a fascinating city full of colour and beauty. Here are three top attractions in Bangkok that you must visit.
1 Baiyoke Tower
Baiyoke Tower is home to the famous Baiyoke Sky Hotel, which if you haven't heard is the tallest all-hotel structure in Southeast Asia. It's 85 stories high and offers beautiful views! You can go to observation decks on the 77th and 83rd floor. The 84th floor has a revolving observatory, but it's unfortunately not wheelchair accessible.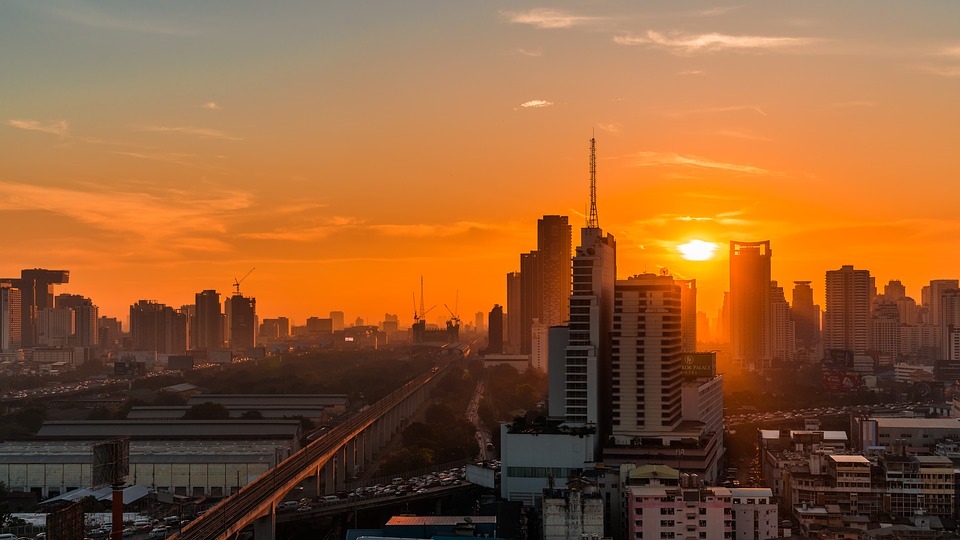 While you're there admiring the view, you can also try Asia's only fruit buffet. It's a great place to try what Thailand has to offer! Although they call it a fruit buffet, it's not only full of fruit but also has pastries and ice cream. You can ask the hostesses for help gathering and picking out food from the buffet if you have trouble doing so on your own.
The tower is wheelchair accessible, however, as mentioned the 84th floor is not.
2 Lumphini Park
Lumphini Park is a beautiful place to relax in the bustling capital of Thailand. It is complete with a lake and fountain along with a trail that runs throughout the park. It's a lovely spot for pictures!
This is a great place to enjoy the outdoors as well as somewhere to meet the locals. It's a popular place for people to spend a pleasant afternoon, whether they're in Thailand for the first time or have lived there their whole life.
The trails there are well maintained and are wheelchair accessible.
3 Pratunam Market
Do you enjoy shopping? If so, definitely don't miss this stop! Pratunam Market is the largest clothing and textile market in Bangkok. It is around 4 blocks in length! The market is on covered sidewalks for a nice, shaded place to shop.
You can find all kinds of clothing, watches, electronics and toys. They also have plenty of food and drinks in case your stomach starts to complain while you're there. Going through it all can take a while! Everything there is pretty inexpensive.
The market is wheelchair accessible. The covered sidewalks have curb cuts to allow you to easily roll up to stalls.
If you are headed to Bangkok, also check our disabled-friendly destination guide-Bangkok! You will know more information about transportation and accommodations in this beautiful city.
Apart from Bangkok, Phuket Island is also a paradise by its beaches and easy lifestyle. Here comes the most popular beach!
Phuket Island
1 Karon Beach
If you'd like to go to a beach, Karon beach is one of the best in Thailand! It's relatively uncrowded and offers beautiful views of the ocean. It's the third longest beach on Phuket Island. It has all sorts of things to do and see!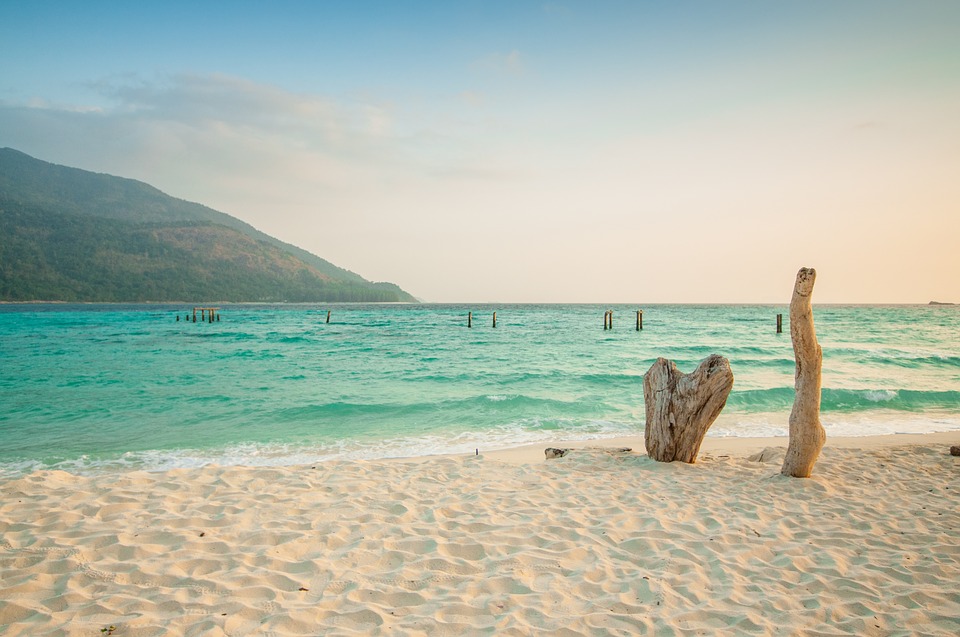 There you can find plenty of dining as well as outdoor recreational activities to keep you and your friends busy all day long. It's also a lovely place to relax with the sounds of the ocean and wildlife you might not notice as much on the more crowded beaches.
The beach has a sidewalk running alongside it that makes it perfect for wheelchair users!
It is time for you to visit Phuket Island now! Always remember to check our disabled friendly destination guide in Phuket Island!
Chiang Mai Province
1 Wat Doi Suthep
If you're hoping for something historic, you should visit Wat Doi Suthep! It's a temple built around 1383 on a beautiful mountaintop. Definitely take your camera along for the view!
There can be a lot of traffic on the road driving up to it, but it's well worth the wait. The amount of history there makes getting a guide for your time worth it if you'd like to hear all the facts about the place.
You'd think that where the temple is located would make it difficult for wheelchair users to reach, but thankfully there is an elevator from the road level that connects to a cable car that bypasses the steps that people usually climb to reach the temple. There are ramps to use, such as one leading into the main temple, that are quite steep. If you want to use the ramps it would be good to have someone there to help.
Best Ways to Get Around Thailand in a Wheelchair
One of the best ways to get around Thailand is to go on a tour. Going with a tour provides you with a comfortable means of transportation along with help once you reach your destination. One great tour company is Wheelchair Holidays at Thailand. You can find their site here. The company also offers airport transfers and accessible van rental.
Another option is to go with Wheelchair Taxi Thailand, which offers transportation that meets ADA Transportation requirements. You can find them here.
There are plenty of taxis around Thailand, but not all are accessible. Arranging for a company to pick you up that specifically helps those who have disabilities can take away some of the hassles of getting around.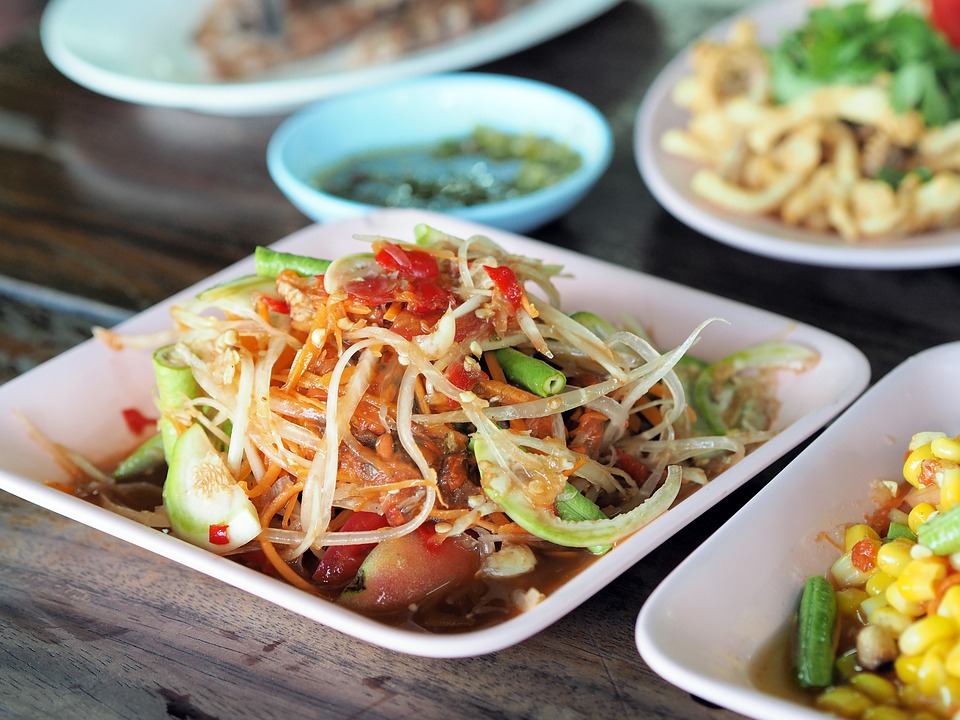 Best Accessible Accommodations in Thailand
It's a wonderful choice to spend your holiday in Thailand in summer now!! Here we prepare a variety of comfortable and accessible accommodations.
What you need to do is select a room based on your requirement. We have gorgeously decorated rooms with features like adjusted beds, roll-in shower with chair and toilet with grab rails. Moreover, we have access to more than 150,000 hotels in 83 countries now.
So, book with us and have a wonderful holiday with your family in Thailand. For personal support and more detail information about accessibility inside and outside of the property, just contact us via e-mail: booking@handiscover.com or on the phone:+44 1550 400022 (UK). Also, do not hesitate to use our £25 discount coupon for your first booking!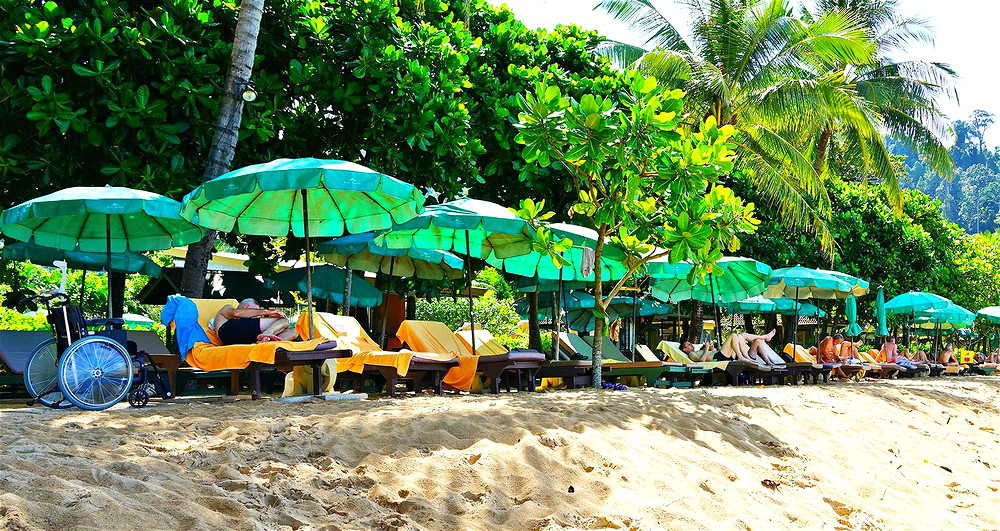 Doesn't Thailand sound incredible? Whether you're most looking forward to delicious food, gorgeous scenery, or history, Thailand has something for everyone. The real question isn't if you want to visit the country, but when it will work to go. Do you have some vacation time coming up? It could be the perfect time to visit this beautiful country.
Other Useful Travel Information
Other Fantastic Travel Destinations and Beaches around the World!
About the Author:

Cory Lee is a wheelchair user, travel addict, and accessible travel writer. On his blog, Curb Free with Cory Lee, he hopes to inspire others to roll out of their comfort zones and see all the beauty our world has to offer