You can walk and can handle going up a few stairs.

Maximum of 15 steps (1 floor up) to reach the accommodation or manoeuvre into it.

You can only handle one step at a time.

The accommodation is quite accessible, can suit wheelchair users.

You need a fully accessible accommodation.

Maximum thresholds of 3 cm (1 inch), suits wheelchair users.
Coasts & Cliffs
An Accessible Guide to Torrevieja, Spain: What to See and How to Get Around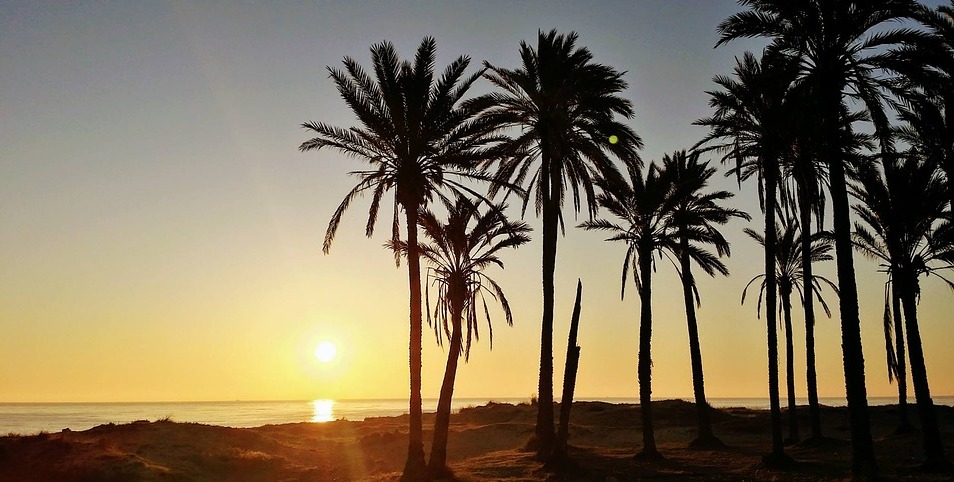 Wheelchair Accessible Torrevieja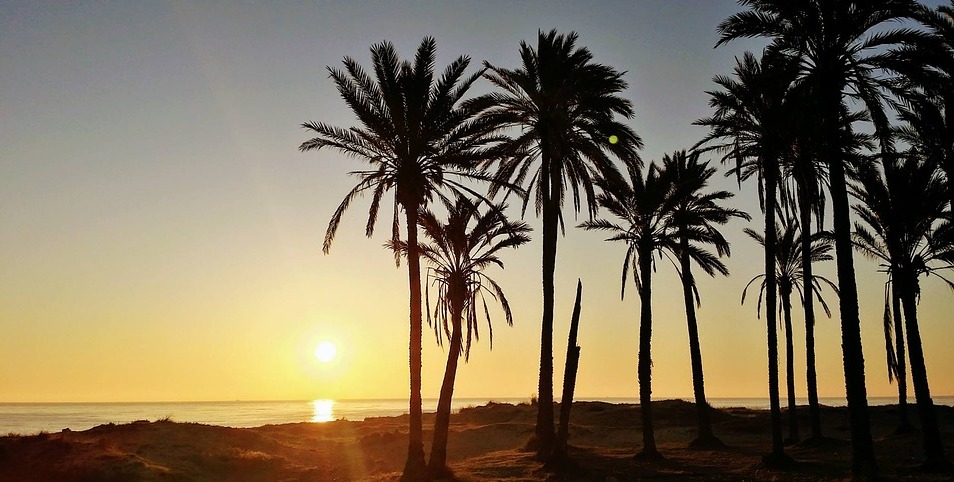 Torrevieja is a beautiful town about 40 minutes south of the Alicante airport. It's the place Spaniards travel to for their vacations.
There's a lot to love about it! Wheelchair accessible Torrevieja has delicious food, lovely gardens, and beautiful beaches with crystal clear water.
The people in Torrevieja are quite friendly for the most part and are welcoming to people from around Spain as well as other parts of the world. An added bonus is that English is widely spoken throughout the city.
The following section is a list of best wheelchair accessible activities in Torrevieja.
Torrevieja's 5 Best Wheelchair Accessible Activities
Go to Playa del Cura
A lot of Torrevieja's coastline has small sandy coves and rocky outcrops. Going to one of those places can make getting near the water very difficult or even impossible in a wheelchair. Playa del Cura, thankfully though, is most definitely an exception to the rule.
This beach is in the heart of Torrevieja. It has a plethora of restaurants and shops along the beach in high-rise buildings.
Between the buildings and the water is a wide stretch of sand that is often packed with swimsuit-clad people in the summer months.
Although it is a bit of a disadvantage that it can get quite crowded, the beach is very easy to get to and is kept up well. The sand is cleaned daily and the trash cans are emptied out regularly– and not just in the summer.
There are bathrooms available for everyone, including wheelchair accessible bathrooms. There is also parking available, some of which is reserved for people with disabilities.
And there are wooden ramps installed to make access to the beach easier for people who use wheelchairs. It should be noted though that there are no amphibious bathing chairs available.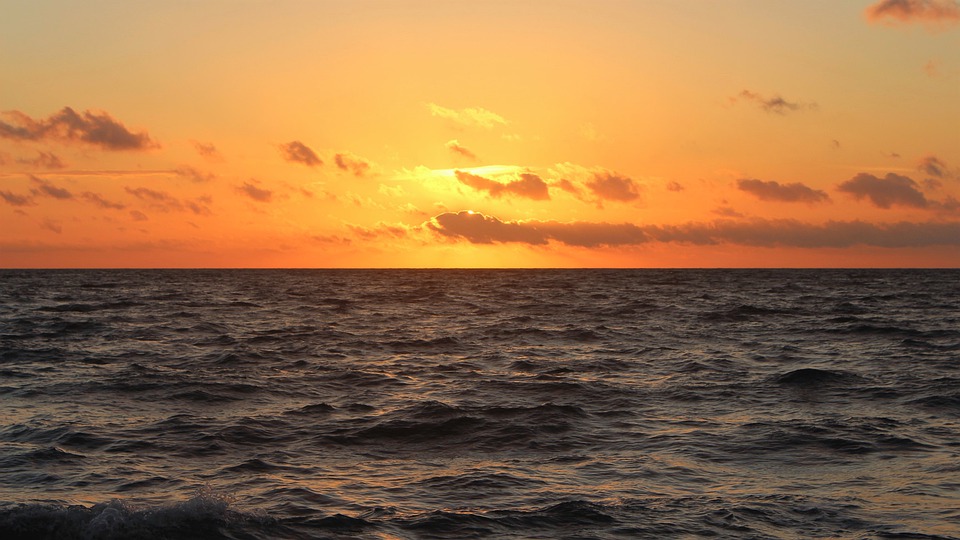 Roll through Paraje Natural Molino del Agua
If you're looking for something out in nature, go to Paraje Natural Molino del Agua. It's in the northern end of the city and occupies 500,000 square meters. There's plenty of space to roll around! The park is mostly dunes and native types of pine trees.
In the park, there is a 500-meter-long section of underground aquifers. Water was taken from these for human consumption until as late as the 1960s.
There is also a waterway above ground that runs into a pond. An old water mill replica is also inside the park. It's a beautiful place to stop for some photos! It's all free which is a nice bonus.
The majority of the park is flat and easily accessible. There are some sections that have a few stairs, though, for those who'd like to get a bit closer to the water. There are plenty of seats around the park so people can sit and rest while they're looking around.
See the Iglesia Arciprestal de la Inmaculada Concepción
This church was built at the end of the 18th century and since has become one of the main focal points of the city and still plays a large role in the social life in Torrevieja today.
In 1829 an earthquake destroyed much of the original building, but it was rebuilt with some of the original stones in 1844.
It differs from many other buildings in the area being a neo-classical style with stonework and two side towers topped with little pyramids.
Inside there are different types of works of art. The building is still used by worshippers, although visitors are more than welcome to come inside and visit as it is one of the oldest buildings in the area.
The church is not wheelchair accessible inside (it is quite old!) but, outside it is wheelchair accessible. The square in front of the church is wheelchair friendly and a beautiful, peaceful place to see the impressive old church. There is a fountain outside along with palm trees to create a lovely atmosphere.
Plaza Waldo Calero
This little stop is a nice place to visit, especially in the heat of summer! It's a green shady corner with fountains shooting up and cooling the surrounding air. It is surrounded by restaurants and bars (and quite close to the tourist office).
The plaza was named after Waldo Calero Idiarte who was mayor of Torrevieja between 1924 and 1929. It's most well-known, though for the mosaic seats found in the plaza. It's a fun place for a picture and a nice place to rest in the shade.
The plaza is easy to access in a wheelchair.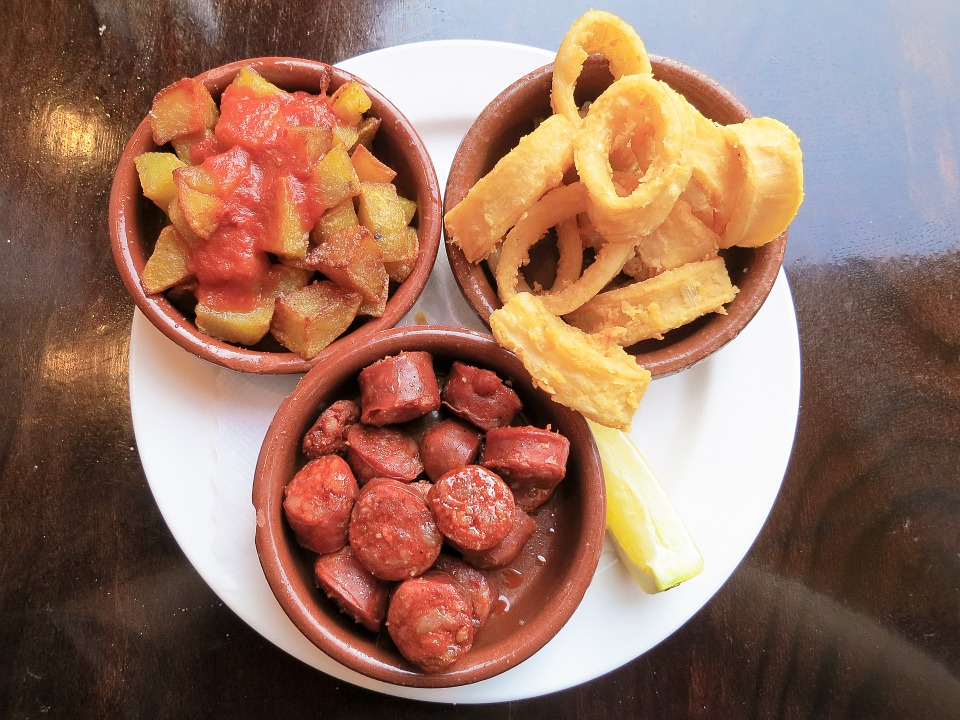 Ride Quad Bikes
Have you ever tried riding a quad bike? If not, here's your chance! It's a fun way to see LO Rufete Multi-Aventura Park, and a great story to take back to your friends at home!
They give you the option of riding a circuit within the park or going on an excursion out of it. If you want to go on an excursion, however, you will need a driving license with you.
The quad bikes are operated by hand, so even if you use a wheelchair you will be able to ride one of these as long as you are able to use your hands.
The staff there is very kind and will help you transfer from wheelchair to bike. There are bathrooms there, including wheelchair accessible ones. For more information, check the website: http://lorufete.com/english/
Best Ways to Get Around Torrevieja, Spain in a Wheelchair
One way to get around is by bus. Some busses in Torrevieja are wheelchair accessible, but as it is an old city not all buses are accessible.
If you want to travel by public bus, give yourself extra time in case you need to wait a bit for a wheelchair accessible bus to come along.
Radio Taxi Torrevieja is an excellent taxi company that was founded over 30 years ago. They offer taxis to pick you up from the airport, to travel between international and domestic cities, around Torrevieja, and more! They also have wheelchair accessible taxis.
Website: http://www.radiotaxitorrevieja.com/en/
Another good company to keep in mind is Costa Azul. They provide taxis and buses, including wheelchair accessible ones.
Lovely Accommodations in Torrevieja
Are you up to travelling to lovely Torrevieja? Before you go, choose a comfortable and reliable accommodation. Here are some great examples from Handiscover.
You can select adorable rentals based on your need and mobility. So, what are you looking for? Just click on the pictures to see more detail information about the accessibility inside and outside the property!
Wanna make an enquiry? Do not hesitate to contact via e-mail: booking@handiscover.com or on the phone: +44 1550 400022 (UK)
Torrevieja is a great town to visit with lots of history, tasty tapas, and comfortable ways for people with limited mobility to get around the city.
While it's not the most accessible place in the world, it is definitely doable to visit there in a wheelchair. All it takes is some planning and a little bit of an adventurous spirit.
Other Useful Accessible Travel Information
Other Great Blogs or Destination Guides mostly liked by our readers
About the Author:

Cory Lee is a wheelchair user, travel addict, and accessible travel writer. On his blog, Curb Free with Cory Lee, he hopes to inspire others to roll out of their comfort zones and see all the beauty our world has to offer.
To keep reading become a member.
Already a member? Login
Over 400 pieces of exclusive content
Tips and advice on Accessible Travel