You can walk and can handle going up a few stairs.

Maximum of 15 steps (1 floor up) to reach the accommodation or manoeuvre into it.

You can only handle one step at a time.

The accommodation is quite accessible, can suit wheelchair users.

You need a fully accessible accommodation.

Maximum thresholds of 3 cm (1 inch), suits wheelchair users.
The Urban Experience
4 Best Wheelchair Accessible Transportation Madrid Spain
Wheelchair Accessible Transportation Madrid Spain
Are you thinking about making a trip out to Madrid? Before you head Spain's way it's a good idea to learn as much as you can about how to get around the city. If you know the best ways to get around Madrid before landing, you'll have a much more peaceful trip and be able to sit back and enjoy the vacation rather than needing to spend extra time worrying about how to get from one place to the next.
The article will be broken into 4 sections detailing the best ways to get around whether you're rolling, catching a taxi, using a bus, or riding a train. Apart from the wheelchair accessible transportation, we also recommend some awesome accommodations in Marid. So, begin your travel with me now!!
Rolling Around Madrid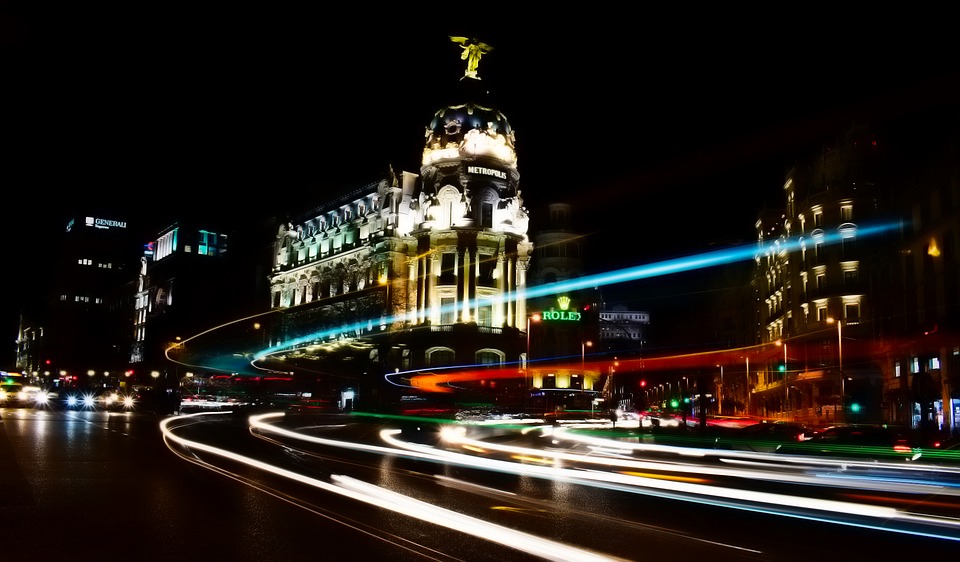 One of my favourite parts of travelling is getting to see what life is like at each destination. A fun way to do that is to roll around the city. If you have time for it, it's nice to be able to see everything up close and not just as a blur as you whiz by in a car or bus.
One nice feature of Madrid is that the roads there are fairly flat and even. You will come across a few hills, but the sidewalks are still very accessible. The city is attempting to become more wheelchair friendly, and part of that effort includes equipping many crossings with access ramps so the curbs aren't an issue.
If you plan on rolling around Madrid it's helpful to have an idea of what the city looks like. Madrid is one of the largest cities in the European Union, covering an area of 233.3 sq miles. You shouldn't plan on seeing it all in one day! You can find a helpful map that shows you where some of the attractions in the city are.
They have some lovely park areas that are quite nice to stroll through, so if you don't have a particular area in mind that you'd like to see, it could be a good idea to start at a park and roll around some of the areas near there.
Accessible Taxis in Madrid
Taxis are plentiful in Madrid and often very accommodating even if they aren't technically wheelchair accessible. If you have a friend along who can help fold up your chair and store it and help you into the taxi you'll have lots of taxi choices!
It is nice though to use taxis that are specifically wheelchair accessible, whether you have a friend along or not. It can make it less of a headache to get from one place to another, and Madrid does have some great options when it comes to wheelchair accessible taxis.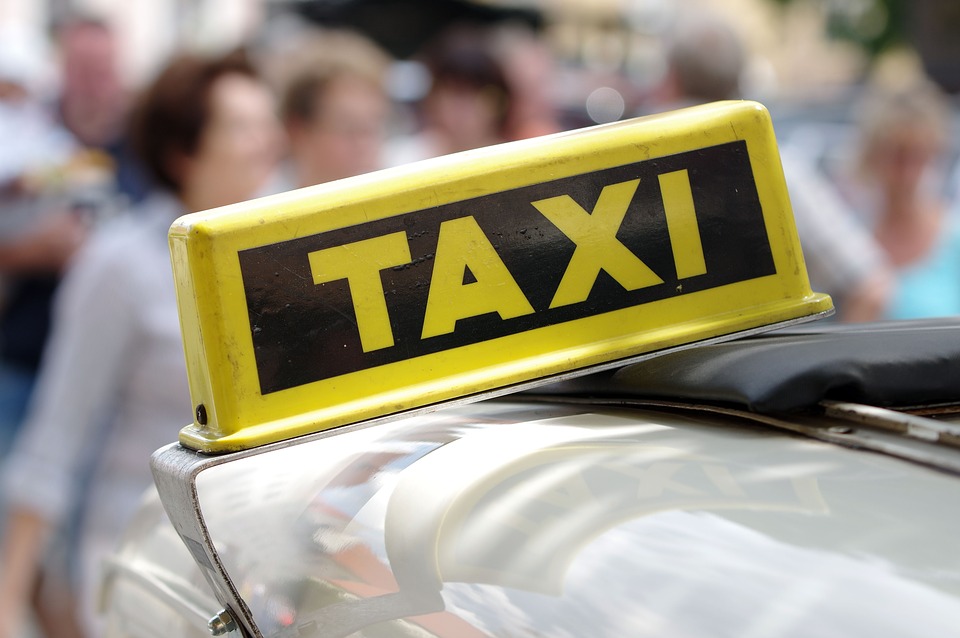 Wheelchair Accessible Holiday Taxis
This taxi company, which you can find here, makes it easy to book a taxi ahead of time for you and however many other people you have travelling with you. They have a booking form that's easy to fill out online or have another option for you to fill out a booking page to give you even more options.
Booking a taxi ahead of time can be particularly helpful when you're flying into Madrid. That way, once you've landed all you have to do is leave the airport and meet the taxi. It's less stressful than trying to find a way to your hotel last minute, particularly when you're tired from flying.
Eurotaxi
Eurotaxi is an awesome taxi company that has wheelchair accessible vehicles. One nice thing about this company is that they have an app you can download and use to hire taxis. You can find more about them here.
Being able to use the app is really helpful when you're out and about exploring the city and decide you want to ride rather than roll. However, do make sure your phone will work in Madrid in order for this option to be available to you.
If your phone won't work while you're out, it's possible it'll work somewhere with wi-fi. If that's the case, it could be helpful to have a list of locations that you know have wi-fi (such as coffee shops) that you're at least familiar with. You'll have somewhere to go in order to be able to use your phone in the midst of your adventures.
Accessible Buses in Madrid
The main bus system in Madrid is wheelchair accessible. They have over 2,000 buses in their network so you have quite a few to choose from! If you can get the bus to stop, riding on it shouldn't be a problem. Many times you do have to flag down a bus to get it to stop, however. So it could be helpful to have a friend with you to help catch the bus driver's attention.
It also could be helpful to study bus routes before going to Madrid. You can find a map of routes here. Studying them before actually getting to Madrid will help you have a better idea of which bus you need to take to get to wherever your destination is.
Another option for touring Madrid in a bus is using an accessible Madrid city tour bus. You can find out more information about an excellent one here.
Travelling by Train
The train, or metro, in Madrid is another fantastic way to get around the city. You should note, however, that only around half of the stations are actually accessible. Many of them do, though, have elevators making it easy to go in and out of those particular stations.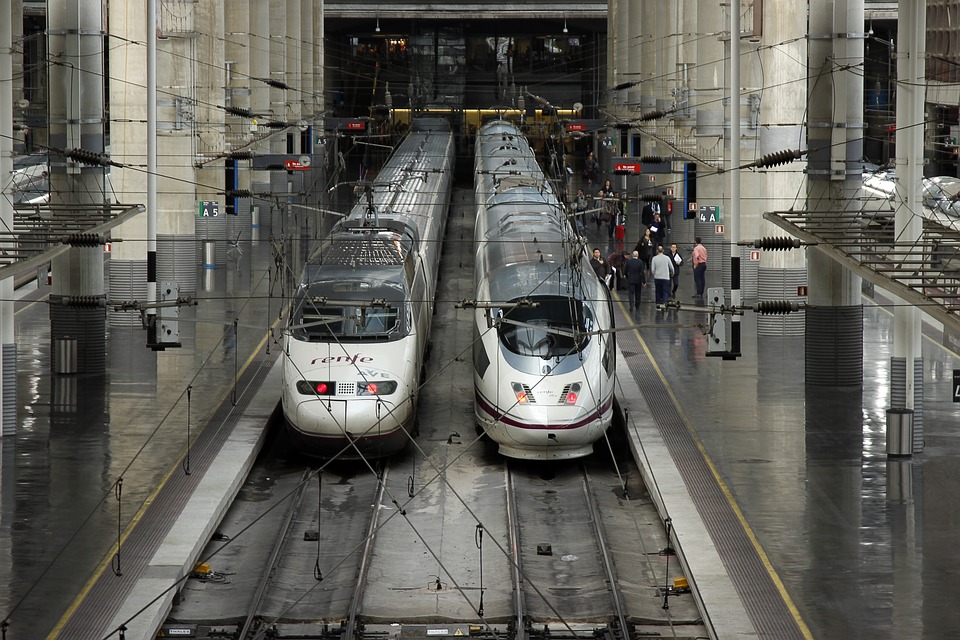 You can go here for detailed information about which metro stations are wheelchair accessible. They show you where you can find lifts or ramps to help you easily board the metro.
You should note, though that the metro can be quite crowded. Just be prepared to be assertive and push your way through the crowd to board. Don't worry about feeling rude! They won't think anything of it. It's normal there to push your way through a crowd to get on a train before the doors close. Having a wheelchair could actually be helpful in some regards in this instance since some people will stand back in order to let you through– only some people though, so still remember to be assertive!
Impressive accessible accommodations in Madrid
Madrid is definitely a wheelchair friendly and beautiful city to visit in summer! I can not wait to plan a travel! Before you go, you should book a comfortable and easy stay. Here are some great recommendations from Handiscover, an awesome booking website that provides accessible accommodations. Click on the pictures to see more detail information about accessibility inside and outside of each property. For personal support, just e-mail them via booking@handiscover.com or on the phone: +44 1550 400022 (UK). The £25 discount coupon is waiting for you to use for the first booking!
How is Madrid sounding to you? It's not known for being particularly wheelchair accessible, but if you break it down it really is fairly easy to get around the city! The key is just knowing the best ways to get from one point to another. Giving the bus routes and metro station list a bit of light study before flying off to Madrid can help your time there go much more smoothly. They do have quite a few transportation options for disabled travellers when you know where to look.
About the Author:

Cory Lee is a wheelchair user, travel addict, and accessible travel writer. On his blog, Curb Free with Cory Lee, he hopes to inspire others to roll out of their comfort zones and see all the beauty our world has to offer.
To keep reading become a member.
Already a member? Login
Over 400 pieces of exclusive content
Tips and advice on Accessible Travel