You can walk and can handle going up a few stairs.

Maximum of 15 steps (1 floor up) to reach the accommodation or manoeuvre into it.

You can only handle one step at a time.

The accommodation is quite accessible, can suit wheelchair users.

You need a fully accessible accommodation.

Maximum thresholds of 3 cm (1 inch), suits wheelchair users.
Travel Destinations
An Accessible Guide to Venice, Italy: What to See and How to Get Around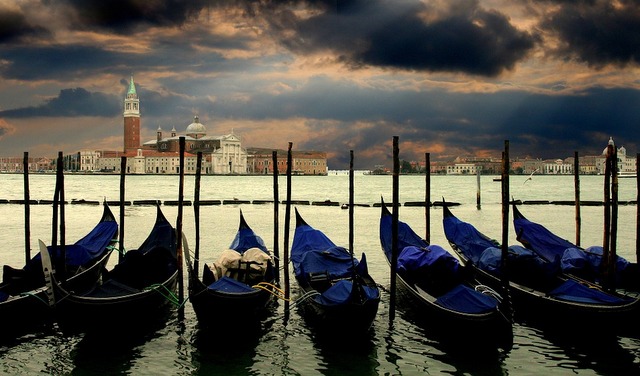 Wheelchair Accessible Venice
How would you like to awaken your senses in a place where it appears time stood still? World class museums, spectacular architectural wonders, enchanting gondola rides, inspiring artists, and tantalizing cuisine await you in Venice. Traveling within wheelchair accessible Venice may have once seemed daunting to travelers with special mobility needs, but with a little planning, you'll find that you can make your dreams come true in the remarkable City of Canals.
Things to Do in Venice
St. Mark's Basilica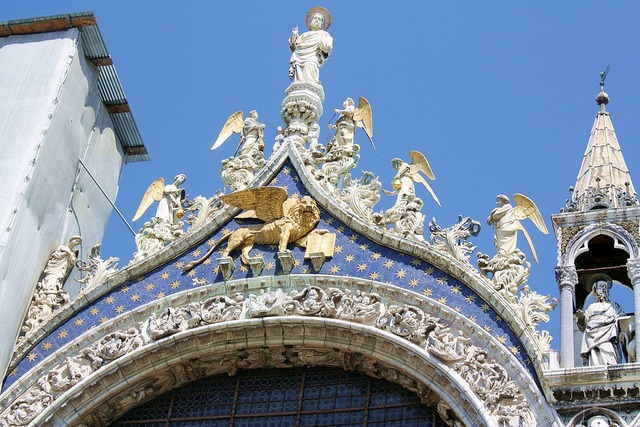 One of the most visited locations in Venice, St. Mark's is a must-see destination on your Venice travel itinerary. With over 500 columns, a Byzantine altar screen of gold covered with over 2,000 semi-precious & priceless gemstones, 85,000 square feet of mosaic artwork, and treasures abound, your senses will be delighted time and time again. Wheelchair users or visitors with physical disabilities are asked to contact a staff member and enter the Basilica through the Porta die Fiori, which is located on the north side of the Basilica. For entrance to The Museum, located on the upper floor, both a lift and stair lift are available.
Doge's Palace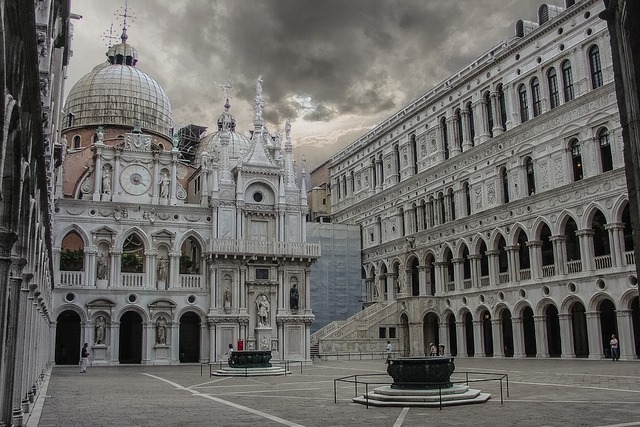 Doge's Palace, also known as 'Palazzo Ducale' in Italian, is renowned for its Gothic, Byzantine, and Renaissance architecture, and is truly a magnificent site to see. Whether you're looking for a history lesson on the Venetian government or prefer basking in its luxurious interior, this iconic museum is a beacon of Venice. All of the regular visit layouts remove barriers for those with wheelchairs or special mobility needs. In addition, the ground floor toilets are fully accessible. There are 3 areas within the Doge which are not accessible; The Secret Itineraries, Prisons, and the Armoury.
Gondola Rides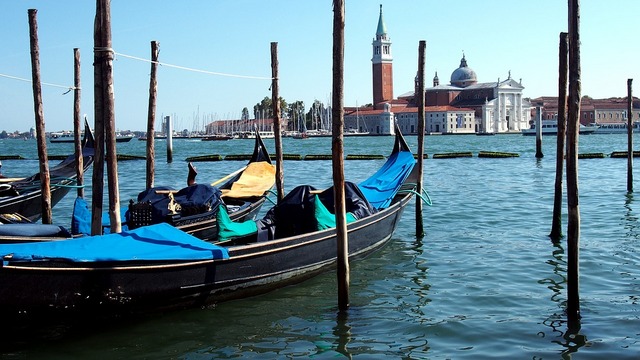 Many of us have daydreamed about the romance of a gondola ride through the lapping waters of the canals of Venice. Luckily, this dream is now available to wheelchair users, thanks to the compassionate heart of Alessandro Dalla Pietà, a fourth-generation gondolier. Alessandro had a vision to open up the inaccessible canals to physically disabled visitors. His vision is now a reality and a dream come true for visitors from around the world. By using a platform elevator and a cantilever system, Gondolas4All, effortlessly transports their wheelchair patrons to the magical waterways of one of the most picturesque cities in the world. Imagine gliding through the serene waters against the stunning backdrop of Baroque buildings – an experience you and your loved ones will never forget.
Venice Academy Gallery Museum of Art
Also called the Gallerie dell'Accademia di Venezia, the Academy Gallery Museum of Art is widely known amongst art aficionados as the premiere art museum in Venice. Home to the most complete collection of 13th Century to 18th Century artwork, you'll experience masterpieces by famous artists including Giovanni Bellini, Mantegna, Giorgione, Titian, and many more. The museum's website indicates full accessibility options are available. However, this must-see museum requires some extra effort to traverse, but it's definitely well worth it. Three steps at the front entrance and two flights of stairs to the main floor require the assistance of a stair climber, which is provided by the museum but please call ahead a day or two in advance to provide the day and time of your visit. Once inside, the floor is wide open, and you'll probably marvel at the inspiring masterpieces on display.
Restaurants, Gelato Shops, and Wine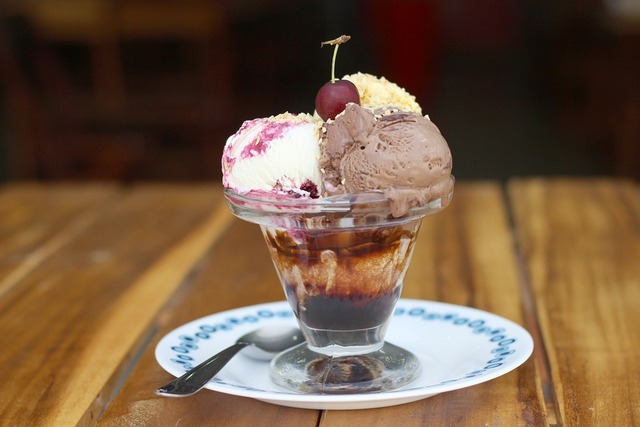 San Marco Square hosts a large selection of wheelchair accessible venues. There is everything from fine dining to cheap eats, gelato shops, and wine tasting.
In a quiet courtyard off a major shopping route, Ai Mercanti is a top fine dining restaurant. It features fresh local ingredients prepared inventively, including cuttlefish risotto, rabbit terrine, crispy egg, and caramel panna cotta.
What's a visit to Italy, without the pasta? For a less expensive, yet equally delicious option, visit We Love Italy Pasta to Go. Offering a wide variety of pastas, fresh sauces, and pizza, this restaurant is a family favorite.
Touted as the best gelato in wheelchair accessible Venice, Gelato Fantasy showcases delicious flavors including chocolate fondant, mango, and cheesecake. For your delight, it also offers vegan and non-dairy options – simply a favorite spot all around.
Looking to sample local wines? With an outdoor patio and a cozy indoor space, Teamo Wine Bar features a selection of wines and classic items. These include gazpacho, prawn salads, vegan lasagna and a host of other Italian favorites.
Getting Around Venice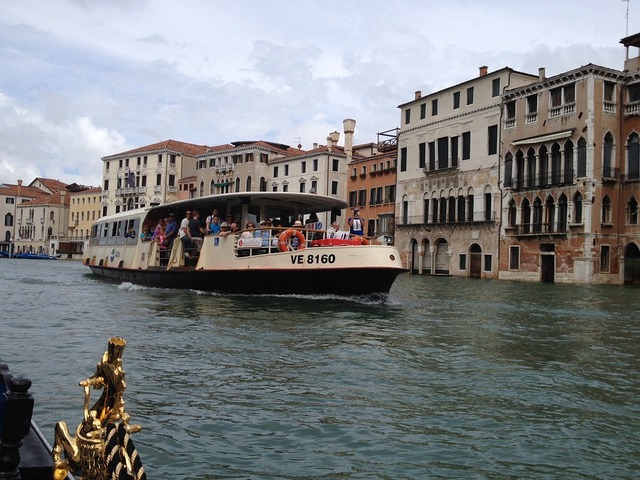 As you embark upon your dream vacation in Venice, you'll probably want to download or pick up a copy of the Venice Accessibility Map. Wheelchair users find the vaporetto (waterbus) a great way to travel throughout Venice and neighboring islands, Murano and Burano. Many visitors with wheelchairs find the #1 and #2 lines particularly reliable. These lines travel through the Grand Canal and Laguna Nord. Much of San Marco Square is wheelchair friendly. This allows you to see the many majestic landmarks and partake in people watching. There are a few bridges, primarily in the San Marco district, with lifts. Lift keys are available at the APT (tourism) offices, a total of 7 offices exist throughout Venice and surrounding mainland locations.
Last, many tourists have thoroughly enjoyed taking a guided accessible tour while vacationing in Venice. Check for ex Accessible Italy.
An adventure in the City of Canals builds memories that last a life time. This is your ultimate travel destination. You'll behold ancient stones, see architecture of yesteryear, smell the salt of the sea, and taste Italian cuisine. By planning ahead and using these tips, you can experience both an accessible and rare treasure unlike any other.
We have great accommodations in Venice!
See them here.
Check out our Venice guide: here
About the Author:

Cory Lee is a wheelchair user, travel addict, and accessible travel writer. On his blog, Curb Free with Cory Lee, he hopes to inspire others to roll out of their comfort zones and see all the beauty our world has to offer.
To keep reading become a member.
Already a member? Login
Over 400 pieces of exclusive content
Tips and advice on Accessible Travel