You can walk and can handle going up a few stairs.

Maximum of 15 steps (1 floor up) to reach the accommodation or manoeuvre into it.

You can only handle one step at a time.

The accommodation is quite accessible, can suit wheelchair users.

You need a fully accessible accommodation.

Maximum thresholds of 3 cm (1 inch), suits wheelchair users.
Wheelchair Exercises To Stay Active During Covid-19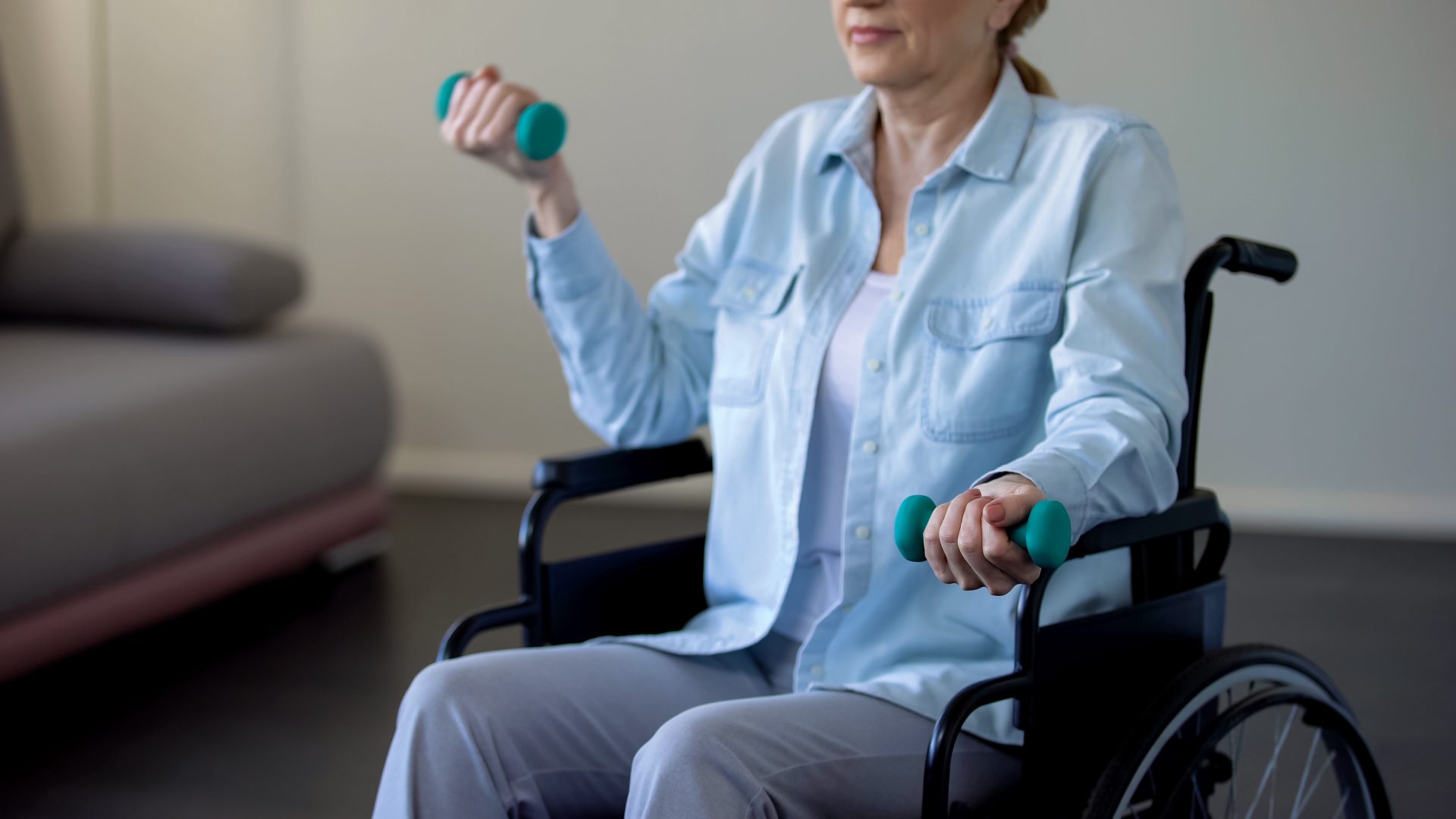 The Corona Virus has kept us all locked at home. This time can be especially hard on people in wheelchairs who won't be able to go outside and enjoy a day in the sun. But don't worry, we have a set of exercises you can do in the safety of your home and make the most of the current situation.
Being disabled or having limited mobility should never be grounds for someone to feel depressed or be inactive. The inability to move freely and the lack of independence can frustrate a person to the point where they feel useless. It can affect their day to day activities, and this would make them physically and mentally weaker.
As a result of the current circumstances, we have found just the solution for you – an elaborate guide with the best exercises for individuals in wheelchairs. The description comes with images that can help you live a more fit and active lifestyle. The activities do not have an age requirement; both senior citizens and youngsters can attempt the exercises and reap its benefits.
The exercises include aerobic and cardio-strengthening exercises, which you can perform daily. Additionally, these will improve breathing and muscle growth in time. The great thing about these exercises is that you do not need assistance to perform. They build independence and teach you to use your strength and move within your full range of motion. Moreover, these exercises will boost your confidence and help reduce stress.
Note: Before starting the exercises, consult a health professional or your doctor to avoid injuries, or if you have any pain while performing them.
To keep reading become a member.
Already a member? Login
Over 400 pieces of exclusive content
Tips and advice on Accessible Travel