You can walk and can handle going up a few stairs.

Maximum of 15 steps (1 floor up) to reach the accommodation or manoeuvre into it.

You can only handle one step at a time.

The accommodation is quite accessible, can suit wheelchair users.

You need a fully accessible accommodation.

Maximum thresholds of 3 cm (1 inch), suits wheelchair users.
5 Tips for Flying as a Wheelchair User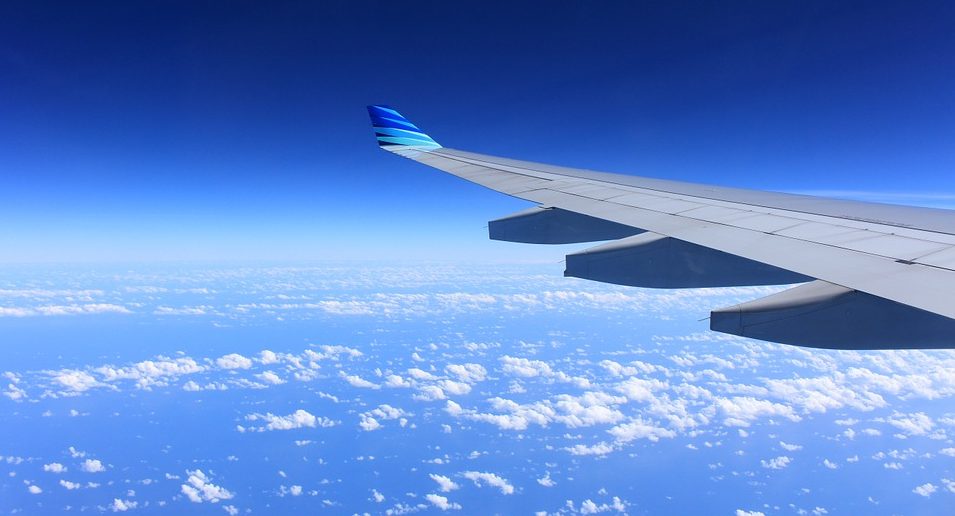 Wheelchair flying tips
If you are a wheelchair user who loves to travel, you've probably run into your share of challenges. Even with the most careful planning, sometimes things don't go quite as expected and you need to revise your strategy.
Still, research and planning can go a long way, and this is especially true with air travel. Over the course of my travels, I've learned quite a few ways to make travelling by aeroplane a little easier. Here are my top five tips for flying as a wheelchair user.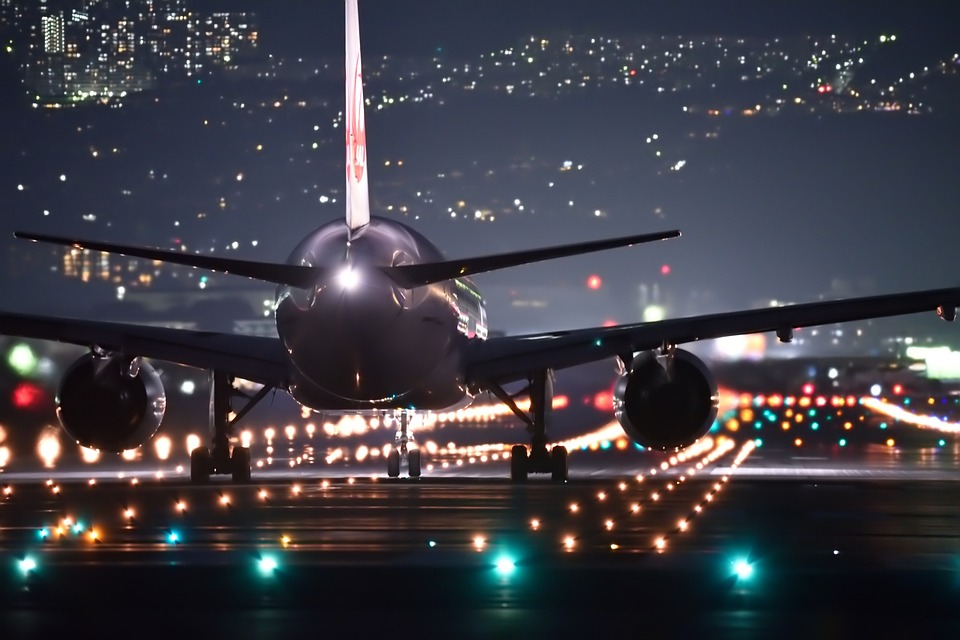 Book Your Tickets Early for More Seating Options
The first thing to keep in mind when flying as a wheelchair user is that the earlier you book, the more options you will have for seat selection. For this reason, I recommend booking your seats as soon as possible. Most aeroplanes contain seats that have flip up or fold down armrests, but these tend to sell out quickly.
If you have the budget, you may want to pay for a premium or bulkhead seat. A more cost-effective alternative is to visit a website like SeatGuru, where you can check out seating charts for hundreds of different aeroplanes. On SeatGuru, you will be able to locate coach seats with extra legroom and other desirable features. You will also be able to find out which seats to avoid, such as ones with restricted leg room.
Inform the Airline of Your Needs in Advance
After you make your reservation, it's a good idea to call up your airline's customer service number to let them know of your needs and any special requests in advance. Let them know you are travelling by wheelchair and specify whether your wheelchair is manual or electric.
You should also inform them if you will need assistance getting to and from your gate, if you will require an aisle chair, or will be travelling with a service animal. Make your call between 24 and 48 hours before your flight is scheduled to depart.
When you arrive at the airport, make sure to reconfirm your requests with an agent at the ticket counter. Let them know that you will stay in your wheelchair until you reach the gate. At the boarding area, you will transfer to an aisle chair.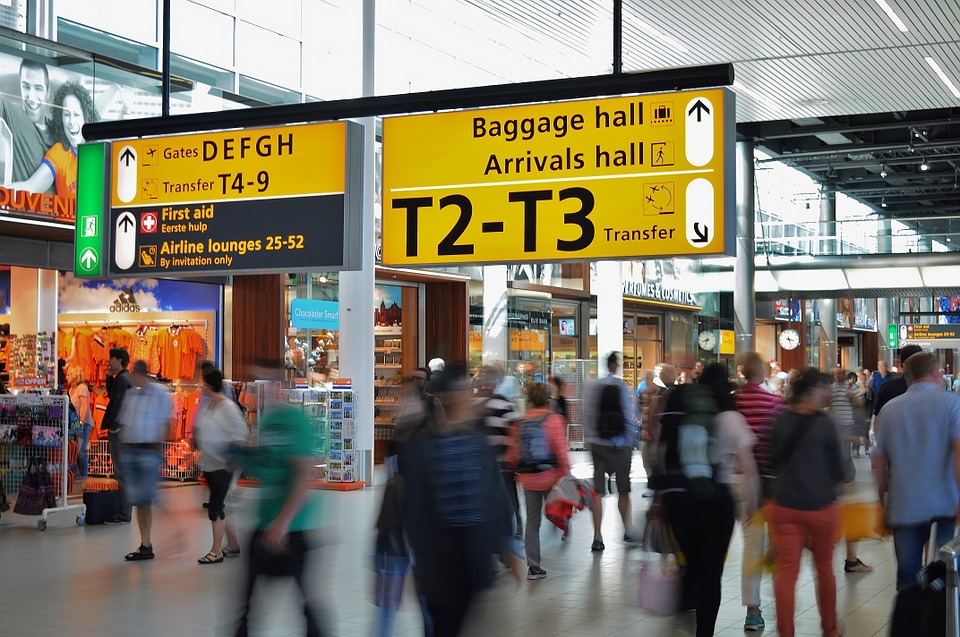 Get to the Airport Early
Make sure you arrive at the airport early, at least two and a half hours before a domestic flight or three and a half hours before an international flight. This will allow you plenty of time to confirm your requests with the airline and to get your wheelchair through security.
Your wheelchair is likely to be loaded onto the plane a half hour before boarding begins, so arriving early allows you plenty of time to visit the restroom and buy any last minute snacks or reading materials.
Most aircraft with seating for one hundred passengers have storage space for a single manual wheelchair, which is available on a first-come, first-serve basis. If you have a manual wheelchair, this is another good reason to arrive at your boarding area early.
When you arrive at your gate, speak with a crew member or a TSA agent and remind them that you will be flying with your wheelchair and will need a transfer or aisle chair.
Before you get into the transfer seat and give your wheelchair to the airline staff, it is a good idea to remove any detachable parts and portable seat cushions. Practice doing this at home so you can quickly and easily remove the necessary components. Also, remember to bring along a small nylon sports bag so you can easily store the removable parts during the flight. When you board, you may want to place the cushion on your aeroplane seat if it will keep you more comfortable during the flight.
Be Prepared for the Security Check
Some airports have designated security lines for passengers with mobility challenges, and this is something you might want to check on in advance.
When you arrive for the security screening, speak to a TSA agent and let them know you are unable to walk through the metal detector. A TSA agent will need to perform the screening manually, during which they will wave a metal detector wand over you and will do a pat-down. If a public screening makes you uncomfortable, remember that you can also request a private screening with a companion or chaperone present.
As part of the security check, your wheelchair will be thoroughly inspected as well. Prepare for the agent to examine the wheels, seat cushions, and any removable parts. Most likely you will also need to lean forward or from side to side so the agent can check the back of your wheelchair.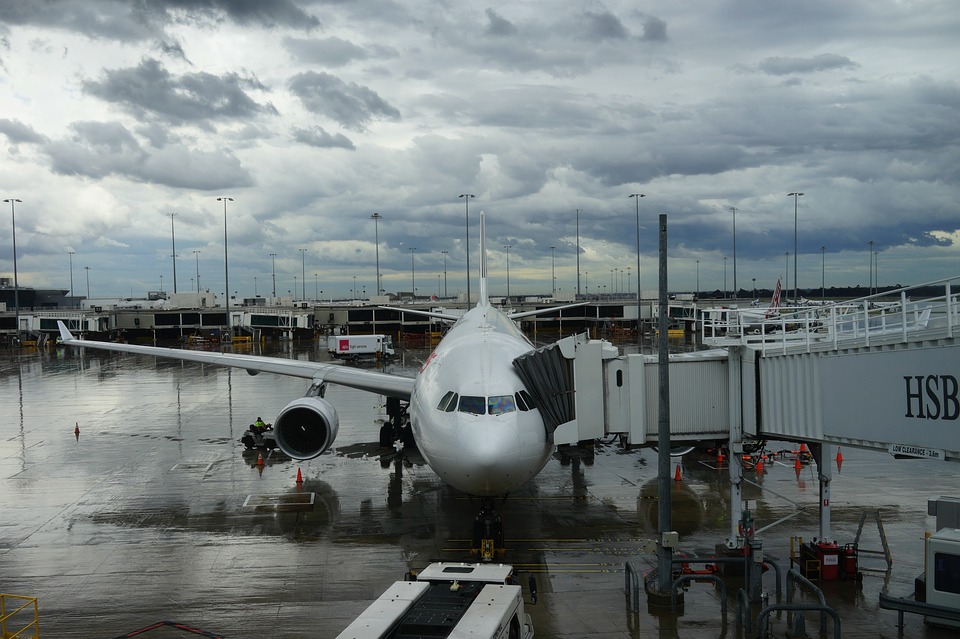 Arrange Your Hotel Ahead of Time
If you are travelling by wheelchair, it's really important that you plan your hotels in advance. A wonderful choice is to visit a booking website specially designed for people with disability, such as Handiscover. They provide a wide range of accessible accommodations. You can choose one based on your own need such as apartments with hoists or hotels with the wheel in showers. The most exciting part is that you can get $25 off for your first booking on their website. With over 28,000 properties online and access to more than 150,000 hotels in over 50 countries, Handiscover can help you with your accessible accommodations. Check out their top Accessible destinations: Barcelona, Mallorca and Paris. Click on the following pictures to see more detail information about accessibility inside and outside the properties!
Barcelona
Mallorca
Paris
If you want more information about the lovely accommodations, you can contact via e-mail: booking@handiscover.com. Furthermore, they also prepare lots of interesting and detailed destination guide that will definitely be helpful. Also check their wheelchair accessible guides here.
Before you go, check to see if your hotel has an airport shuttle and that it is wheelchair accessible. This is generally the best option if available. If a hotel shuttle is unavailable, you can book a wheelchair accessible taxi or rent an accessible van.
Wheelchair accessible taxis are becoming more common, and they are possible to find in many major cities. Renting an accessible van is another good option. If you chose to go this route, I recommend researching all the van rental companies in the area to find the best and most affordable one for your needs. You can easily find these by Googling Accessible Van Rental for the city you will be visiting. These companies generally drop the van off at the airport but make sure to reconfirm before your flight and have a backup plan just in case.
Air travel can be a hassle for anyone, but it presents additional challenges for wheelchair users. At the same time, these challenges are manageable if you plan ahead and take some extra steps. It's extremely important to book your tickets early to have the most seating choices and to communicate your needs to the airline and airport staff. You'll also want to set up transportation arrangements at your destination in advance, reconfirm everything, and have a backup plan ready as an added precaution.
Flying as a wheelchair user has its challenges, but in my experience, it is very doable and nothing beats the reward of having a new destination to discover!
About the Author:

Cory Lee is a wheelchair user, travel addict, and accessible travel writer. On his blog, Curb Free with Cory Lee, he hopes to inspire others to roll out of their comfort zones and see all the beauty our world has to offer.
To keep reading become a member.
Already a member? Login
Over 400 pieces of exclusive content
Tips and advice on Accessible Travel