You can walk and can handle going up a few stairs.

Maximum of 15 steps (1 floor up) to reach the accommodation or manoeuvre into it.

You can only handle one step at a time.

The accommodation is quite accessible, can suit wheelchair users.

You need a fully accessible accommodation.

Maximum thresholds of 3 cm (1 inch), suits wheelchair users.
Podcast
Podcast: Wheelchair Road Trippers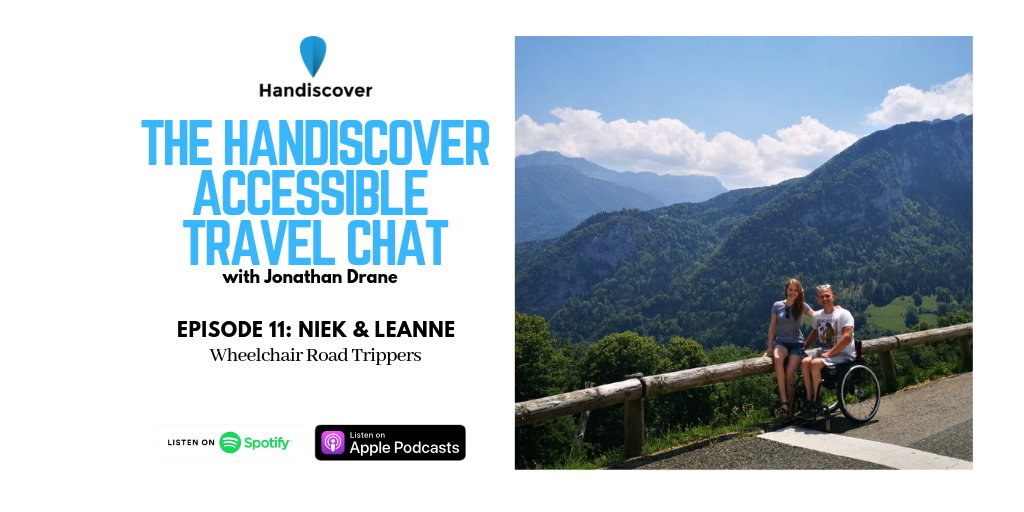 Podcast Episode 11: Niek & Leanne, Wheelchair Road Trippers
Niek and Leanne are a young couple from The Netherlands. In 2015, Niek ended up in a wheelchair due to cancer in his spinal cord. The second metastasis in the back swelled up so much that it caused damage to the nervous system and resulted in paraplegia. Despite the huge obstacles the young couple have had to face, they are determined to continue enjoying the normal things in life. They are committed to showing what is still possible through their social media handle Take it Laesie, which documents the life of the young couple embarking on camping and road trip adventures all over the world. Their aim by sharing their adventures online is to motivate and inspire people, and also to provide suitable tips and advice about travelling with paraplegia.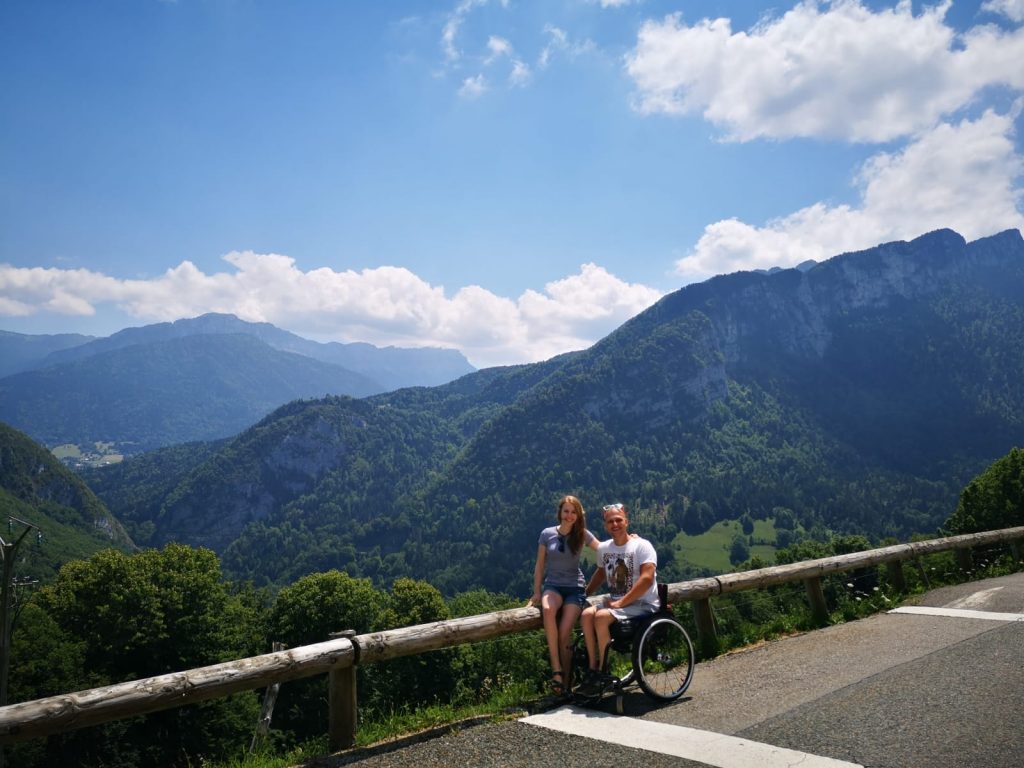 Staying Positive
Before the spinal cord injury, Niek went on road trips similar to the ones he does now with Park and Party. He always thought it was such a great time travelling with people and helping each other. Niek then got cancer a second time and from he ultimately lost the function of his legs and required the use of a wheelchair. After cancer, Niek and Leanne decided to continue going on these roads trips with the organisation Park and Party and documented their adventures on their social media accounts. They were confused as to how surprised people were when they went on these adventures. They wanted people to know that it was still possible for someone in a wheelchair.
Through their adventures, they have been able to connect with other wheelchair users which have taught them that there are a lot more opportunities such as skiing and other things they can do to expand their travels. Their stories have reached further than their immediate fan base expanding out to people all over the world, teaching them of the possibilities. Throughout the huge emotional and physical battle of cancer and ultimately becoming a wheelchair user, Niek has always stayed positive. He always knew that he was going to get through whatever life threw at him.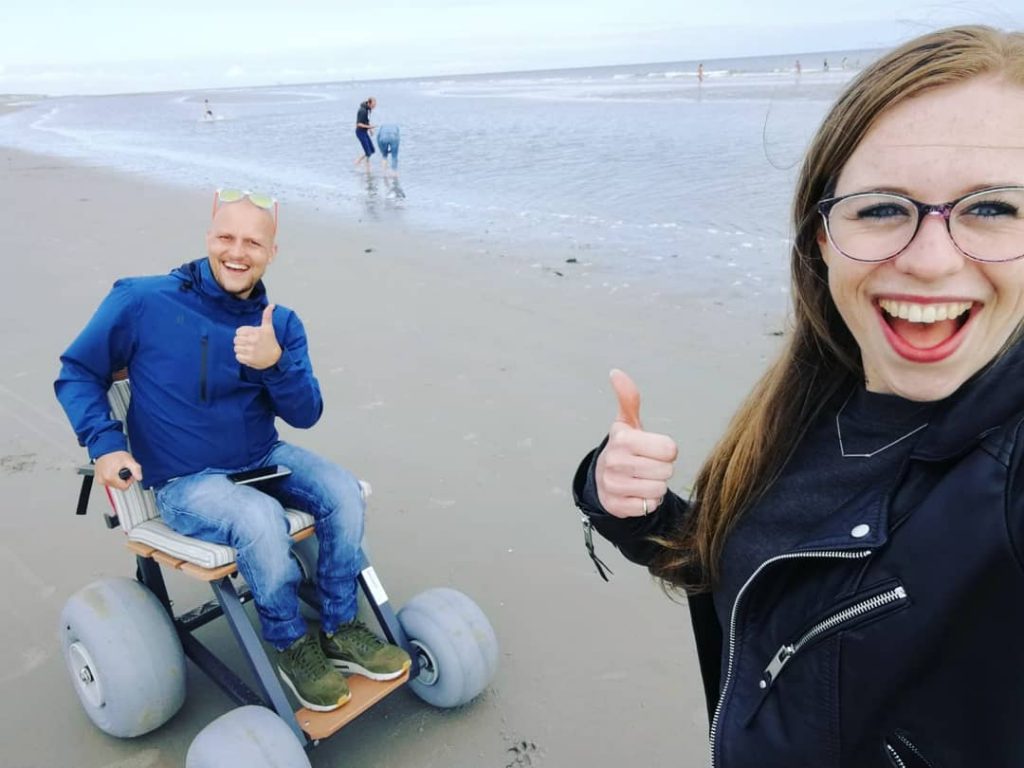 Unforgettable Travel Memories
Some of their recent trips include road tripping through Scandinavia and skiing in Austria. They also went to southern Europe through Italy and later this year Niek plans to leave Leanne behind and embark on a three-week road trip through America. One of their most memorable trips is road tripping through Norway. The landscape and nature is absolutely beautiful. What made it so special was that it was the first trip they took together after cancer.
Some difficulties they face when travelling is having to plan and prepare more thoroughly. They have to wake up early to be able to perform everyday duties which always takes a lot longer for Niek than it does for someone that doesn't require a wheelchair. However, Niek has noticed that the equipment that Niek requires for travelling is becoming much more available and common in stores.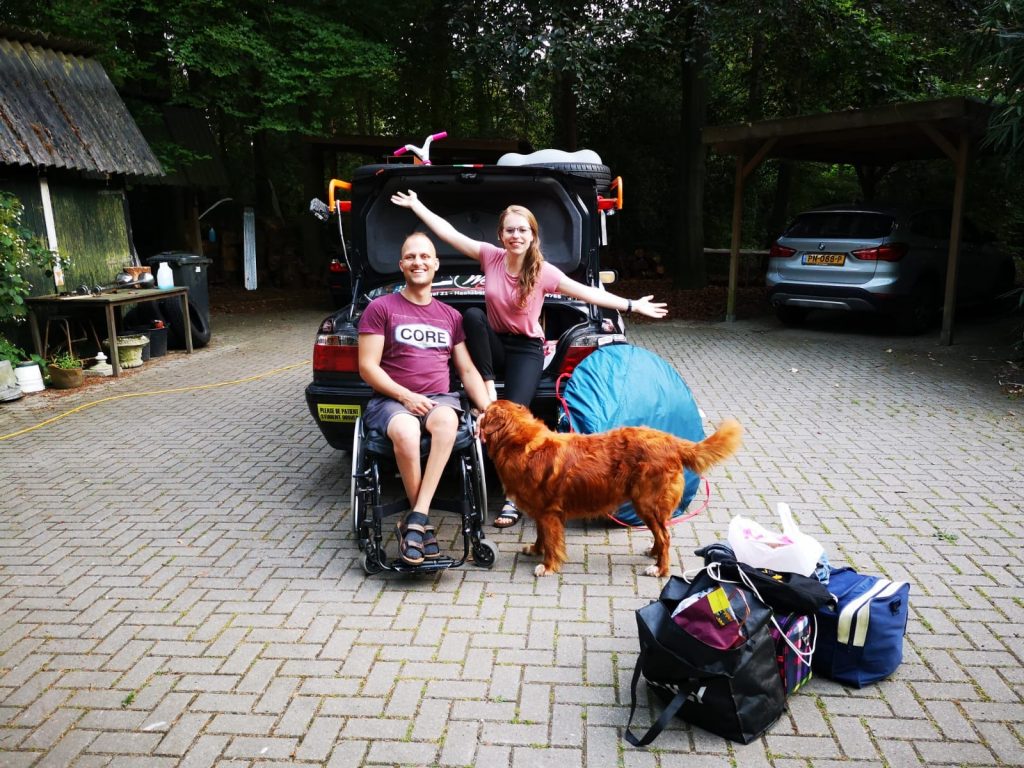 Extracurricular Involvement
Something the pair really want to get involved in in the future is motivational speaking. However, due to Niek's cancer, he has been on a lot of pain medication and felt that he couldn't properly be in the moment when speaking. Niek has been working as a pilot for an exoskeleton with the University of Twente. For the research purposes, Niek has been testing an exoskeleton which are mechanical arms and legs which enables him to walk and move without a wheelchair.
Niek believes it's important to travel because it makes him happy. To see things and explore new places, he believes, it's good for your mind. It is also important to do break out of your comfort zone by doing things you have never done before, experience new cultures and make incredible memories in the process. Niek is most proud of the trips that they take and the positive impact they have on wheelchair users by inspiring them to take trips of their own. Leanne is most proud of their outlook on life and possibilities regardless of what others may say or believe.
Search where you want to go below and use our code Travel30 to get 30 GBP off your first booking with Handiscover!
To keep reading become a member.
Already a member? Login
Over 400 pieces of exclusive content
Tips and advice on Accessible Travel