You can walk and can handle going up a few stairs.

Maximum of 15 steps (1 floor up) to reach the accommodation or manoeuvre into it.

You can only handle one step at a time.

The accommodation is quite accessible, can suit wheelchair users.

You need a fully accessible accommodation.

Maximum thresholds of 3 cm (1 inch), suits wheelchair users.
Wheelmap now integrated to our Object Page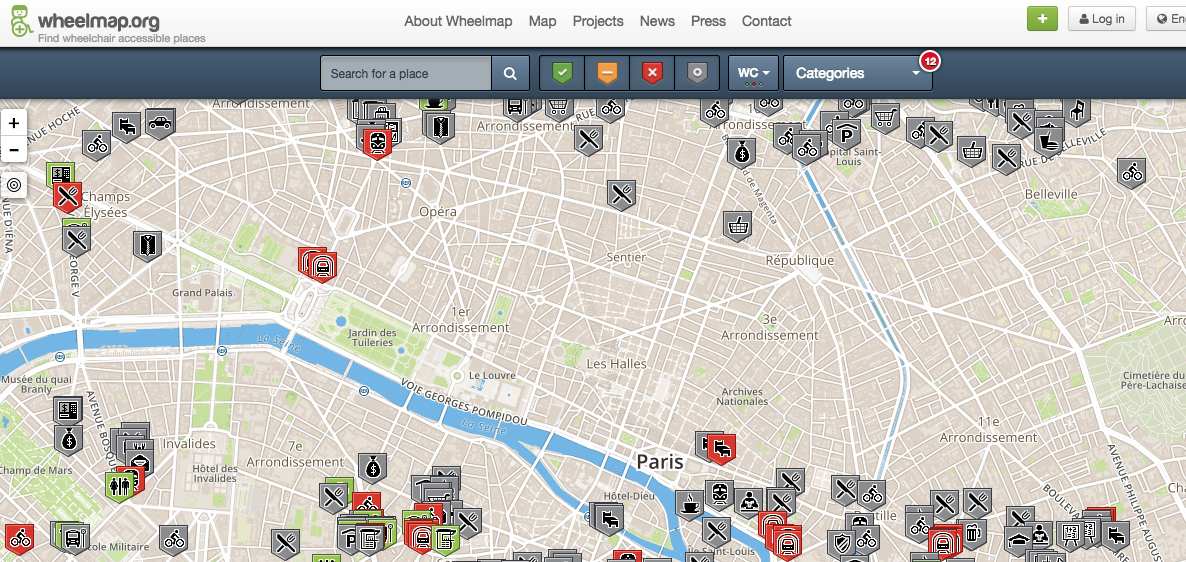 We have the pleasure to inform that we have now Wheelmap, a great crowd-sourced ap, integrated to our object page.
With Wheelmap you can discover the accessibility of public spaces of an accommodation's neighbourhood. That is just great when visiting new cities: Restaurants, bars, museums etc
You can also help Wheelmap and other users by assessing accessibility in YOUR neighbourhood.
Download wheelmap in you Apstore or check their website: here!
To keep reading become a member.
Already a member? Login
Over 400 pieces of exclusive content
Tips and advice on Accessible Travel