You can walk and can handle going up a few stairs.

Maximum of 15 steps (1 floor up) to reach the accommodation or manoeuvre into it.

You can only handle one step at a time.

The accommodation is quite accessible, can suit wheelchair users.

You need a fully accessible accommodation.

Maximum thresholds of 3 cm (1 inch), suits wheelchair users.
Coasts & Cliffs
The Ultimate Wheelchair Accessible Barcelona Spain Travel Guide: What to See and How to Get Around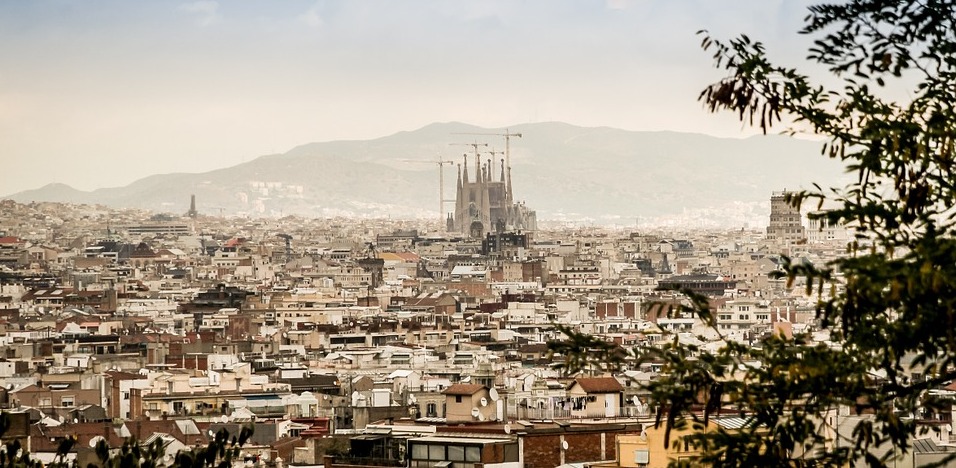 Wheelchair Accessible Barcelona Spain
Barcelona, the capital of Catalonia, Spain, is widely regarded as one of the more accessible cities in Europe, which makes it a great destination for wheelchair users. Virtually all of the museums have accessible entrances and restrooms, and all the buses are equipped with ramps, including tour buses. There are a huge range of wheelchair accessible sights in Barcelona, and below are the five best accessible things to do and see.
Type where you would like to go and we'll show you the best accessible accommodations in that area!
The 5 Best Things to Do and See in Wheelchair Accessible Barcelona Spain
Gothic Quarter and Cathedral
The Gothic Quarter is the centre of the old city of Barcelona, with some areas dating back from the Middle Ages, including the old Jewish Quarter. The Gothic Quarter is mostly flat, though some of the streets have a slope. The Barcelona Cathedral, officially known as the Catedral de la Santa Creu i Santa Eulàlia, is in the Gothic Quarter. With its neo-Gothic facade and bell tower, 25 side chapels, and magnificent stained glass windows, the Cathedral is truly a stunning sight.
The main entrance has steps only, and wheelchair users can request a ramp to enter the cathedral via a side door on the left side of the building. You will need to make the request at the main entrance and a staff member will then set up a mobile ramp at the side entrance.
Sagrada Familia
This incredible Roman Catholic church was by the famous architect Antoni Gaudí in the 1880s and remains incomplete today. Both the exterior and interior are striking and a visit here is necessary. The entrance is accessible and wheelchair users and an accompanying person can visit for free. Buying tickets online in advance is recommended as the church can get extremely crowded. The only downside is that the elevators to the towers are not large enough to accommodate a wheelchair.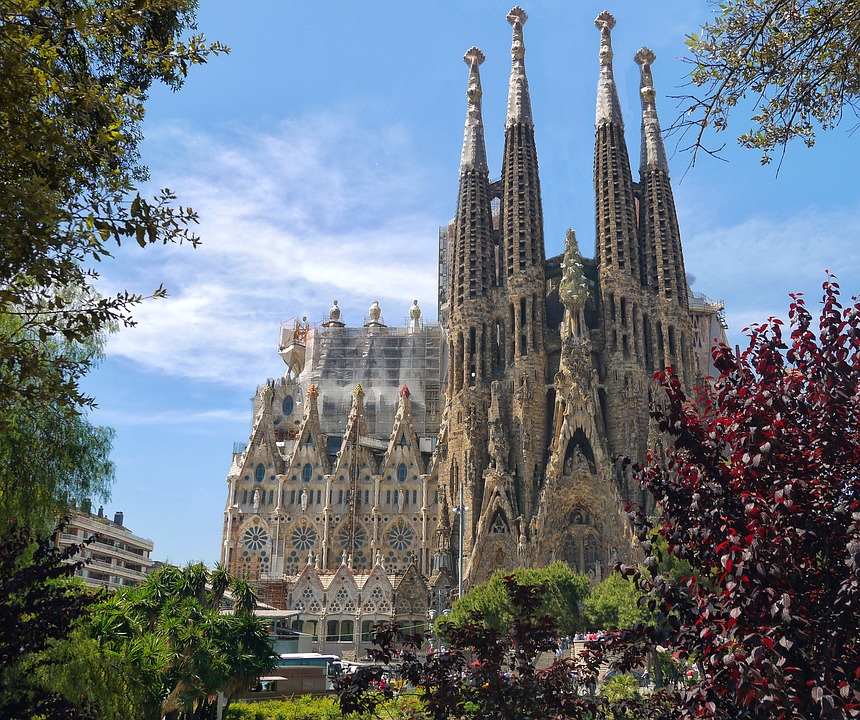 The Museum of Chocolate/Museu de la Xocolata
Barcelona's chocolate museum features fascinating exhibits on the history and culture of chocolate as well as many activities. There are tours, workshops, tastings, and impressive chocolate sculptures. There is an accessible side entrance to the museum that is on Carrer Princesa. The interior of the museum is fully wheelchair accessible and has wheelchair friendly restrooms.
Nova Icaria
Barcelona has many beautiful beaches, which are nearly all accessible with wooden walkways leading down to the water. The Nova Icaria beach offers even more during the summer, including a special chair you can use to enter the water. It also features accessible restrooms, as do many of Barcelona's beaches. A visit to Nova Icaria or another one of Barcelona's beaches is a wonderful experience, especially during the summer months.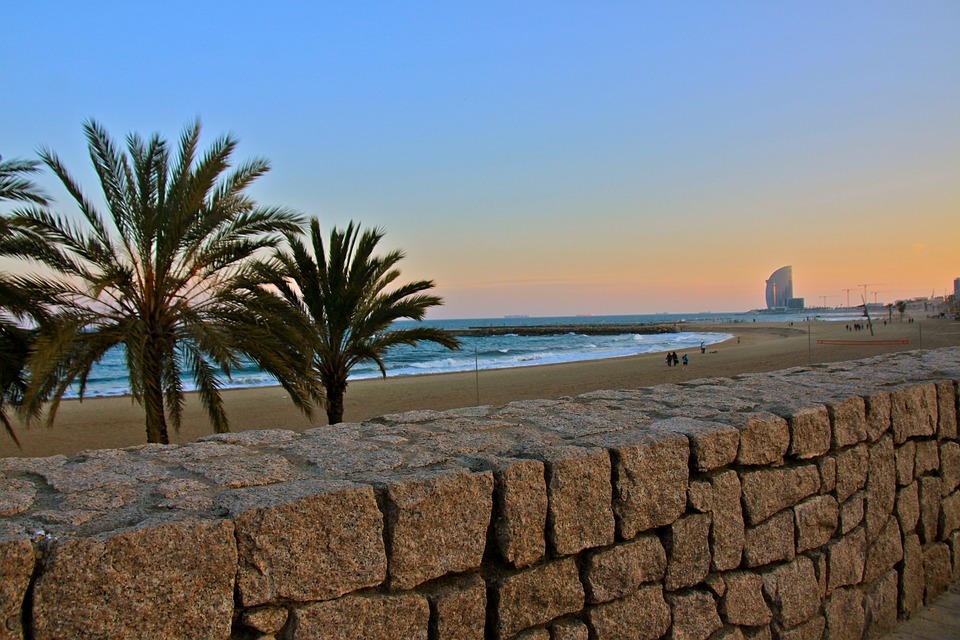 Parc de la Ciutadella
This one of a kind park is on the site of a former military citadel to accommodate the 1888 World Fair. Some of the features dating from the World Fair still remain, such as the Castle of the Three Dragons, a lake and waterfall, a plant house and a glass house. All of the entrances to the park are accessible and the park itself is flat, with no architectural barriers. There is also a wheelchair friendly restroom in the café near the lake and waterfall.
Best Accessible Accommodations in Barcelona
To experience Barcelona as a local, you need to book a comfortable accommodation ahead. Let Handiscover help you! Our numerous vacation rentals are handpicked to comfortably accommodate the whole family for less stressful holidays. What you need to do is search for an accommodation based on your mobility. We have classified the accommodations into three categories. Here are some great examples from the website.
Can walk and can handle going up a few stairs
Sit in a regular chair and can handle only one step at a time
Need fully accessible accommodations
Click on the pictures below to see more detail information about accessibility inside and outside the properties! Also, do not hesitate to use our great £25 discount coupon for the first booking!
For personal support, you can contact via e-mail: booking@handiscover.com or on the phone: +44 1550 400022 (UK)
Just type where you want to go and we'll show you some great accessible accommodations in that area!
Getting Around Wheelchair Accessible Barcelona Spain
There are some good options for getting around Barcelona in a wheelchair. The airport in Barcelona features top-notch service. They will gather your luggage and also pick you up at your arrival terminal. There is an airport shuttle that you can take to your hotel, which features a wheelchair ramp. If you need a wheelchair accessible taxi you will need to order one, which can result in long waits. A better option may be to use the airport transfer offered by Barcelona-Enabled. It will connect you with a wheelchair accessible taxi or bus.
Barcelona does have a metro, but it has limited accessibility, as many stops have stairs only. The Purple Line L2 is the only one with elevators at all stops. However, It is not recommended to travel by metro unless you plan to stay on Purple Line.
A far better option is to get around by bus. All of the city and tour buses have ramps, and many have an area for wheelchairs. Check more information about the wheelchair friendly buses in Barcelona.
Furthermore, hiring an adapted car is also a good choice for you. Here is the website that gives a list of companies where you can hire adapted vehicles.
While many taxis are available, if you require a wheelchair accessible taxi, an option is to contact Barcelona Handicapped Adapted Taxis. If you have a foldable wheelchair and do not necessarily need an accessible taxi, two other options are Taxi Amic S.L. and Taxiclassrent.
The city itself is quite accessible, with very few cobblestone streets, and also wheelchair ramps on most sidewalks. Almost all public buildings and museums have accessible entrances and restrooms suitable for wheelchair users. Unfortunately, there are currently no public restrooms in Barcelona, and your best bet is to stop at a museum or public building.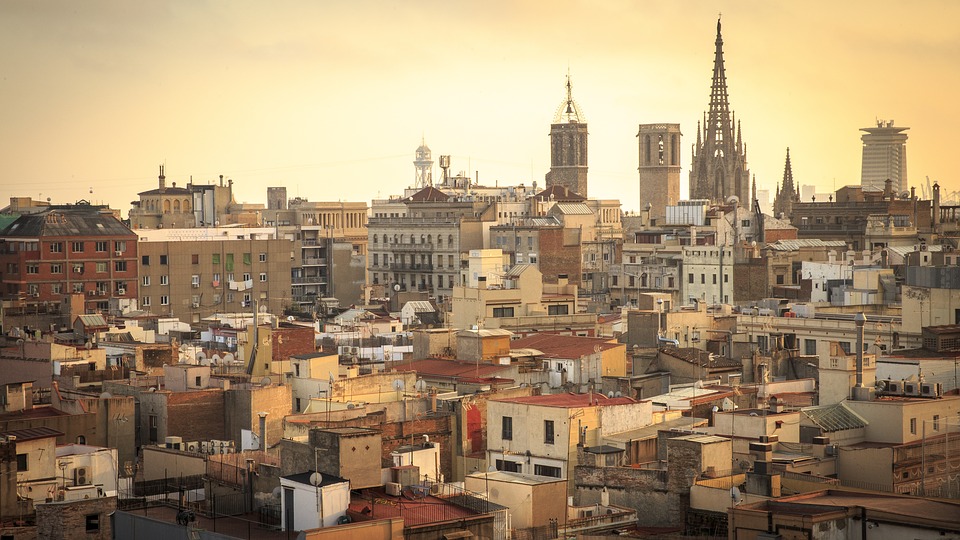 Accessible Tours
There are a variety of disabled-friendly services in wheelchair accessible Barcelona Spain. Therefore, you can enjoy your visit without having to worry about accessibility. The services include setting up airport transfers using wheelchair adapted vehicles, wheelchair accessible city tours and rental of mobility equipment.
If you are a wheelchair user and are looking forward to a European vacation, Barcelona is an excellent destination. It is one of the most wheelchair-friendly cities in Europe, and there are many options for accessible tours. Whether you decide to book a tour or plan your own trip, you will enjoy many wonders of Barcelona.
Just type where you want to go and we'll show you some great accessible accommodations in that area!
About the Author:

Cory Lee is a wheelchair user, travel addict, and accessible travel writer. On his blog, Curb Free with Cory Lee, he hopes to inspire others to roll out of their comfort zones and see all the beauty our world has to offer.
Other Useful Travel Tips
Other Wonderful Travel Destinations and Beaches Around the World!
To keep reading become a member.
Already a member? Login
Over 400 pieces of exclusive content
Tips and advice on Accessible Travel