You can walk and can handle going up a few stairs.

Maximum of 15 steps (1 floor up) to reach the accommodation or manoeuvre into it.

You can only handle one step at a time.

The accommodation is quite accessible, can suit wheelchair users.

You need a fully accessible accommodation.

Maximum thresholds of 3 cm (1 inch), suits wheelchair users.
Coasts & Cliffs
An Accessible Guide to Lisbon, Portugal: What to see and how to get around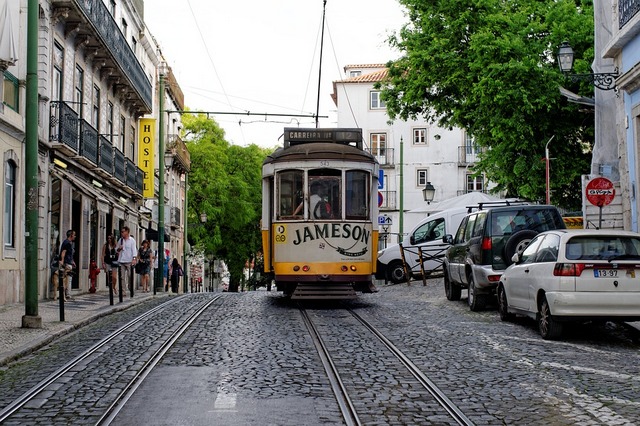 Wheelchair Accessible Lisbon
Lisbon isn't quite as popular and well-known as Paris or London, but it's definitely in the runnings for being one of the best vacation spots to visit.
It's known as the Sunshine Capital due to its 3,000 hours of sunlight each year Wheelchair accessible Lisbon has a balmy Mediterranean climate that pairs well with its sandy beaches and its plethora of fiestas.
Not only does Lisbon offer its visitors good weather and beautiful seaside views, but it also happens to be one of the cheapest capital cities in all of Europe with great nightlife, cafes, restaurants and bars.
The beautiful old city is full of local culture and historical attractions. It would be a lovely place to slip away and relax!
It's time to plan a wonderful holiday in Lisbon and choose reliable accommodation for yourself!
Lisbon's 5 Best Wheelchair Accessible Activities
Is Lisbon accessible? Absolutely! If you know where to go, you'll find there's plenty to do and see in Lisbon, whether you're in a wheelchair or not. Check out the list below for the best five things to do and see!
Eat Your Way Through the City
I can't write about Lisbon without mentioning the food. To start off with, they have amazing seafood! Even a famous Spanish chef, Ferran Adria, says that the seafood you can get from Portugal's Atlantic waters is some of the best in the world!
Not only is the seafood incredible, but they have countless olive groves which give the country delicious, high-quality olive oil. They even won a gold medal for it from The World's Best Olive Oils in New York!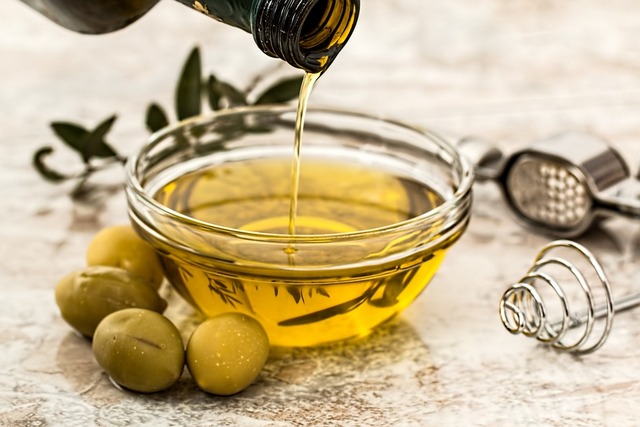 Another delicious Lisbon speciality is Amarelo de Beira Baixa, a goat-and-sheep milk combination that leaves you wanting more and more.
It has a great spreadable consistency and combines the best of both goat milk cheese and sheep milk cheese.
Which restaurants are wheelchair accessible? Quite a few are when the weather is nice! Many restaurants and eateries put tables outside whenever the weather permits. You can roll right up to the sitting area, and order and eat your food without having to even go inside.
Castelo São Jorge
If you want to experience the history of Lisbon, definitely check out the castle standing high above the city. There is a bus that goes to the castle, but it is not wheelchair accessible.
To go there, you can take a lift halfway up that will get you quite close to the castle. Another option is to take a taxi up to the building, which will cost you around 5 euros.
The castle is not completely wheelchair accessible, but what you can see is still beautiful! Also, they will give a discount to people with disabilities.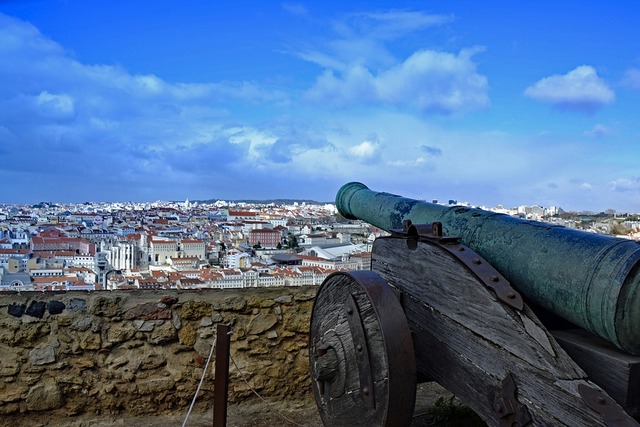 Pedro IV Square
Have you ever heard of Pedro IV Square? Chances are you have. It's a popular place! It's also known as Rossio Square or Praca de D. Pedro IV.
One of the best things about the square is that it has wide streets and is completely flat with plenty of space to move around.
Pedro IV Square is a great place to go to see more historical sites! They have beautiful fountains and the statue of Dom Pedro IV.
More historic buildings are in and near the square, as well as restaurants and places to sit and have a cup of coffee.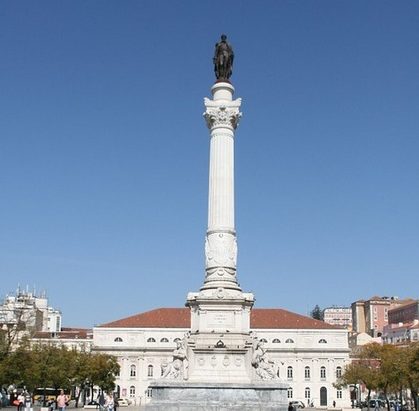 Jerónimos Monastery
The Jerónimos Monastery is another great place to visit! It's fully wheelchair accessible! It's also free to enter if you have disabilities, and the building even has an accessible toilet for your convenience.
The monastery will give you a beautiful glimpse into Lisbon's history! It also offers gorgeous views and has a beautiful garden behind it.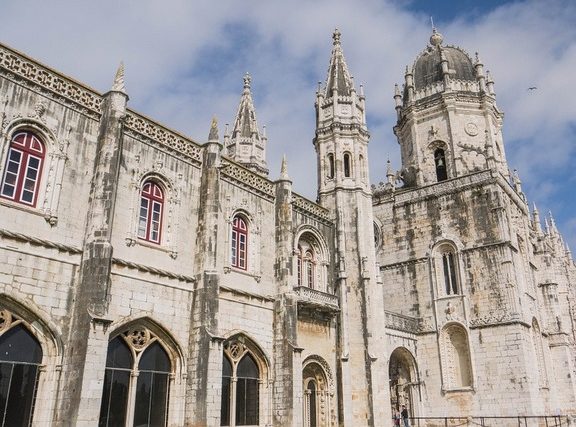 Abril 25th Suspension Bridge
The longest suspension bridge in Europe, and the 20th longest one in the world, Abril 25th Suspension Bridge is well worth seeing!
It's quite similar to the Golden Gate Bridge in San Francisco, although Abril 25th Suspension Bridge is actually 300 feet longer.
The bridge is beautiful! It deserves to look at, and also offers gorgeous views of the river and the city of Lisbon.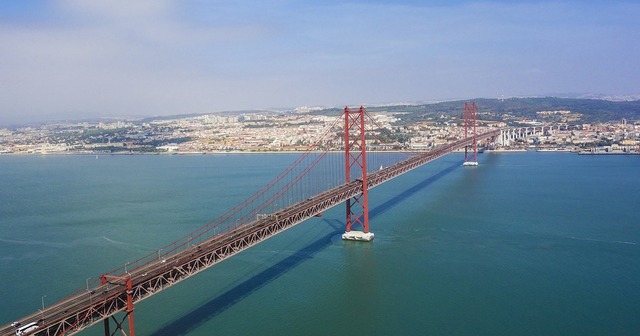 Lovely and accessible accommodations in Lisbon
To experience Lisbon like a local, it is important to plan your accommodations ahead. Handiscover is a booking website specially designed for people with reduced mobility.
Whatever you're looking for, there are perfect accessible accommodations to suit your needs. Here are some great examples from the website.
If you want more information about the accommodations, do not hesitate to contact via e-mail: booking@handiscover.com or on +44 1550 400022 (UK).
Handiscover has access to more than 150,000 hotels around the world. You can definitely discover the most suitable accessible accommodation for your needs.
Best Ways to Get Around Lisbon in a Wheelchair
One of the best ways to get around Lisbon is in a taxi! The taxi drivers are generally all very friendly and helpful. You may have to explain to them how your wheelchair folds. If you have an electric wheelchair, you may be better off taking the metro.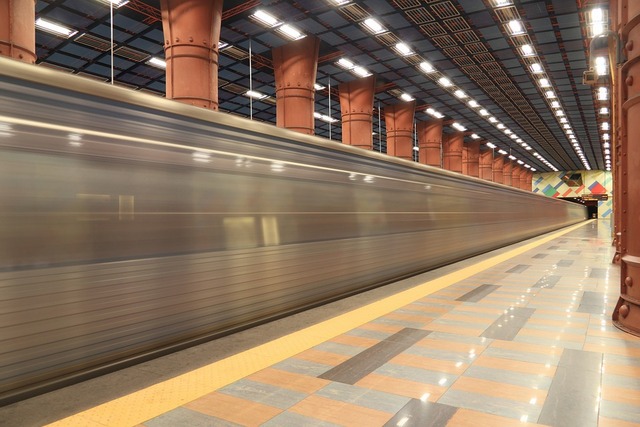 Not all metro stations have step-free access, but many do! On their website, which you can find here, they have a map you'll spot on the right-hand side. The map puts a little wheelchair symbol at each station that is step free.
If you're hoping to go on a tour, Lisbon has several you'd enjoy! The Adapted and Senior Tours, which you can find here, gives personalised tours in wheelchair accessible vehicles.
The tour guides even have small portable ramps they can bring on the tour to make awkward areas in the city easier to navigate.
Are you convinced yet? I don't know about you, but I'm more than ready to go settle in Lisbon for some good Mediterranean weather, food, and fiestas! There is a perfect combination of history, culture, and the comforts our modern day and age. You'll be sure to enjoy any time you spend there!
Other Useful Travel Information
Other Beautiful Destinations and Beaches in Europe!
About the Author:

Cory Lee is a wheelchair user, travel addict, and accessible travel writer. On his blog, Curb Free with Cory Lee, he hopes to inspire others to roll out of their comfort zones and see all the beauty our world has to offer.
To keep reading become a member.
Already a member? Login
Over 400 pieces of exclusive content
Tips and advice on Accessible Travel