You can walk and can handle going up a few stairs.

Maximum of 15 steps (1 floor up) to reach the accommodation or manoeuvre into it.

You can only handle one step at a time.

The accommodation is quite accessible, can suit wheelchair users.

You need a fully accessible accommodation.

Maximum thresholds of 3 cm (1 inch), suits wheelchair users.
The Urban Experience
An Accessible Guide to London, England: What to See and How to Get Around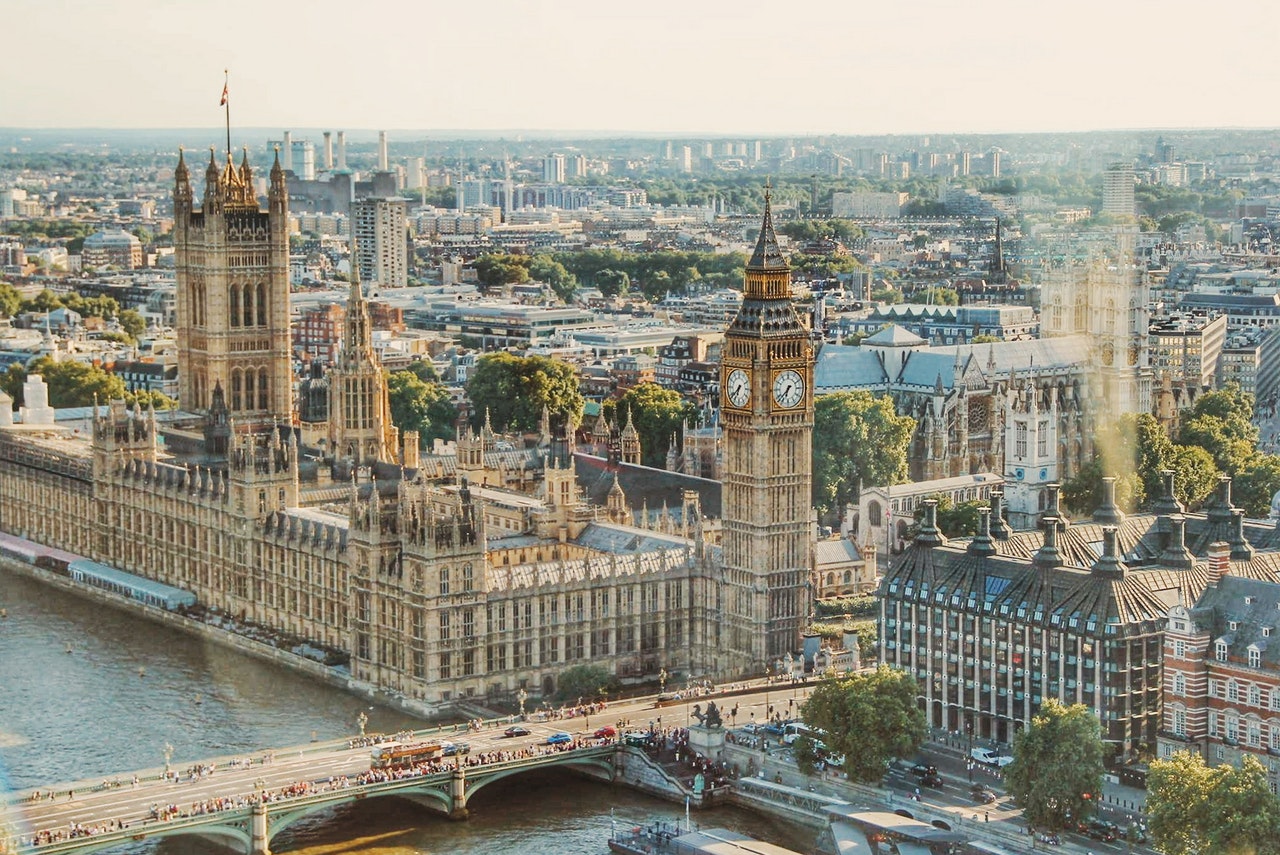 Wheelchair Accessible London
Looking to travel to a destination with old-world charm? Bustling shopping districts, prestigious royal residences, birds-eye views of the city, and elegant tea rooms await you in wheelchair accessible London. Offering many accessible attractions and things to do, you'll find you can make your dreams come true in the home of the Big Ben. Our tips and guides on what to see and how to get around will ensure you will enjoy a stress-free disabled-friendly holiday.
So, book your accommodation with over 200 newly added listings with guaranteed accessibility through Handiscover today:
Shopping
Known as an elegant and regal neighbourhood, fit for royalty, Knightsbridge features marvellous shopping and magnificent people-watching opportunities.
Home to the world-famous Harrods department store, you'll probably want to visit this showstopper location. There are level access entrances from 3 different streets – Brompton Road, Basil Street, and Hans Crescent.
Once inside, you can peruse luxurious home furnishings, fine foods, and beautiful clothing on all 7 floors which are accessible through wheelchair-friendly lifts.
Established in 1707, Fortnum and Mason is a sophisticated store filled with upscale picnic baskets, a vast array of teas, and lovely delights such as jams, marmalades, chocolates, and champagne.
Not only does Fortnum and Mason showcase beautiful wicker creations and tasty treats, they also provide a step-free entrance from Piccadilly Street, wheelchair-accessible elevators, and the first and fourth floors provide bathrooms for those with special mobility needs.
For a one-stop shopping spree, visit the Portobello Road Market. Shopping enthusiasts from around the globe converge to see and feel the wares of over 1,000 vendors.
Not only does this location abound with antiques but it also features stalls and storefronts peddling new items, produces, and food.
Additionally, there are restaurants, public houses (British term for pubs), and art exhibitions for the taking. The street is flat and handicapped parking is available. There are also accessible restrooms in the larger stores amidst this bustling market area.
Immerse yourself in the hustle and bustle and book your accessible accommodation through Handiscover within the major shopping district of London.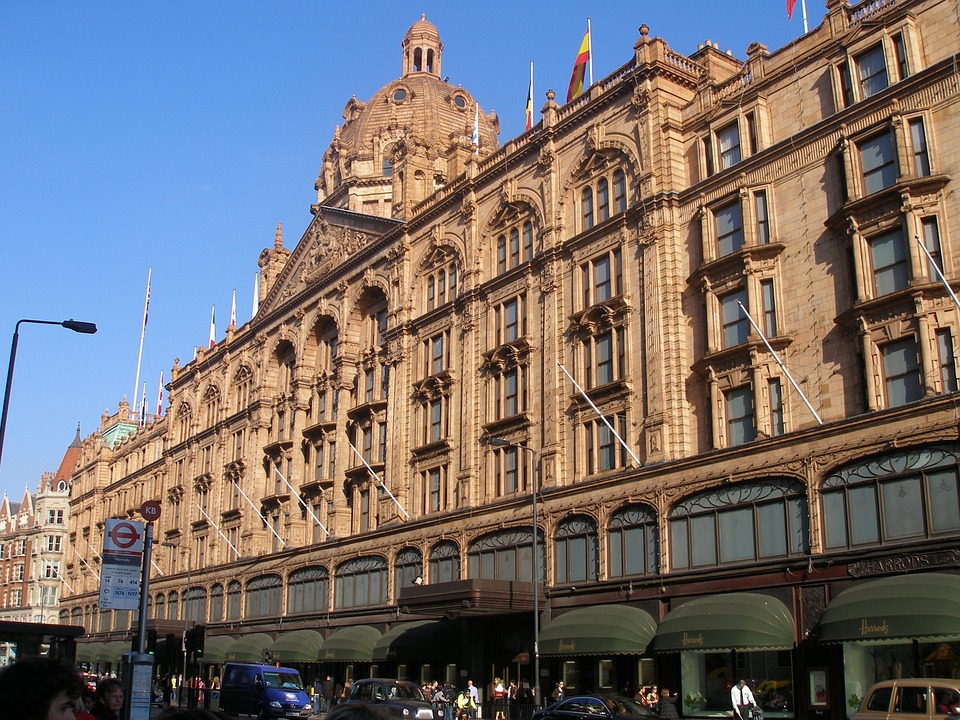 Royal Properties
What would a visit to London be without visiting Buckingham Palace? Stunning states rooms, historic Changing of the Guard demonstrations, and historically royal horse-drawn carriages await your arrival.
Like a prince longs for his princess, the palace exudes the love of all things fine, from Van Dyck paintings to exquisite sculptures, to fine Sèvres porcelain.
Pre-book your visit by contacting the Specialist Sales teams via phone +44 (0)303 123 7324 or email specialistsales@royalcollection.org.uk to secure step-free access via a separate entrance at the front entrance of the palace.
You may also reserve manual wheelchairs and wheeled walkers, free of charge and subject to availability when you pre-book your visit.
The Royal Mews at Buckingham Palace is home to the stately carriages and automobiles used to transport the Queen and members of the royal family.
The most famous carriage is the Gold State Coach, used at every coronation since 1821. Level access is in every area of The Royal Mews, but there are some cobble and uneven places, so please take extra care.
Lower ticket prices are available to visitors with special needs and there are free of charge admissions for accompanying companions.
Feel like a royal and book your accessible accommodation just a stone's throw from The Buckingham Palace!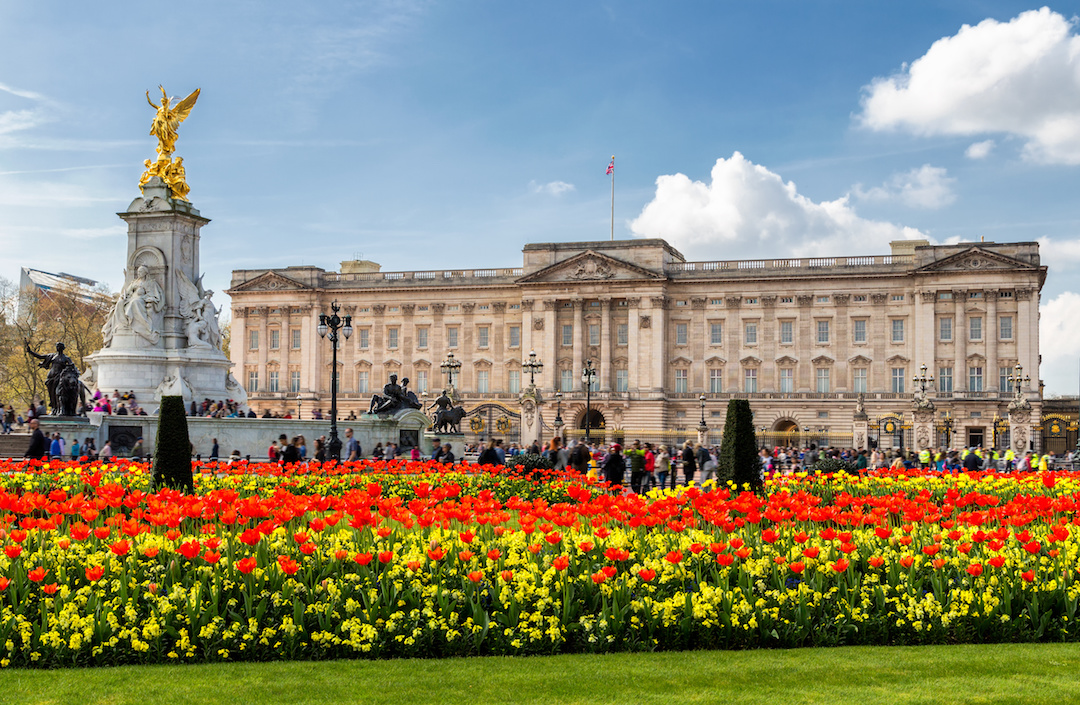 Soar Above the City Line
The London Eye, sponsored by Coca-Cola, provides spectacular views of the city. Many travellers with special mobility needs have cited this excursion as one of the highlights of their trip.
It looks like a giant Ferris wheel but it's so much more. Each glass-encased capsule provides 360-degree views of most of London's famous landmarks.
Get ready to experience a voyage like no other. From stunning views to enchanting extras like champagne tasting, dining, and private viewing opportunities, your senses will awaken with delight.
Entrance into the capsules is step-free and wheelchair users have no trouble driving their wheelchair into the capsule.
Although the London Eye is fully accessible, there are safety regulations limiting the number of wheelchair users per capsule. Thus, you'll want to book your tickets in advance by clicking here.
Want to be amidst some amazing experiences like The London Eye? Browse Handiscover's Central London accessible listings now!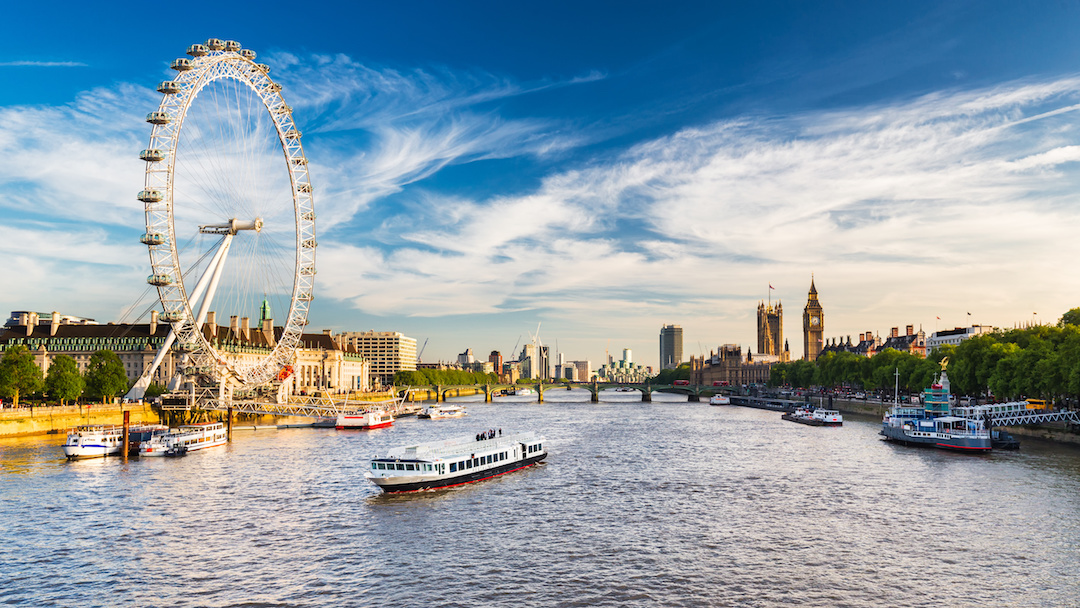 Tea Time
A must-do activity while in London is sipping tea in the afternoon. Of course, there are many lessons to "proper" tea etiquette, as the British like to coin it.
In reality, tea time in London is quite a relaxing endeavour. Nonetheless, here are a few fun etiquette tips. Add milk after the tea is poured and stir from side to side.
Finger sandwiches should always be held in your fingers and not with a fork, thus their name. And last, pronounce scones as "SKONS" and you'll sound just like a native Englander.
Afternoon tea at the Butler's Restaurant, located in the Chesterfield Mayfair Hotel, is served from 1PM to 5:30PM daily.
Your taste buds will love the fine tea selections including black, oolong, floral, green, and infused herbal offerings.
More tantalizing treasures are available from the in-house chef pâtissier. Earning distinguished commendations at the 2016 & 2017 Afternoon Tea Awards, you'll probably want to spend the afternoon sipping tea and tasting handmade pastries in this opulent setting. The hotel and restaurant offer wheelchair adapted bathrooms, elevators, and ramps.
Known as the birthplace of the afternoon tea ceremony over 140 years ago, the Langham Hotel Afternoon Tea is a beautiful setting to partake in this old-world ritual.
Located on Regents Street, fresh flowers, leather chairs, and warm wooden flooring add extra touches of elegance to your visit.
Whether sampling scones with Devonshire clotted cream or sipping tea from Wedgewood finery accompanied by fresh finger sandwiches, you'll be sure to remember this classic culinary experience.
An adventure in the city of Big Ben will build memories that will last a lifetime. To experience both an accessible and timeless vacation like no other, you can also find more interesting information on DisabledGo. It is a great website that gives independence and choice for disabled people whey they travelling to the UK.
If you're looking for a relaxing and romantic getaway in London and the charm of English Tea Time, a bed and breakfast inn offers fabulous value for money. Find great accessible B&Bs best suited for you!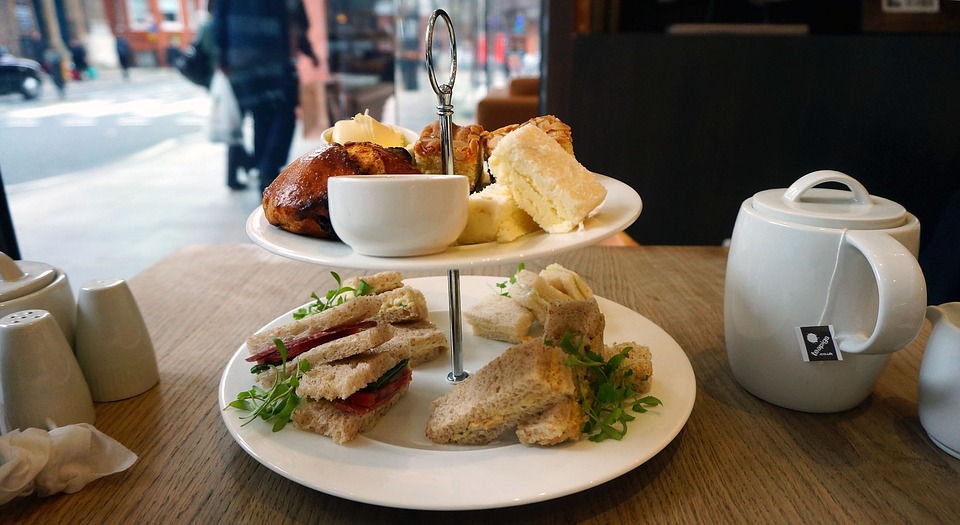 Getting Around London
You're probably wondering about the best transportation methods for getting around London. The most accessible options by far are the buses and the black cab taxi services.
The buses are free of charge to wheelchair users and all buses feature ramps. You'll enter and exit the bus through the centre doors, which feature an extendable ramp.
Once you're on the bus, there are designated spots for wheelchairs. When ready for your stop, press the wheelchair button and your driver will know you're ready to get off.
The next best option for travelling through the various districts in the London Black Taxis. These cars are specifically designed for those with special mobility needs.
Each car features an electric ramp and the door openings are extra high. This allows for easy "on and off" access for wheelchair users or those with special mobility needs.
Many tourists have thoroughly enjoyed taking a guided accessible tour while vacationing in London.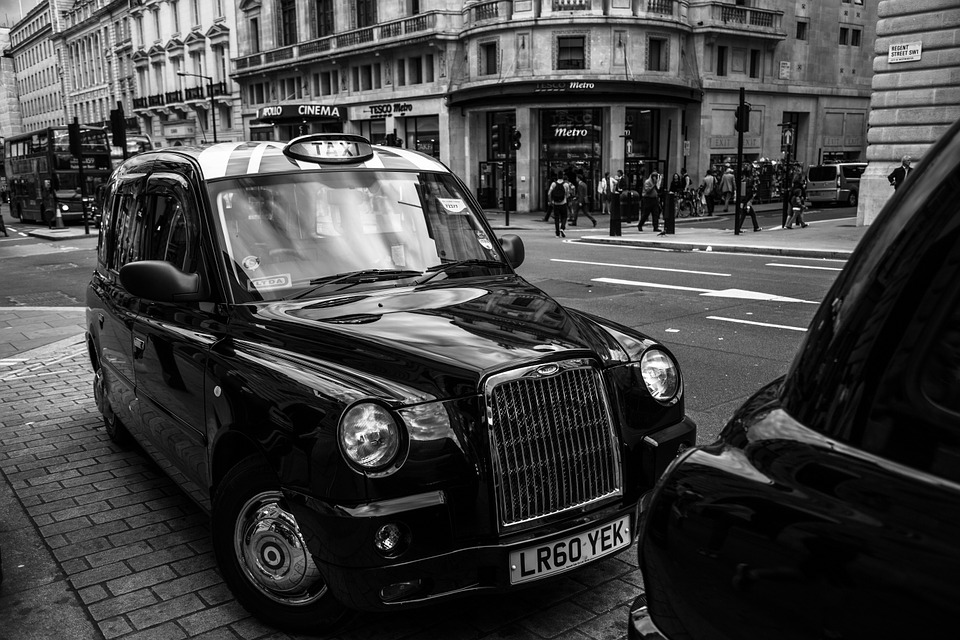 Best Accessible Accommodations in London
To enjoy London as a local, you also deserve a reliable and comfortable accommodation. Handiscover has already prepared great holiday rentals in London. What you need to do is just choose a pleasant hotel based on your mobility.
Here are some more great examples from the website. Do not hesitate to plan your summer holiday with Handiscover.
For more information about the accommodations and the discount coupon, contact via e-mail: booking@handiscover.com or on the phone +44 1550 400022 (UK)
By planning ahead and using these tips, you will experience some of the world's best shopping venues, behold the regality of the parliament, fly like a bird above the city street lights, and partake in old-world afternoon tea rituals.
Just type where you would like to go and we'll show you some great accessible accommodations in that area!
Browse Our Top London Guides
Other Useful Travel Tips
Other Wonderful Travel Destinations and Beaches Around the World!
About the Author:

Cory Lee is a wheelchair user, travel addict, and accessible travel writer. On his blog, Curb Free with Cory Lee, he hopes to inspire others to roll out of their comfort zones and see all the beauty our world has to offer.
To keep reading become a member.
Already a member? Login
Over 400 pieces of exclusive content
Tips and advice on Accessible Travel