For a great holiday in Cornwall
Cornwall is a region of magnificent natural beauty and it even has the certification to prove it! With many areas considered to be examples of outstanding natural beauty, this lovely hamlet is a nature lover's dream. In Cornwall, you will also find quaint, cozy towns and numerous beaches. It is the perfect place for a wheelchair user to enjoy their summer holidays. However, it is important to book your accommodation in advance to make certain you have been catered for with adequate accessibility features suited to your needs. At Handiscover we offer a huge variety of fully accessible accommodations along with some great travel tips to make sure you have a comfortable and memorable holiday.
Have a look at our Wheelchair Accessible Guide To Cornwall for some ideas for fun wheelchair accessible things to do and ways to get around. To make sure your vacation in Cornwall runs as smoothly as possible, book an accessible accommodation with Handiscover today!
If you're looking for something else, just type where you would like to go and we'll show you some great accessible accommodations in that area!
The Comforting Delicacies of Cornwall
The idyllic small towns of Cornwall are home to many decadent and comforting treats. From quaint cafes, cosy local pubs to seaside restaurants you'll find something for everyone in Cornwall. Enjoy delicious cream cakes made with luxurious clotted cream. For a savoury treat, try an authentic pasty filled with hearty beef and vegetables. Take advantage of the surrounding waters by sampling a Stargazy pie. Following an old tradition, this unique pie is baked with several different kinds of local fish inside.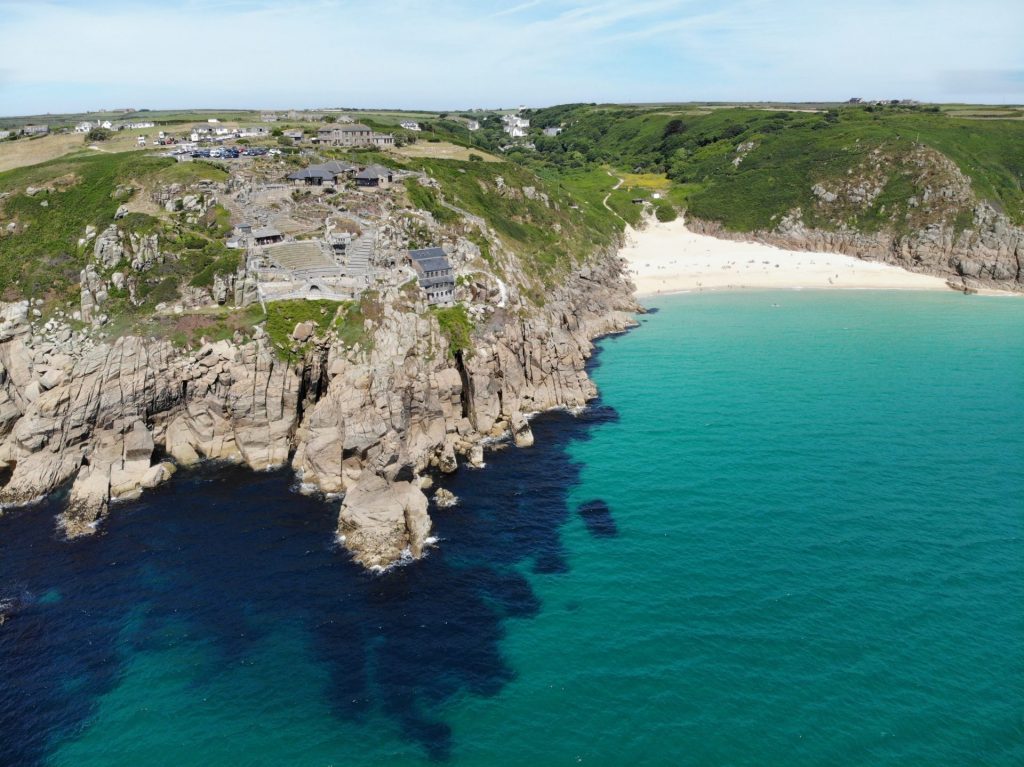 A Scenic Wonderland
Whether you want to explore the wilderness of the Lizard Peninsula or wander about one of the hundreds of beaches, there is always something beautiful to see in Cornwall. Book a cottage close to the beach and be minutes away from pristine sands and sparkling water. Cornwall also offers sightseeing trips on a boat which will take you out to sea where you can see beautiful marine life such as dolphins and seals.
If you'd prefer to stay on land, you can enjoy treats from vendors along the sand or simply relax and watch the people and wildlife go by. When in Cornwall, you will have to take in the beautiful sunset before enjoying a locally prepared meal at one of Cornwall's many restaurants or pubs.
Finding Accessible Accommodations
The number of adapted features throughout Cornwall allows visitors of all mobility levels to explore and appreciate the region with ease and comfort. Not only that, but there are also so many options for accessible accommodations in Cornwall. Handiscover offers wheelchair users the ability to search and book their accommodation based on their own level of mobility. Search the list of accessible accommodations now and make sure your needs are met on your trip to Cornwall.
With access to hundreds of verified accessible rentals, you won't have to worry about finding a place to stay! Handiscover ensures that all their guests are comfortable in their accessible accommodations so they can enjoy the beautiful region of Cornwall. Here are some great examples in Cornwall from the website.
Currently, we provide a £25 discount coupon for your first booking! For more information about accessible accommodations and the discount coupon, do not hesitate to contact us via e-mail: booking@handiscover.com. We will also find out about other special services like wheelchair accessible vehicles and drivers for you!
Write where you would like to go below and we'll show you some fully accessible accommodations in that area.
Browse Through Our England Guides