Vienna accessible travel guide to disabled friendly holidays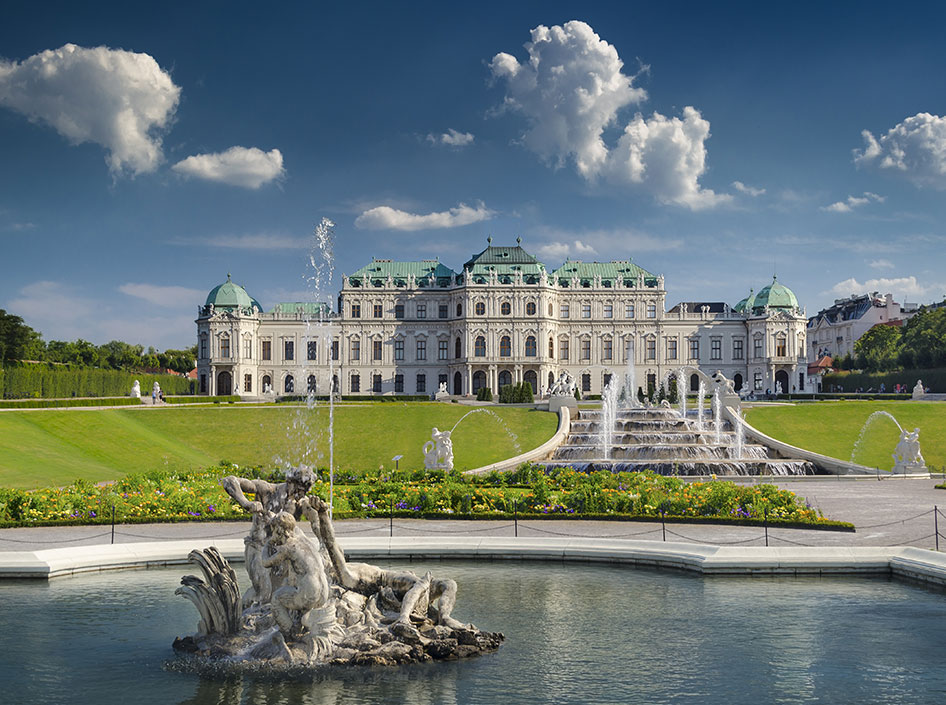 Vienna is one of the most beloved European cities, celebrating cultures and the arts. It is a visually captivating city that features incredible architecture and entertainment.
You will also enjoy the numerous events that are offered throughout the year in Vienna with many venues and accommodations tailored to the needs of those with disabilities, including visitors who use a wheelchair.
Disabled Friendly Activities in Vienna
Schönbrunn Palace
Address: Schönbrunner Schloßstraße 47, 1130 Wien, Austria
Website: https://www.schoenbrunn.at/
The spectacular Schönbrunn Palace is baroque complex that comprises an incredible park, the Palm House with a maze, labyrinth, and a viewing terrace, the Gloriette and a zoo.
The Schönbrunn Palace with its 1,441 rooms and apartments was Empress Sisi's former summer residence. The Schönbrunn Palace is fully wheelchair accessible. In addition, you can take advantage of the audio guides in 16 and languages free of charge.
Leopold Museum
Address: Museumsplatz 1, 1070 Wien, Austria
Website: http://www.leopoldmuseum.org/en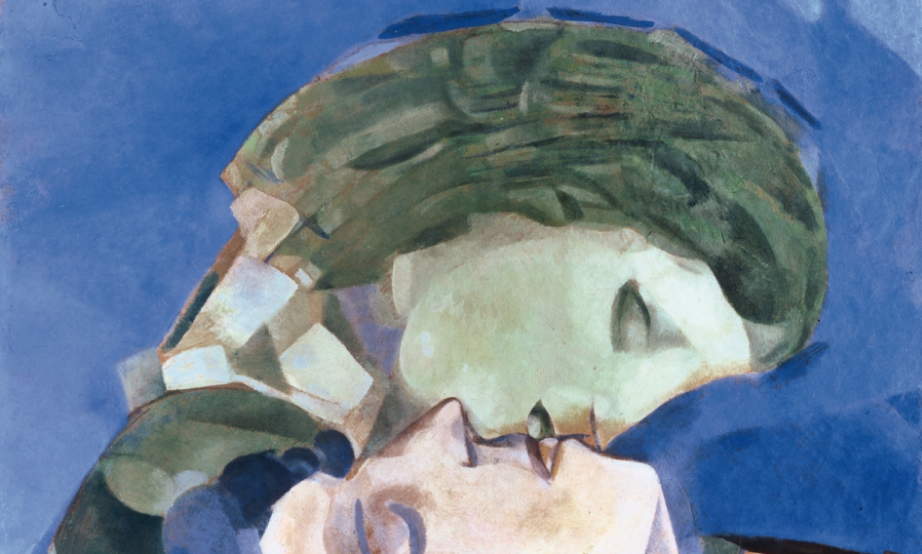 photo: Leopold Museum
The Leopold Museum is a unique treasure that houses hundreds of masterworks of Austrian modern art. Discover one of the most important collections of Egon Schiele and the "Vienna 1900" exhibition.
Additionally, at this wheelchair friendly museum, you can admire numerous graphics as well as treasured handicrafts and original art nouveau.
Mozarthaus Vienna
Address: Domgasse 5, 1010 Wien, Austria
Website: http://www.mozarthausvienna.at/
Visit Mozart's former apartment, where he lived from 1784 to 1787. This is where he wrote many of his greatest compositions such as the famous "Figaro".
This museum guides tourists through the life and work of Wolfgang Amadeus Mozart. Furthermore, you can also enjoy a variety of wonderful concerts performed by brilliant artists.
The museum is fully wheelchair accessible as there are no steps to the exhibition rooms. Meanwhile, their elevator available to make the building accessible throughout.
Accessible Accommodations in Vienna
There is an array of lovely accessible accommodations in Vienna that cater to guests with a disability. From the swankiest hotels downtown with a view to die for, to the quaint cottages or self-catering apartments for a long term or short term rental you will enjoy looking at your holiday rental options.
To help you find the best accessible accommodations in Vienna, Handiscover, a booking website specially designed for people with reduced mobility, creates its own unique classification system. For detail information, you can see how the website work!
Currently, we have so many great accommodations on our website. Here we just give you one example. For more options or personal support, do not hesitate to contact via e-mail: booking@handiscover.com or on the phone: +44 1550 400022 (UK).
1 Lovely Hotel in the Second District of Vienna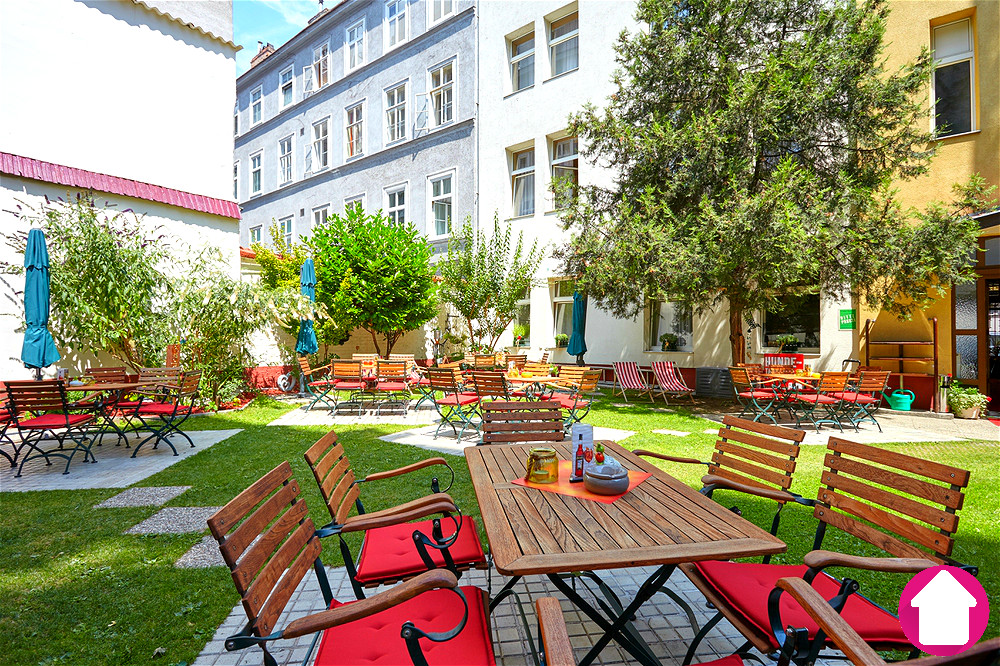 This adorable hotel is definitely a perfect place for you to stay when you have an accessible holiday in beautiful Vienna. It is fully accessible with features like roll-in shower with the chair, toilet with grab rails and one adjustable bed.
It encloses a lovely garden where you could walk around, have a peaceful afternoon tea and enjoy the sunshine.
From the hotel, you can reach the Vienna Exhibition & Congress Center as well as the UNO City easily in 10 to 15 minutes with the underground. What a nice hotel!!
Getting Around Vienna With a Disability-Accessible Transportation
1 bus and streetcars
In Vienna, buses and streetcars have low flooring, making it easier than ever for everyone to travel around Vienna comfortably. For wheelchair users, folding ramps are prepared on the buses. Please note that the overall weight of wheelchairs, passenger and the package cannot reach 250 kg.
Although almost all the buses and streetcars are equipped with the low floor, Line 30 is an exception. If your travel plan includes this line, it is better for you to change to another transport.
2 Subway
Vienna's subway system is wheelchair friendly. Almost all the stations are wheelchair accessible. You can also find "guiding strips" for people with visually impaired in the stations. They can show you the way to elevators. To know more about the accessibility of public transport and tickets information, check Wiener Linien.
3 Car
If you are using a car rental service, there are numerous special accessible parking spots throughout the city to make mobility as easy as possible for those with disabilities.
To rent a wheelchair accessible car, you can go to AVIS. They provide accessible car hire for every driver. Meanwhile, you also need to know some knowledge about dring rules in Austria before hiring a car.
Vienna is a city with rich history and beautiful natural scene. Just prepare a lovely holiday to Vienna to relax now!!
Other Useful Travel Information
Other Stunning Travel Destinations in Europe!!