Cory Lee, Brand Ambassador and Content Manager
Cory was welcomed (once again) to the Handiscover team in September 2020, this time in a more permanent role of Content Manager and Ambassador.
Cory epitomises the truly global team of Handiscover, working remotely from his 'very small town in Georgia, US.' Cory is an experienced and revered travel writer and blogger, having started his own blog in 2013, and gaining more than 60,000 followers.
Cory has impressively travelled to all 7 continents, and has become the leading travel blogger focusing on accessibility before now joining Handiscover.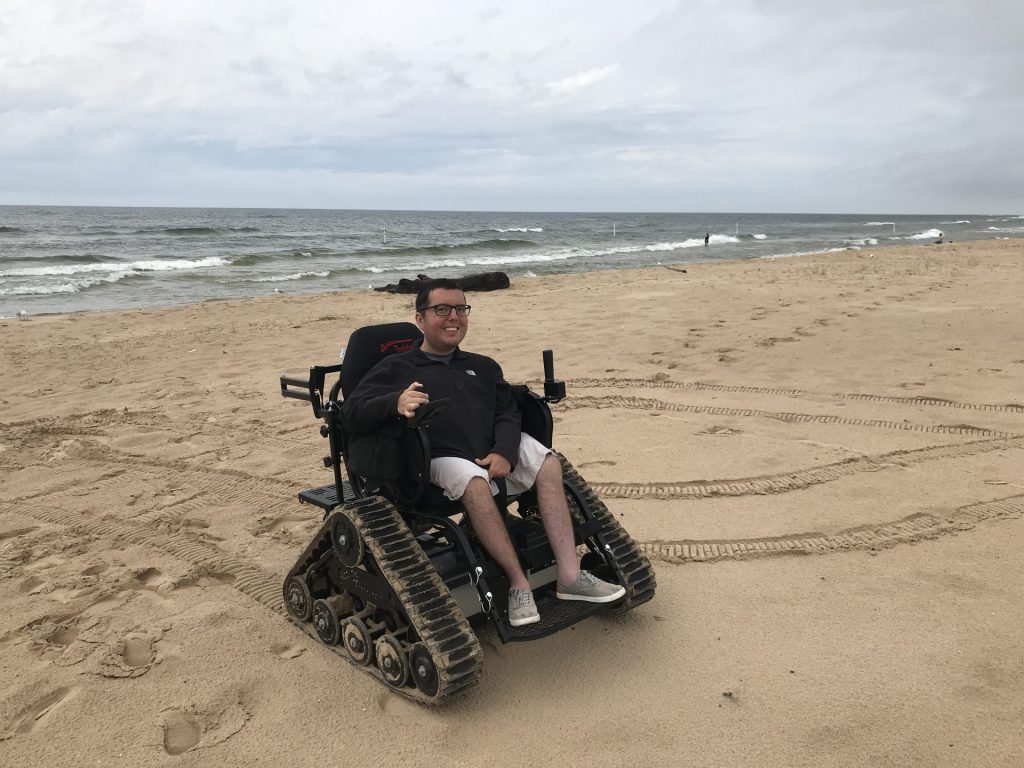 Find out a little more about Cory below.
Firstly, where are you from / where did you grow up?
I am from a very small town in the state of Georgia in the U.S. It's called LaFayette and it has less than 10,000 residents. If I go to any store in LaFayette, I see at least 5-10 people that I know usually due to it being a small community.
What did you study at University / College?
I graduated from the University of West Georgia with my Bachelor of Business Administration degree in Marketing in 2014.
What attracted you initially to working at Handiscover?
I absolutely love that Handiscover makes travel easier for people with disabilities. As a wheelchair user myself, I often have a difficult time finding accessible accommodations and I'll spend hours looking for an accessible property sometimes. The fact that Handiscover makes that whole process so much easier and less time-consuming is incredible!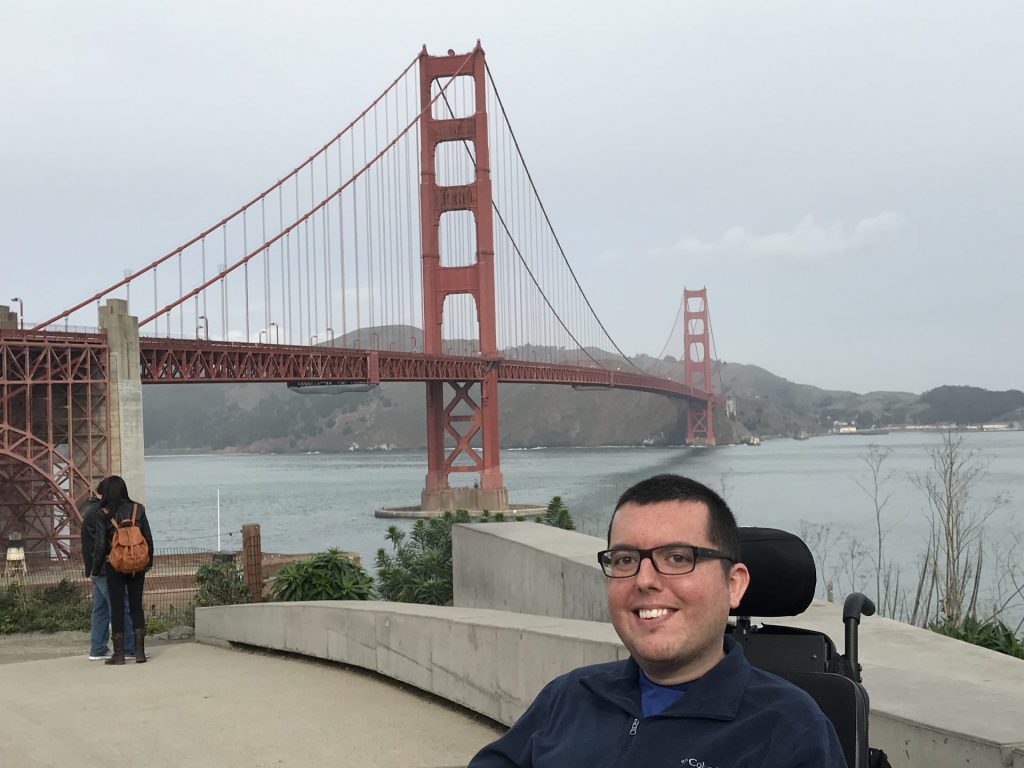 What do you hope to learn from the role in Handiscover?
I'm really excited to learn about what all it takes to run and grow a business like Handiscover. For the past 6.5 years with my own blog, I've been a team of one and I've had to kind of figure everything out as I go. But with Handiscover, I think it's amazing to have a team of dedicated people running it and I look forward to observing and learning from the process. This is going to be a fun journey!
What key skill or attribute do you bring to the Handiscover team?
I feel like social media, specifically Facebook and Instagram, is my specialty. Handiscover certainly has some great content on social media, but I look forward to making it even better and building a larger audience.
What (or who) inspires you?
I am inspired by a number of people. Some that come to mind immediately are Judy Heumann, Samantha Brown, and Sebastien Archambeaud. Judy fought to get the Americans with Disabilities Act passed and she eventually succeeded after a lot of work. Her story is absolutely remarkable and I'm eternally grateful to her. Samantha Brown is a travel show host. I started watching her show "Passport to Europe" when I was about 14 and it inspired me to see the world. She's a wonderful human and if it wasn't for her, I probably would have never gotten in the travel industry.
And lastly, Sebastien is, of course, the founder of Handiscover (and my boss now!). His son has Muscular Dystrophy, so Sebastien saw the issues with finding accessible accommodations and started coming up with a solution. From that, Handiscover was born. I love how Sebastien saw a problem and immediately sought to fix it for all of us with disabilities.
Describe the biggest challenge you've faced, either professionally or personally.
Undoubtedly, the biggest challenge that I have faced professionally is Covid-19. As a travel blogger, the past six months have been rough. The entire travel industry has suffered immensely, but I do believe that travel will bounce back bigger and better than ever. It may take a while, but it'll happen eventually. Until then, I'm just staying focused, determined, and trying to stay safe.
Describe the best holiday or destination you have been on/to, or would like to go on/to.
The best holiday (or vacation, as we Americans call it) that I've been on was this past February. Right before the world went into a global meltdown due to the pandemic, I had the chance to go on a month long cruise across South America and Antarctica. We visited various cities in Argentina, Uruguay, and Chile, but the obvious highlight was the time that we spent in Antarctica. Seeing dozens of whales, hundreds of penguins, seals, and giant icebergs every day truly made it the trip of a lifetime.
If you could learn one new professional skill, what would it be?
I would love to learn how to code. I'm not very technologically savvy, so I'm not sure if I could ever figure it out, but it seems like a great skill to have.
If you could learn one new personal skill (Hobby?), what would it be?
I would really like to become fluent in Spanish. I started taking Spanish classes a few months ago and it's been fun, but I still have a long way to go. Hopefully one day I'll be able to hold a full conversation in Spanish!
If you had to eat one meal everyday for the rest of your life, what would it be?
This is an easy one to answer for me. I'd definitely have to say tacos with guacamole, salsa, and rice on the side. I am a huge fan of Mexican food and could easily eat it every day for the rest of my life.
Check out more of our Employees' stories: