Episode 14: Kam Redlawsk, Artist, Traveller & Wheelchair User
Los Angeles based Artist, Kam Redlawsk, was born in South Korea but was adopted and raised in Michigan since the age of four. A rare muscle-wasting disease called GNEM began taking over Kam's body at the age of 20, however, in hindsight, symptoms began much earlier. Kam went from running and kicking soccer balls to making use of canes, leg braces and now a full-time wheelchair since 2012.
Kam is a self-taught illustrator. She visually portrays her personal experiences with a degenerative muscle-wasting disorder and what it's like to live with a debilitating condition. Kam believes an image can describe what words cannot. Kam is also trained in Automotive Industrial Design. She has been involved in product design, creative branding and art direction, graphic design, non-profit, advocacy and now illustration.
She has designed an array of products ranging from cell phones, toys, electronics, and even contributed to the world's cheapest prosthetic knee joint for third world countries. Through her work, Kam hopes that those with disabilities will see they can still live life and live it big.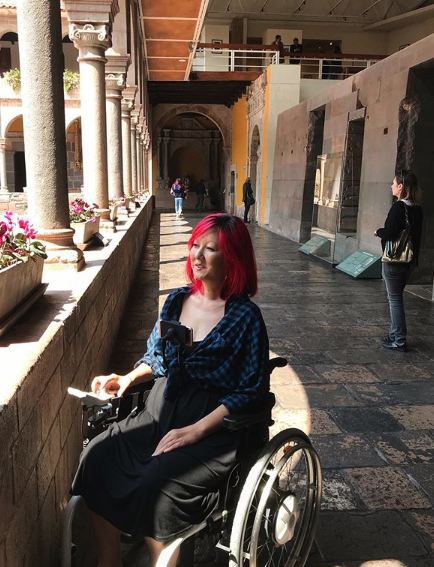 Search where you want to go below and use our code Travel30 to get 30 GBP off your first booking with Handiscover!