You can walk and can handle going up a few stairs.

Maximum of 15 steps (1 floor up) to reach the accommodation or manoeuvre into it.

You can only handle one step at a time.

The accommodation is quite accessible, can suit wheelchair users.

You need a fully accessible accommodation.

Maximum thresholds of 3 cm (1 inch), suits wheelchair users.
Travelling
Handiscover – Descubriendo Madrid accesible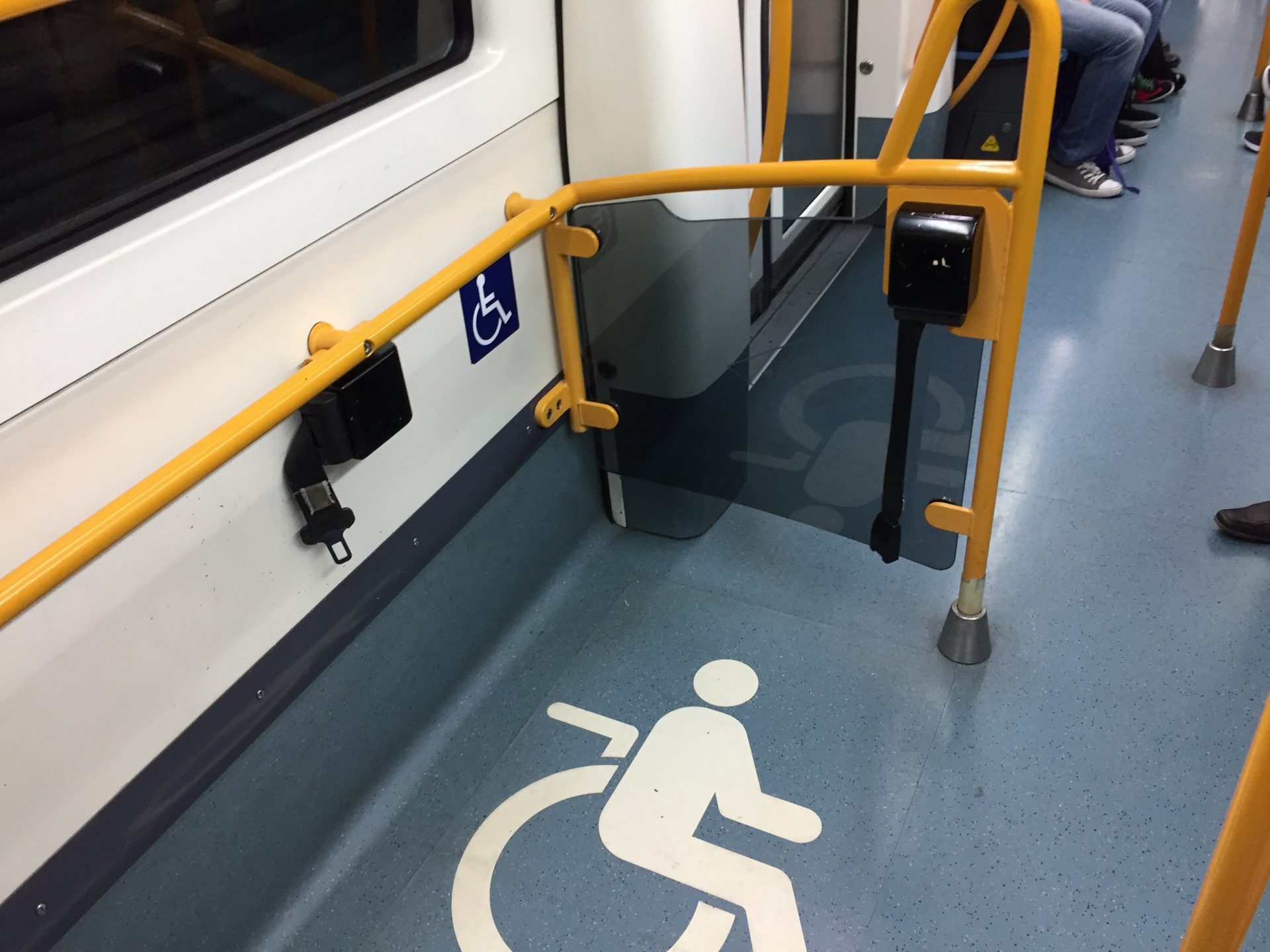 Descubrir Madrid accesible
Evaluación de alojamientos accesibles check en Madrid.
Madrid es un reto cuando se trata de alojamientos accesibles. La ciudad ha hecho bastantes esfuerzos con respecto a la infraestructura y una gran parte de las estaciones de metro son accesibles para las personas en sillas de ruedas gracias a los ascensores tanto en el exterior como en el interior.
En el tubo, hay un espacio especial para eventos reservado a los usuarios de sillas de ruedas, pero los asientos son pocos. Así que si necesitas sentarte, no seas tímido y pídeles a los lugareños que se sienten. Los españoles son muy educados y serviciales.
Viajar por la ciudad es muy agradable con tantos monumentos históricos para echar un vistazo.
¡Pero esta vez todo era negocio para nosotros! Después de algunas buenas reuniones productivas esperamos pronto ser capaces de proporcionar algunas adaptaciones emocionantes que satisfagan nuestros diferentes criterios de movilidad y discapacidad.
¡Compruébalo en los próximos días!
En nuestro camino a Mallorca nos sorprendió positivamente darnos cuenta de que el aeropuerto de Madrid estaba ofreciendo asistencia especial profesional y acceso dedicado para que los usuarios de sillas de ruedas pasen por el control de seguridad, muy apreciado.
/Sebastien y Juan
To keep reading become a member.
Already a member? Login
Over 400 pieces of exclusive content
Tips and advice on Accessible Travel