You can walk and can handle going up a few stairs.

Maximum of 15 steps (1 floor up) to reach the accommodation or manoeuvre into it.

You can only handle one step at a time.

The accommodation is quite accessible, can suit wheelchair users.

You need a fully accessible accommodation.

Maximum thresholds of 3 cm (1 inch), suits wheelchair users.
Destinations de Voyages
Grand voyage à Accessible Nord Espagne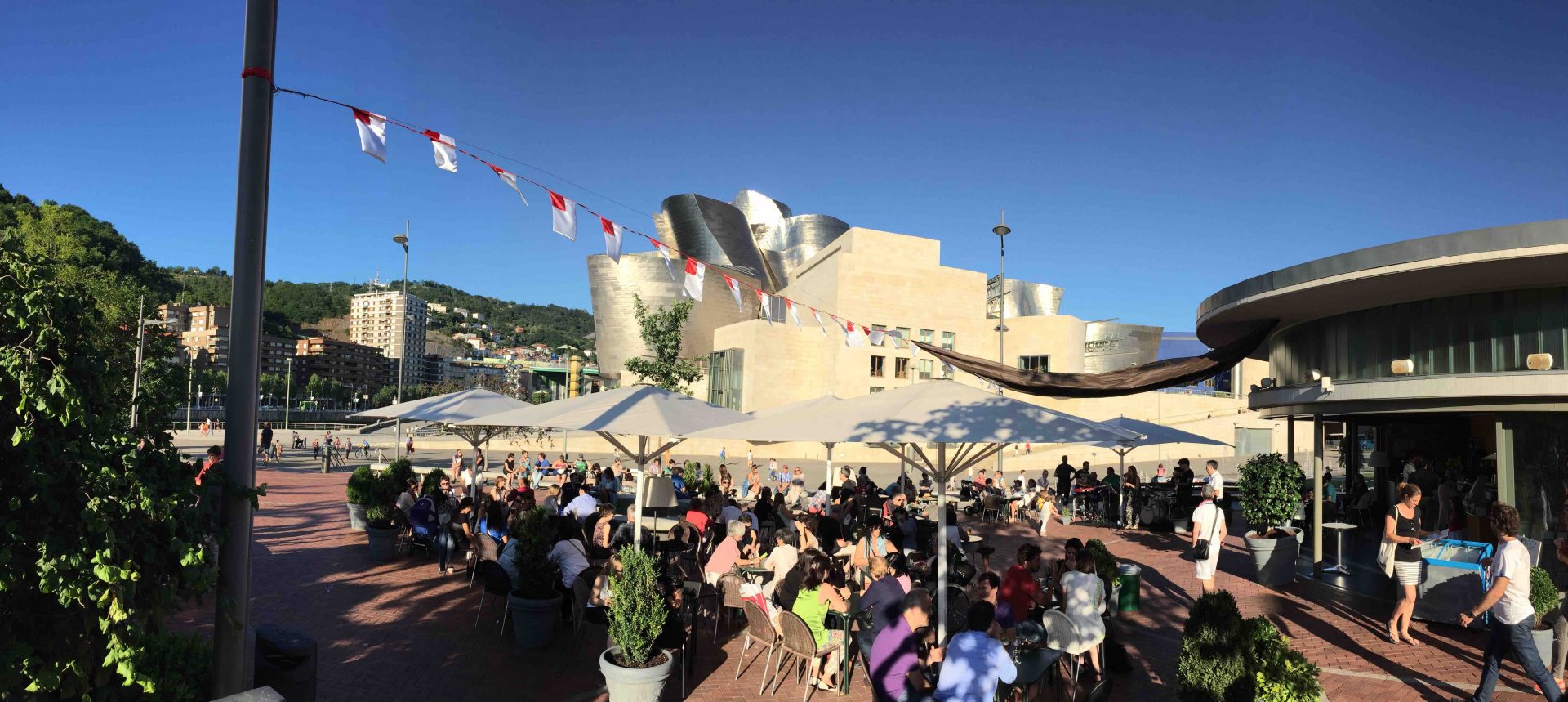 Confirmé, l'Espagne est vraiment une destination fantastique pour nous avec une mobilité limitée. L'Espagne a évidemment fait beaucoup pour améliorer l'accessibilité dans les espaces publics.
Nous avons fait un voyage rapide à travers toute l'Europe pour découvrir l'Espagne du Nord et nous avons passé un moment fantastique, profiter de la vie sur la plage et la bonne nourriture.
Bilbao
Ne manquez pas le musée Guggenheim qui offre un art moderne fantastique et un environnement très accessible avec un traitement VIP pour les utilisateurs de fauteuils roulants, ascenseurs, toilettes dédiées, etc. Profitez de la vie de jour et de nuit le long de la rivière, avec de nombreux bars à tapas et restaurants entourés d'art moderne.
Zarautz
Cette ville d'été sait aussi pour le surf est très agréable pour profiter de la vie sur la plage. Le front de mer est très agréable avec de grandes glaces, de beaux bars et restaurants et plusieurs accès facile à la plage. Les Espagnols sont également toujours si utile tirant ou poussant un fauteuil roulant dans le sable, rend la vie tellement plus facile.
San Sebastian
Est-ce qu'on l'appelle tapas paradis ? La qualité de la nourriture est tout simplement incroyable, avec des tapas et une cuisine basque pour les budgets. Trouvez de minuscules restaurants authentiques dans la vieille ville ou une brasserie super chic ou des restaurants de classe mondiale avec des étoiles Michelin. La partie la plus difficile est d'obtenir l'utilisation d'avoir des tapas à 19-8 h quand vous êtes affamé après une journée complète d'activités, en attente d'un bon dîner espagnol à 21-10 h!
To keep reading become a member.
Already a member? Login
Over 400 pieces of exclusive content
Tips and advice on Accessible Travel