You can walk and can handle going up a few stairs.

Maximum of 15 steps (1 floor up) to reach the accommodation or manoeuvre into it.

You can only handle one step at a time.

The accommodation is quite accessible, can suit wheelchair users.

You need a fully accessible accommodation.

Maximum thresholds of 3 cm (1 inch), suits wheelchair users.
Destinations de Voyages
Handiscover – Découverte accessible de Madrid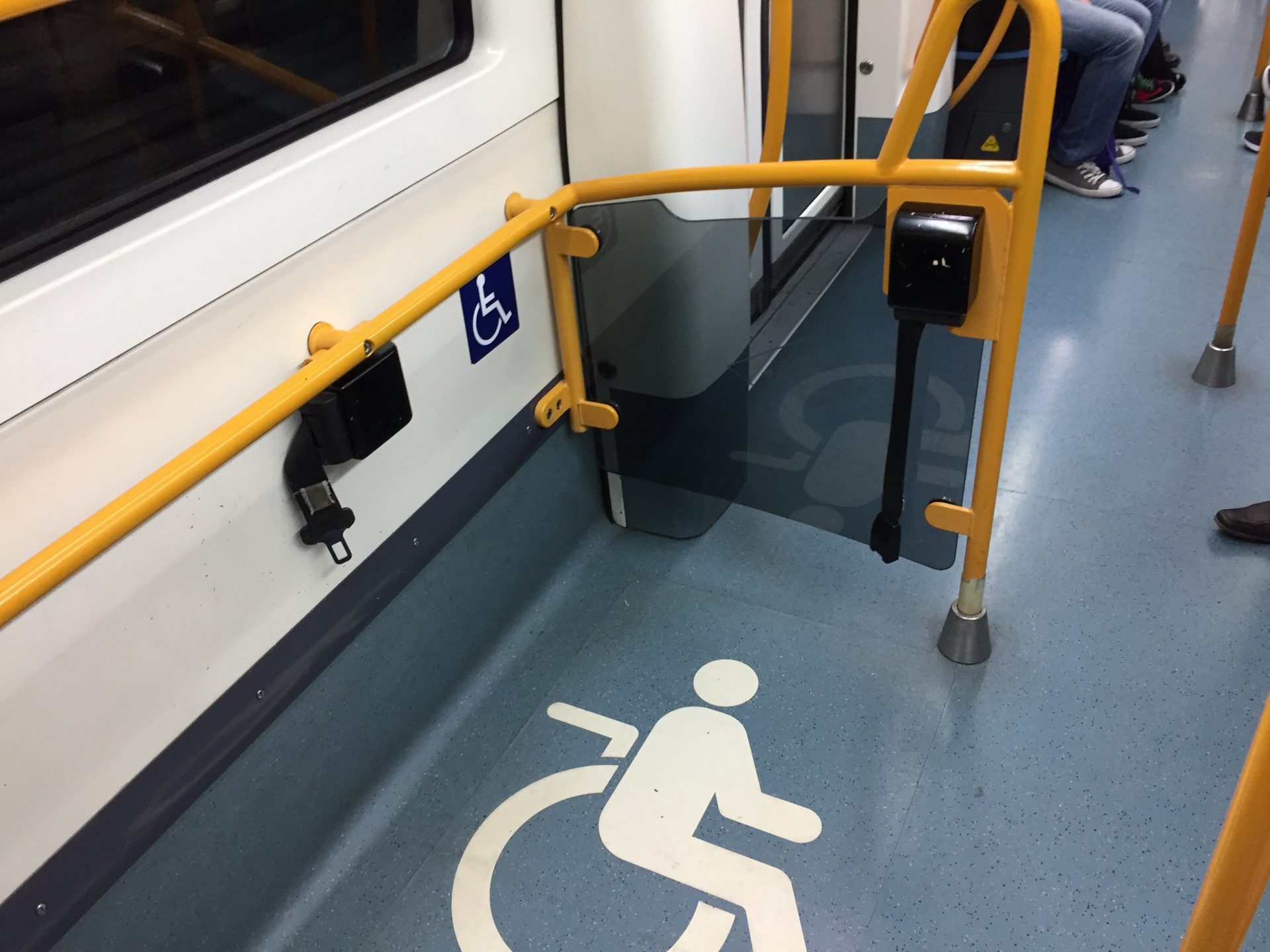 Découverte accessible de Madrid
Évaluation de l'enregistrement d'hébergement accessible à Madrid.
Madrid est un défi quand il s'agit d'hébergement accessible. La ville a fait pas mal d'efforts en ce qui concerne l'infrastructure et tout à fait une part de descente des stations de métro sont accessibles aux personnes en fauteuil roulant grâce à des ascenseurs à l'extérieur et à l'intérieur.
Dans le tube, il ya un espace spécial événement réservé aux utilisateurs de fauteuils roulants, mais les sièges sont peu nombreux. Donc, si vous avez besoin d'avoir un siège, ne soyez pas timide et demandez aux habitants pour un siège. Les Espagnols sont vraiment super poli et serviable.
Voyager dans la ville est vraiment agréable avec tant de monuments historiques à vérifier.
Mais cette fois, c'était toutes les affaires pour nous! Après quelques bonnes réunions productives, nous espérons bientôt être en mesure de fournir des logements passionnants répondant à nos différents critères de mobilité et de handicap.
Découvrez-le dans les prochains jours!
Sur notre chemin vers Majorque, nous avons été positivement surpris de réaliser que l'aéroport de Madrid offrait une assistance spéciale professionnelle et un accès dédié pour les utilisateurs de fauteuils roulants de passer par le contrôle de sécurité, très apprécié.
/Sébastien et Juan
To keep reading become a member.
Already a member? Login
Over 400 pieces of exclusive content
Tips and advice on Accessible Travel