You can walk and can handle going up a few stairs.

Maximum of 15 steps (1 floor up) to reach the accommodation or manoeuvre into it.

You can only handle one step at a time.

The accommodation is quite accessible, can suit wheelchair users.

You need a fully accessible accommodation.

Maximum thresholds of 3 cm (1 inch), suits wheelchair users.
Travel Destinations
3 Accessible Christmas Markets That Will Spark Your Holiday Spirit – Handiscover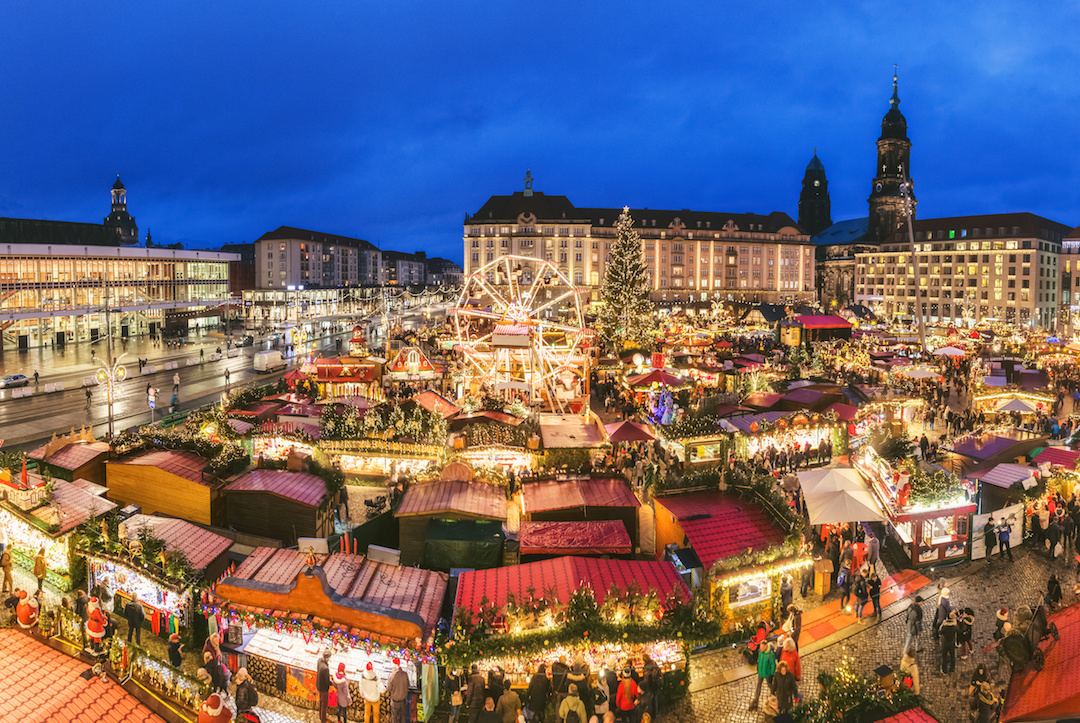 3 Accessible Christmas Markets That Will Spark Your Holiday Spirit
The Christmas market is an old holiday tradition in Europe. The best part: most markets are wheelchair friendly for everyone to enjoy the festivities. Here are 3 of our top accessible European Christmas markets with handpicked holiday accommodations nearby, best for disabled people.
Winter Wonderland in London
London offers plenty of accessible things to do during a winter holiday. The city boasts with several Christmas markets that each has something for everyone; however, the Winter Wonderland in Hyde Park is one of the classics.
Don't forget to check out our guide on Wheelchair Accessible London for useful tips on how to get around during your stay in the city and the 10 Best Disabled Accommodations in London for some best accessible places to stay.
What to see
Winter Wonderland Christmas market is located by one of the entrances to Hyde Park. The market is a fun mingling spot for tourists and Londoners of all ages.
Get ready for a spectacular setting with views of the illuminated park and surrounding city. While Wonderland offers many traditional Christmas features such as hot chocolate, warm fire pits and Christmas concerts, it also offers plenty out of the ordinary.
How about the ice bar where everything is made of ice? Sip some cocktails or take an ice sculpture workshop before warming up in the Christmas-themed comedy club.
"Practice your Yuletide hits! The market is famous for the Christmas karaoke that is sure to add to the festive atmosphere."
What to taste
With over 150 shopping vendors in the market, there's plenty of goods and food to explore. Choose from treats like Bratwurst and flame-grilled chicken or quench your thirst with a traditional German beer or mulled wine.
If you want to unwind, visit the after-ski inspired Bavarian village. The huts are made of rustic woods and decorated with festive lights to give you the authentic Alpine experience.
The village has its own restaurant, bar and outdoor seating where you can be served some great traditional treats and listen to live music. Apart from traditional Christmas food, enjoy a baked pizza straight from the oven and singalong with the DJ all night long.
Where to live: Accessible accommodation in London
At Handiscover, we have prepared a variety of disability-friendly holiday accommodations that will make you comfortable in your stay in London. Choose from features that fit your mobility. Here is an example of our accessible accommodation for you.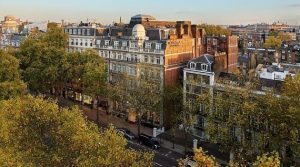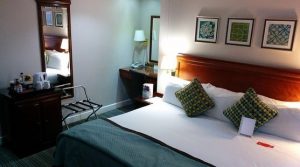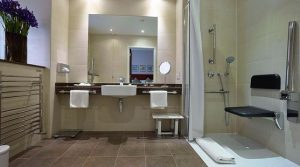 Here is a Fully Accessible hotel that is centrally located in Knightsbridge at walking distance or a quick ride from Hyde Park. The hotel offers smartly designed rooms with modern furnishings and has two accessible rooms for wheelchair users. And by booking with Handiscover, those wheelchair accessible rooms will be surely secured for you. The rooms and along with other hotel facilities, including the restaurant, bar, lifts and ground floor public toilets, are fully DDA-compliant and accessible to wheelchair users to make sure everyone can enjoy their stay at the hotel.
For more accessible accommodations in London, click here, or click the picture below!
Venice Christmas Market in Italy
Venice has a long tradition of Christmas markets. In December, Venice comes alive with twinkling lights and festive decorations over the city canals.
With a little planning, the city can be a truly amazing and disability-friendly Christmas experience for all visitors. Don't forget to have a look in our guide Wheelchair accessible Venice for useful information on how to get around during your stay.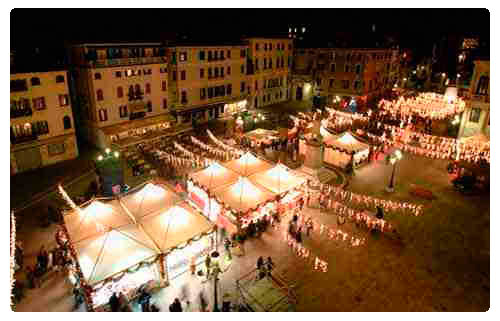 What to see
One of the most popular markets is located on the city square of Campo Santo Stefano. Three weeks before Christmas, Campo Santo Stefano is transformed into a picturesque Christmas Village. The market is loved by Venetians and tourists alike for the unique ornaments and great Italian food.
The market offers a wide range of local craftsmanship and handmade goods. Marvel over exquisite Murano glass souvenirs or find your favourite carnival mask. The air is full of cheerful Christmas music and live concerts that are sure to get you in a festive spirit.
"With the historical buildings of Venice as a backdrop, this market is a unique holiday attraction for all senses."
What to taste
The village's little wooden cabins offer local delicacies from the nearby regions. Enjoy treats such as locally produced olive oils, biscotti and candied chestnuts.
For the sweet tooth, there's plenty to make your mouth water! Try freshly made pastries, delicious creamy nougats, white truffles and of course the traditional Italian Christmas favourite, Panetone.
Where to live: Accessible accommodation in Venice
Handiscover will help you find the right accommodation for you. Book one of our disability-friendly vacation rentals in Venice and choose from features that fit your mobility. Here is an example of our accessible holiday accommodations.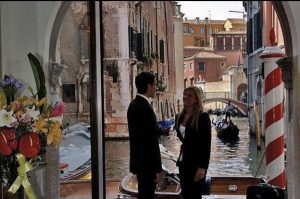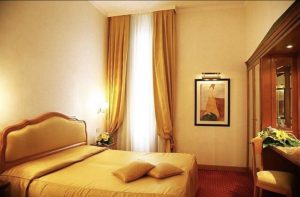 The Fully Accessible hotel is a 17th-century palazzo just 50 meters from St Mark's Square and the Doge Palace. The location makes it easy to explore the city and water taxis are offered on the doorstep. The hotel is disability-friendly and offers two rooms with fully accessible bathrooms. The rooms each have their spectacular view that will give you the authentic Venetian experience. By booking with Handiscover, the accessible rooms can be surely secured for you.
For more accessible accommodations in Venice, click here.
The Christmas Fair in Split, Croatia
With its coastal towns and medieval buildings, Split is a stunning travel destination in winter. The annual Christmas Fair is the second largest market in the country and adds to the cheerful, laid-back atmosphere of the city.
The city offers many accessible attractions and offers multiple areas of wheelchair friendly access. Be sure to check out our guide to an accessible holiday in Split for useful tips on how to get around the city during your stay.
What to see
The Split Christmas fair is popular among both visitors and locals. During December the city is full of little wooden houses where you can explore local souvenirs, hand-crafted jewellery and decorations.
The tradition of putting up Christmas markets is relatively new in Croatia and less commercial. This means that you can enjoy authentic, homemade Croatian goods, wine and food on your visit to the Split Christmas fair.
What to taste
A new addition to the fair is the little cottages on the boardwalk of Riva. It's beautifully located right by the riverfront and offers mouth-watering delights for the hungry visitors. Try the traditional codfish or grilled sausage with sour cabbage.
"As a desert, taste the sweet fried Fritule, a favourite of the locals and one of many traditional Croatian pastries offered at the market."
The Fair boasts a rich musical programme from the main stage throughout the season. From national folk dance to local rock bands and pop music, there is something for everyone to sing along to.
Where to live: Accessible accommodation in Split
Whether you prefer a luxury apartment or a modern hotel, we have a disability-friendly holiday accommodation that will make you comfortable on your stay in Split. Here is an example of our accessible accommodation for you.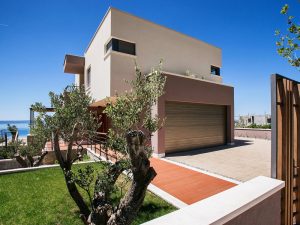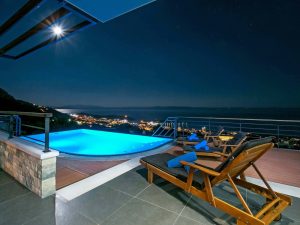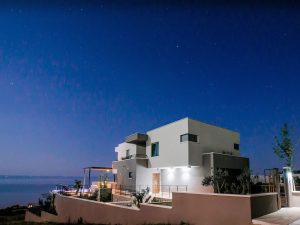 What's better than to enjoy the sparkling city lights from above? This beautiful furnished Villa in Makarska, only 1-hour drive from Split, offers moderate accessibility inside and outside the property. Wake up to a spectacular, crisp winter view of the city and sea. You'll find a fully equipped kitchen, four bedrooms and four bathrooms. The villa is ideally located near a beach with a private pool.
For more accessible accommodations in Split, click here, or click the picture below!
Have we missed your top Christmas pick?
Check out our guide on 7 of the Best Christmas Markets in Europe for Wheelchair Users for more tips on magical and accessible Christmas Markets!
About the Author:
Emma is a freelance writer and road trip enthusiast. Through her work, she hopes to inspire more people to enjoy the world on their own terms.
To keep reading become a member.
Already a member? Login
Over 400 pieces of exclusive content
Tips and advice on Accessible Travel