You can walk and can handle going up a few stairs.

Maximum of 15 steps (1 floor up) to reach the accommodation or manoeuvre into it.

You can only handle one step at a time.

The accommodation is quite accessible, can suit wheelchair users.

You need a fully accessible accommodation.

Maximum thresholds of 3 cm (1 inch), suits wheelchair users.
Podcast
Podcast: Defying The Odds Of Wheelchair Travel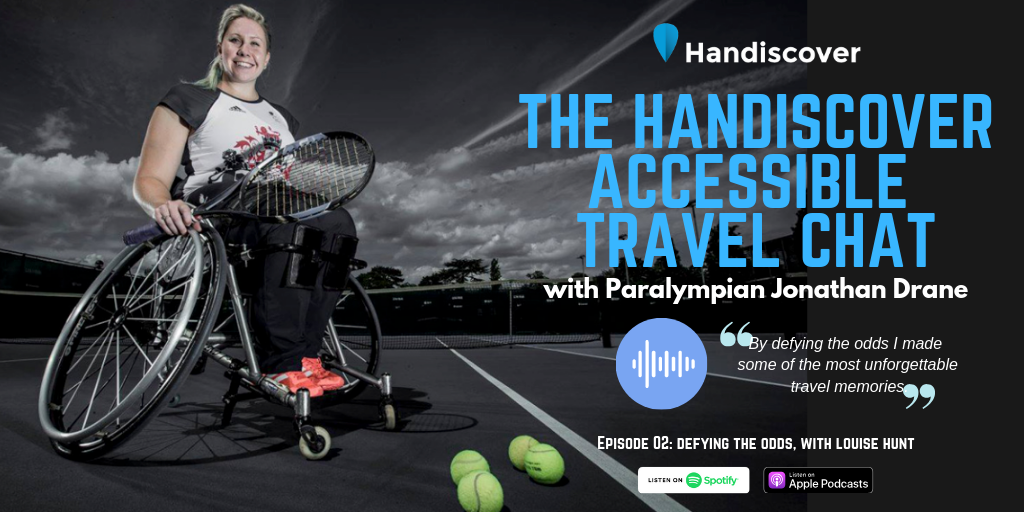 Podcast Episode 02: Defying The Odds, with Louise Hunt
Louise Hunt is a British Paralympic tennis player, athlete mentor, motivational speaker and wheelchair user. Louise was born with a disability called Spina Bifida which is an incomplete closing of the backbone and membranes around the spinal cord which results in little movement in her lower limbs. Louise has been in a wheelchair for her entire life.
Passion Leads To A Career
At the age of 5 Louise began participating in many sports, swimming, basketball, fencing and she also had keen interests in Wheelchair Tennis. She soon realised that this was her real passion. Louise competed in her first Paralympic Games in London in 2012 which has always been a dream of hers. Louise also competed in the 2016 Rio Paralympic Games, qualifying at her highest ever ranking to date of number 10 in the World.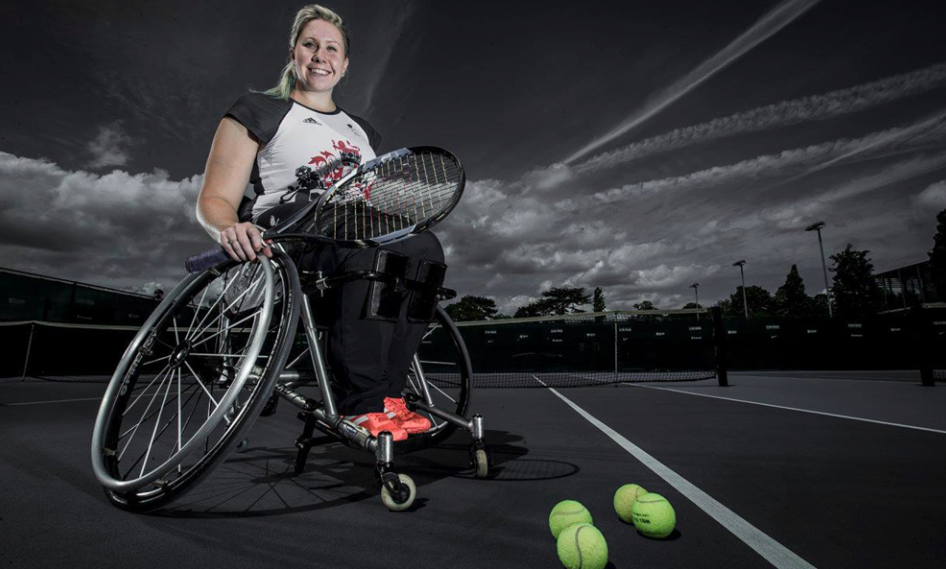 Alongside her sporting career, Louise also works as an athlete mentor and motivational speaker, sharing her stories and experiences with many different people, and encouraging other wheelchair users to fulfil their potential and follow their dreams.
Travel Experiences
From visiting unique and exotic places such as Brazil and Australia Louise believes that travel is an extremely valuable form of education and that the opportunity to experience and learn from her travels have shaped her life. She believes that the opportunities to grow, learn and discover are endless. Not only that, but the amount of people that she has met from different walks of life and the relationships formed from these experiences is what makes travelling so valuable.
Louise is more spontaneous when it comes to travelling. Although, as a wheelchair user, she believes it's important to pre-plan before a trip, she usually likes to her finalise her arrangements when she arrives at her destination. However, there are things that you can't leave to the last minute. Louise advises wheelchair users to book assistance in advance in terms of flights and other forms of transport. Louise can't walk at all, therefore, she requires help when getting to her seat in a plane and she also requires hotels with full wheelchair accessibility. However, things don't always go your way and the best advice to plan for a trip is to expect for problems to arise. From her own experiences, Louise knows that although it may be difficult and frustrating, there is always a way to get around these obstacles.
"By defying the odds I made some of the most unforgettable travel memories."
One of Louise's most unforgettable experiences was when she visited the Great Wall of China. As the Wall is not wheelchair accessible, everyone was telling her that she wouldn't be able to make it to the top. However, by finding the spot with the least amount of stairs and with the help of some tourists she was able to defy the odds and get to the top of the Wall. By defying the odds of what people expected of her, Louise was able to experience one of her most unforgettable moments in her life.
Search where you want to go below and use our code Travel30 to get 30 GBP off your first booking with Handiscover!
To keep reading become a member.
Already a member? Login
Over 400 pieces of exclusive content
Tips and advice on Accessible Travel