You can walk and can handle going up a few stairs.

Maximum of 15 steps (1 floor up) to reach the accommodation or manoeuvre into it.

You can only handle one step at a time.

The accommodation is quite accessible, can suit wheelchair users.

You need a fully accessible accommodation.

Maximum thresholds of 3 cm (1 inch), suits wheelchair users.
7 Experiences to Enjoy this Fall as a Wheelchair User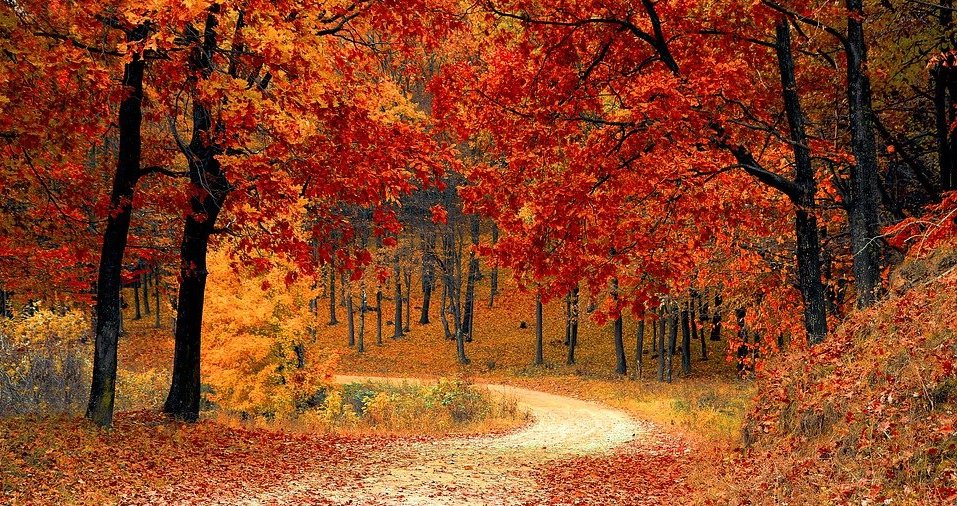 Fall is a wonderful time to get outside and experience the change in the season, as fall is often a time when the temperatures begin to cool and the leaves change from green to yellows, reds, and browns. Fall experiences give everyone space to have new adventures, from venturing outdoors for pumpkin picking, camping, and watching the sunset, to indoor activities like cooking soup, decorating to reflect the holidays, and enjoying warm beverages. These 7 experiences to enjoy this fall are wheelchair accessible and perfect entertainment for the whole family.
Experiences to enjoy this fall
1: Pick a pumpkin at the pumpkin patch
A classic fall activity is picking a pumpkin at the pumpkin patch. Getting outside to enjoy the crisp air, see the trees changing, and finding the perfect pumpkin for your outdoor decor, crafty project, carving, or even making soup, can make for a great day at the pumpkin patch.
Visiting your local pumpkin patch is a wheelchair accessible activity because many farms, gardens, and pick your own patches, often have flat grass or gravel to provide access to the public. It's a good idea to look up the location beforehand to get an idea of their specific picking process, from needing to go into the field to choose your own pumpkin, to having pumpkins more accessible near the central activities.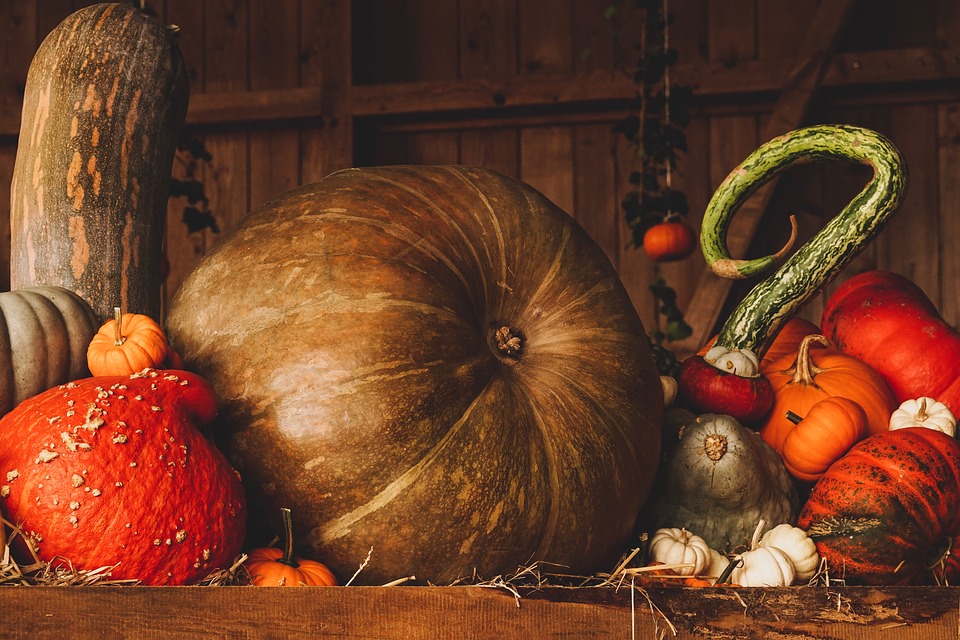 2: Spend a weekend camping
Another fun activity during the fall is spending a weekend camping. Camping, whether you choose to sleep in a tent, camper, or cabin, is a nice way to get out of the house, away from the busy daily life most people lead, and take some time to reconnect with nature. Spending time outdoors, even if it's just to relax in the forest or read a book on the deck of a cabin, can be a great way to pause and truly enjoy the fall season.
Weekend camping is definitely wheelchair accessible, it's just a matter of choosing a location that offers wheelchair access. Camping as a wheelchair user may mean you need paved pathways for hiking to tent camp, or finding a cabin in your area to rent for the weekend with first floor access.
3: Cook an autumn soup recipe
For some cozy fall fun inside, try cooking an autumn soup recipe. This is a fun way to enjoy seasonal vegetables, learn a new meal option, and the perfect way to get the whole house to smell like warming herbs and spices. Popular autumn soups include squash, pumpkin, wild rice, or minestrone, but don't forget the traditional chicken noodle as well. Autumn soup recipes can be adjusted or chosen based on dietary preferences, there's something for everyone.
Cooking is a great wheelchair accessible activity that you can do in your own home. Spending some time focusing on the recipe and falling into the rhythmic chopping, stirring, and blending can be a great way to enjoy the fall season with a cozy afternoon activity.
4: Watch an autumnal sunset
Not all fall activities have to take an entire day or afternoon, some can just be a few minutes to an hour of enjoying the fall atmosphere in your neighborhood. Watching an autumnal sunset is a fun way to enjoy the season, as the weather is probably cooler in the evening and the sun is setting earlier than it did in the summer. Spending a few minutes enjoying the breeze and the last rays of the day with a seasonal beverage can be such a nice way to end the day or the week.
Watching an autumnal sunset is definitely a wheelchair accessible activity because all you need is a western facing window or spot outside and some time. This is an activity that can take a few minutes, or with a little research and patience, can last the whole time the sun sets into dusk. For a better view, there's always the option of driving to a great vista in your neighborhood for taking pictures and really capturing the moment.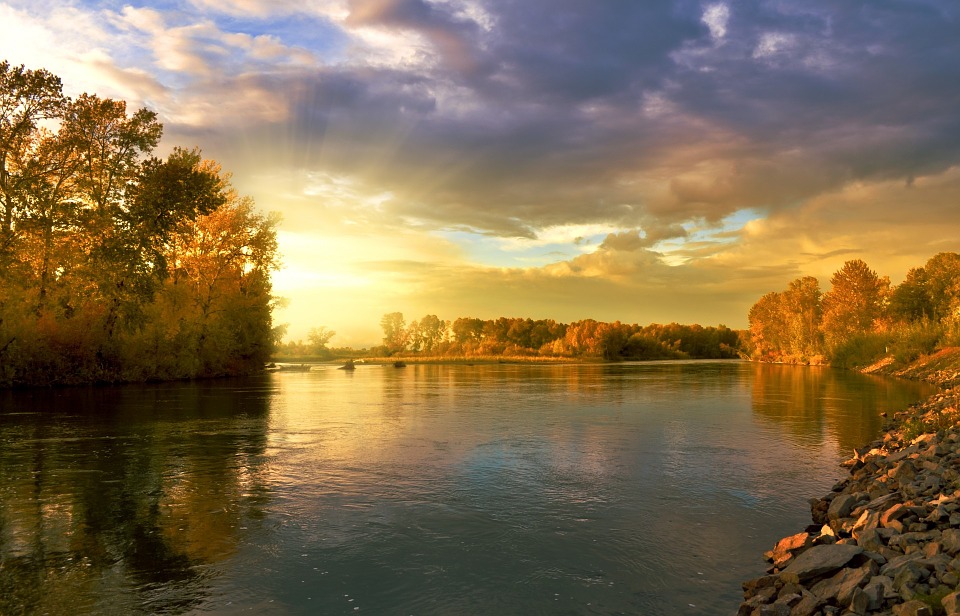 5: Add seasonal decor to your home
For some people the fall weather and the approaching season is the perfect time to start decorating their home with seasonal decor. This is a fun way to celebrate the new season and can be interpreted any way you like, from the traditional leaves and pumpkins, to specific festivities or holidays like Halloween or Thanksgiving. Seasonal decor is a fun way to change up your living space, even something as simple as adding a blanket and pillows, a scented candle, or tablecloth can make a big difference.
Decorating your home is very wheelchair accessible, giving you the opportunity to continue to customize your space and reflect what you like or how you celebrate. Choosing to decorate also makes it fun to spruce up the house and visit places that may not get as much love, like a corner of the dining room, the mantle, a window sill, or your front door.
6: Try your hand at bird watching
Along with cooler weather, the fall season can often bring new birds to your area. Bird watching is a simple activity that entails sitting quietly and watching the bushes, trees, and grass for different bird species. With the use of a bird guide or bird identification websites, you can learn more about the local bird population. If you'd like to add an extra step, try installing a bird feeder in your yard. This can draw more species and add some color and surprise to your days.
Bird watching is a wheelchair accessible activity that can be done at home from any window or outdoor space. It can also be a fun introduction into your local hiking trails, as you can set your own pace and wander slowly so you don't miss any unique birds in the trees or along the path.
7: Enjoy a fall beverage during a scenic drive
Lastly, a very popular experience to enjoy in the fall is a warm fall beverage. There are so many seasonal beverages, either from commercial coffee houses or at the grocery store, or even your own unique blend of tea or coffee. To take this activity to the next level, try enjoying your beverage while taking a scenic drive. This is a fun way to take in the changing leaves, see the changes around your neighborhood, or just enjoy the fresh air.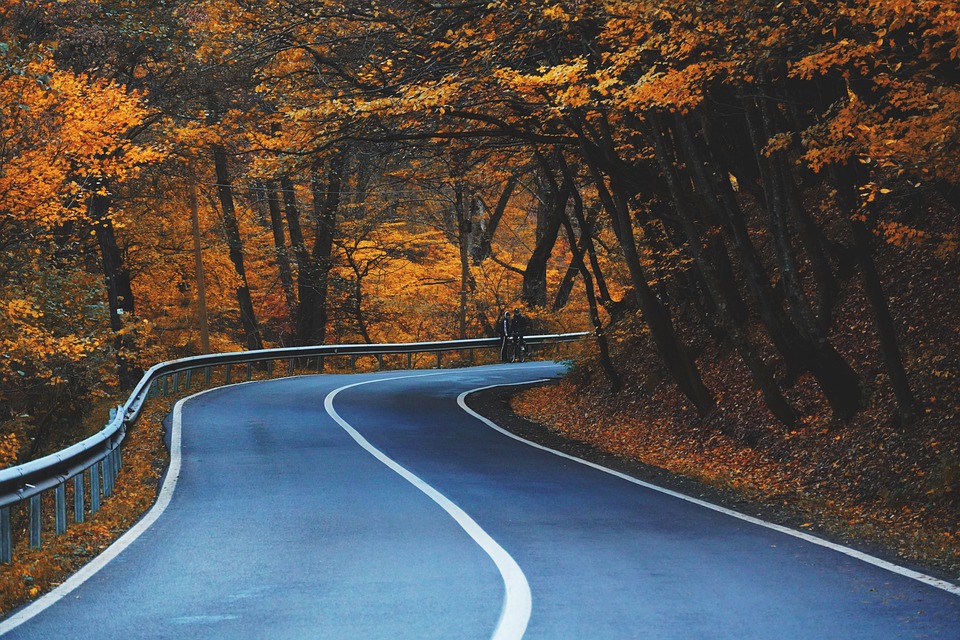 There are so many fun, wheelchair accessible activities and experiences to enjoy this fall, from picking up a new beverage, to visiting the pumpkin patch, camping over a long weekend, or taking time to see the sun set. The fall is a transitional time and getting an opportunity to spend a few minutes reflecting and enjoying the change can be a great way to welcome the new season.
Check out more of our blog posts!
About the Author:
Cory Lee is a wheelchair user, travel addict, and accessible travel writer. On his blog, Curb Free with Cory Lee, he hopes to inspire others to roll out of their comfort zones and see all the beauty our world has to offer.
To keep reading become a member.
Already a member? Login
Over 400 pieces of exclusive content
Tips and advice on Accessible Travel