You can walk and can handle going up a few stairs.

Maximum of 15 steps (1 floor up) to reach the accommodation or manoeuvre into it.

You can only handle one step at a time.

The accommodation is quite accessible, can suit wheelchair users.

You need a fully accessible accommodation.

Maximum thresholds of 3 cm (1 inch), suits wheelchair users.
The Urban Experience
An Accessible Guide to Amsterdam: What to See and How to Get Around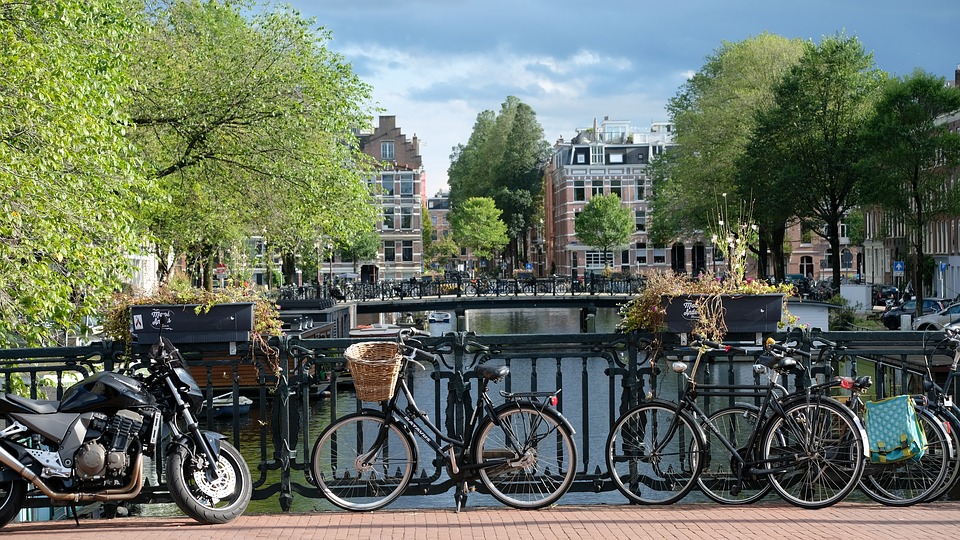 Wheelchair Accessible Amsterdam
The idyllic city of Amsterdam, with its numerous bridges and canals, can certainly be enjoyed by visitors in wheelchairs. Wheelchair accessible Amsterdam is very flat compared to most European cities, with few hills or slopes. However, it does have many cobblestone streets, and some restaurants and shops have stairs at the entrances.
Unfortunately, Amsterdam's most famous attraction, the Anne Frank House, has many stairs and no elevator, which prevents access to the building's Secret Annex. Still, with some additional planning, you will certainly be able to enjoy much of this beautiful city.
Just type where you would like to go and we'll give you the best options for accessible accommodations in that area!
The 4 Best Things to Do and See
1 Sail the Famous Canals
Amsterdam features a cruise port that is only about a mile away from the train station, where you can go for a canal boat tour. It must be one of the most exciting and memorable ways to enjoy the city's views. It is also grateful that they provide accessible boats for disabled people. Each of the boats has a ramp leading to an electric lift, which lowers you into the vessel. During the tour, you will learn some of the city's fascinating history and will view famous sights such as the Anne Frank House, the North Church, and the 7 Bridge View.
2 Check out the Van Gogh Museum
If you are a fan of Vincent Van Gogh's work, be sure to stop by this museum. It contains many of the artist's famous works and plenty of information about his life story. Some of the works on display here are Sunflowers, The Potato Eaters, and Self-Portrait as a Painter. The museum is completely wheelchair accessible, with a wide entrance, spacious walkways and elevators, and accessible restrooms. If you bring a companion with you, he or she can visit the museum free of charge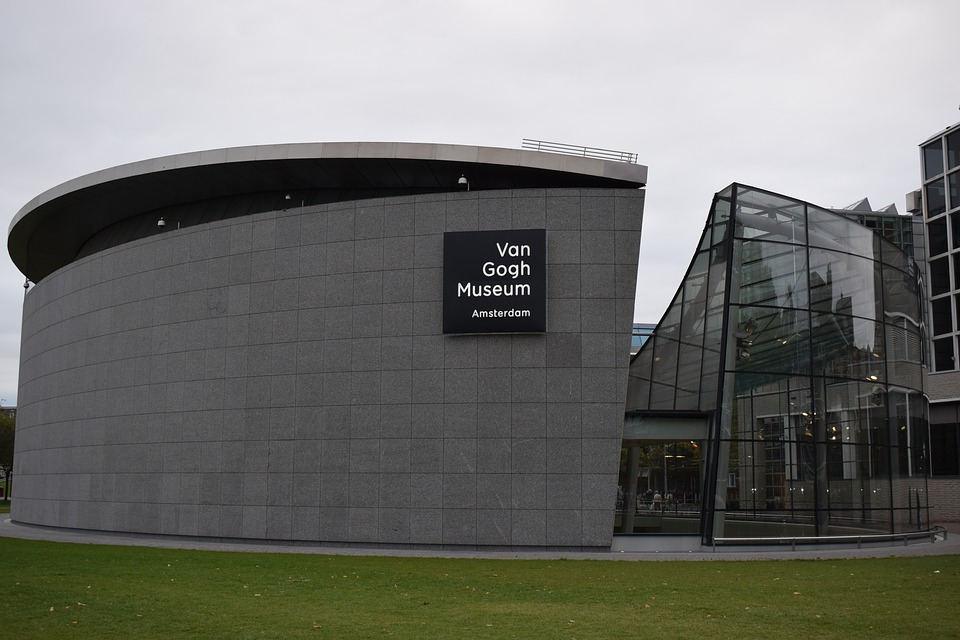 3 Visit the National Maritime Museum
The Maritime Museum is by the old city harbour, in a building that dates from 1656. It underwent renovations in 2011 and is now a modern museum that houses a replica of the "Amsterdam". That is a sailing ship of the Dutch East India Company. Visitors can go inside the ship, and it is wide enough to accommodate a wheelchair. You will likely be amazed at how small the ship is, given that it housed a crew of 350! The museum is accessible, and elevators are available on all floors.
4 Enjoy The Heineken Experience
You won't want to miss The Heineken Experience, especially if you are a beer lover! Amsterdam's historic Heineken Brewery was built in 1867, and in 1991 it was converted to a visitors' centre. When you visit the brewery, you can go on a self-guided tour of the Heineken museum, discover how the brewing process works and sample the beer. The tour extends over four floors and features elevators and electronic lifts so wheelchair users can enjoy the full experience. When you buy your ticket, you will be given a map of the venue's accessible route. This is one of wheelchair accessible Amsterdam's most popular attractions.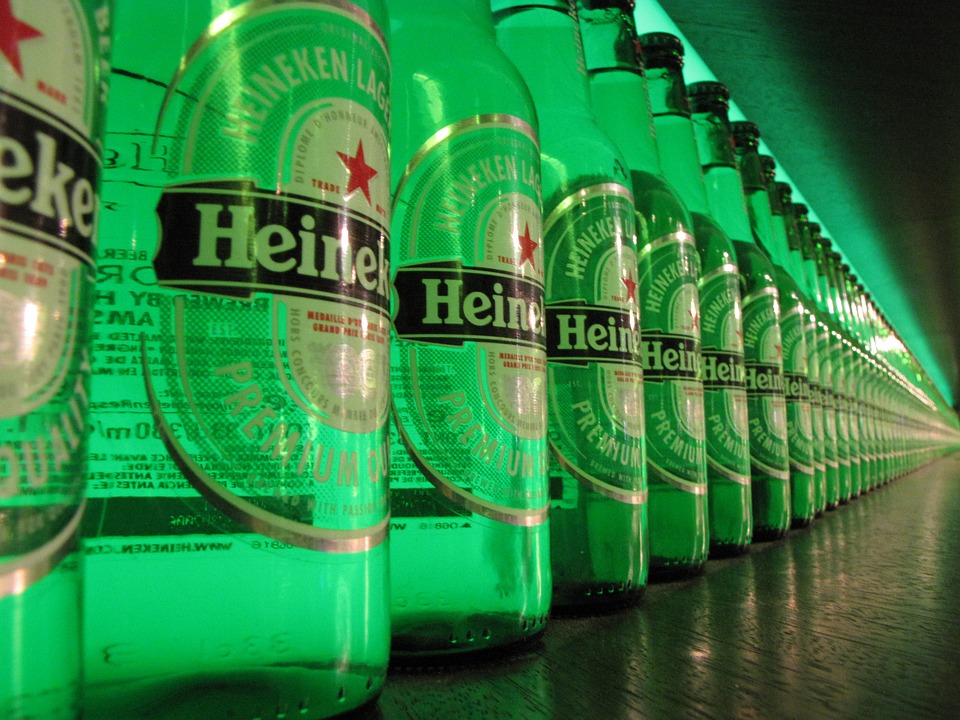 Getting Around Amsterdam as a Wheelchair User
The main problem with Amsterdam is the many cobblestone streets, some of which are rough and make for a very difficult and bumpy ride. Many of the city bridges are wheelchair accessible, however, some of them do have steps and steep inclines.
While there are accessible buses in Amsterdam, they, unfortunately, don't go far into the city centre and may not be that helpful.
The good news is that Amsterdam has a tram system that is largely accessible and will transport you around the city centre. They have many updated trams that feature wheelchair friendly doors and ramps at the middle entrances. However, the accessibility of the tram stations does vary. Some of the stations have a raised platform so they are level with the tram, but other stations require riders to step up or down onto the tram. You'll want to research your planned stops in advance to make sure they have a platform.
It is also exciting that Eurostar has launched a new service from London to Amsterdam. The trains have wheelchair space. You can take trains directly from London to Amsterdam twice daily. The price of the direct train is from £35 one way. For more detailed information, you can check their website.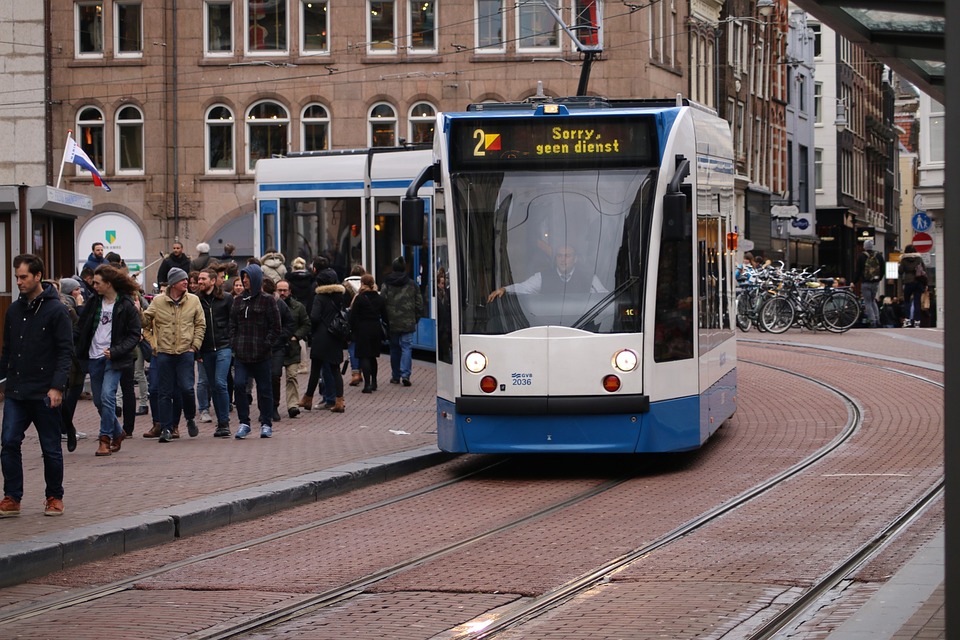 Best Accessible Accommodations in Amsterdam
Besides the transportation, experience Amsterdam as a local would when you also book a comfortable and disabled-friendly accommodation. Choose hotels based on your need, and Handiscover can plan you an easy and accessible journey!
For more information about the accommodations and the discount coupon, do not hesitate to contact via e-mail: booking@handiscover.com or on the phone: +44 1550 400022 (UK). It's time for you to book your Holiday in Amsterdam!
Despite its many cobblestone streets, Amsterdam is one of the more accessible European cities. The city is very flat, with few hills, and most of the famous attractions offer some degree of accessibility. There is also a wonderful variety of accessible tours to choose from.
The city's tram system, accessible boats and wheelchair friendly accommodations will certainly be very helpful if you prefer to explore wheelchair accessible Amsterdam on your own. A visit to this beautiful canal city is a must!
Just type where you want to go and we'll show you some great accessible accommodation options in that area!
Browse More Accessible Guides:
Other Useful Travel Information
Most Read Articles
About the Author:

Cory Lee is a wheelchair user, travel addict, and accessible travel writer. On his blog, Curb Free with Cory Lee, he hopes to inspire others to roll out of their comfort zones and see all the beauty our world has to offer.
To keep reading become a member.
Already a member? Login
Over 400 pieces of exclusive content
Tips and advice on Accessible Travel