You can walk and can handle going up a few stairs.

Maximum of 15 steps (1 floor up) to reach the accommodation or manoeuvre into it.

You can only handle one step at a time.

The accommodation is quite accessible, can suit wheelchair users.

You need a fully accessible accommodation.

Maximum thresholds of 3 cm (1 inch), suits wheelchair users.
Coasts & Cliffs
Top 5 Wheelchair Accessible Beaches in Spain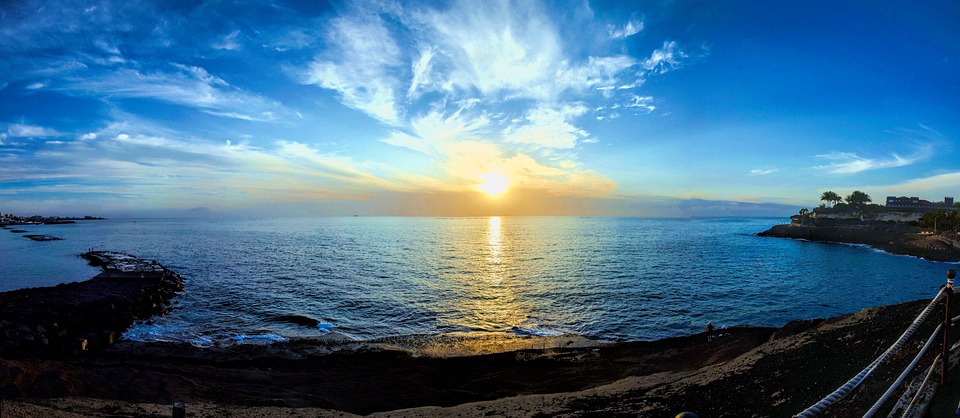 Wheelchair Accessible Beaches in Spain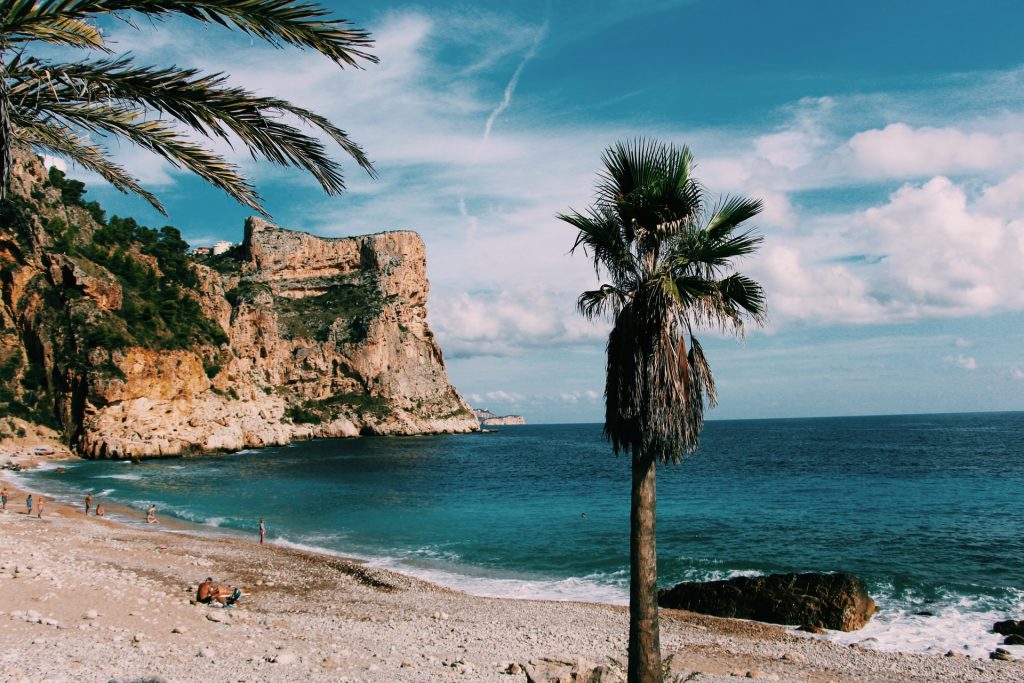 Spain is known for many things including its food and culture, but what better way to enjoy the sunny Mediterranean climate than at the beach? Luckily, there are a number of incredible, wheelchair accessible beaches in Spain. Whether you're looking to spend a day or centre your entire trip around the sand, there's a spot for everyone. And whether you're searching for a bustling "playa" (Spanish for the beach) or serenity, look no further than these wheelchair accessible beaches in Spain.
Type in where you would like to go and we'll show you the best accessible accommodation options in that area!
#1: Tenerife, Canary Islands
The largest of the Canary Islands, Tenerife has gorgeous beaches on which to sunbathe and striking volcanic mountains which frame the sand in the distance. The best part is a number of accessible beaches are on Tenerife, so you have a lot of options to choose from! And if you ever get tired of relaxing by the calm waters, take advantage of local tour operators with wheelchair friendly excursion options or wheel along the accessible Roque de Caramujo or Alta de Guamazo paths at Mount Teide — an impressive volcano and the highest point in Spain.
The Las Vistas and Los Cristianos beaches in the town of Arona come highly recommended, largely due to Arona's efforts to make accessibility a priority. In fact, the local government is officially dedicating itself to create a barrier-free society, so you'll enjoy accessible options ranging far beyond those at the beach. Los Cristianos is famous for hosting Europe's largest barrier-free beach promenade, so you'll have seven whole kilometres of the beach at your disposal. Plus, pathways and ramps along the sand abound, there are accessible bathrooms and changing facilities, and the beaches here feature a number of options for aquatic and amphibian wheelchairs as well as accompaniment into the sea. For more information about Tenerife, check out our accessible guide Tenerife
Great Accommodations in Tenerife! Contact them via e-mail: booking@handiscover.com or on the phone: +44 1550 400022 (UK). Do not hesitate to use the £25 discount coupon for the first booking!!
It's time for you to book an accommodation here!
#2: Barcelona
Barcelona made our list of Accessible European Beaches, so it's only natural that it makes this one as well. A major cosmopolitan, yet historic, city and tourist destination, there are many accessible hotels and eateries in Barcelona, too. If Barcelona's on your agenda, in addition to the beach you'll likely want to explore the famous Sagrada Familia basilica as well as some of the noteworthy architecture by Catalan architect Antoni Gaudi.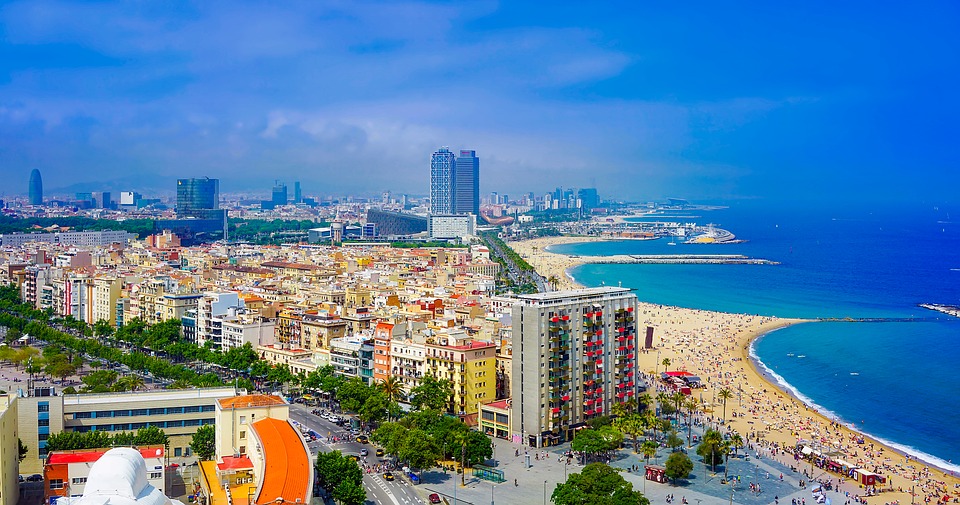 Once you've had your fill of the city, you can choose from a selection of accessible beaches. A wheelchair friendly promenade lines a significant portion of Barcelona's four kilometres of coastline. As you wheel along, you'll pass by numerous accessible bathrooms. A selection of ramps will take you from the promenade that parallels the water to the salty sea itself. If you're looking to stay near the beach, just ask for accommodations near the accessible promenade. It's time for you to plan a journey to Barcelona, and also be sure to take our accessible guide Barcelona which will help you enjoy a pleasant journey.
Stylish accommodations in Barcelona:
#3: Malaga
Along the famed Costa del Sol, Malaga is Andalusia's capital city and wins awards for its accessibility. This makes it an excellent destination. Its two main beaches feature designated parking for wheelchair users, access ramps and paths leading to the sea. There are accessible showers and changing areas as well. Plus, since adapting to visitors' needs is a priority for the government, there are plenty of accessible attractions and transportation.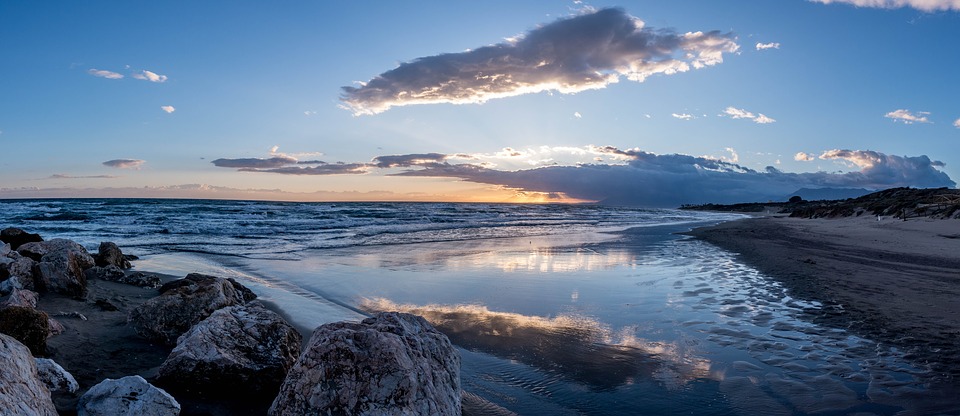 If you're visiting Malaga for its beaches, I recommend heading there during the high tourist season, from mid-July to mid-September. During these warm summer months, head to either Playa de la Misericordia or Playa del Dedo – the city's two major beaches – to take advantage of its special "Enjoy the Beach" program. Life jackets, swimming aids, amphibian wheelchairs and hoists to transfer from your normal chair to an amphibian one are available. You can get these from twelve noon to 7 P.M.
Dreaming accommodations in Malaga
#4: Valencia
As Spain's third largest city, this centre of culture is the home of Spain's famous rice dish, paella. Whether you're a fan of food, architecture, or just a beach bum, Valencia has a wealth of accessible beaches to choose from just outside of the city centre. While the beaches in Valencia have ramps and accessible toilets and showers, many go above and beyond.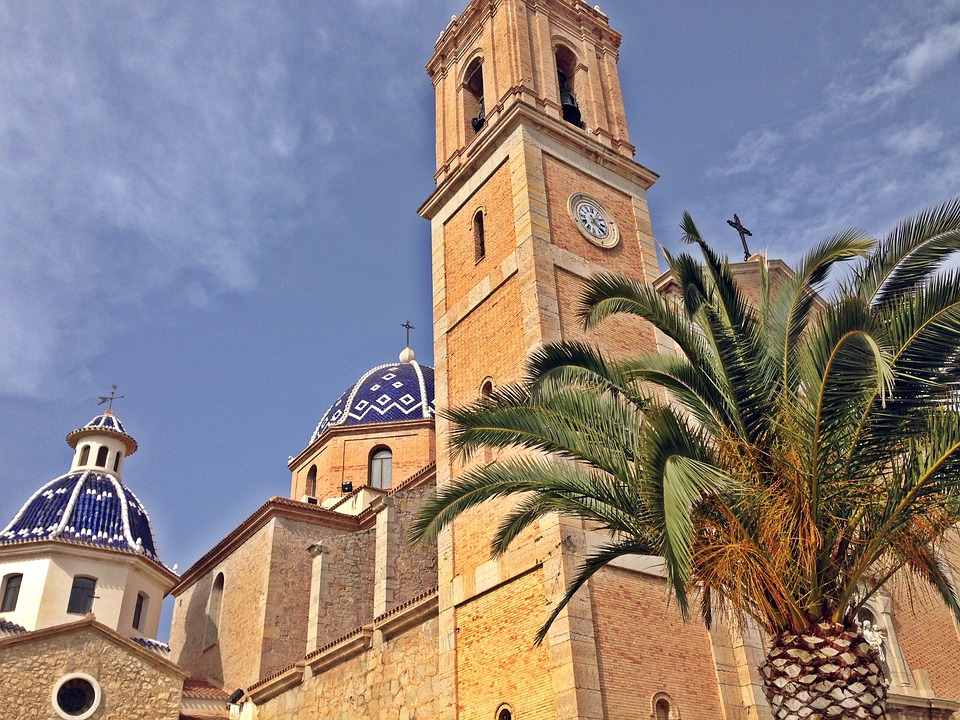 Pinedo Pueblo Beach and La Malvarrosa Beach each have a buoy chair available for wheelchair users at Medical Station 1, and El Cabanyal Beach has one available at Medical Station 2. These three beaches also have special assistance programs for bathing in the sea during the summer tourist season, available at those same medical stations. Pinedo Pueblo's program runs from June 27th to August 31st, 11 AM to 7 PM, and La Malvarrosa's is the same. Since El Cabanyal is Valencia's main beach, their program runs longer — from June 13th to September 7th, during the same hours. Before you go, remember to read our accessible blogs in Valencia!!
#5: Mallorca
Sometimes spelled as Majorca, this sweet spot anchored in the Mediterranean is one of Spain's Balearic Islands. Known for Roman ruins, a Moorish past and stone-built villages along limestone mountains, it's a fine place to visit. There are even accessible beaches as well. While most of the famous Mallorcan caves aren't wheelchair accessible, the first cave in Campanet is. Add this unique experience to your list of adventures while there!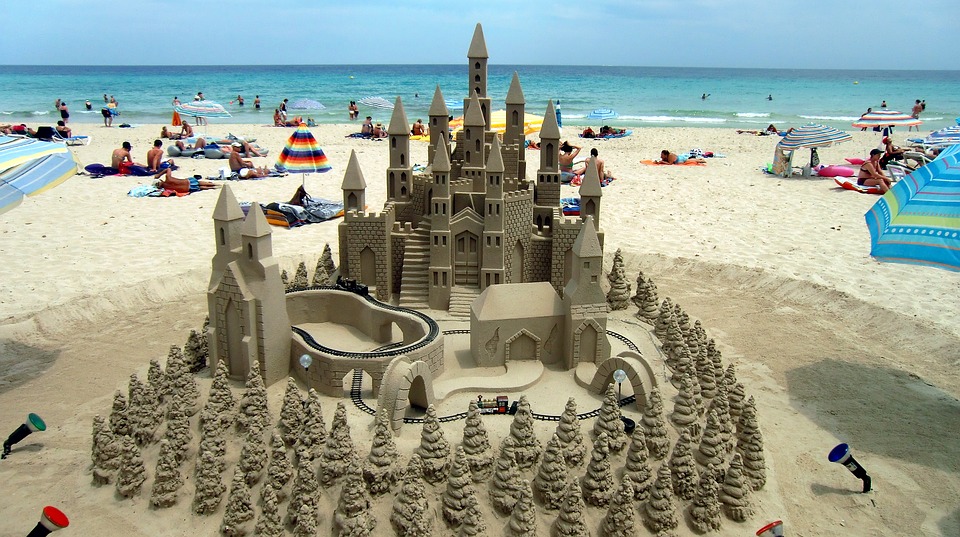 As far as beaches in Mallorca go, your best bet is Puerto Pollensa Beach. At access point number nine, it features an accessible boardwalk, accessible bathrooms, life vests, and water-worthy wheelchairs. There's also a lifeguard on staff to help with anything you might need. Playa del Muro is also known among locals to be quite accessible. It features 8 walkways along the beach as well as amphibious wheelchairs available for rent during the summer. For more detail of Mallorca, check out our accessible guide Mallorca
Beautiful accommodations in Mallorca!
So what are you waiting for?
As you can see, many cities in Spain are at the forefront of accessibility efforts. Whether you're looking for Europe's longest accessible beach promenade in Tenerife or hoping to explore places like Malaga and Valencia – which are consistently vying to be named among Europe's most accessible cities – Spain is sure to satisfy. From major tourist destinations like Barcelona to dreamy islands like Mallorca, there are plenty of wheelchair accessible beaches in Spain.
About the Author:

Cory Lee is a wheelchair user, travel addict, and accessible travel writer. On his blog, Curb Free with Cory Lee, he hopes to inspire others to roll out of their comfort zones and see all the beauty our world has to offer.
To keep reading become a member.
Already a member? Login
Over 400 pieces of exclusive content
Tips and advice on Accessible Travel