You can walk and can handle going up a few stairs.

Maximum of 15 steps (1 floor up) to reach the accommodation or manoeuvre into it.

You can only handle one step at a time.

The accommodation is quite accessible, can suit wheelchair users.

You need a fully accessible accommodation.

Maximum thresholds of 3 cm (1 inch), suits wheelchair users.
Coasts & Cliffs
An Accessible Guide to Cornwall, England: What to See and How to Get Around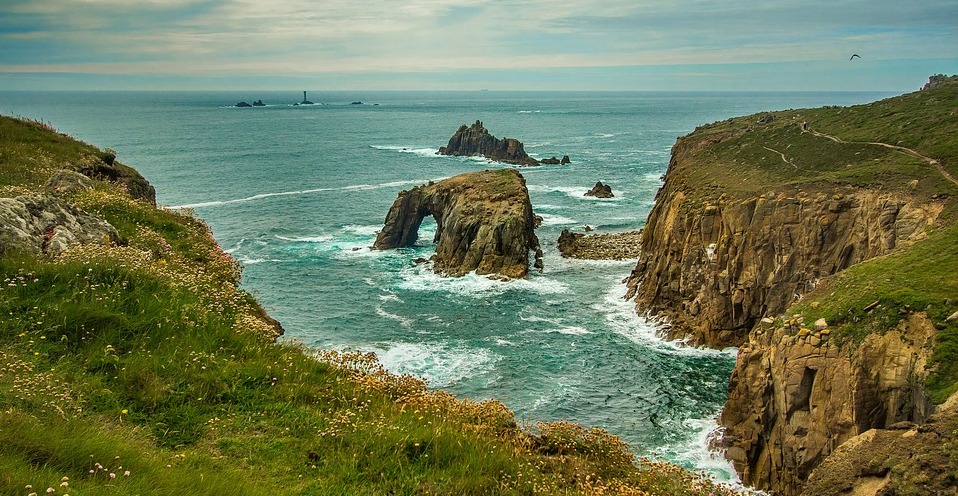 Wheelchair Accessible Cornwall
Cornwall is an incredibly beautiful county on the coast of South West England. It is especially famous for its beaches and stunning ocean views and is the historic home of the Cornish people. This amazing county has a lot to offer in terms of accessibility, with many accessible beaches, museums, and trails. In article we'll tell you the six best things to do in wheelchair accessible Cornwall.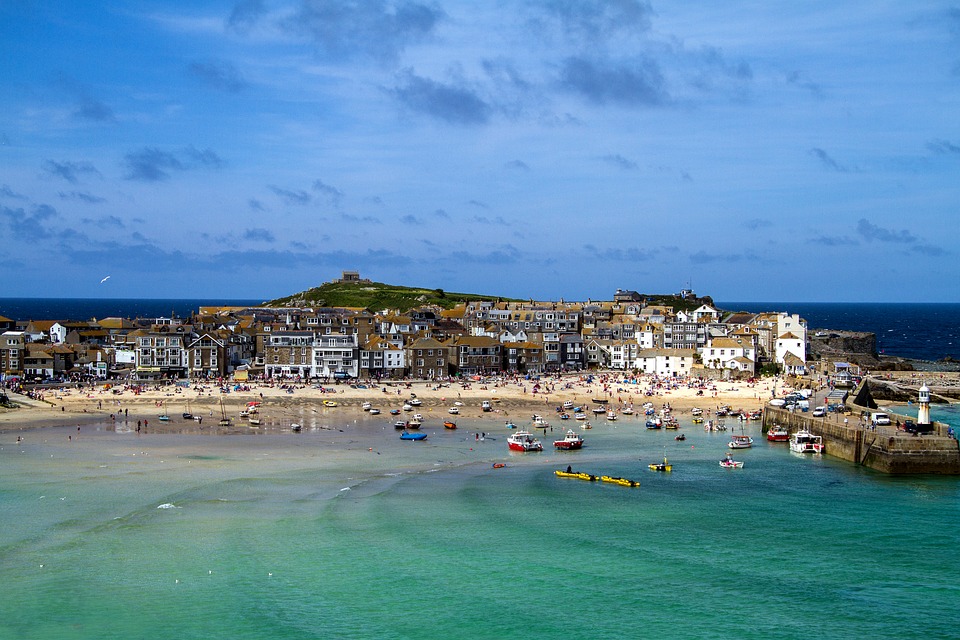 Just type where you would like to go and we'll show you some great accessible accommodations in that area!
6 Wheelchair Accessible Things To Do In Cornwall
Travel the Camel Trail Cycle Path
The 18-mile Camel Trail is an extremely popular biking route in Cornwall that can be enjoyed by wheelchair users. It is a mostly traffic-free and level trail that takes you through the lovely Cornish countryside. There are various towns along the Camel Trail where you can rent accessible bike tandems, and a good option is Bike Smart in Wadebridge.
Through Bike Smart, you can rent the Draisin Plus Wheelchair Tandem, which allows you to enjoy a bike ride with family and friends. As this is a wheelchair tandem, you would need a travel companion to do the pedalling.
As an alternative, it is also possible to access and explore parts of the trail if you have a power wheelchair.
Visit Trebah Garden
The stunning Trebah Garden features a wide variety of sub-tropical flowers and plants and is open year round. Though the garden has areas with steep inclines and steps, most of it can be accessed by power wheelchairs. If you plan to bring your power wheelchair, just make sure it can manoeuvre over slopes and uneven surfaces.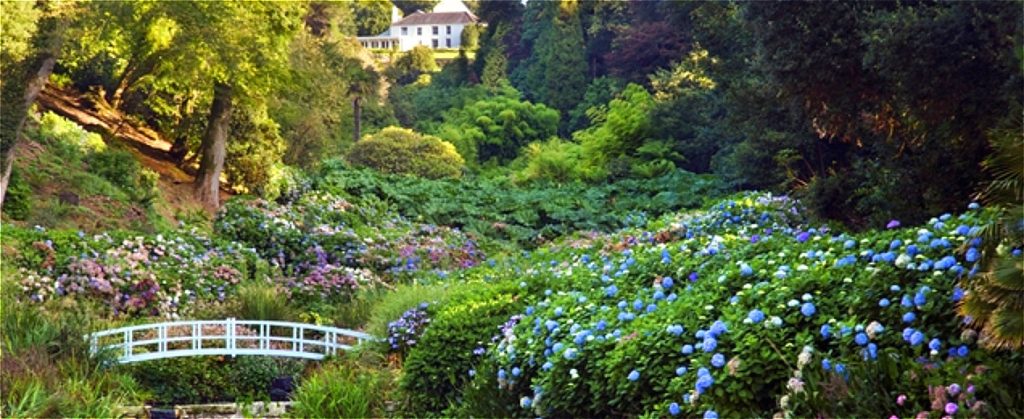 Photo: Trebah Garden
Trebah Garden also has two Tramper all-terrain mobility scooters that you can rent through the Countryside Mobility Scheme. The Trampers are extremely popular, so if you want to rent one, make sure to book ahead.
Go Sailing
If you are a fan of boating and sailing, be sure to visit Mylor Sailing School in the Cornish town of Falmouth. This boating school is notable for its accessible facilities and boats, including a wheelchair friendly powerboat. Some of their sailing boats have also been adapted, though you cannot roll your wheelchair onto them.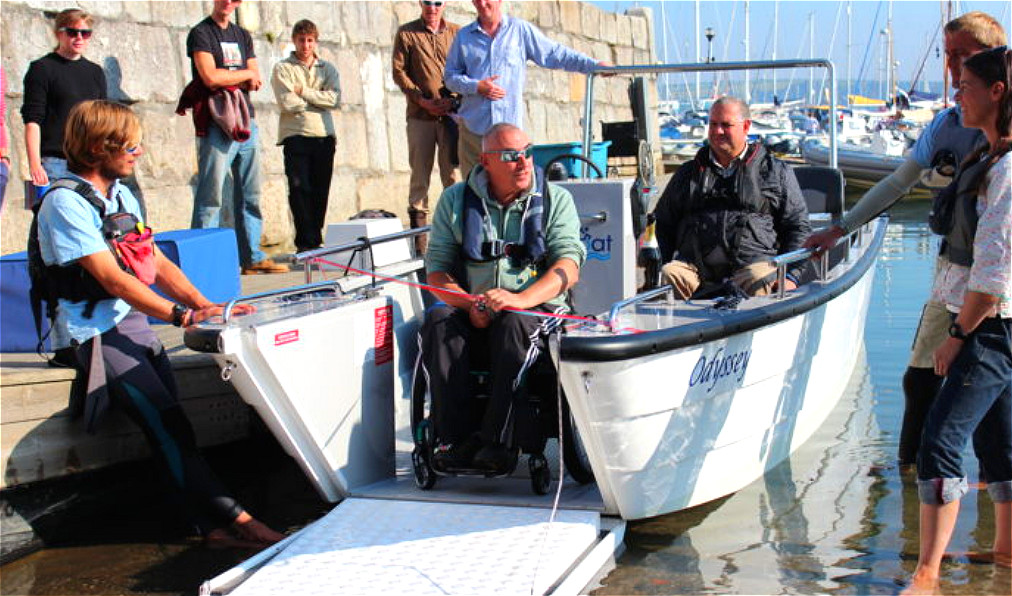 Photo: Mylor Sailing School
All the classrooms are accessible, and the harbour section has excellent accessible restroom and shower facilities. These facilities are about 300 meters from the quay, and you can ask a staff member for an access code.
If you are in the mood for a boat ride, the Mylor Sailing School is definitely a great option to check out!
Tour Geevor Tin Mine
Cornwall has a long history of tin mining, and the Geevor Tin Mine is the largest former mining site in the UK. The Tin Mine was built on a steep slope, and some areas are not currently accessible such as the Mill and the Underground section.
Wheelchair users can access the Hard Rock Museum, which has an elevator. Some of the mine buildings and surface areas are equipped with ramps. There is also an accessible museum shop, café and restrooms. Aside from learning about Cornwall's tin mining history, you can take in amazing ocean views while enjoying a light meal in the café.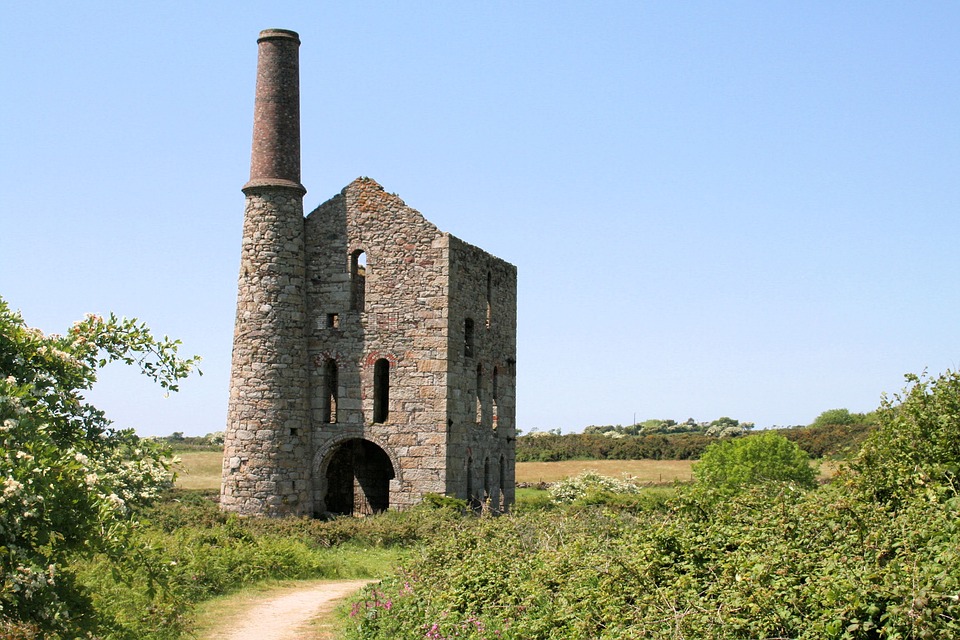 Enjoy the Beaches
Cornwall is a coastal region and has many incredible beaches, some of which are accessible for wheelchair users. Two beaches that are great options are Perranporth and Gyllyngvase. Both have easy beach entry, accessible restrooms and sand chairs available to rent.
In addition, Gyllyngvase has a level pathway that runs the length of the beach and offers stunning sea views. These are just two of Cornwall's wheelchair friendly beaches. There are many others that offer access and facilities for wheelchair users.
Check Out the Eden Project
The Eden Project is an educational charity focused on sustainability and environmental conservation. The visitor section is in a crater. It features Biomes such as the Rainforest Biome and the Mediterranean Biome, which showcase the flora of these regions. The Rainforest Biome is notable for being the largest indoor rainforest in the world. It has over 1,000 kinds of plants from rainforests in Southeast Asia, West Africa, and South America. There is also an indoor waterfall, a Malaysian hut and a Canopy walkway where you can explore the treetops.
This place has accessible parking and restrooms, power chairs for hire, and three recommended routes for touring the Biomes. Some parts are not accessible, but if you stick to one of these routes you will be just fine.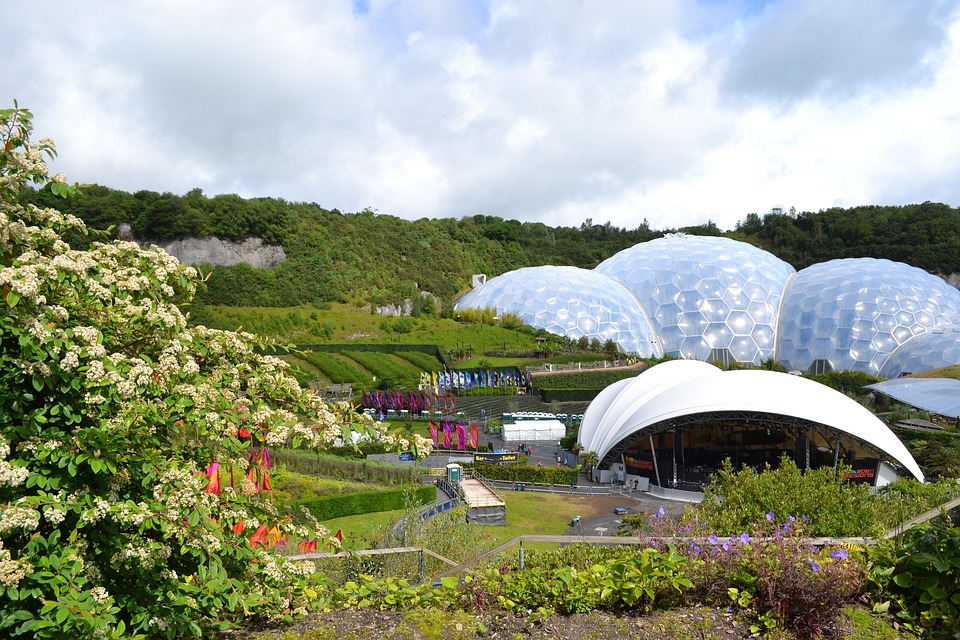 Best Accessible Accommodations In Cornwall
The county of Cornwall is an amazing destination for a UK holiday. You will probably want to visit in summer to make the most of accessible beaches and nature trails. Before you go, you need to book a comfortable accommodation for yourself. Here are some great examples from Handiscover! Click on the pictures to see more detail information about the accessibility inside and outside the property! You will find that our gorgeous accommodations are featured with roll-in shower with the chair and toilet with grab rails!! So, what are you waiting for? Just make an enquiry with your dates now!
Wanna personal support? just contact us via e-mail: booking@handiscover.com or on the phone:-+44 1550 400022 (UK). Also, do not hesitate to use the £25 discount coupon for the first booking!
Just type where you want to go and we'll show you some great accessible accommodations in that area!
Getting Around Cornwall as a Wheelchair User
While there are buses and a train line connecting many towns in Cornwall, most find it easiest to get around by car. If you are a wheelchair user your most reliable option is to use accessible taxis and other vehicles. Throughout Cornwall, there are accessible taxi services and minicabs for hire.
There is a wide range of companies that operate accessible vehicles in many Cornish towns, such as Bodmin, Camborne, Newquay and Penzance, to name a few. Since Cornwall is a county with many different towns, my best advice is to decide on which towns you would like to visit. Then contact the local taxi or transport companies to see what options they offer.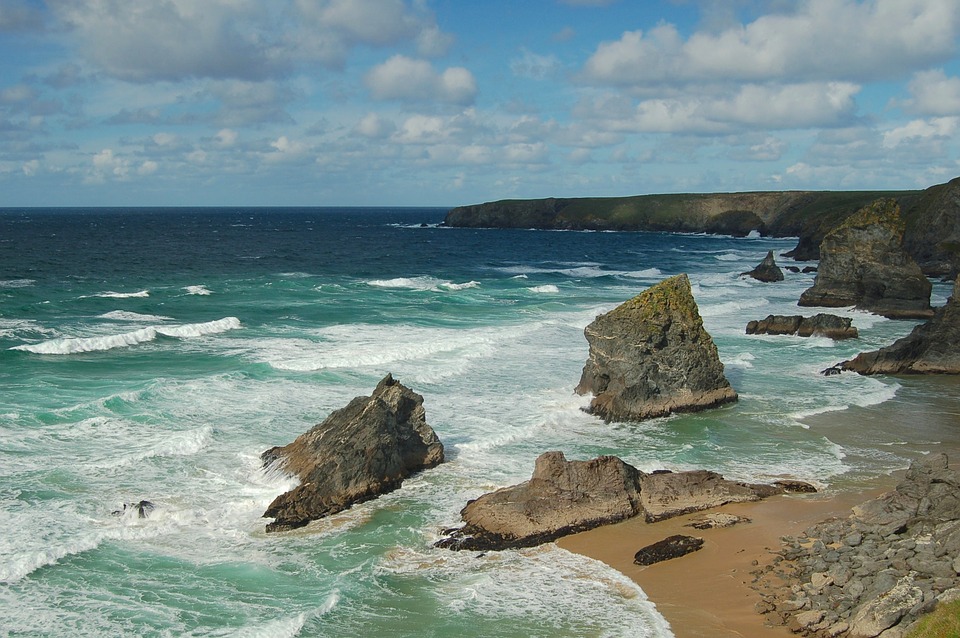 Accessible Tours
Though there are plenty of accessible accommodations and taxi services, there are not currently many companies that offer accessible tours to Cornwall. For the most part, you will probably need to plan your own itinerary and make your own arrangements.
One possible company you might want to contact is Limitless Travel, which offers accessible British tours. While they don't currently have a pre-arranged group tour to Cornwall, you can get in contact with their travel assistants who may be able to work something out with you.
The county of Cornwall is an amazing destination for a UK holiday. You will probably want to visit in summer to make the most of accessible beaches and nature trails. Though there is not much in the way of accessible tour companies, there are plenty of accessible accommodations, taxis and things to do and see. It will take some extra effort to plan your trip, but it will be well worth it to explore the stunning towns and beaches of Cornwall.
Just type where you want to go and we'll show you some great accessible accommodations in that area!
Browse Through Our England Guides
About the Author:

Cory Lee is a wheelchair user, travel addict, and accessible travel writer. On his blog, Curb Free with Cory Lee, he hopes to inspire others to roll out of their comfort zones and see all the beauty our world has to offer.
To keep reading become a member.
Already a member? Login
Over 400 pieces of exclusive content
Tips and advice on Accessible Travel