You can walk and can handle going up a few stairs.

Maximum of 15 steps (1 floor up) to reach the accommodation or manoeuvre into it.

You can only handle one step at a time.

The accommodation is quite accessible, can suit wheelchair users.

You need a fully accessible accommodation.

Maximum thresholds of 3 cm (1 inch), suits wheelchair users.
Travel Destinations
An Accessible Guide to Madrid, Spain: What to See and How to Get Around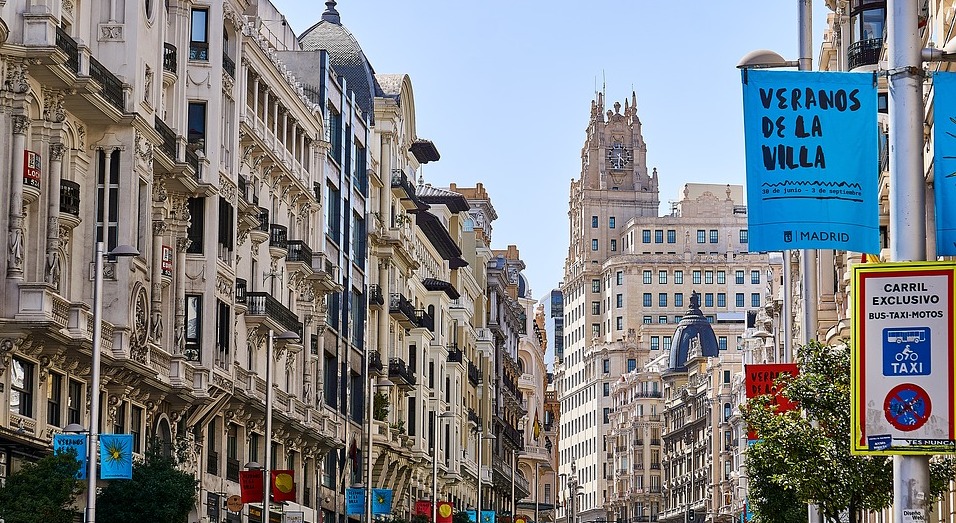 Wheelchair Accessible Madrid
If you're hoping to travel somewhere with a lot to do, wheelchair accessible Madrid, Spain could be just the city for you! It has a huge amount to see, due in part to the fact that it is the third largest city in the European Union. You won't be able to see everything in one trip!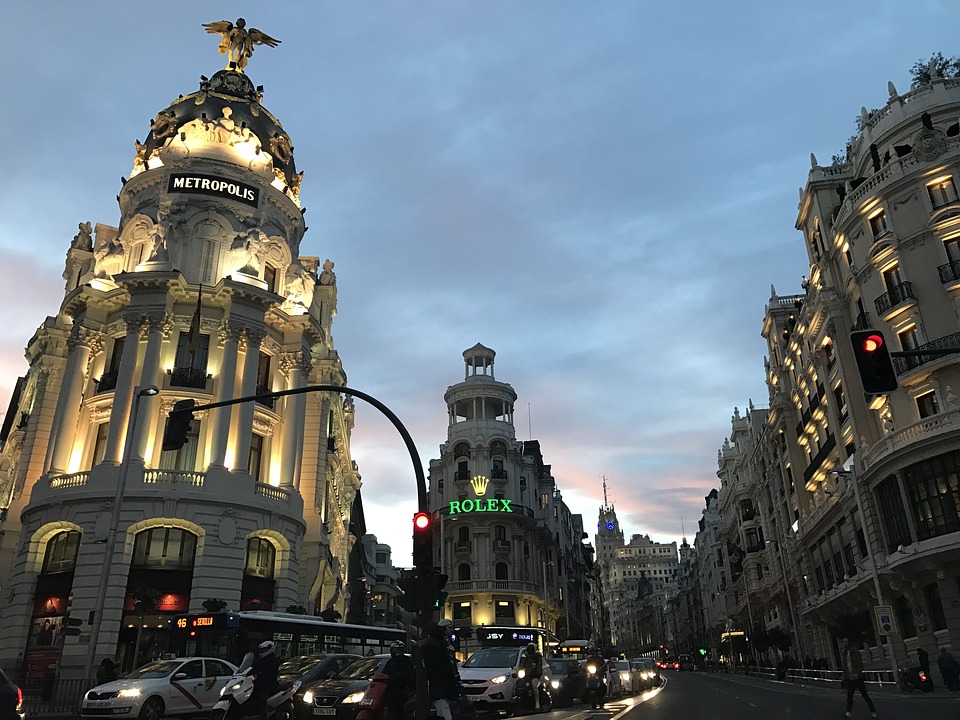 The city has a lively culture with a charm all its own. You can find everything there, whether you want historic sites, museums, amazing food, or art galleries. You won't be bored while on holiday!
Madrid is also quite wheelchair accessible. Travelling about the city isn't as difficult as you might expect compared to some other places in Europe. Check out the guide below for more detailed information about touring the city in a wheelchair.
Madrid's 5 Best Wheelchair Accessible Activities
The following is a list of some awesome activities you can do in Madrid. Your wheelchair won't hold you back here!
The Spanish National Library
If going to a library wasn't on your list of planned things to do in Madrid, definitely write it in! The Spanish National Library is more of a museum than what you typically think of when it comes to libraries. They have exhibitions and information to provide their guests with educational and cultural insights in a fun and entertaining way.
The entrance is level with the street, and all exhibition rooms in the museum are wheelchair accessible. You should be aware that when all guests first enter, they'll need to go through a security scanner. Also be aware the library is not open on Mondays.
The building is an impressive one to visit! The outside of it alone is wonderful for pictures due to its imposing architecture. The museum is interesting to see, and the book collection is fun to browse through if you have the time. Another bonus is that this museum is free!
Caixa Forum Madrid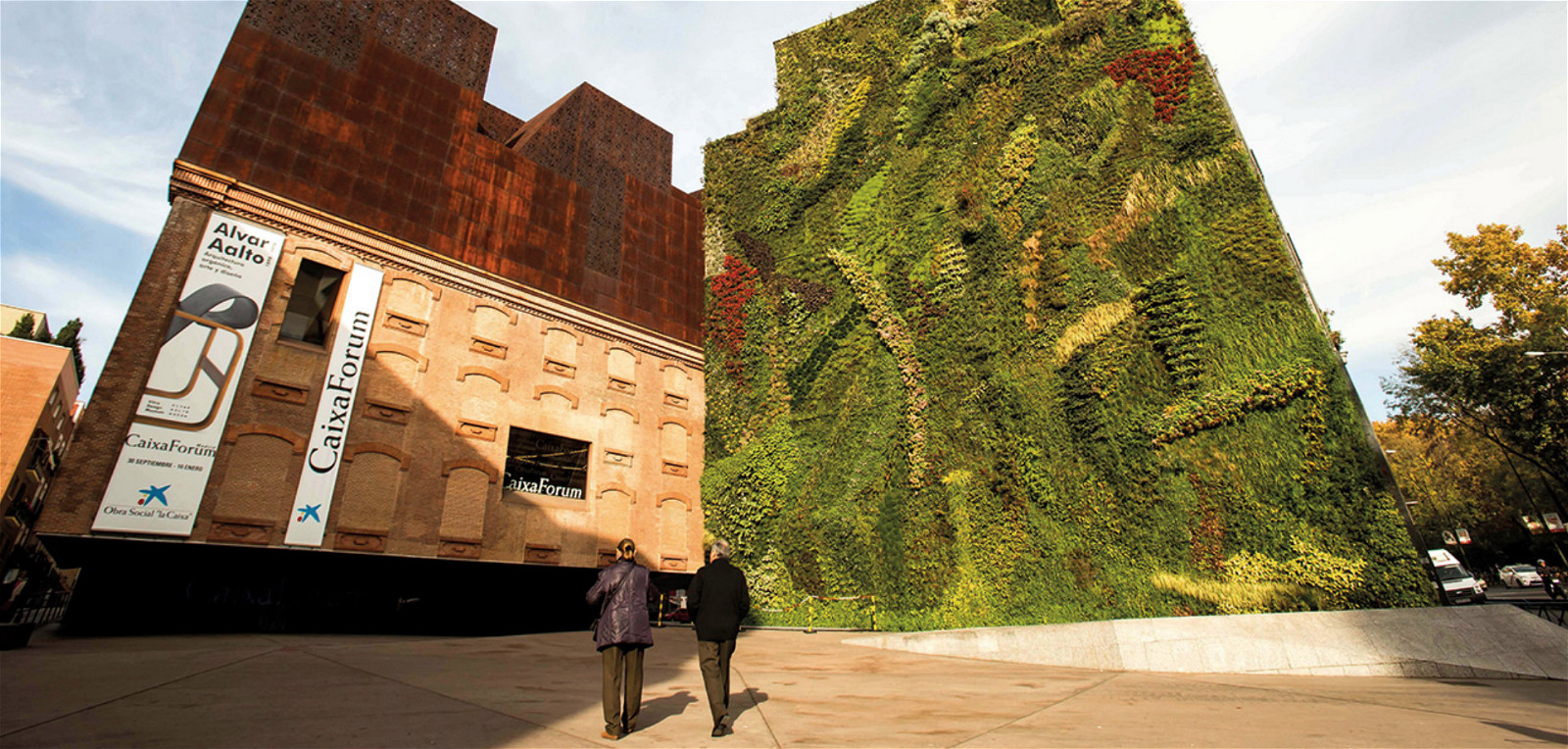 Photo Credit: CaixaForum Madrid
Another great museum to see is the Caixa Forum Madrid. It is an arts centre as well as a cultural reference point in the city and used to be an old power station. It has temporary exhibitions as well as a beautiful terraced garden.
There are stairs to get to the lobby, but there is an elevator wheelchair users can ride in to access the entire building. While you're there, if you need a bathroom there are some restrooms for wheelchair users.
The museum is a lovely place to spend an afternoon. Children and adults alike enjoy the creative exhibits and massive vertical garden. The changing collections they have on display allow you to go once, then go back again a few months later for a whole different experience!
Círculo de Bellas Artes
If you enjoy history and art, this is the place for you! Famous artists have worked and studied here, including the young Picasso who attended painting classes in the building. Not only that, but the rooftop of the building is a wonderful spot to enjoy the views of Madrid.
The Círculo de Bellas Artes provides wheelchairs for those who need them. A stair lift is available to allow wheelchair users to access the building without having to climb the stairs. The bathrooms on the second and fourth floors are accessible for wheelchair users.
There is a restaurant in the building as well, and you can reserve a spot to eat or have a drink and enjoy the view. It is a popular spot so keep in mind it can be a bit of a wait to get a seat.
Almudena Cathedral and Museum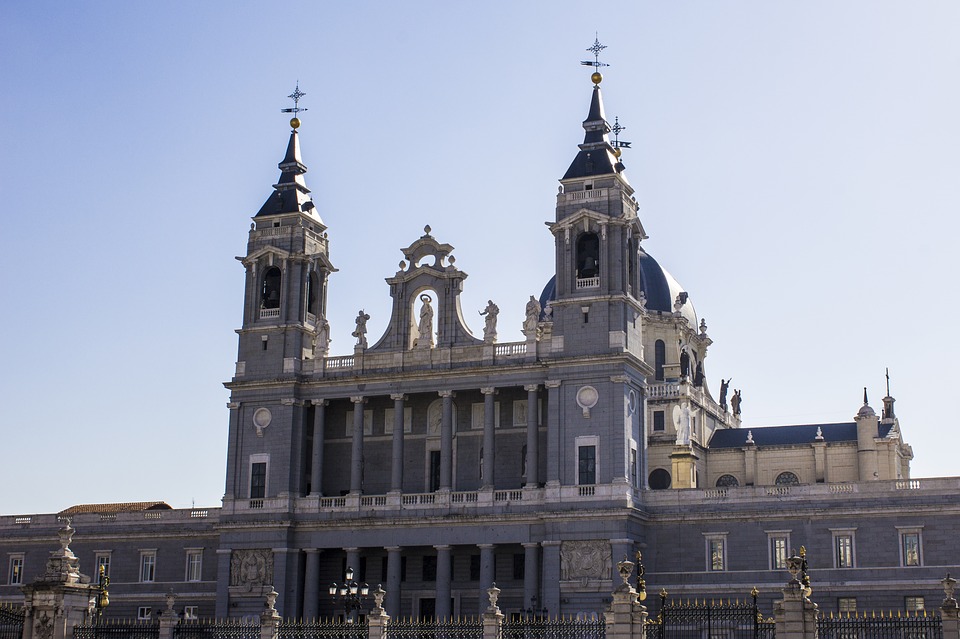 You can't visit Spain without seeing a cathedral. This one is a breathtaking one, well worth adding to your itinerary. Entrance to the cathedral is free, but if you want to go up to the dome or visit the museum you must purchase a ticket. Views from the dome include the Palace Courtyard which is directly across from the cathedral.
There are stair lifts, ramps, and elevators throughout the cathedral and museum. To use them, you'll have to request permission since they are specifically for people with reduced mobility. There is a bathroom accessible via a stair lift also.
There are plenty of places to eat in the area around the cathedral. It's a great area of town to spend the day!
The Royal Palace
Last but definitely not least, the Royal Palace is a beautiful place to visit! It's full of fascinating history, beautiful paintings, and preserved artefacts.
The palace is wheelchair accessible, and additional wheelchairs are available for visitors upon request. When you enter the palace, keep in mind that you'll have to go through a scanner. The palace does have bathrooms that have been adapted for wheelchair users that are located on the ground floor.
If you want a lovely historic place to tour, you'll enjoy this one. Just keep in mind while you're there that they forbid photos inside. People have to go there themselves if they want to see what it's like!
Best Ways to Get Around Madrid in a Wheelchair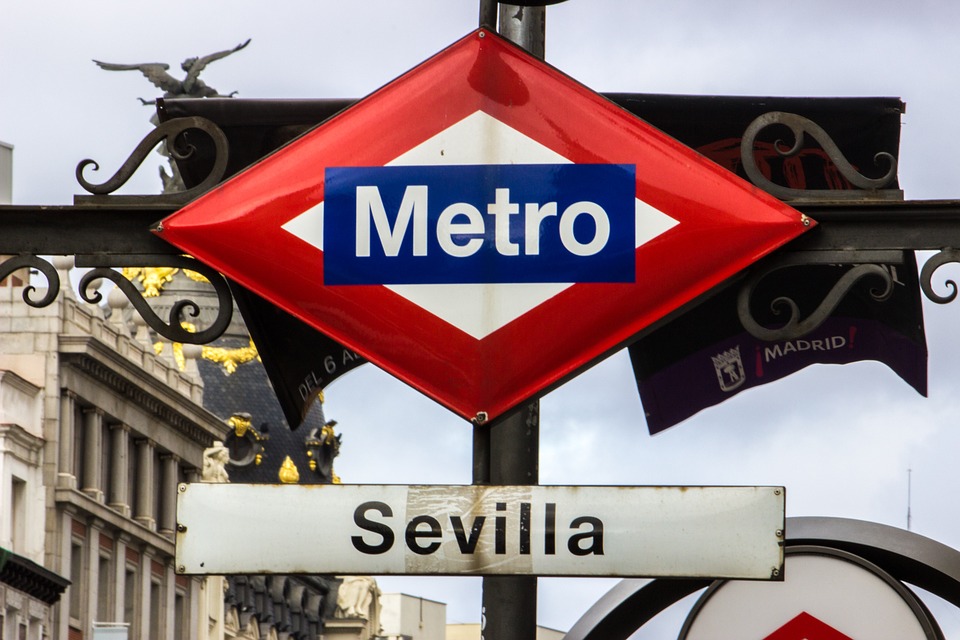 The underground metro is one way to get around Madrid. Around 50% of their stops are wheelchair accessible. For more information about accessibility, You can check their official website here.
An easy way to get around the city is to use EuroTaxi. They are a taxi company that specializes in disabled access throughout the city of Madrid. They have wheelchair ramps and provide vehicles with spacious interiors so there is plenty of room for you as well as all your luggage. It's a comfortable, convenient way to travel, especially since you can book them 24 hours a day.
Best Accessible Accommodations in Madrid
If you want to experience Madrid as a local, you need to plan cosy and accessible accommodations first. We have already prepared some for you. You can choose the accommodation based on your own mobility. You can find beautiful rentals featuring with roll-in showers and toilets with grab rails. Here are some great examples from the website.
Wanna personal support? Do not hesitate to contact via e-mail: booking@handiscover.com or on the phone:+44 1550 400022 (UK).
Are you ready to start exploring some famous Spanish attractions? Madrid is bursting with a ton to see and do. Whether you love historic sites or just want to go for the food, you definitely won't be disappointed by your time in Spain!
Just be sure to give yourself plenty of time and start planning when you want to return. There's too much to see in just one trip!
Other Useful Travel Information
About the Author:

Cory Lee is a wheelchair user, travel addict, and accessible travel writer. On his blog, Curb Free with Cory Lee, he hopes to inspire others to roll out of their comfort zones and see all the beauty our world has to offer.
To keep reading become a member.
Already a member? Login
Over 400 pieces of exclusive content
Tips and advice on Accessible Travel