You can walk and can handle going up a few stairs.

Maximum of 15 steps (1 floor up) to reach the accommodation or manoeuvre into it.

You can only handle one step at a time.

The accommodation is quite accessible, can suit wheelchair users.

You need a fully accessible accommodation.

Maximum thresholds of 3 cm (1 inch), suits wheelchair users.
5 Things to Know About Wheelchair Accessible Train Travel in Europe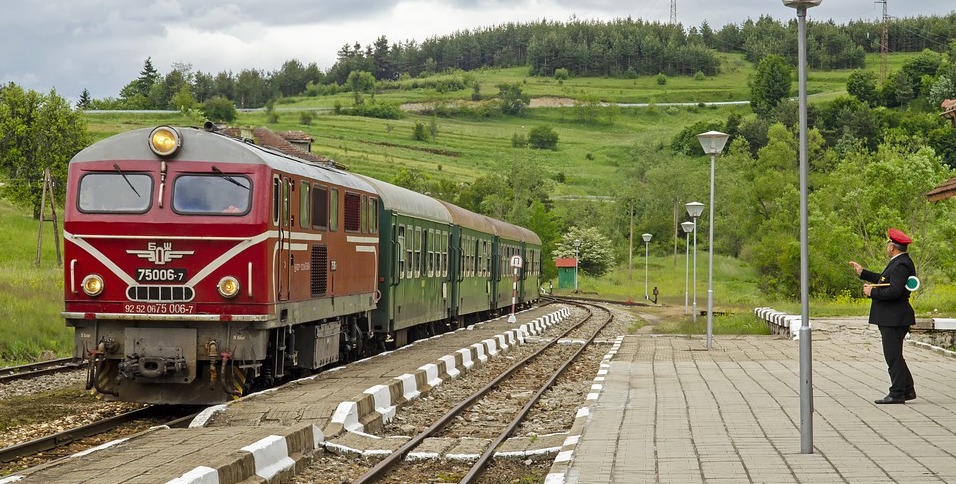 Train trips are an amazing way to get around Europe, as the train system is one of the most wheelchair accessible modes of public transportation. Using wheelchair accessible train travel in Europe to plan a multi-stop trip or even to use the train as your main transportation while staying anywhere in Europe, can be a fun way to travel as a new traveler or give a seasoned traveler a new way to be spontaneous and have a new experience.
The following are 5 things to know before going on a train trip in Europe as a wheelchair user. These tips will help you book the right tickets, navigate the platforms and train stations, and get the most out of your wheelchair accessible train travel in Europe.
Wheelchair Accessible Train Travel in Europe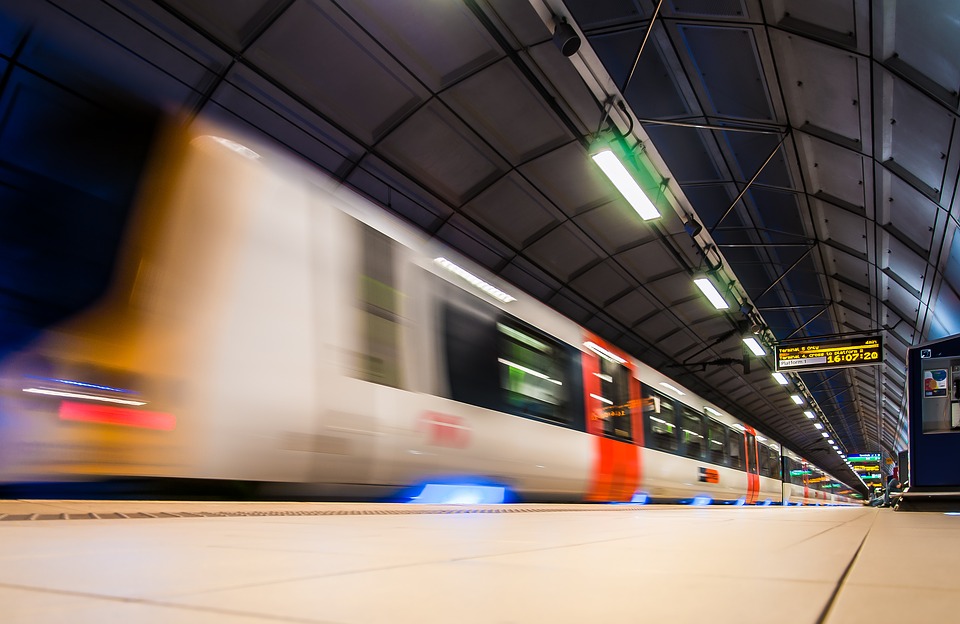 1: Planning is key
While it's true that the train or metro stations are wheelchair accessible in Europe, it's important to research your train station stops and know the accessibility. This is because you may have to arrange for a ramp or assistance at the platform, or may need assistance navigating through the station itself. Some popular city stops may be fully accessible while other lesser used stops may require you call ahead to arrange a ramp or lift operator.
The best way to plan for a train trip in Europe is to use the following tips:
Look up the rail system: this means the network of trains and their stops
Look up each stop for its accessibility profile: this will tell you if the station is accessible or if you need to arrange assistance
Know what each platform or stop requires for wheelchair access and requests
Plan your route before buying tickets and adjust accordingly
2: Secure your tickets before your trip
Part of the charm of wheelchair accessible train travel in Europe is the ability to buy a ticket quickly and hop on the train to your next destination. As a wheelchair user, you may need to call ahead to order tickets, as not all stations have wheelchair accessible tickets available online. As an alternative, it may be beneficial to see if you can order a ticket via email, to avoid communication errors. Try to secure your tickets before your trip so all the research and planning is done, leaving you to enjoy the trip without extra details or snags.
This may slow your plans down a little bit if you're looking for some spontaneity but securing your tickets before your trip will help you two fold. First, you'll know everything about the train stations, from your planning earlier, and you won't have to work out the details like timing, connections, and prices. Second, you may actually save yourself some money, as wheelchair accessible tickets are usually cheaper than the standard fare.
3: Arrive early to the train station
As with any travel, sometimes things don't always go as planned. Even with all the prep work and research beforehand, there can be some accessibility issues when you arrive, so it's important to try and arrive early if you can. Arriving early gives you the opportunity to speak with a desk attendant to confirm the accessibility of the station, as well as work with the staff to make adjustments and see that the correct accommodations are made.
Another reason to arrive early is because sometimes train travel experiences delays, cancellations, and even ticketing errors. Showing up early gives you time to "be late," as if there's a platform change, delay, or even a cancellation, you'll have time to adjust your plans.
4: Use the on-board accessibility
Once you're on the train, it can be difficult to maneuver in the train car, as other passengers will be stowing their luggage, finding their seats, and milling around. Make sure you take advantage of the on-board accessibility, which should include the ability for an attendant to bring you beverages, snacks, and provide wheelchair accessible bathroom access.
The best way to get the most out of the on-board accessibility is to speak with an attendant once you're on-board to explain what you may need during your trip. If the train is busy and there isn't an opportunity to speak with someone, using the call button, similar to on an airplane, is a good way to make contact to express your needs, get questions answered, and get the most enjoyment out of your trip.
5: Make your needs known
Throughout the trip, make sure you speak up and explain what you need when you need it. It can be easy to miss a train because there isn't enough communication at the platform, or your train car is crowded because of luggage storage. Communicating what you need and why, along with not being afraid to raise your voice or ask, can turn a trip around.
As with any travel, you can only prepare so much, which is why it's important to ask questions and be assertive if something needs to be changed, you need accommodations, or just need assistance.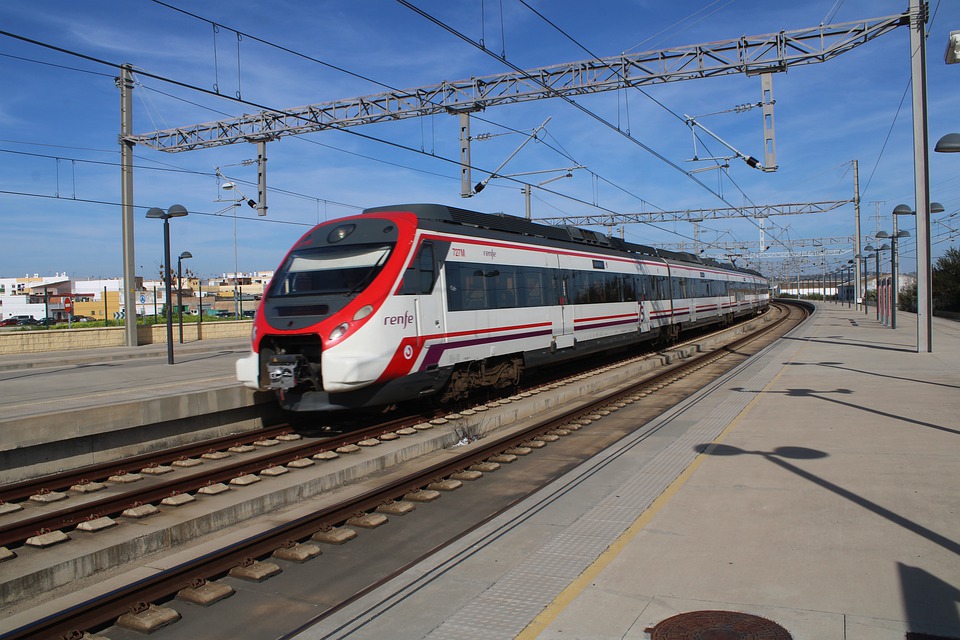 Choosing to plan a train trip is a great way to get around Europe and to see new things while you travel. Wheelchair accessible train travel in Europe, whether for daily commuting or a distanced, multi-stop trip, is always a fun and different way to add new experiences to your trip. With a little planning ahead, and a little room for detours, any train trip you plan will go well and be a memorable experience.
Check out more of our blog posts!
About the Author:
Cory Lee is a wheelchair user, travel addict, and accessible travel writer. On his blog, Curb Free with Cory Lee, he hopes to inspire others to roll out of their comfort zones and see all the beauty our world has to offer.
To keep reading become a member.
Already a member? Login
Over 400 pieces of exclusive content
Tips and advice on Accessible Travel