You can walk and can handle going up a few stairs.

Maximum of 15 steps (1 floor up) to reach the accommodation or manoeuvre into it.

You can only handle one step at a time.

The accommodation is quite accessible, can suit wheelchair users.

You need a fully accessible accommodation.

Maximum thresholds of 3 cm (1 inch), suits wheelchair users.
The Urban Experience
Discover Accessible Paris – Disabled Holidays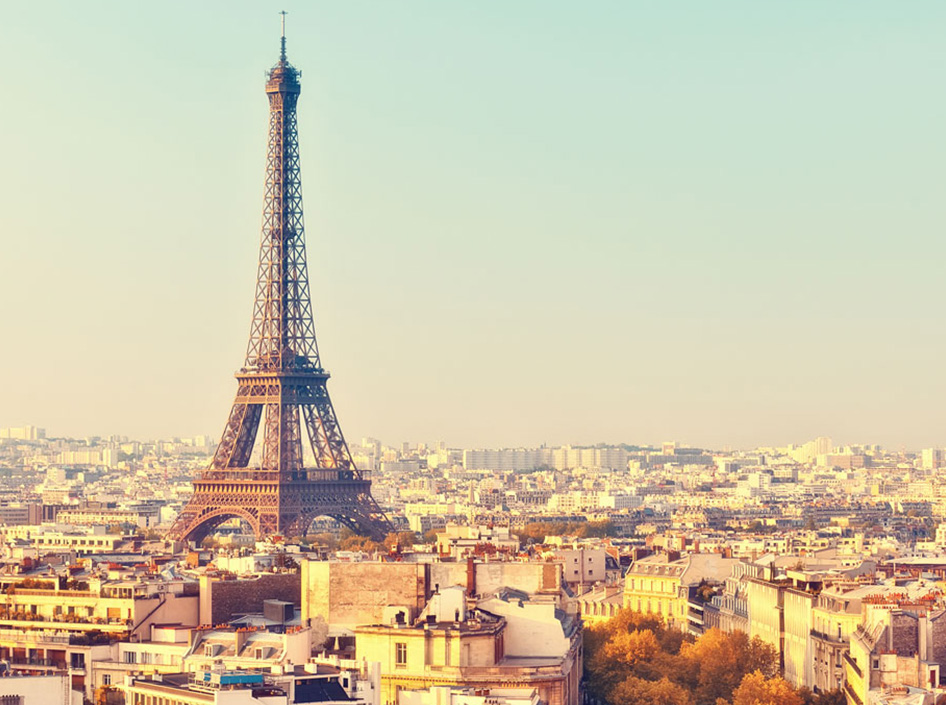 Accessible Paris
Paris is a wonderful city to explore. There are hundreds of famous sights such as the fourteenth century Notre Dame Cathedral, the distinctly twentieth century Pompidou Centre and not forgetting the most famous sight of all, The Eiffel Tower. Book a disabled city break in Paris to see all this enchanting city has to offer.
Getting to Paris
Paris is easy to get to, most airlines, including the low cost ones, are flying to the Paris. From the airport, you can contact airport transportation if you need to book an accessible taxi.
Transportation in Paris
Plan your trip on The OTCP, it provides all the practical and necessary information for simplifying the organization of getting around. It gives you information on the different modes of adapted transport for getting around Paris (public transport, taxis, transport companies, rental of adapted vehicles, reserved parking places).
ATTRACTIONS
Boat Tour
Take the boat tour at sunset – An accessible Seine boat tour is one of the best ways to see Paris. The best time is when the sun is tucking itself in for the night. the colors and scenery at sunset make for some of the most optimal photo opportunities.
Eiffel Tower
One of the most famous landmarks in the world and has the best view in Paris! Use the northern leg of the Eiffel Tower – Disabled visitors to the Eiffel Tower can reach the 2nd highest platform by using the elevator and you don't need to wait in line.
Musée du Louvre
Louvre is one of the top art museums in the world covering artwork from antiquity to the Renaissance. You can go to the front of the line at the Louvre pyramid. The lines at the Louvre Museum can be enormous, particularly in peak tourist season. Wheelchair users and mobility scooter users can go to the front of the line to ride the unique piston-like elevator down to the lobby.
Contact us if you are searching for other holiday rental destinations or if you want to ask any questions! We try hard to offer you a nice choice of both hotels, apartments, rooms and bed & breakfast.
And we really love it when you let us know of great places you've stayed at!
To keep reading become a member.
Already a member? Login
Over 400 pieces of exclusive content
Tips and advice on Accessible Travel