You can walk and can handle going up a few stairs.

Maximum of 15 steps (1 floor up) to reach the accommodation or manoeuvre into it.

You can only handle one step at a time.

The accommodation is quite accessible, can suit wheelchair users.

You need a fully accessible accommodation.

Maximum thresholds of 3 cm (1 inch), suits wheelchair users.
Off The Beaten Path
Molise accessible travel guide to disabled friendly holidays
For a great holiday in Molise, Italy
Molise is one of Italy's best kept secrets. Home to only 315,000 people, this beautiful Italian region is a great place to visit if you're looking to travel somewhere with some peace and quiet. Not only that, but Molise has a rich history, unique flavours, stunning landscape and it's also quite affordable.
Although there are many hills, steps and cobbled roads, Molise is still relatively accessible and it is continually upgrading its accessible capabilities in public areas. For wheelchair users that are able to handle a few steps or travel with an assistant, Molise is definitely worth a visit.
As it is a relatively unknown tourist destination, the city aims to promote itself as a new tourist destination capable of increasing tourism, in particular, for people with special needs.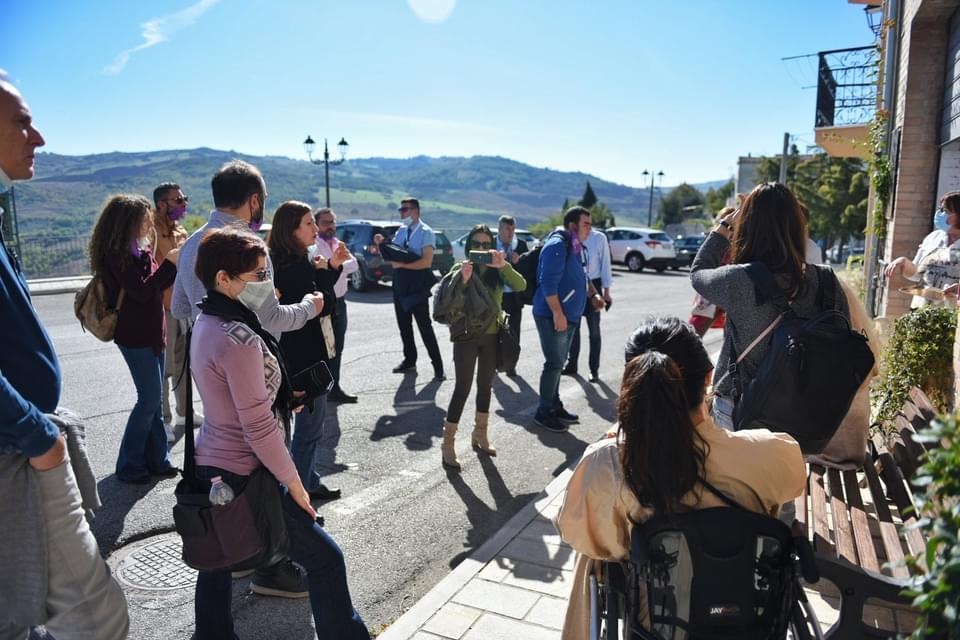 Things to Do in Molise
Cheese Factory, Caseificio Di Nucci
At this family-run Cheese Factory, they only use locally produced milk and all of the cheese is handmade. When you visit you can watch how the cheese is made and hear about the history of the family and their company. The business has continued their tradition of making cheese for hundreds of years and have refused to reduce the standards for their products.
The tour of the factory is completely wheelchair accessible. However, note there are no grab rails in the accessible toilet and there is no toilet cover on the toilet seat, therefore, it would be hard to sit on if you don't have strength in your legs.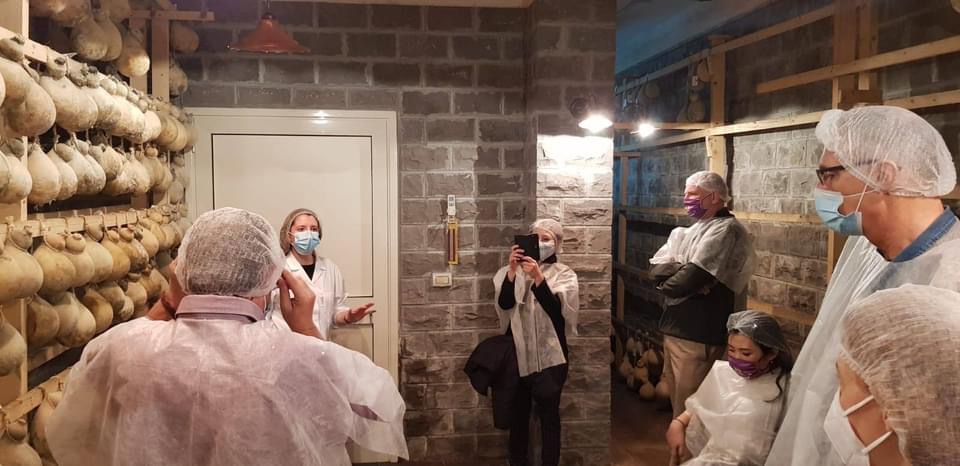 Montedimezzo Alto Molise Biosphere Reserve
The Montedimezzo Alto Molise Biosphere Reserve is a UNESCO certified bio reserve park. There are special areas where visitors can go trekking and have picnics, while discovering the magnificent biodiversity of Alto Molise. Visitors can also enter a naturalistic museum and meet fallow deer, mouflons and birds of prey.
There is a path for people with disabilities and tours are organised for adults and children. The museum is fully accessible with an accessible toilet. There is also an easy rolling path in the park for wheelchair users.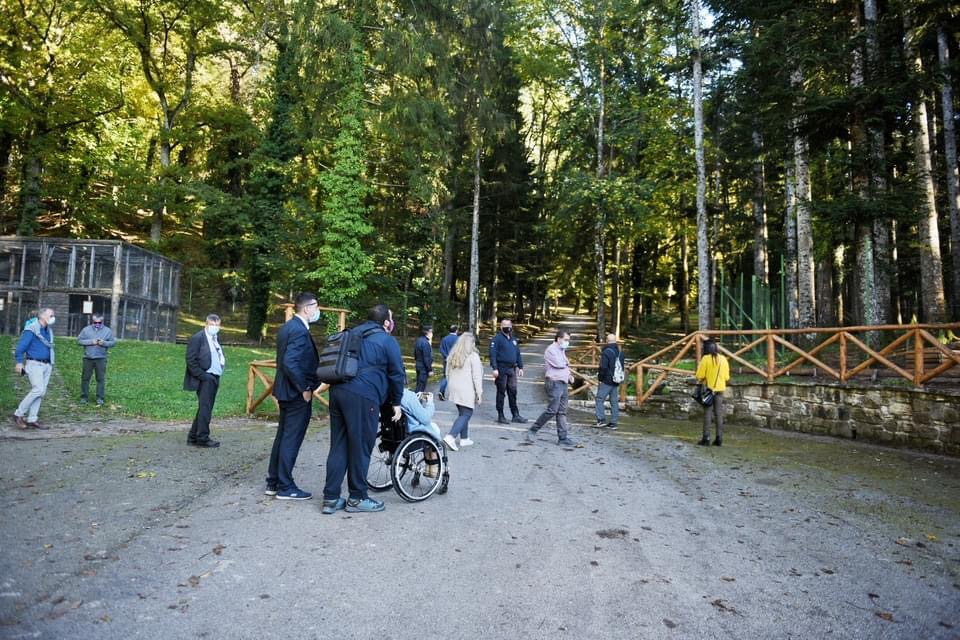 Museum of San Pardo, Cathedral of Larino
The foundation of the Cathedral of Larino dates back to the 13th century. The entrance shows symbolic images from the holy bible. For wheelchair users, use the gate on the left side of the church. There is a wooden ramp connecting to the inside of the church and the inside is also wheelchair accessible.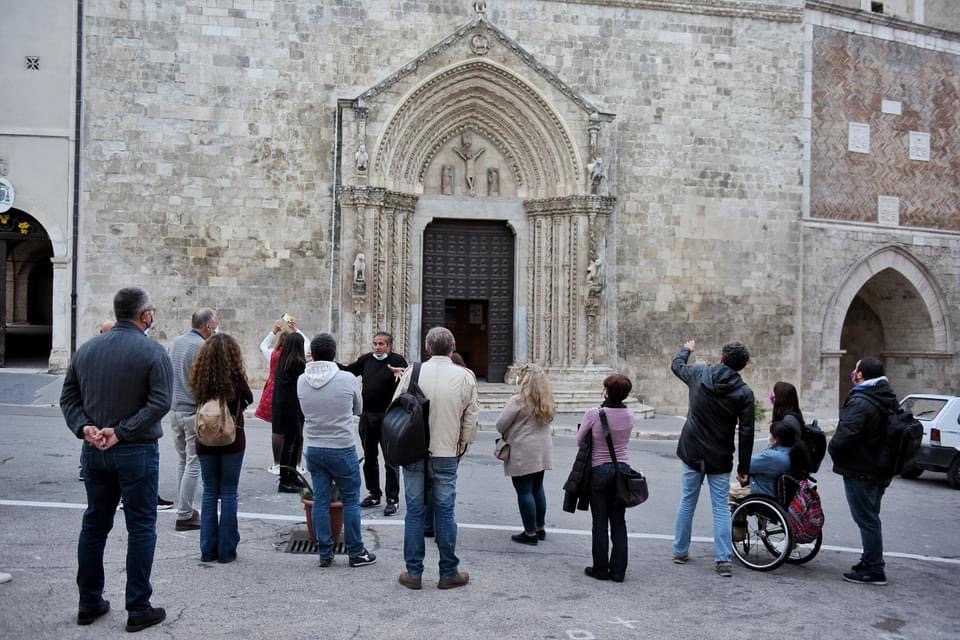 Local wine tasting at the Grape cellars
The tasting features Molise local wine produced in Campobasso and includes reds, whites and roses. The hillside vineyards provide excellent exposure and plentiful sunshine where grapes can flourish.
The building in which the tasting took place was wheelchair accessible. The restaurant and kitchen are on the ground floor with easy access without any barriers. There is also an accessible toilet.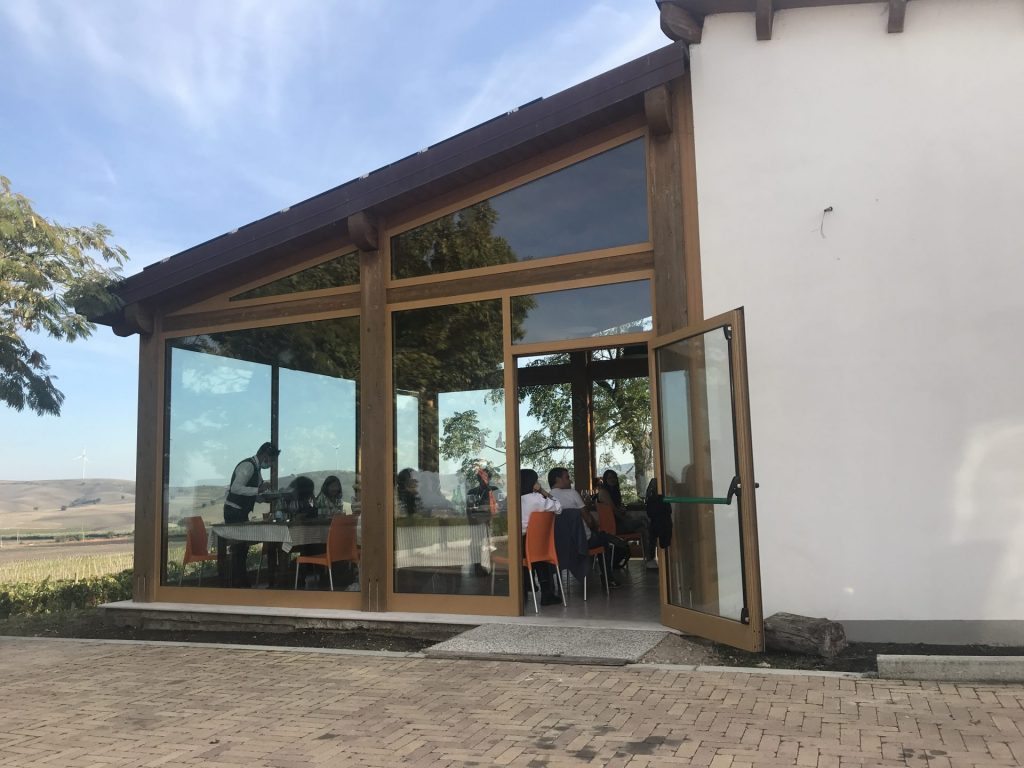 Travel Tips for Wheelchair Users in Molise
Molise is an amazing city with so much culture and history. However, as the majority of roads are cobblestoned and the city was built on hills, it is fairly difficult for wheelchair users to get around especially if you are travelling without an assistant.
If you are a manual wheelchair user, we recommend that you hire an electric wheelchair or a scooter from the local rental service so that you can save your energy and freely move around the city. Molise has a private wheelchair accessible van service that you can book in advance to get around the city. Our advice for a wheelchair user is that if you don't mind handling some steps and hills and have an assistant with you, we would definitely recommend a trip to Molise, Italy.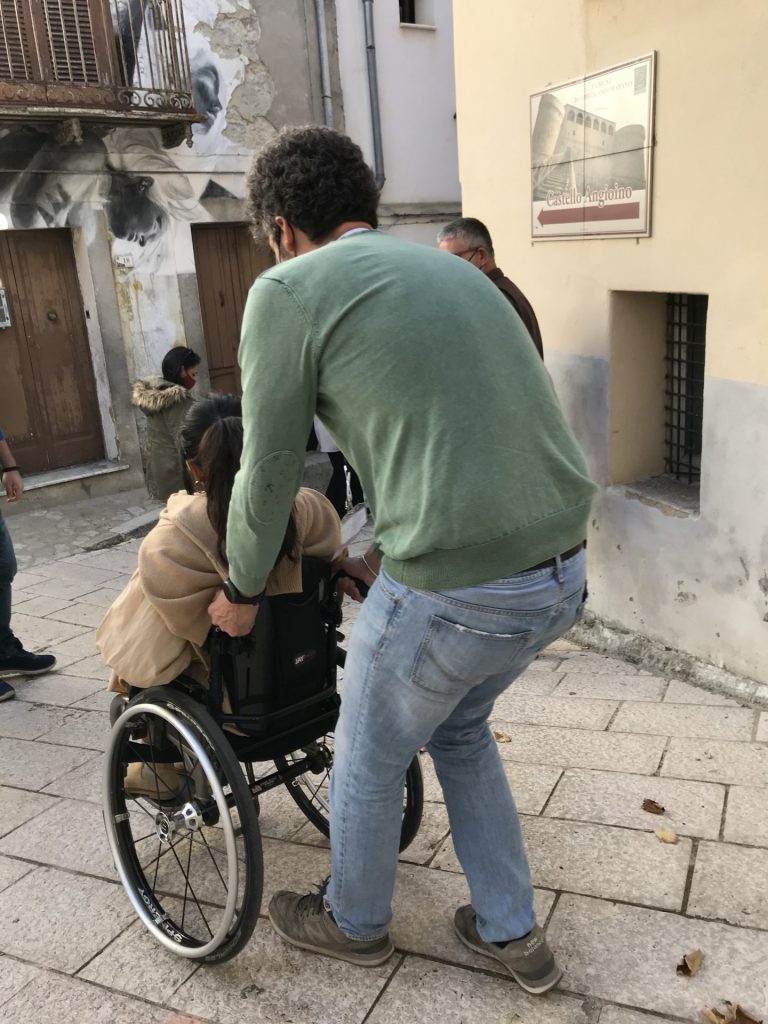 Things To Note Regarding Accessibility In Molise
The accessible toilets in Molise do not have a general standard. For example, the toilet seat size in Italy is quite large and the grab rails next to the toilet are not always installed. If they are, you can hold the grab rails next to the seat but it is tricky to sit properly if you don't have good balance as sometimes there are no toilet seat covers. Also, the door handles are of an old style which could make it difficult to grab if you don't have strengths in your hands.
Just incase there are no toilet seat covers, we recommend that you prepare by taking a portable catheter which you can use on your wheelchair. Alternatively, use a urinary catheter bag so that you don't have to get stressed about tricky situations while travelling.
More Popular Wheelchair Accessible Guides
Currently, we provide a £25 discount coupon for your first booking!
To keep reading become a member.
Already a member? Login
Over 400 pieces of exclusive content
Tips and advice on Accessible Travel