You can walk and can handle going up a few stairs.

Maximum of 15 steps (1 floor up) to reach the accommodation or manoeuvre into it.

You can only handle one step at a time.

The accommodation is quite accessible, can suit wheelchair users.

You need a fully accessible accommodation.

Maximum thresholds of 3 cm (1 inch), suits wheelchair users.
Travel Destinations
Why Scandinavia May Be the Most Accessible Region in the World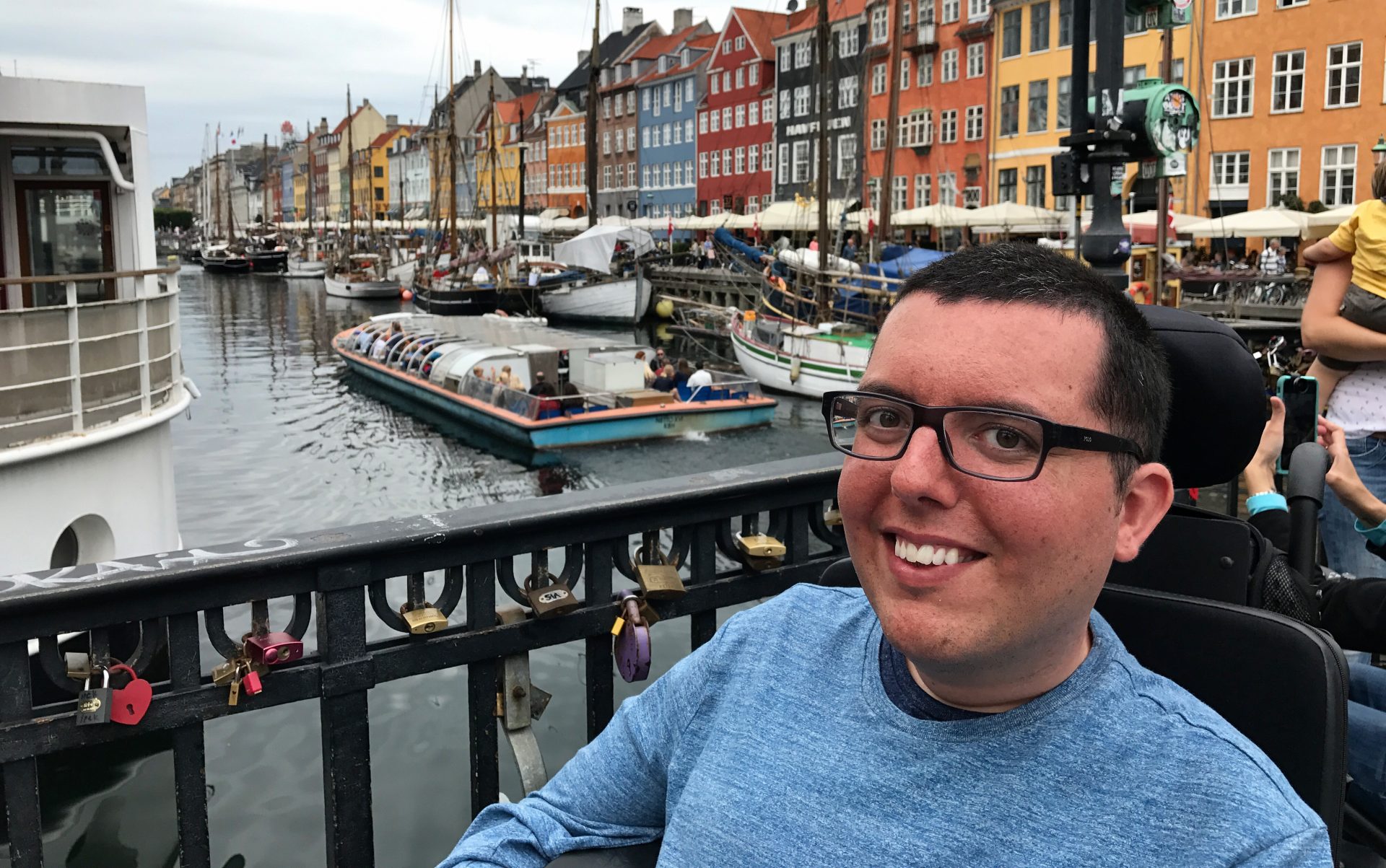 The region of Scandinavia (officially consisting of Sweden, Norway, and Denmark, along with Finland and Iceland according to many people) may be one of the most accessible regions in the world for wheelchair users. This is partially due to the governmental policies that take a "design for all" approach to accommodate everyone, regardless of their needs. With this focus as a foundation, it has allowed Scandinavia to provide resources for all, including public transportation, activities, and excursions that are accessible to wheelchair users.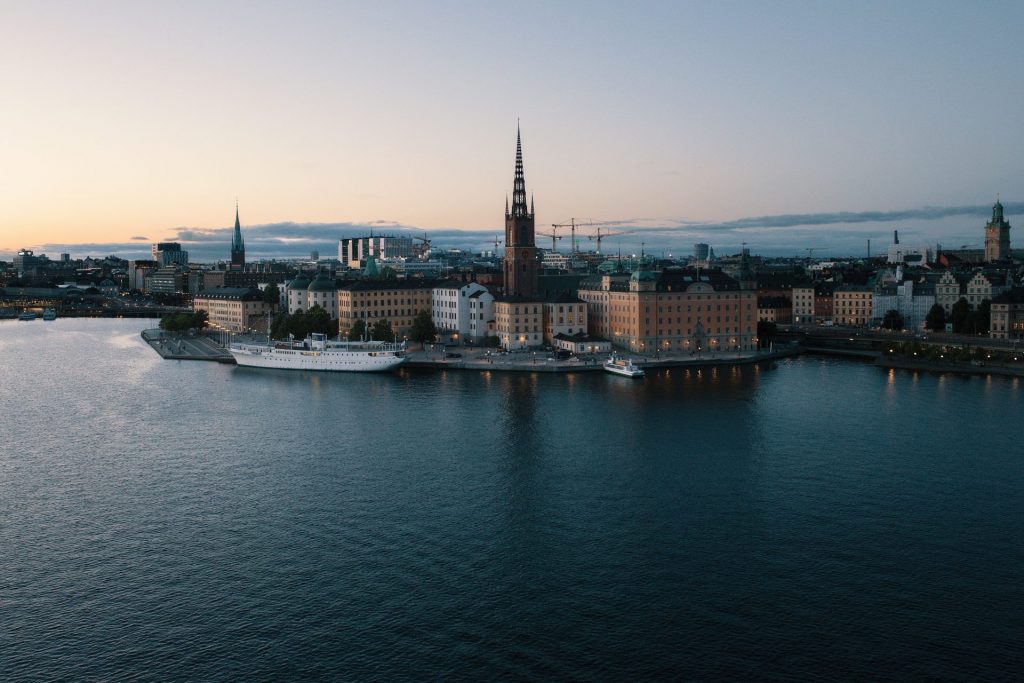 Scandinavia has a "Design for All" focus
The main reason Scandinavia may be the most wheelchair accessible region in the world is because of this idea of "Design for All". This idea means that everything from public spaces and transportation to individual homes are designed to be used by everyone. Having this approach inherently adds wheelchair accessibility to public spaces and makes them more wheelchair accessible.
An example of this on the governmental level is in Sweden, where the government acknowledges that there is a large population of people that have disabilities, and they use this information to create a policy that "gives people with disabilities a greater chance of participating in society on the same terms as others." They strive to design a society for all that is accessible to all. This policy affects things like housing, jobs, and public transportation, which provides wheelchair accessibility to residents and visitors.
Iceland is also taking governmental steps to provide design for all with an updated building code requiring public buildings to be considerate of mobility aids and equipment, such as wheelchairs, in their design. There is also the National Association of People with Disabilities in Iceland that works with public buildings to survey access and inclusion. With this information, they provide feedback and recommendations in ways the country can improve their accessibility.
While Sweden has taken this idea of "design for all" to the governmental level, Norway and Denmark have evidence of this in their public transportation, public buildings, and excursions. Steps are being taken to make inclusivity and accessibility part of the governmental policies, but clear progress has been made in public spaces.
Public transportation is wheelchair accessible
Scandinavia definitely excels in making it easy for everyone to plan a trip, as well as get around by providing a thorough resource on the public transportation offerings in each country. Sweden, Norway, and Denmark have detailed web pages devoted to accessibility and tourist information. These pages, often labeled as "trip planning" or "accessible travel", are useful for planning a trip and getting an idea for the wheelchair accessibility of the entire region.
Sweden provides an accessible travel resource that highlights the available transportation, which is usually available and can provide assistance if needed. The trains have lifts and specific seating for wheelchair users, along with other seating for passengers that suffer from allergies. With the disability policy active in Sweden, public transportation is accessible to all. The biggest benefit to this resource is the Accessibility Database. This database is a searchable site, which provides the accessibility of stores and restaurants, along with outdoor spaces and other noteworthy destinations. This makes it easy to do all your research in one place.
Norway provides a "traveling with disabilities' guide that offers information about a range of public transportation from air travel to trains and buses, and includes car ferries and express boats. The trains are wheelchair accessible and it is recommended that you book your ticket ahead of time with a customer representative, especially if you require assistance getting to or from the train or while on board. Most trains have a lift for wheelchair users to use to board and offer wheelchair accessible toilets. The local buses have ramps to provide wheelchair access and features to keep the doors open until everyone has boarded on and off the bus.
Denmark is also very wheelchair accessible with several public transportation options. All metro stations and harbour buses are wheelchair accessible. Both trains and buses have wheelchair accessible ramps and can offer assistance if you need it getting on and off. Some require you to book ahead of time if you need specific assistance during your travels. Taxi services are available, as the Accessible Transportation resource provides several telephone numbers to contact companies for a taxi as well as to rent a van or coach. The resources Denmark provides on their Accessible Copenhagen page includes activities, so you can plan your trip from one central resource.
Iceland has a comprehensive resource for accessible tourism in Iceland. This page provides a range of links to information about accommodations, restaurants, assistance, and excursions, giving wheelchair users a location to reference when planning a trip. The website is designed primarily for local resident use and is offered in Icelandic, but can be translated and is being updated as they work on it.
Plenty of excursions and activities
Another reason Scandinavia may be the most accessible region in the world is the range of wheelchair accessible excursions and activities available to the public. With the approach of design for all, it's great to see public spaces, from restaurants and parks to tourist destinations and locations that are iconic for each location offering access to every individual.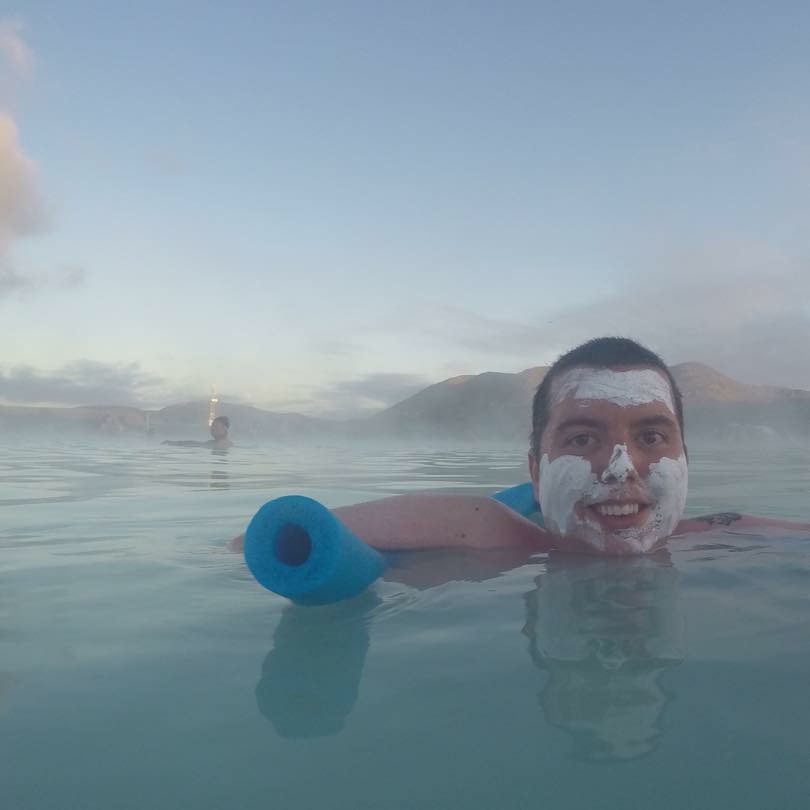 Stockholm, Sweden offers a range of things to do, including wheelchair accessible tours. There is a great way to view the city from Sky View, where you can look down on the city, to modern art, old town, and photography. As a resource, the web page also includes a list of places to rent mobility aids, wheelchair accessible hotels, and airport and cruise transfers. This information, along with first-hand feedback about wheelchair accessible activities, makes it easy to plan your trip and know which locations are best for accessibility.
Copenhagen, Denmark is known for their beautiful destinations, many of which are wheelchair accessible. Exploring royal history, unique art and architecture, as well as gardens and even an aquarium, gives wheelchair users plenty of space to consume the beauty of the area. Offering a resource that compiles these wheelchair accessible places gives wheelchair users a look into what is available and excursions to plan for.
Oslo, Norway is another great place to explore architecture and museums to learn about the history of Oslo in this modern city. Many spaces have indoor and outdoor space to enjoy the landscape and the activities, giving wheelchair users the opportunity to enjoy art, history, Viking ships, and a busy city centre. Having a resource that provides wheelchair accessibility information all in one place makes it easy to plan a trip and get a glimpse of the city before arriving.
Scandinavia may be the most wheelchair accessible because there is a clear emphasis on including everyone and allowing everyone to be an active participant in public spaces. From government policy to accessible buildings, hotels, and transportation, Scandinavia is one of the most wheelchair accessible regions in the world. There are so many things to do for tourists and locals, allowing wheelchair users to enjoy everything Sweden, Norway, Denmark, Iceland, and Finland has to offer.
Browse more of our accessible blog posts:
About the Author:
Cory Lee is a wheelchair user, travel addict, and accessible travel writer. On his blog, Curb Free with Cory Lee, he hopes to inspire others to roll out of their comfort zones and see all the beauty our world has to offer.
To keep reading become a member.
Already a member? Login
Over 400 pieces of exclusive content
Tips and advice on Accessible Travel