You can walk and can handle going up a few stairs.

Maximum of 15 steps (1 floor up) to reach the accommodation or manoeuvre into it.

You can only handle one step at a time.

The accommodation is quite accessible, can suit wheelchair users.

You need a fully accessible accommodation.

Maximum thresholds of 3 cm (1 inch), suits wheelchair users.
5 Things to Do Before You Book an Accessible Trip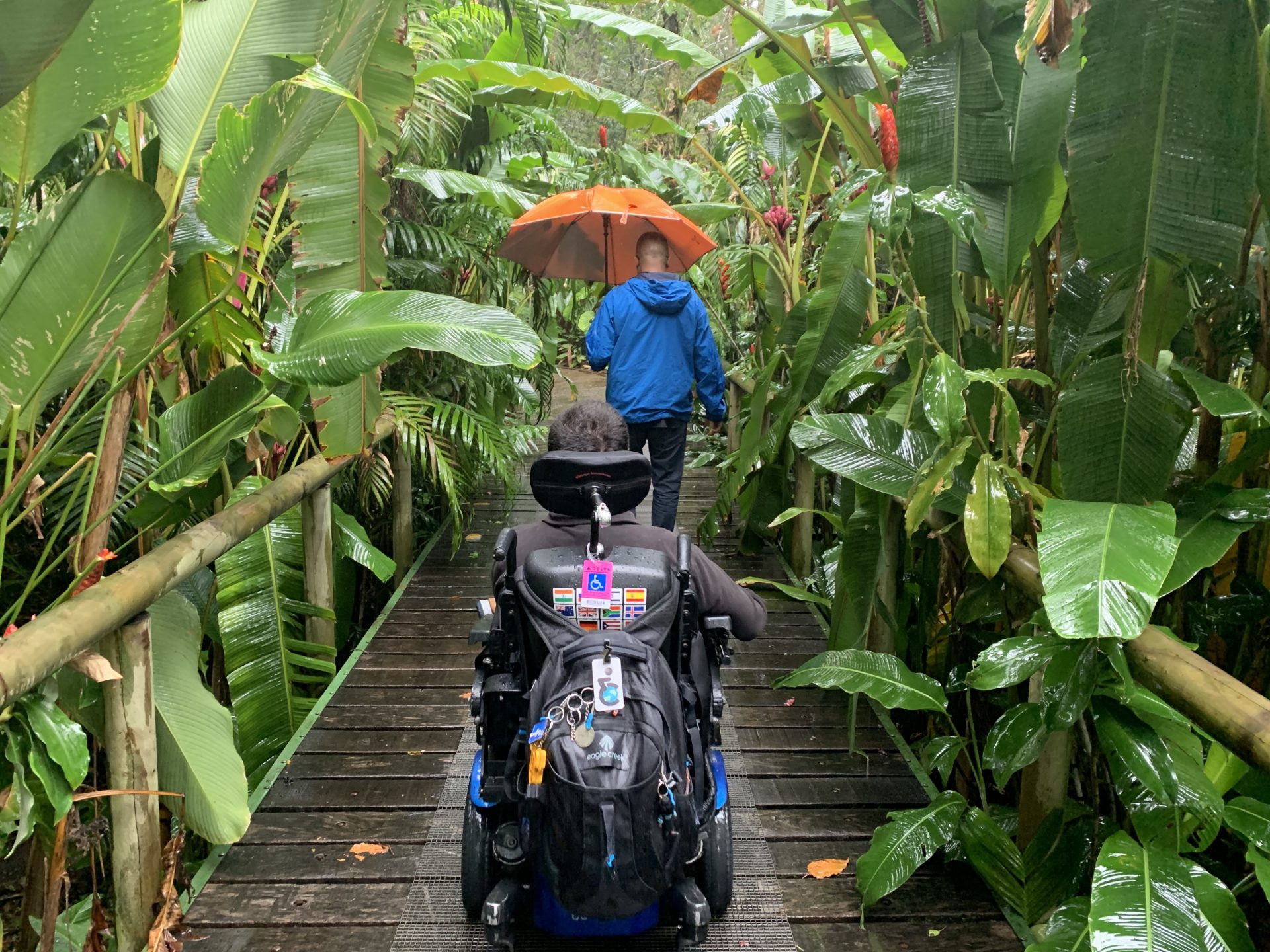 Planning a trip can be a fun activity filled with the anticipation of exploring, enjoying, and relaxing. However, there are a few things wheelchair users should actually do before booking and committing to a trip. These 5 things will help give your trip structure and cover key elements that will ensure everything will run smoothly. It can be easy to overlook these things, like accessible transportation at your destination, travel insurance, and mobility equipment, but covering these bases before booking excursions, hotels, and flights will save you time and money.
Choose your mobility equipment first
The first thing to do before you book a wheelchair accessible trip is to consider your mobility equipment. This means that you should think about what the potential trip will entail in terms of mobility and which equipment will be best for you to be able to enjoy your trip to the fullest. Many wheelchair users may "skip" this step because their wheelchair is obviously coming along on the trip, but knowing which equipment you'll be traveling with from the start makes it easier to plan for accommodations, from a flight to a hotel and each place you visit.
If you're someone that uses a range of mobility equipment during the day or the week, it may be better to choose equipment that gives you more mobility. An example of this is if you use a cane at home, you may want to consider renting a scooter for use on the trip, so you have more energy to explore and it will be easier to navigate the airport as well as participate in activities throughout the trip.
Knowing which equipment you'll be traveling with from the start will make it easier to decide the size of your hotel room, how you'll want to travel from your arrival point to a hotel or vacation home, and how accessible you'll need your activities to be.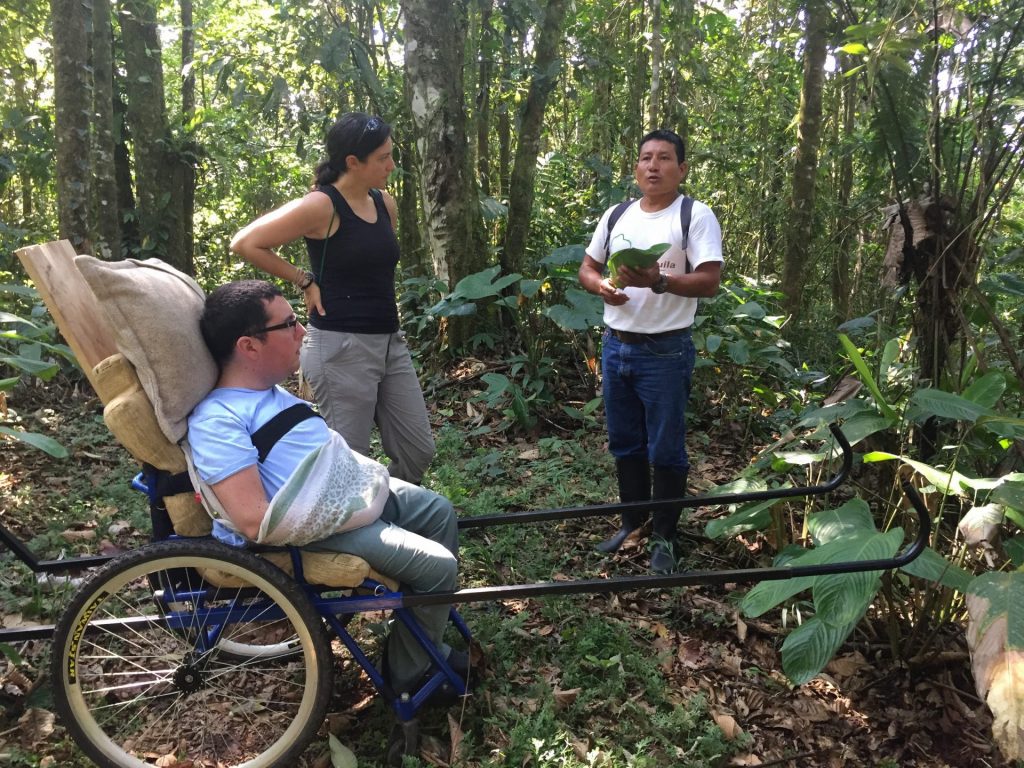 Research accessibility of transportation within the destination
The next thing you must do is research the accessibility of the transportation within or at the destination. This is so important because nothing will halt a trip faster than arriving and having to arrange transportation from the airport or hotel to your next location. This step is one of the first because it can take some time to find the right accessible transportation and may require a few avenues to arrange throughout the trip, such as from the airport to the hotel and from the hotel to your activities. Having to do this research at the airport or as soon as you arrive can be frustrating, so it's best to do it beforehand.
When researching accessible transportation, the first places people usually look are for taxi services and rental cars. These are good because you can typically use them through the duration of your trip, from the time you arrive to your departure. While these are convenient, as they're pretty standard, they can also get expensive.
Finding a taxi service that offers wheelchair accessible vehicles may take longer waiting for each vehicle, whereas a rental vehicle requires the cost to park and navigate to each destination.
An option many may overlook is public transportation, like the bus or subway system. Often, these are already wheelchair accessible and depending on the location, may be easy to use to get around the city or visit popular locations.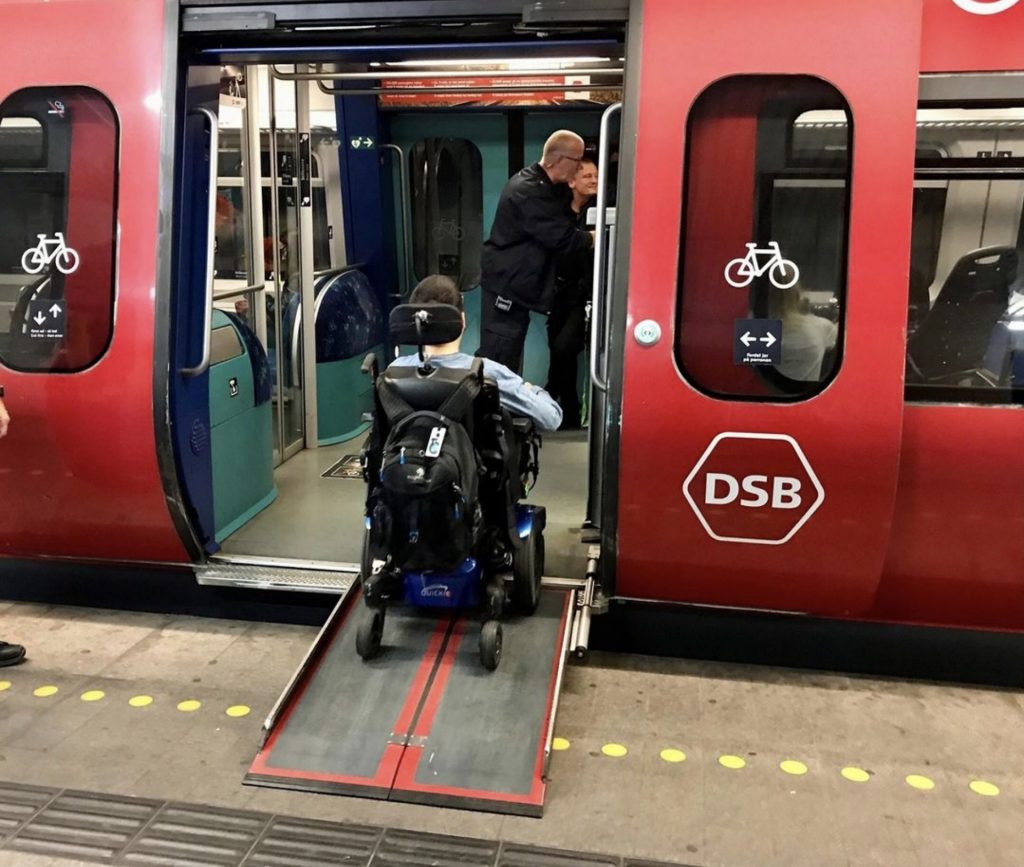 Confirm caregiver travel plans
This is a good idea for anyone traveling with a companion, but especially for wheelchair users that work with a caregiver. It's important to make sure the caregiver can travel with you during the trip you're planning. If you need a caregiver, you'll want them to travel with you and if they can't, you'll want to have a backup caregiver on standby just in case. Checking this before you book your trip will save you time and money, as you will need to book tickets and reservations with their name, as is customary with airline tickets.
It's also important to check with a caregiver before booking because often caregivers can receive discounted tickets or seats, and this booking process may be different than the traditional options available online. Doing research into caregiver rates, along with checking in with your primary and secondary caregiver, will help you save money and coordinate your trip so everyone can travel together. Airline tickets, destination entrance tickets, and even public transportation at your destination may offer caregiver rates, so it's worth the extra time and research to know these things before you book your trip.
Purchase travel insurance
When planning a large trip, it's a good idea to consider purchasing travel insurance. This is true for wheelchair users as well because travel insurance will help you recover costs if anything were to happen while you're traveling. It's important to make sure the travel insurance you're purchasing covers pre-existing conditions, so if anything medical were to happen on your trip, it could be covered.
Travel insurance is important because it can cover a range of things, from lost or damaged luggage to delayed or cancelled flights and medical emergencies. Purchasing travel insurance may seem like an extra expense, especially if you don't travel frequently, but any trip that has you coordinating flights, excursions, and hotels is worth the extra step. As a wheelchair user, it can be useful as things like wheelchair damage, flight delays, and trip cancellations can be covered depending on the type of travel insurance you purchase.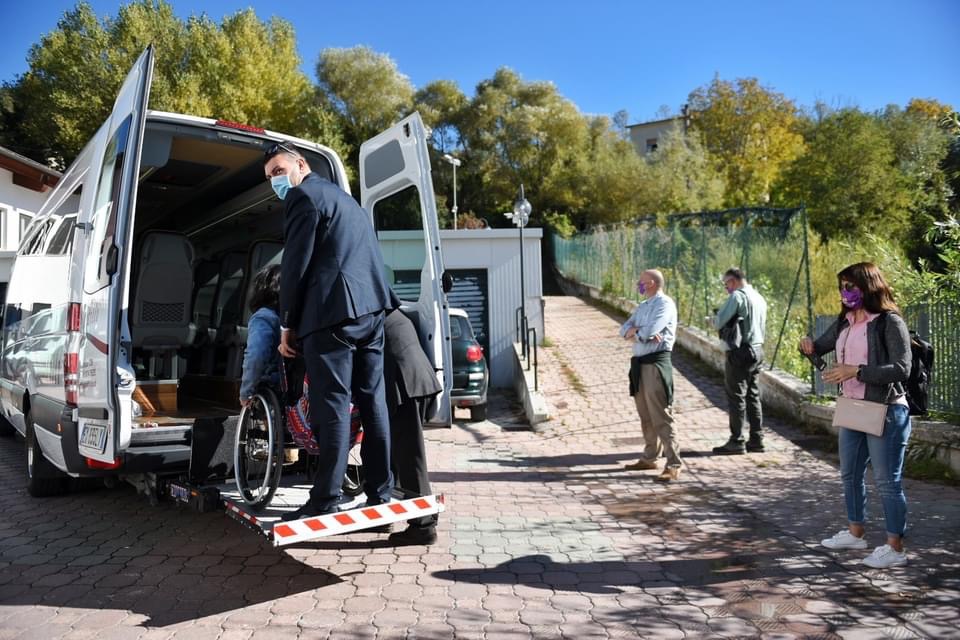 Consider working with a travel agent
If these steps feel a bit overwhelming, choosing to work with a travel agent may be a great option. You can work with a travel agent that specialises in wheelchair accessible destinations and trips, which will give you a place to ask questions, work on a plan, and check all these necessary steps off your to do list before booking your trip. This is also a good idea if you're trying to organise a wheelchair accessible trip, as a travel agent that offers wheelchair accessible trips will have tips and go-to contacts for transportation, activities, and even destinations.
Many people go the traditional trip planning route to choose a destination, find things to do there, then book flights and other transportation, but working with a travel agency can often provide activities beyond your initial research or may have more specific insight into the accessibility of the destination you're planning to visit. Ultimately, working with a travel agent can help you ensure your trip is accessible and offer unique experiences you may have missed if you planned the trip on your own.
Taking the time to do these 5 things before booking an accessible trip will definitely save you time and money in the long run. Having your mobility equipment, accessible transportation, caregiver, and travel insurance planned out will help you decide if you'd rather work with a travel agent, or gives you a foundation for booking all the other trip elements like flights, hotels, and activities.
Browse more of our accessible blog posts!
To keep reading become a member.
Already a member? Login
Over 400 pieces of exclusive content
Tips and advice on Accessible Travel