You can walk and can handle going up a few stairs.

Maximum of 15 steps (1 floor up) to reach the accommodation or manoeuvre into it.

You can only handle one step at a time.

The accommodation is quite accessible, can suit wheelchair users.

You need a fully accessible accommodation.

Maximum thresholds of 3 cm (1 inch), suits wheelchair users.
Unique Things to Do in Stockholm, Sweden as a Wheelchair User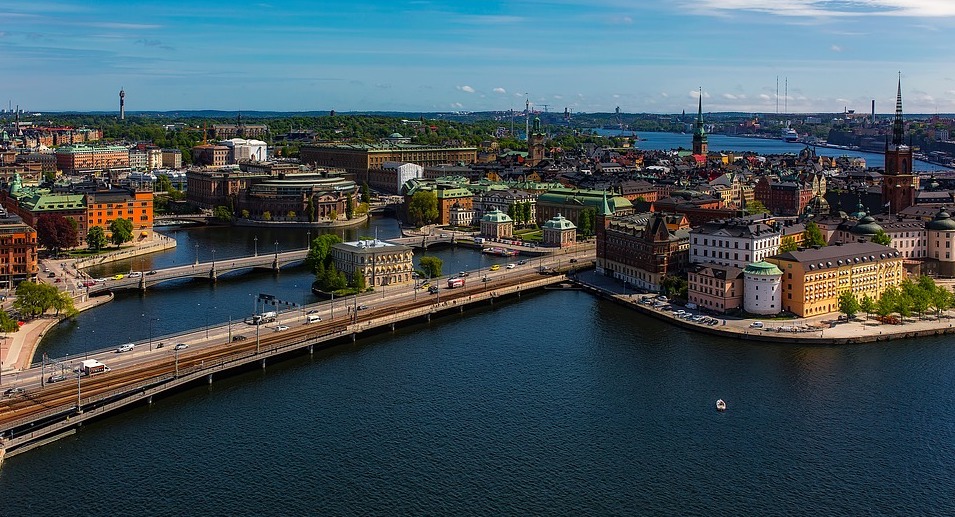 If you're looking for something a bit unique to take you further into Stockholm, Sweden, these 7 unique things to do in Stockholm as a wheelchair user are perfect. From unique museums like the police museum or seeing a real Navy ship to underground art or finding the solar system hidden throughout the city, these things are great to add to an existing itinerary or the best place to start when planning your trip.
Unique Things to Do in Stockholm Sweden
1: Stockholm Metro Art Gallery
Visiting an art gallery is a nice way to get a feel for the inspiration a city provides, and the Stockholm Metro Art Gallery is the world's longest art gallery, located underground in the Metro stations throughout the city. Each stop is unique, using the layout of the metro stop to create large murals with all different types of art styles.
Public transportation is always a recommended way of getting around a city for wheelchair users, as many public transport options have built in accessibility, and the Stockholm Metro follows this trend. The Stockholm art walk is wheelchair accessible, providing a self-guided tour to explain some of the art in more detail. The tour is a ticketed event that includes more metro stops along with photo opportunities. There is also a free self-guided tour that includes the location of five stops, and requires a metro card.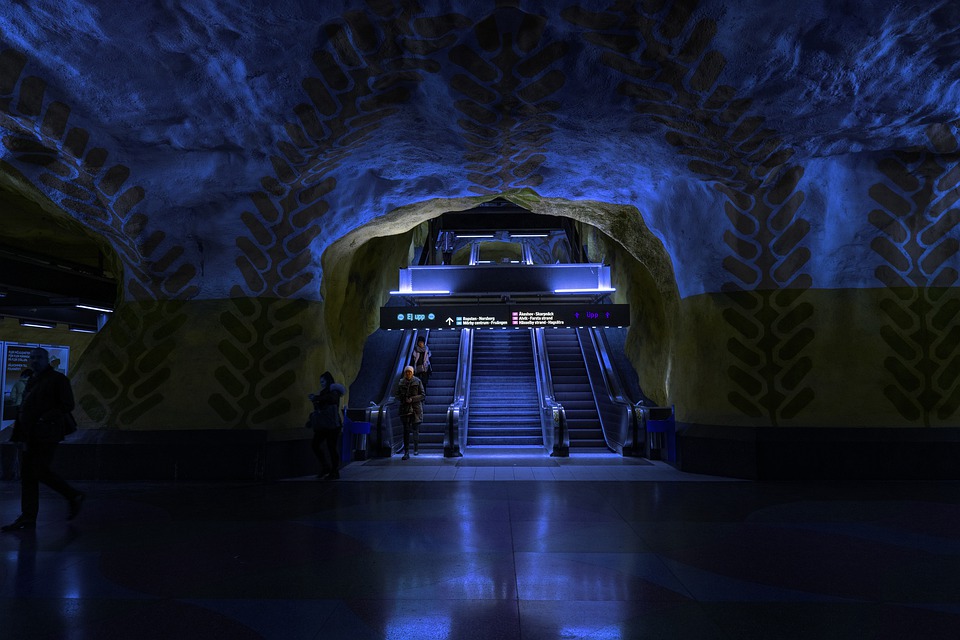 2: Swedish Navy Ship Vasa, at Vasa Museum
For a unique museum visit, consider the Vasa Museum, a museum that was created to house the Vasa, a Swedish Navy ship with quite the backstory. This ship was the flagship of the Swedish Navy and was designed to be a large force. With the pressure to design a fortress of a ship the Vasa had a top heavy design which led to its almost immediate capsizing when it was launched. The ship was pulled from the bay 300 years later with amazing preservation. The Vasa Museum was opened in 1990 to hold the ship and tell its story.
The Vasa Museum strives to make the museum accessible to everyone and is currently wheelchair accessible. Companions and caregivers are eligible for free admission, tickets can be purchased on-site and for visitors under age 18 admission is free. There are elevators to provide access to all floors to see all the exhibits. Due to on-site ticketing only, the lines can get long, upwards of 30 minutes wait, but the afternoons are typically less crowded.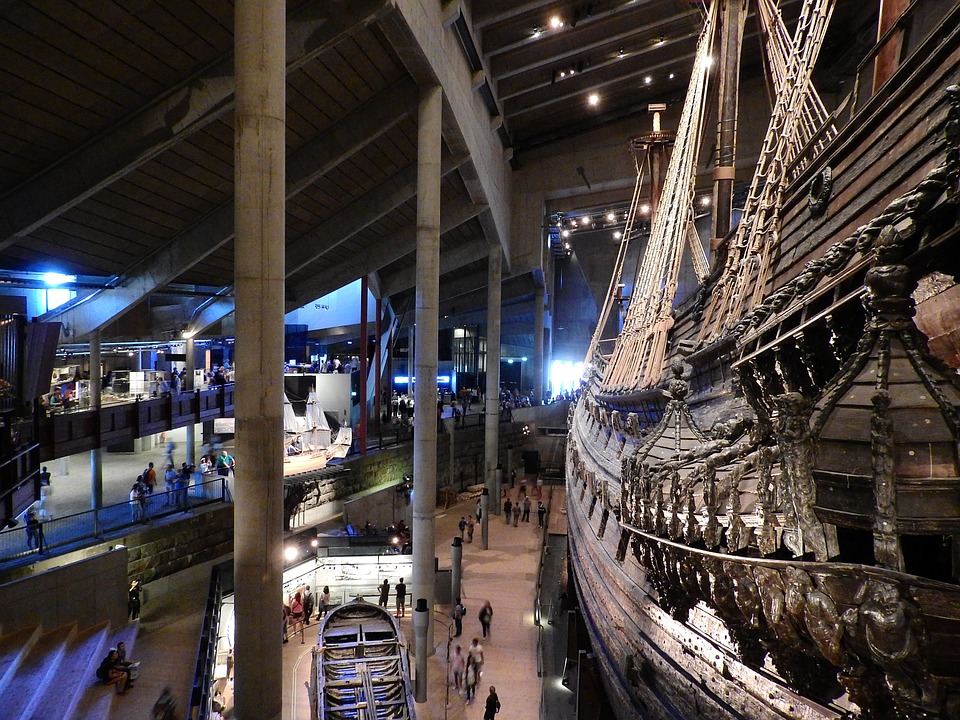 3: The Sweden Solar System
If you're a fan of scavenger hunts, or just want a fun way to explore the city of Stockholm, the Sweden Solar System will be perfect for you. Throughout the city there is the world's largest model of the solar system, set at a 1:20 million scale. This means that starting with the sun, you can navigate the length of the solar system through the city. Whether you visit each planet in order or check them off your list as you explore, this is a fun way to see the city and get a feel for the vastness of the solar system.
The accessibility of the solar system is mostly wheelchair accessible, given that this is a scavenger hunt style activity and it does require you move around the city to locate each "planet." Most planets are wheelchair accessible, as they are located in popular destinations in the city. There is a guide with pictures to help visitors get an idea of their accessibility and how to get to each spot.
4: Stockholm Police Museum
Another unique museum to visit is the Stockholm Police Museum, designed to provide insight into the role of the police officer in society as well as the history of the Swedish police department. This is a great place for families, as there are exhibits for all ages, with both a children's museum for hands-on exploration of a police car as well as a traffic playground. If you want to learn more about Stockholm from the perspective of community safety, this is a great option.
The Stockholm Police Museum is wheelchair accessible, with large exhibition floors giving everyone space to enjoy the displays as well as navigate freely. There are two floors in this museum with an elevator near the stairs for access to all the exhibits. The entire museum is accessible to both wheelchairs and walkers, but there is no seating for dining. Visitors may bring their own lunch and store outwear in lockers free of charge.
5: Nobel's Blasting Bunker
For an excursion just outside the city, try the walk to Nobel's Blasting Bunker. This location was the nitroglycerine factory and neighboring bunker where Alfred Nobel worked with the unstable chemical. The location was chosen to protect the neighborhood from any explosions and was created by installing railroad tunnels into the side of a hill.
The location is wheelchair accessible, depending on the abilities of the wheelchair to handle the terrain. The destination is a 20 minute walk outside of the metro station, with the path being a mix of natural trail, cobblestone, and pavement. The factory is now a restaurant and the blasting bunker is located near the water, giving visitors a reason to explore the grounds in addition to seeing the factory.
6: Museum of Medieval Stockholm
Travel back in time at the Museum of Medieval Stockholm and explore an archeological dig site that has been transformed into a museum. The location was excavated to create a parking lot, revealing these gems of the past that are now on display. The museum educates visitors about the history of medieval Stockholm with artifacts from old buildings, walls, and ships on display. This is a fun, centrally located museum to get another unique window into Stockholm's history.
The Museum of Medieval Stockholm is wheelchair accessible, with one main floor of exhibits and ramps to provide elevated access. The floor is made of larger cobblestones that are round but shallow, providing access for everyone. There's also an elevator, wheelchairs available on site, and wheelchair users are encouraged to join the guided tour as well.
7: Hey STHLM Arcade
The last unique thing to do as a wheelchair user is to visit this secret Japanese video game arcade, STHLM Arcade. The secret is that his video game arcade is located in the back of a pool hall and is filled with games, all in Japanese. This arcade is like a portal to Japan and is a very interesting experience. There is also a pinball room with uniquely themed games like The Walking Dead and Game of Thrones.
At STHLM Arcade there is a token fee to play each machine, but the floor is relatively wheelchair accessible, as one might expect from your traditional arcade experience. Due to gambling laws in Sweden, the arcade is for adults only, typically 18 years and above but sometimes 21 years and above, so this unique experience is mainly for adults.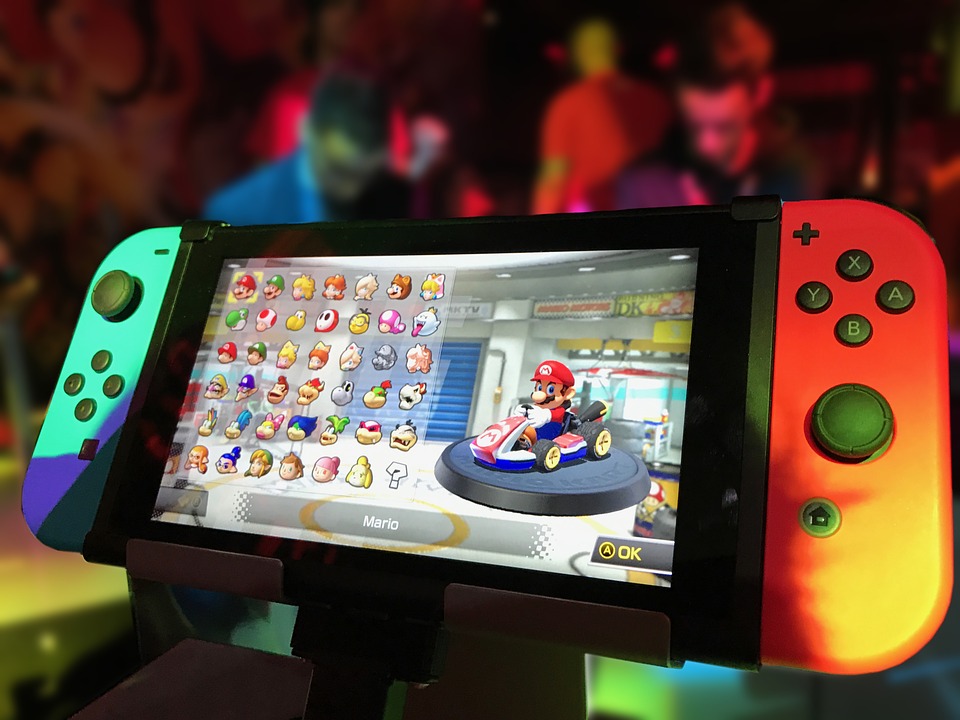 There is plenty to see and do in Stockholm, Sweden and now there's a few more unique items to add to your list. Whether you enjoy museums, outdoor scavenger hunts, or hidden indoor gems, these unique things to do must make your list whenever you're planning a trip to Stockholm.
Check out more of our blog posts!
About the Author:
Cory Lee is a wheelchair user, travel addict, and accessible travel writer. On his blog, Curb Free with Cory Lee, he hopes to inspire others to roll out of their comfort zones and see all the beauty our world has to offer.
To keep reading become a member.
Already a member? Login
Over 400 pieces of exclusive content
Tips and advice on Accessible Travel